Moving on! Drew Barrymore recently spoke out about her divorce from Will Kopelman, becoming a single mom, and how throwing herself into her work really helped her to move forward in her life. Drew and Will married in 2012 and divorced in early 2016. They are parents to Olive, 4, and Frankie, 2. Drew spoke out about her new show, Santa Clarita Diet, and how she threw herself into the job after her divorce. She spoke about how she was going through a really hard time at the time, and how her life was not in a very pleasant place, and that she took on the show as a way to kind of keep herself busy during her divorce.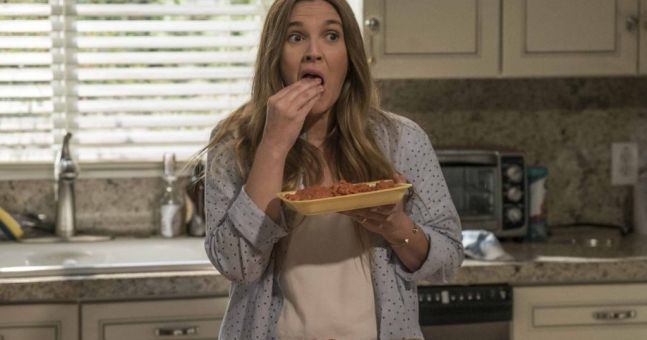 Photo credit:
Her
Drew also opened up to Ellen recently, telling the talk show host that the divorce was her "worst nightmare", since she had wanted to raise her kids in an ultra traditional way, much different from how she grew up. However, she says that once she realized that she and ex Will Kopelman could raise their girls in different homes and still be friendly and on good terms with each other, she said that it really helped to make things much easier. Being a single mom might not have been something that Drew had in mind, we know that she has handled it with class and grace and is continuing to do the
best things for her girls
. She is a shining example for all moms that even if your life doesn't go the way you imagined it would, it doesn't mean that things are ruined and everything can still turn out great.