Last December 10, 2016 Justin and three other classmates represented their school in the On-the-Spot Essay Writing Contest (English and Filipino divisions) organized by the Brown Movement for Cultural Advancement, Inc. (Brown Movement). Justin joined the Filipino division.
The Brown Movement is a non-profit organization of professional volunteers that sponsors activities that will help preserve, promote and enhance the Filipino cultural genius. The contest was held at the 3rd Floor of the National Commission for Culture and the Arts. The aim of the contest was to raise awareness and deepen one's appreciation for Philippine arts, culture and history.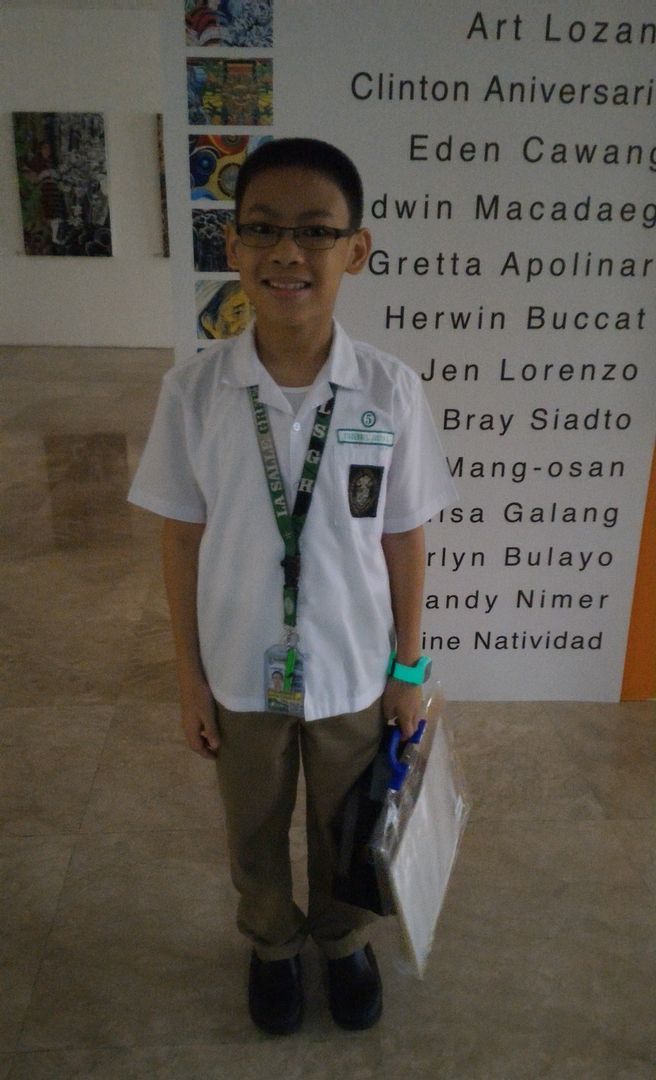 It was Justin's first time to join an inter-school essay writing contest. Prior to the contest, he received training in school, albeit short, and we knew right from the start that he still had a lot to learn in this area. Still, this was an experience worth remembering and learning from.