One of the best things about attending events, aside from seeing blogger friends and celebrities, is being able to take home tokens (in exchange for coverage, write-up and social media share), oftentimes in the form of products that we can use in our homes.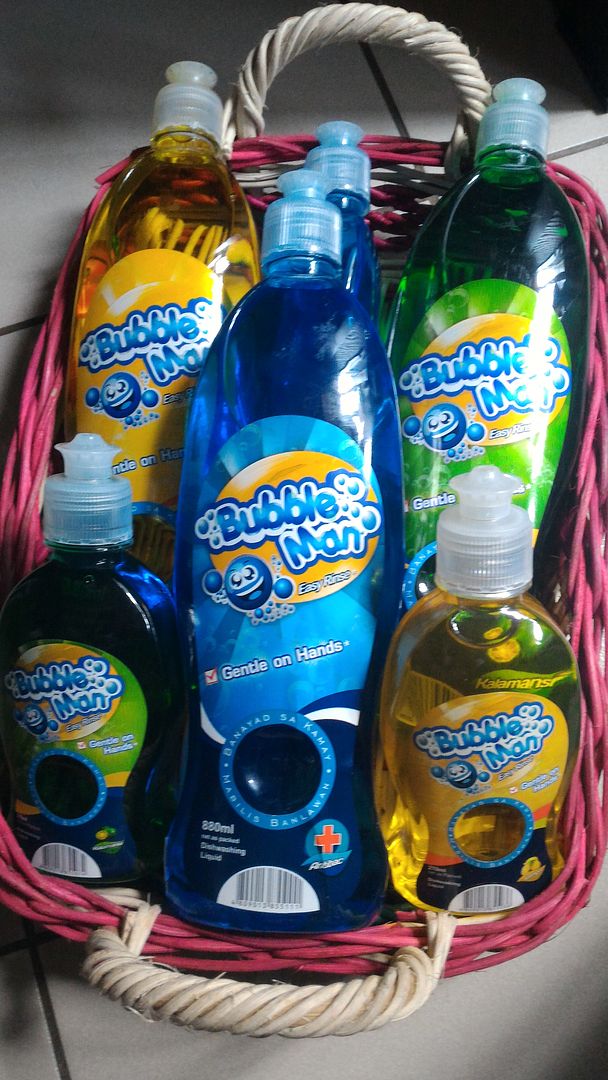 Last July 12, invited guests of
The Joy of Art Maki by Jannet and Bubble Man
event held at Tokyo Café were given a basketful of Bubble Man Dishwashing Liquid to try at home. I was one of those lucky ones who, despite the heavy load I needed to carry, went home delighted and excited to road-test this all-natural household product.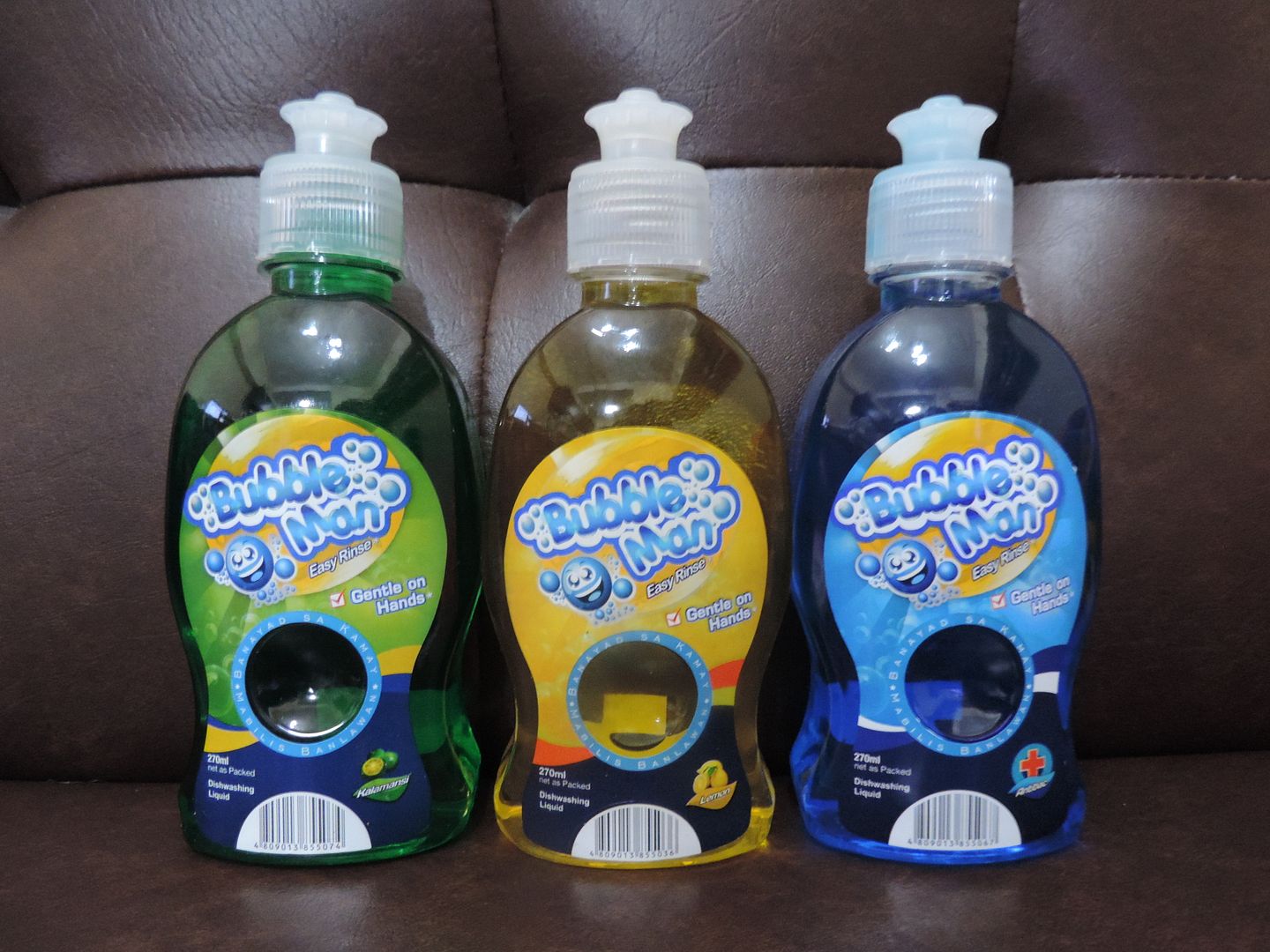 I've been using
Bubble Man Dishwashing Liquid
at home for almost two weeks already, and here's what I discovered:
• Bubble Man Dishwashing Liquid is an eco-friendly, biodegradable product made from coconut-derived surfactants. This means if we're not harming the environment when we're using this product. I say "yay" to that!
• Budget-conscious moms like me will also rejoice over the price of Bubble Man Dishwashing Liquid. It's a household essential that won't definitely break the bank. Imagine, you only need to shell out Php88.00 for an 880-ml bottle! That's a lot of savings if you'd ask me.
• What's more, consumers have options when purchasing this product. Because it comes in various sizes — Php32.50 (55 ml), Php65.00 (20 ml), and Php120.00 (880 ml) – you'll surely find one that fits your budget needs. It also comes in three (3) variants: Calamansi, Lemon and Antibac.
• After doing the exclusive task of washing the dishes at home day in and day out for two weeks in a row, I am happy to announce that my hands are not at all dry. Bubble Man Dishwashing Liquid and is safe and gentle on hands and doesn't dry the skin.
• You save time, effort and money when using this product because it's easy to rinse. You also don't need much to clean your dirty dishes, but you might need a little more to get rid of overly greasy pots and pans.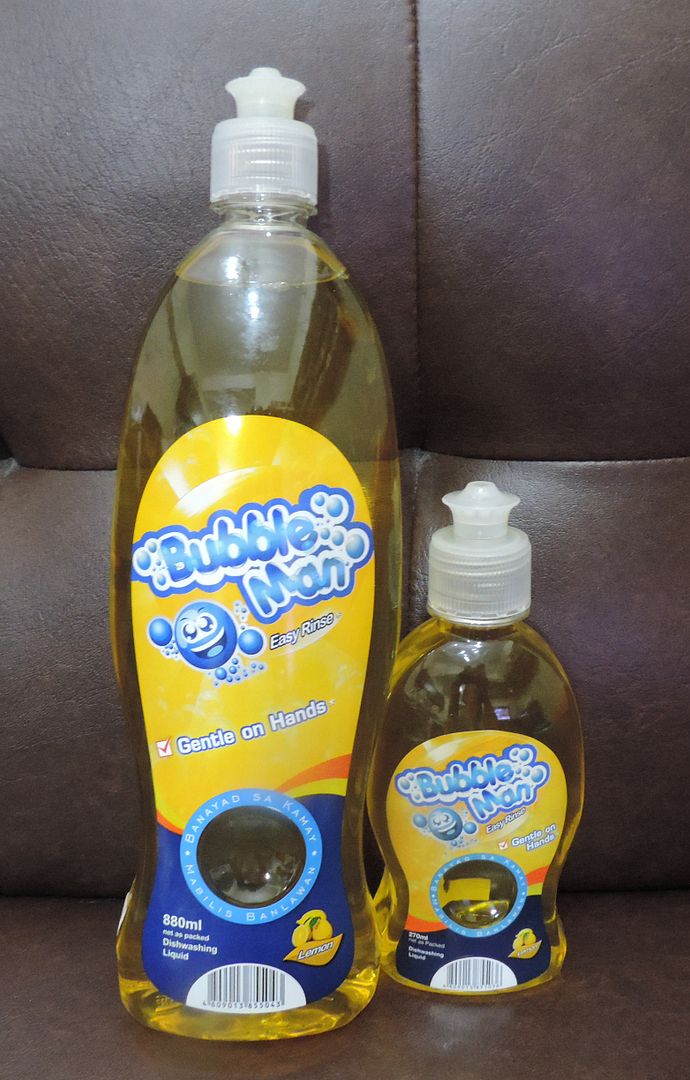 I'm glad that more and more affordable natural products are being introduced in the market. This gives us moms the option to try stuff that are good for the environment without putting a dent in our budget. The next time you do your grocery shopping, give
Bubble Man Dishwashing Liquid
a try. It's a product of Mikewell World of Household Products Company that's available in local supermarkets nationwide. Visit their
FB page
for more details.