Last December, I found another Dream Big Books that piqued the interest of our 9-year-old son. Like any kid his age, Justin loves music, and he knows apl.de.ap. Well, who doesn't? apl.de.ap is a member of the famous group called The Black Eyed Peas, and he is a Filipino.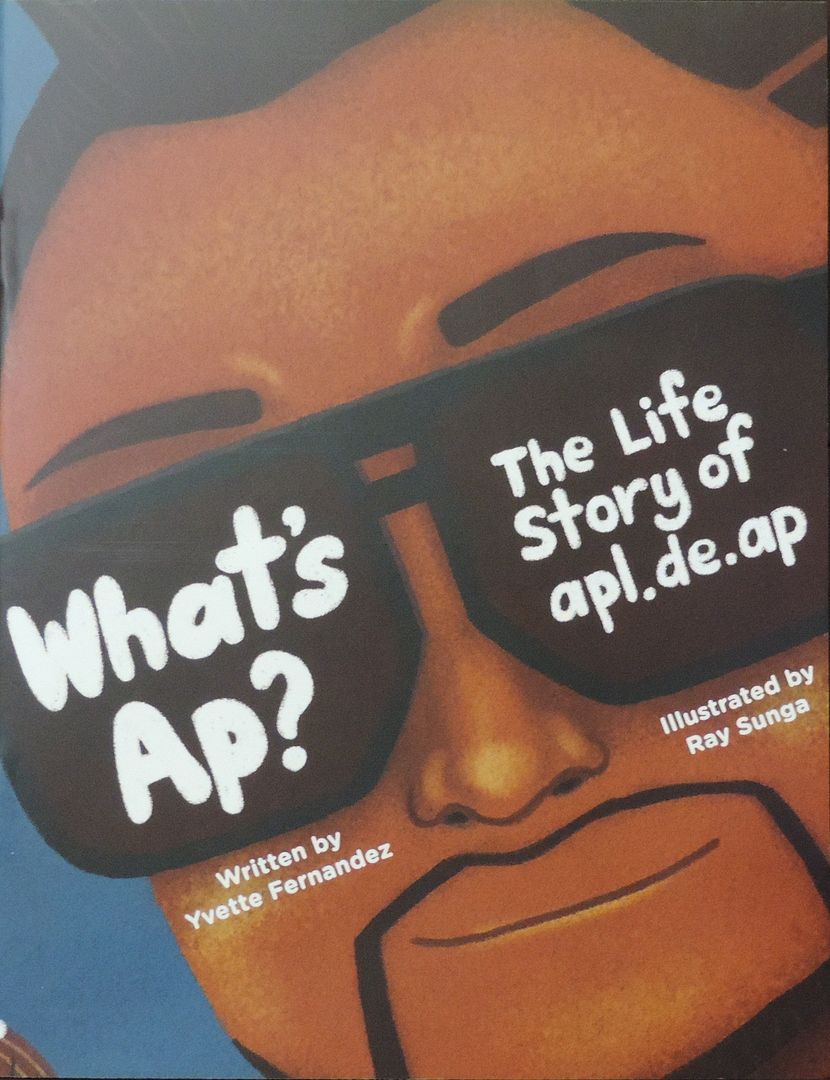 What's In a Name?
Why and how did he become apl.de.ap? apl.de.ap's real name is Allan Pineda Lindo, making his initials APL. He hails from Angeles, Pampanga or AP for short. He calls himself apl.de.ap which means Allan Pineda Lindo of Angeles Pampanga.
What's the Story about?
What's Ap? The Life Story of apl.de.ap tells the journey of a simple Kapampangan boy who did not allow his life situation and physical condition to stop him from achieving his dreams. Allan grew up poor, and he could not see well. He has always had poor eyesight, making it hard for him to study. He flew to America when he was 14 years old. A benefactor from the U.S. helped made his eyes a little better.
In America, Allan met a guy named William (will.i.am). Both of them love to rap and dance. They formed a group called Atban Klann which later became The Black Eyed Peas. They worked so hard, and soon their group became known. They were later joined by Taboo and Fergie.
The group performed in different countries, their songs conquered the charts, and they won many awards, including six (6) Grammys. Their success story continues, but they all remain grounded.
William and apl started their own charitable foundations. The apl.de.ap foundation builds classrooms for poor children and helps poor kids with eye problems.
What I like about it?
First of all, the book is highly affordable. For only Php125, kids and adults alike will get to read a biography of an inspiring person, like Big John and Nanay Coring.
The text is easy to understand with accompanying vivid illustrations.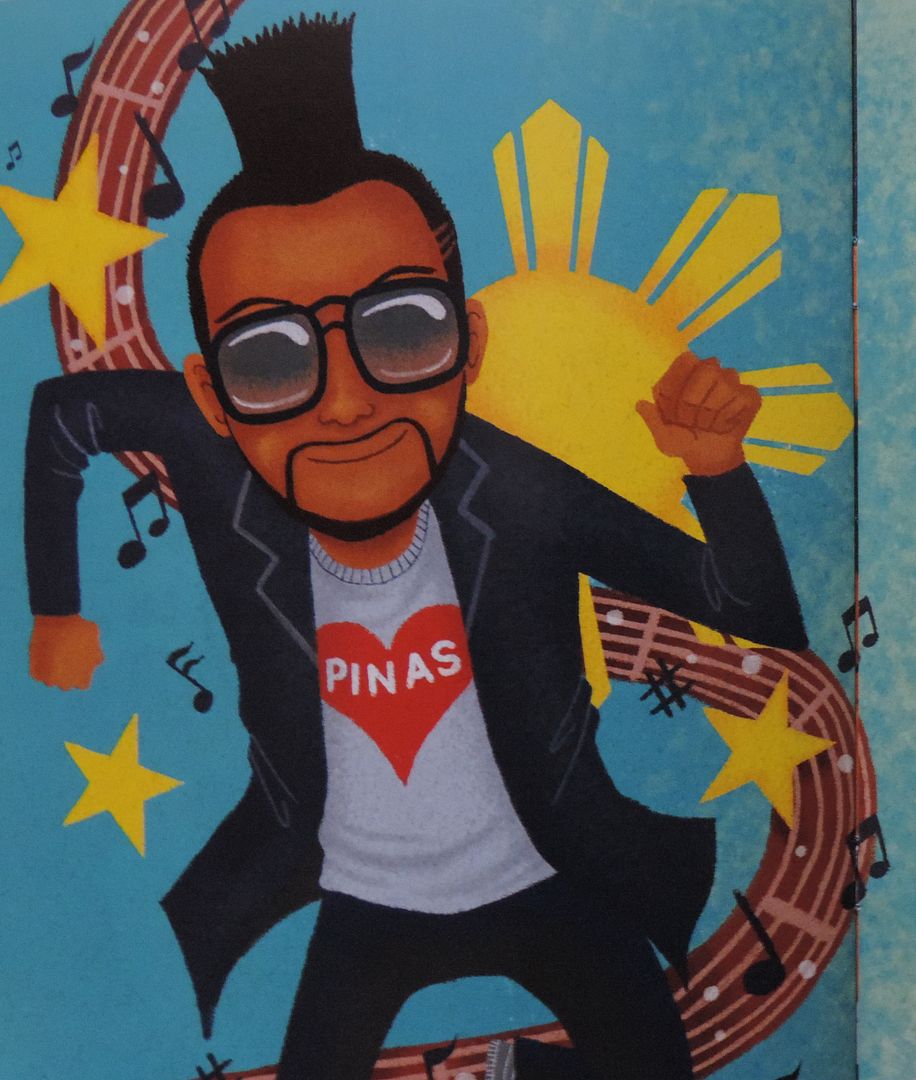 Like all Dream Big Books, it teaches life lessons, such as rising above one's weakness, overcoming challenges, staying grounded, loving one's own, paying it forward, and many more.
What's Ap? The Life Story of apl.de.ap is written by Yvette Fernandez, illustrated by Ray Sunga, and published by Summit Publishing Co., Inc. You can get your copy at National Book Store for only Php125.