A bottle of alcohol (ethyl or isopropyl) is a staple in our bathroom. I use it mainly to disinfect our toilet bowl after "letting go," that is, I usually pour some of it into the toilet bowl to eliminate any trace of my recent activity. It looks like I won't be doing that anymore because I received a gift from a friend last Christmas that was specifically made for that purpose.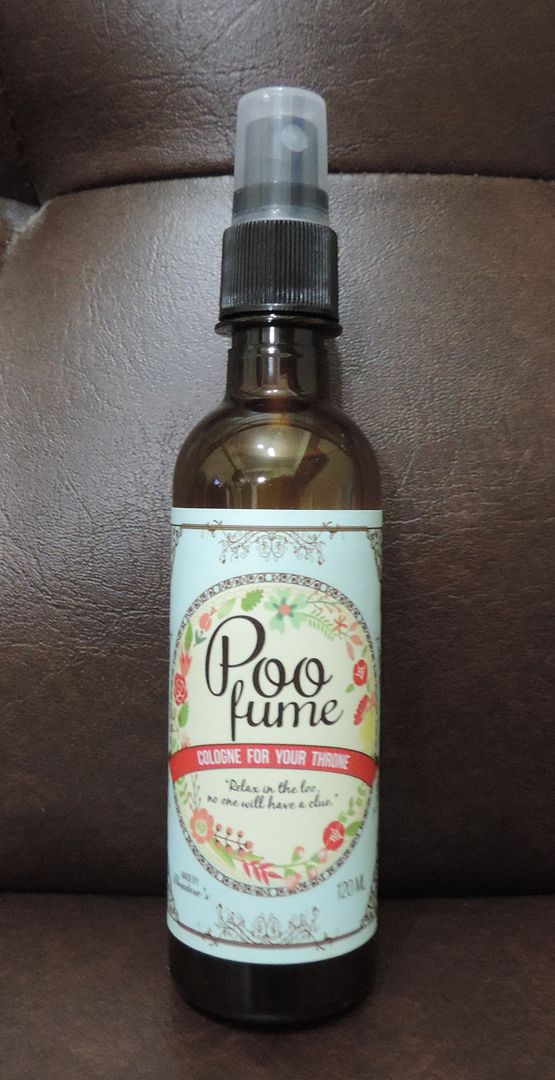 Theodore's Poofume (120ml), Php295.50
Product Description
Theodore's Poofume
is aptly called "Cologne for Your Throne." Its combination of essential oils creates a barrier that traps the odor under the surface.
Ingredients
Purified water, Castille soap, alcohol, and a special blend of essential oils
How to Use
1. Shake well then spray 6 to 8 squirts of Theodore's Poofume on the water surface of the toilet bowl.
2. Poo leisurely.
What We Like about Theodore's Poofume
• The product label is attractive. It uses vibrant colors, varying fonts, with matching poetry to boot.
• It's all-natural, so it's safe to use.
• It smells so nice.
• The scent lasts even after you flush the toilet.
• It's a practical gift for family, friends and co-workers.
• The price is worth it.
Where to Purchase
Theodore's Poofume is available at all SESOU Nature Source and Make Room & More outlets. It comes in two sizes: 50ml (Php195) and 120ml (Php295.50).