Please allow me to be a cheesy mom just for today. At two o'clock this morning, I felt the room was spinning even when my eyes were still closed. Thinking that the bad feeling would go away, I tried to sleep again only to find out at 3am that my nausea just got worse. I knew my 9-year-old son, who was beside me in bed, got up, too, when I called his Dad.
Me: I feel dizzy, Justin.
Justin: Are you going to be okay, Mommy?
Me: Yes, I just need to drink medicine.
I called two doctors whom I know would answer my call: my son's pediatrician and our ENT doctor. My son's pedia answered my call, and she gave me the medicine I needed for vertigo. My husband then went to the 24-hour Mercury Drug branch in Mandaluyong. I drank medicine at 4am, the time I'm supposed to get up to prepare my son's food and things for school.
Because I was still nauseous, Justin's Dad took over my morning chores. I knew he wouldn't be able to do everything, so I slowly got up from bed at 5:00 a.m. Still lightheaded, I felt like vomiting, and I did. When Justin heard me scramble for the wash room, he shouted to his Dad (because he was still in bed), "Daddy, help Mommy!"
After throwing up, I felt a little better. I already had the energy to help pack Justin's food for school and fix his school stuff. I lie in bed again while Justin was having breakfast, but I was already strong enough to walk with him to his school service. Before he left, he told his Dad – and he made sure he said it loud enough for his Dad to hear – "Daddy: Take care of Mommy." And that was exactly what I needed to get better.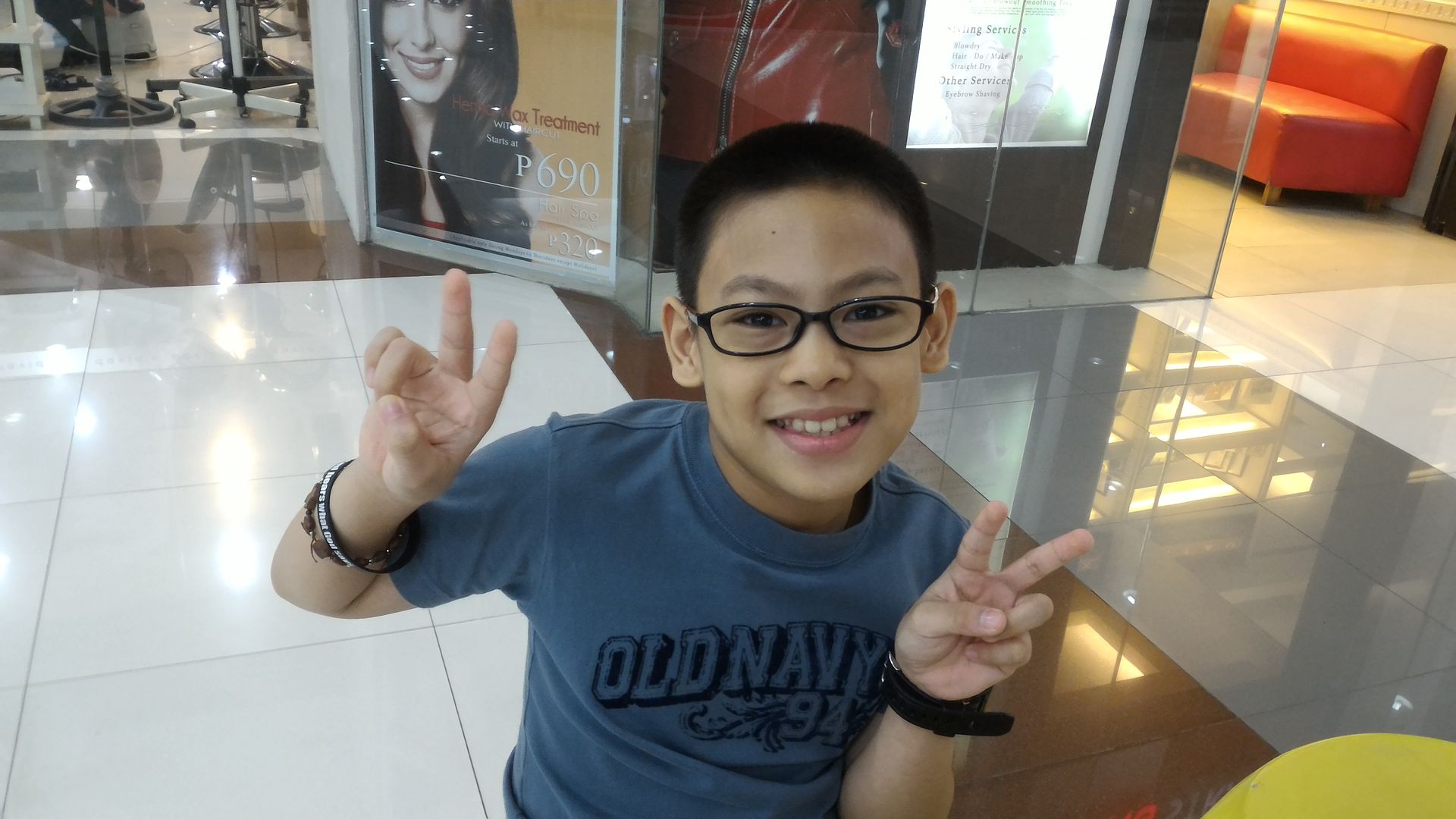 I already said this in my FB post, but I'll say it again because well, I'm feeling really cheesy. The greatest perk of being a mom is receiving your child's unconditional love and concern. I am really so blessed to have a sweet and thoughtful son. I love you, Justin!