The gloomy bed weather did not prevent me from attending an event last Saturday. It was a foodie event of a breakfast brand, Meat District Corp. (Meat District), which was held at the Café of Champions located at Tao Corporate Center in Makati City.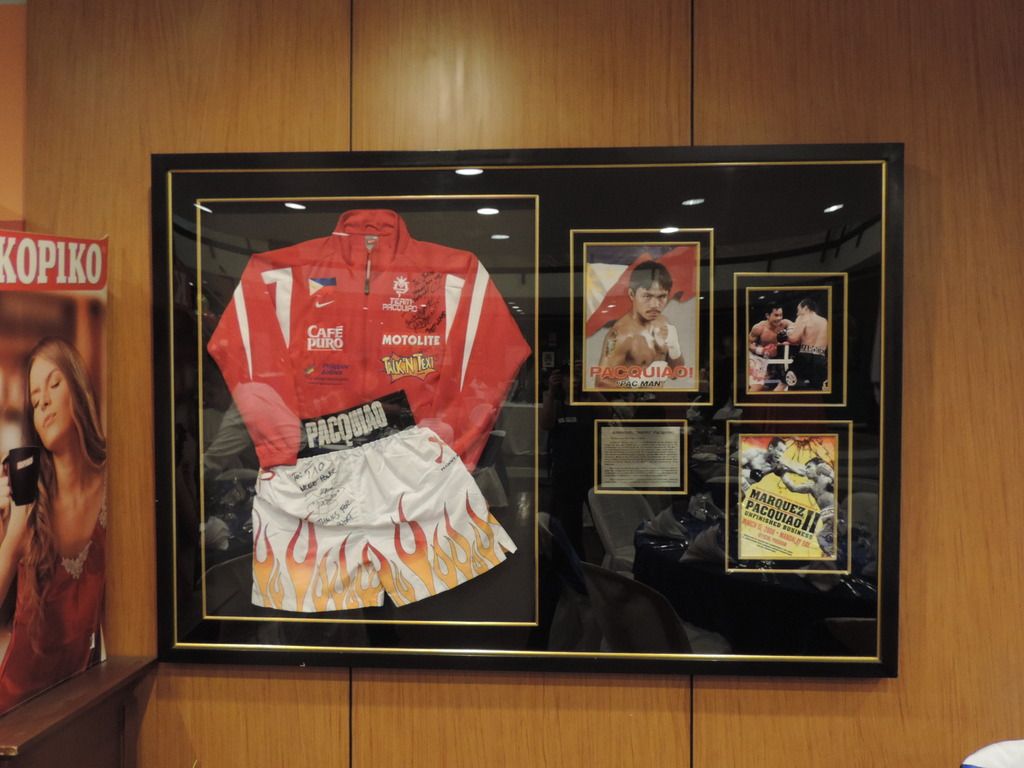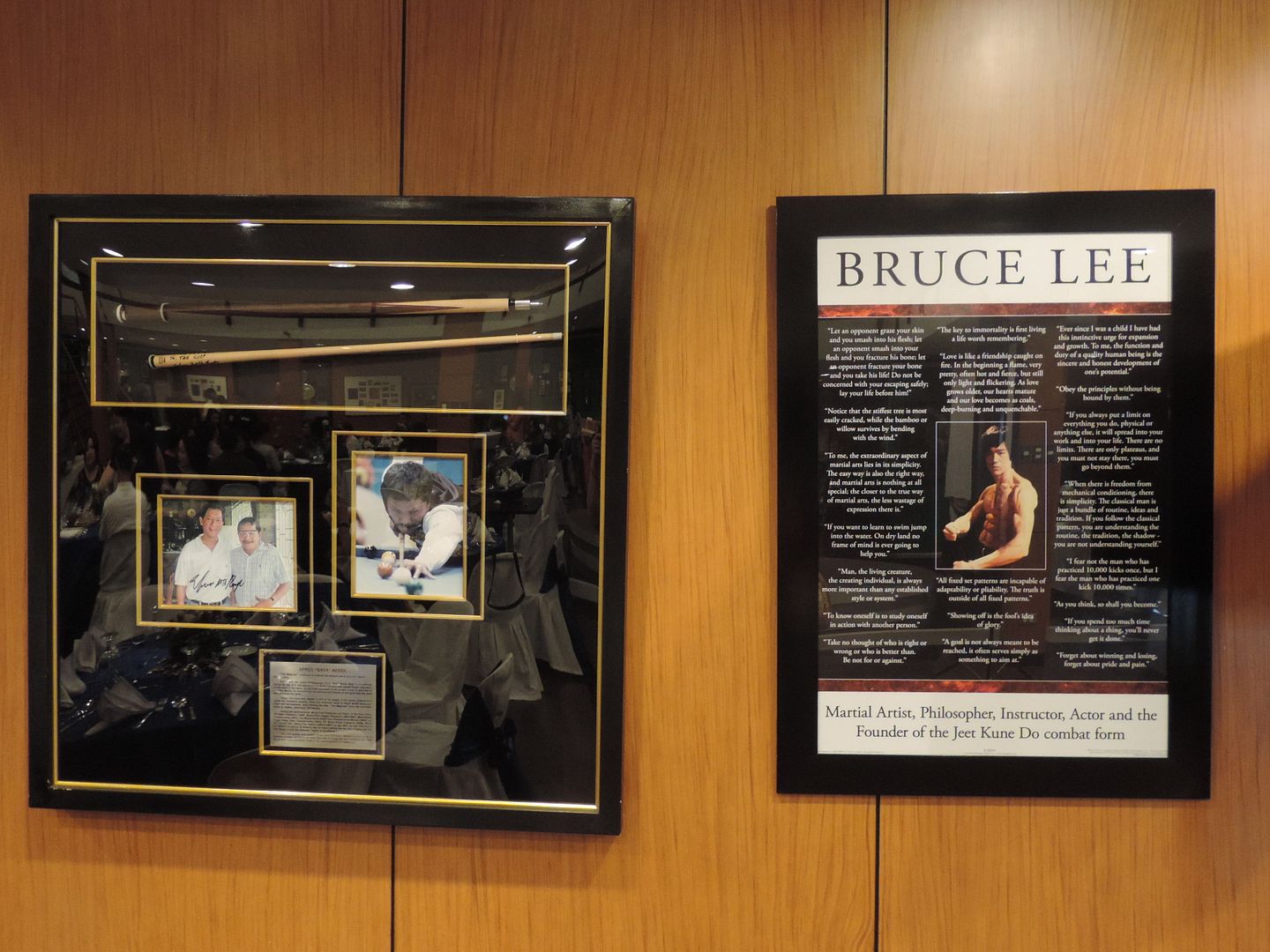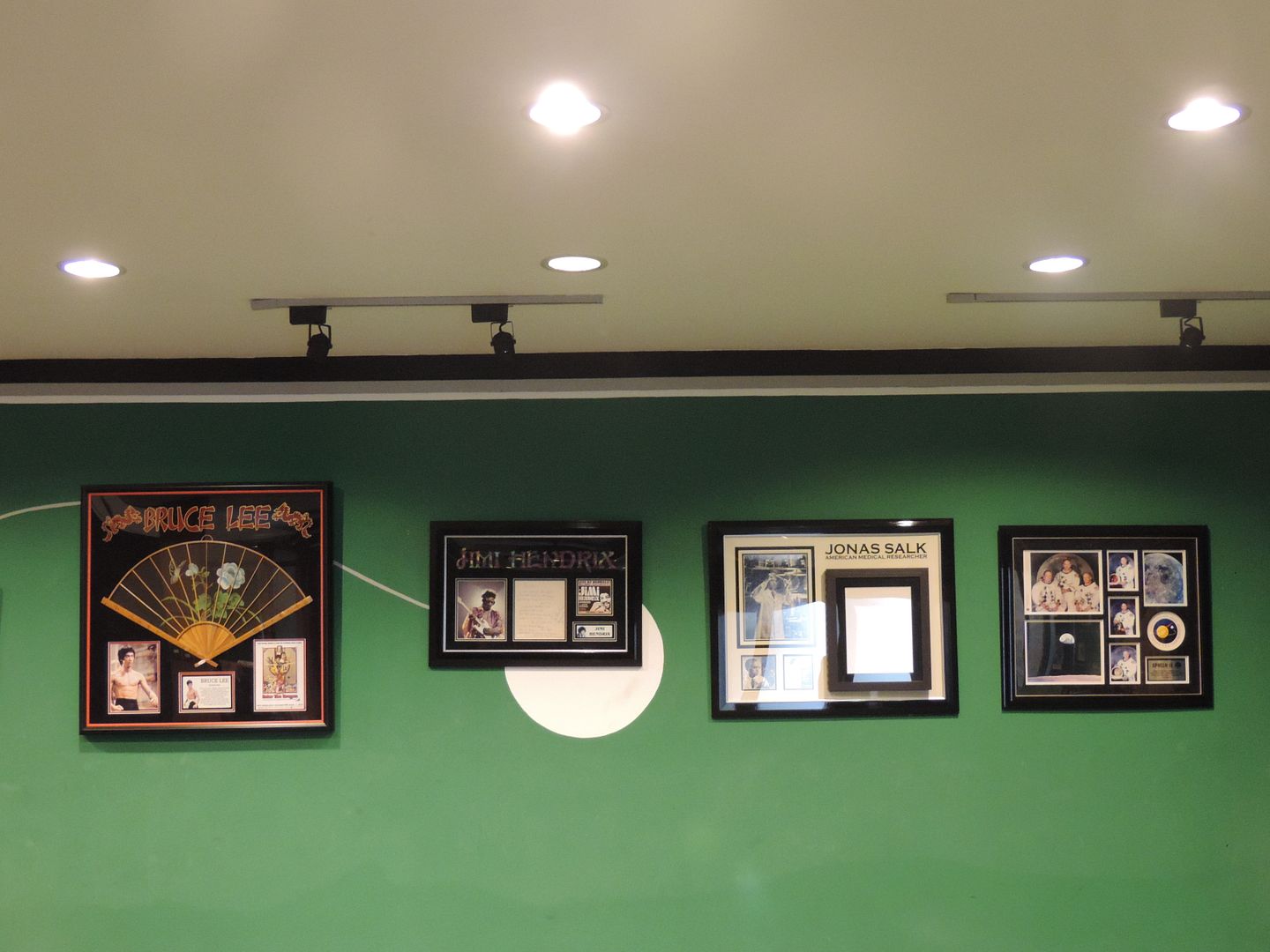 Hanging on the walls of Café of Champions are interesting memorabilia of important people like Bruce Lee and our very own boxing champ Manny Pacquiao. These kept the guests occupied while waiting for the event to start.
Meat District works hand in hand with Tridharma Holdings, Inc. and Tao Corporation.
Tridharma
is the exclusive distributor of Kopiko and Energen in the Philippines.
Tao Corporation
is one of the country's top 500 companies offering supply-chain services in the fields of health and wellness, consumer goods, services and solutions, technology and communication, and resources.
Meat District Corp.
Meat District Corp. manufactures premium high-quality gourmet meat like European Sausages, Frankfurters, Wieners, Bacon, Ham and even all-time Filipino favorites like Garlic Beef Tapa, Chicken Longganisa and Pork Sisig.
Jumbo Weiners
Meat District uses imported meat products from Australia and Brazil. They also support our local farmers and the Philippine Swine Industry for some of their pork products.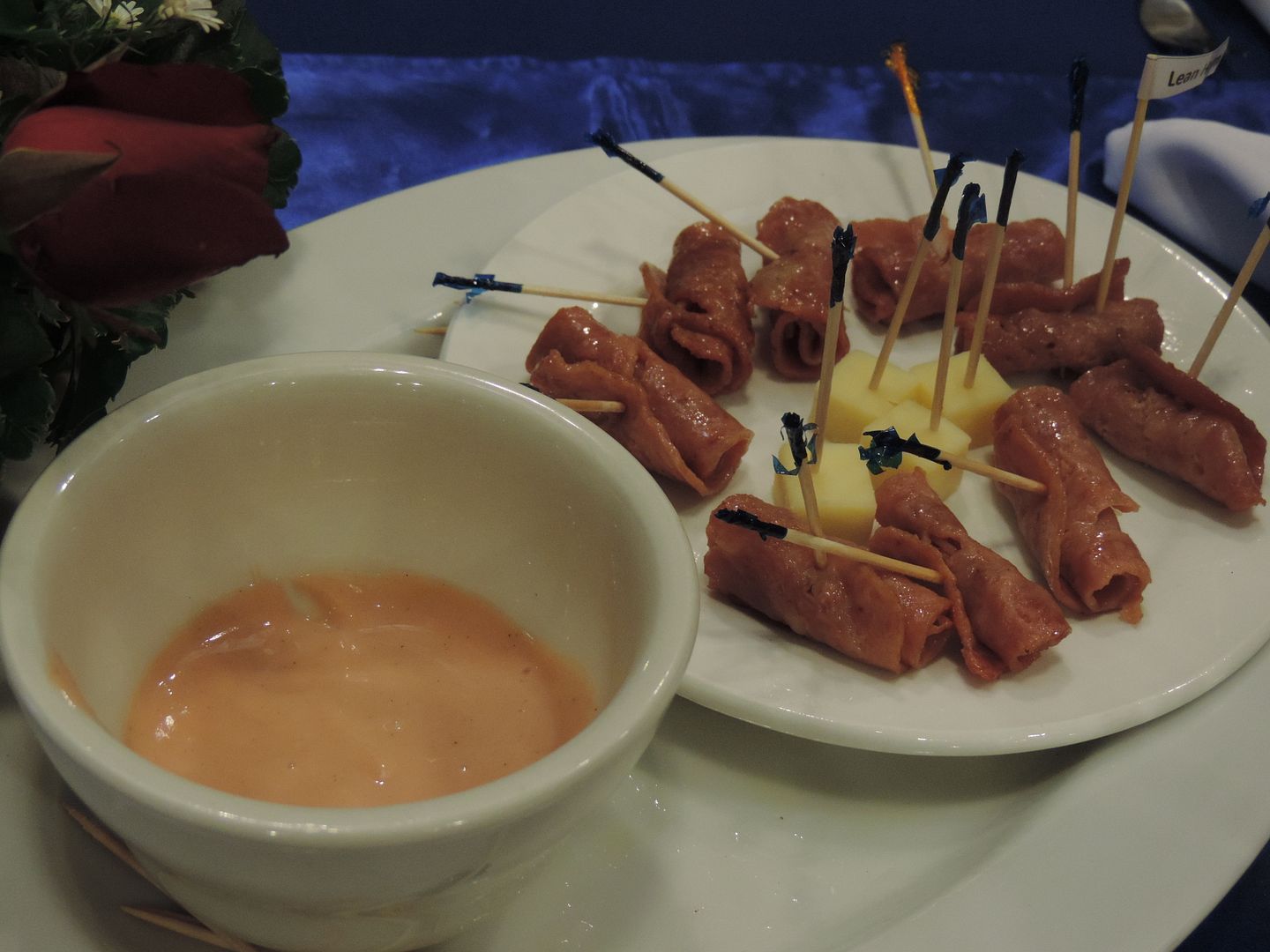 Honey Cured Bacon
Meat District's manufacturing facility located in Cainta, Rizal received a double certification from the National Meat Inspection Service (NMIS) and strictly complies with the quality and sanitation standards of GMP (Good Manufacturing Practice) and HACCP (Hazard Analysis and Critical Control Point).
Meat District Products
Meat District's corporate slogan "Our Meat. Our Signature." speaks volumes about the company's integrity and its commitment to providing customers with high-quality products.
• 100% all-meat, no fillers or extenders
• No artificial flavors or colors
• Made from the freshest ingredients and finest spices
• Naturally smoked
• Distinctively tasty
• Reasonably priced.
Meat District also offers product variety.
• Hotdogs (Frankfurters and Wieners of different sizes)
• Sausages (Beer Sausage, Garlic Sausage, Schublig Sausage, Bratwurst Sausage Hog, Hot Italian Sausage, Hungarian Sausage, Smoked Kielbasa Hog, English Banger, Country Breakfast Sausage)
• Bacon (Cooking Bacon Slab, Honeycured Bacon, Bacon Bits)
• Filipino Specialties (Garlic Beef Tapa, Pork Tocino, Chicken/Pork Longganisa)
• Seasonal Ham (Fiesta Ham, Ball Ham)
• Other Products (Chorizo de Gloria, Korean Beef, Seasoned Sisig).
Oh, by the way, we have already tried some of their products, and we love them! They are meaty and delicious. My 9-year-old son is raving about their Wieners and Pork Tocino, and he is asking me to buy these products again for his school lunch.
Cooking Demo by Chef Portia Baluyut
One more thing you'll love about Meat District products is that they are so versatile. You can enjoy them in sandwiches, rice, salads or pasta dishes.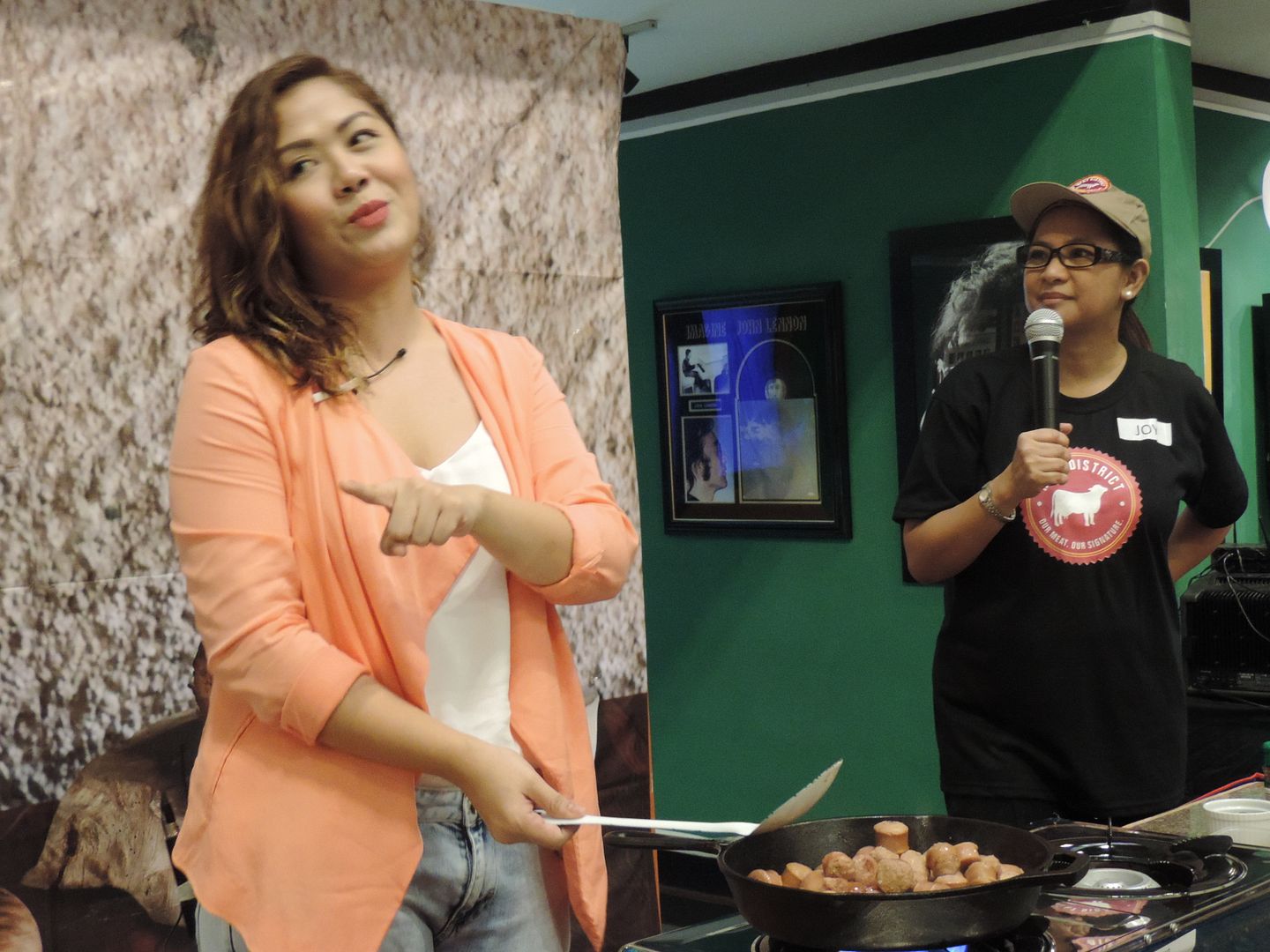 Chef Portia Baluyut
Chef Portia Baluyut of Lifestyle Network's
Pinch by Portia
whipped up three hearty creations during the event to give the audience an idea of how they can make every meal more exciting with Meat District's gourmet products.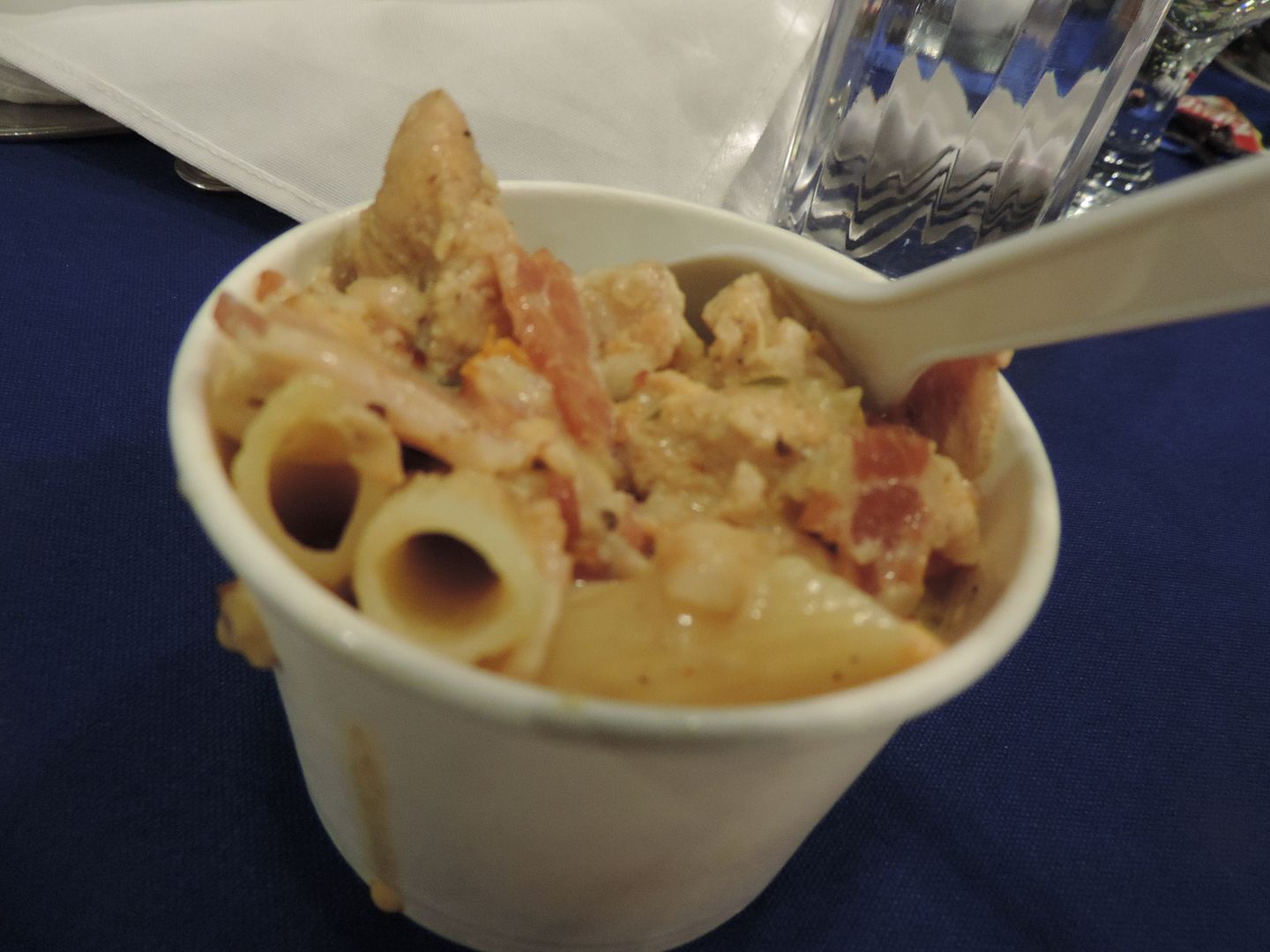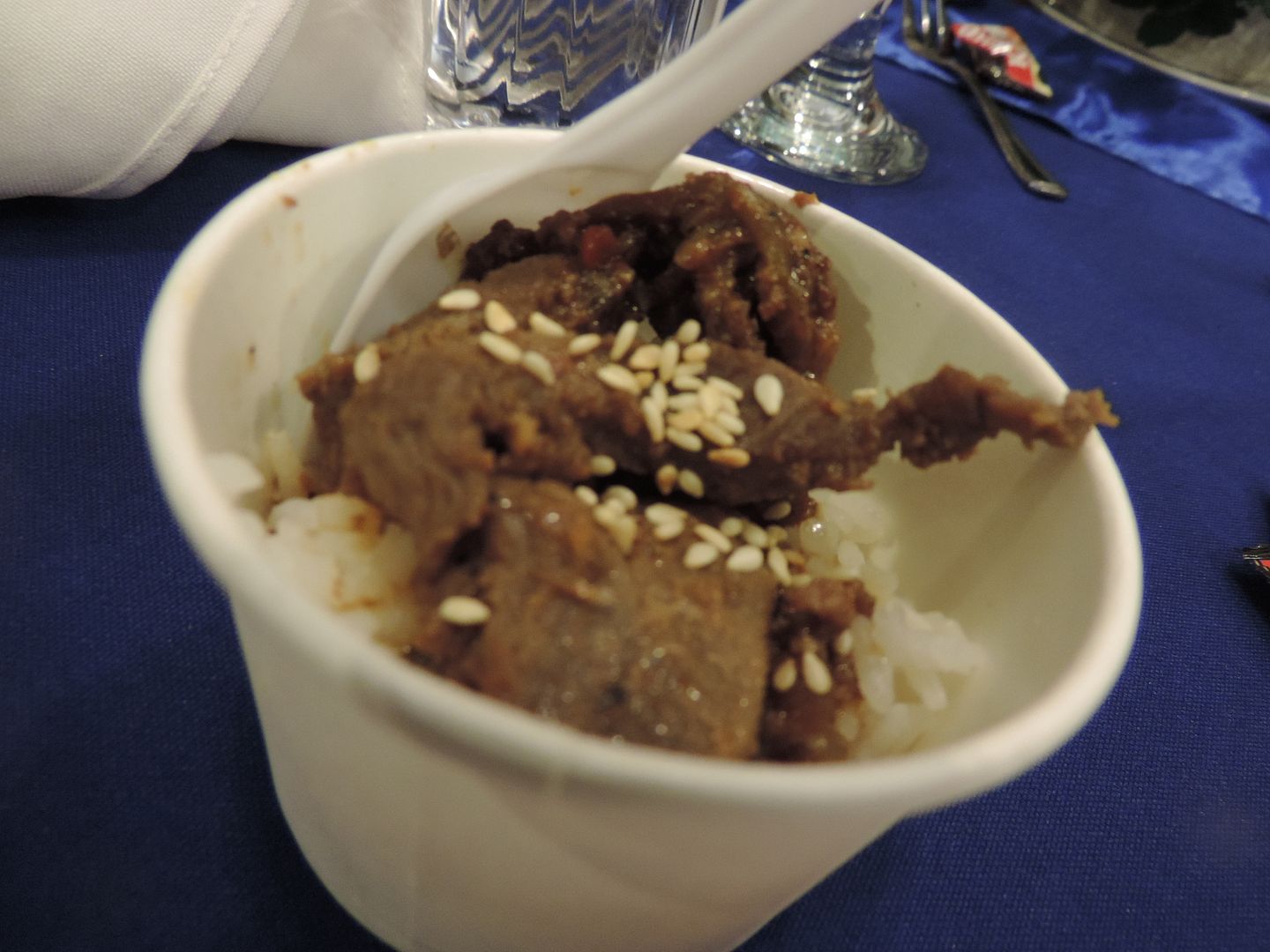 Chef Portia prepared Sausage and Potato Goulash, Spinach Cream and Tomato Pasta (my favorite!) and Korean Beef.
Reseller Business Opportunity
And here's the good news! To make their high-quality and great-tasting products accessible to everyone, Meat District is now opening their doors to resellers. Resellers will earn 18% to 20% commission on every pack of Meat District product they sell.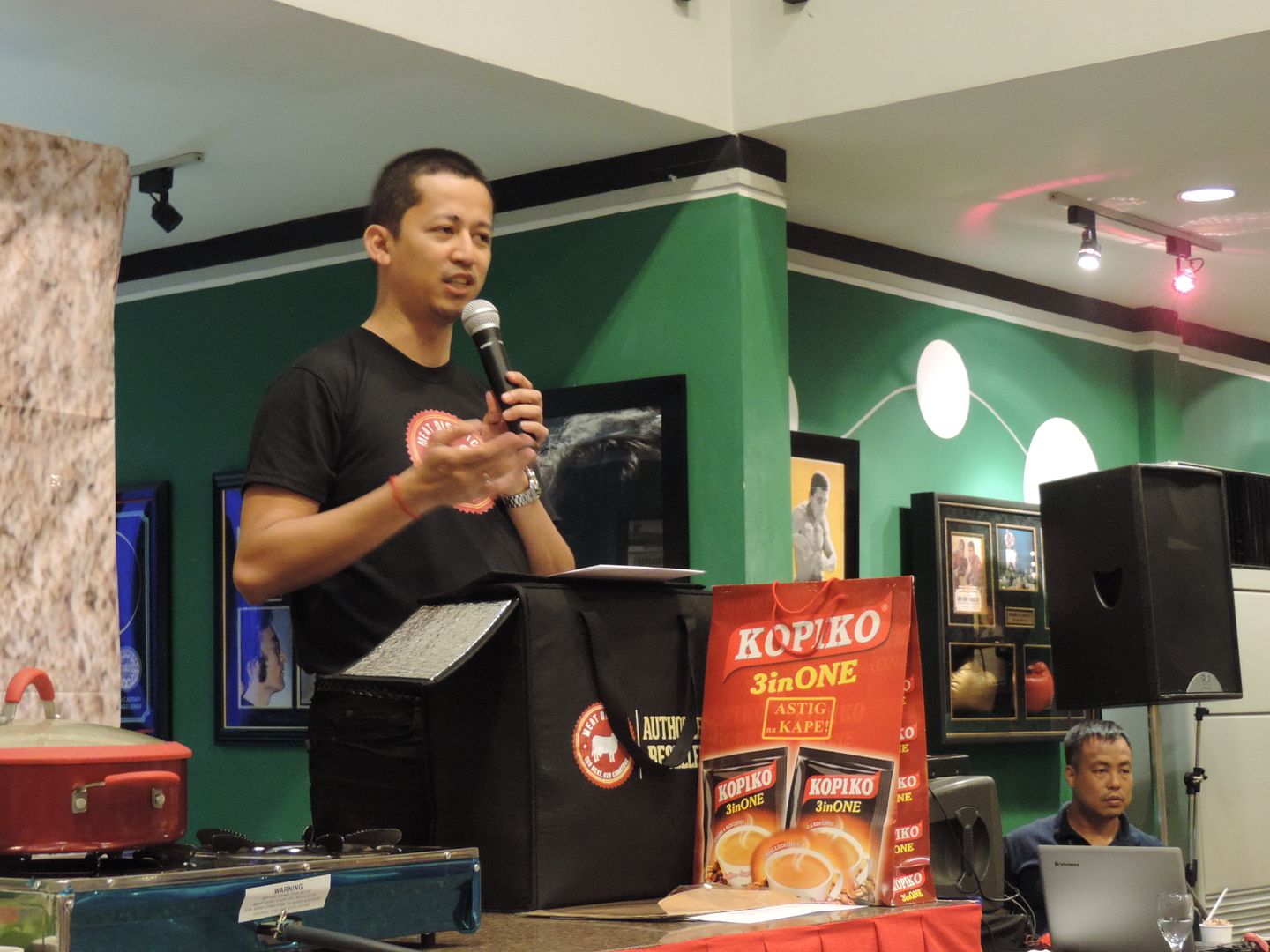 Mr. Francis Moral, COO of Meat District Corp.
To become a partner reseller, you need to sign up with Meat District and purchase a starter kit which costs Php5,000. Included in the starter kit are the following items: a Meat District product catalogue, authorized premium reseller banners, and an insulated bag (15-kg capacity) filled with Meat District products.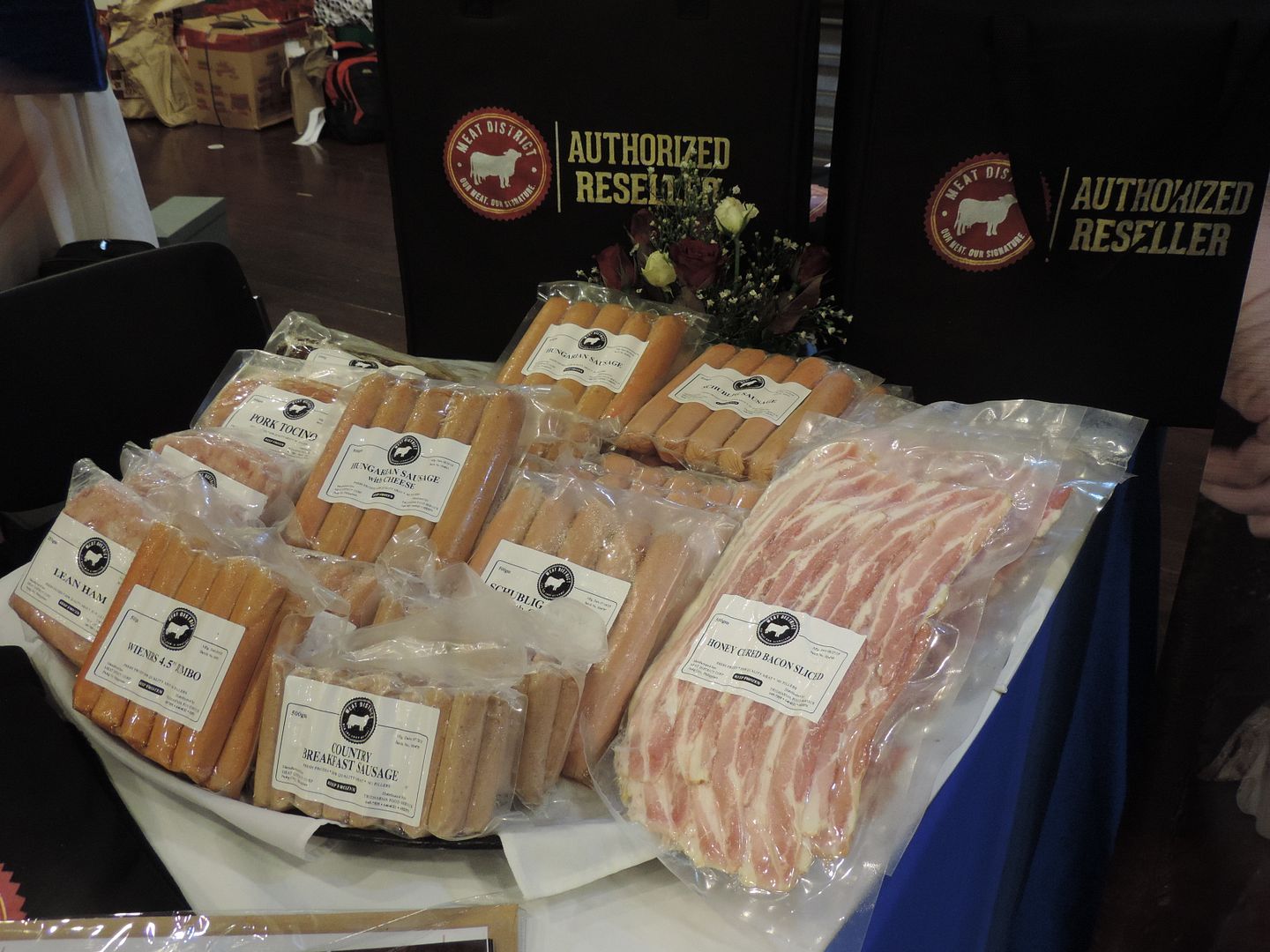 Visit their
website
now to find out how you can become a Meat District reseller.
Meat District Corp.
W5A Ignacio Compound
Manggahan, Pasig City
Telephone No.: +632 646-5626 loc. 131
Website: www.meatdistrictcorp.com