One of the presents I received last Christmas was this 300-ml bottle of Theodore's Linen Refresher.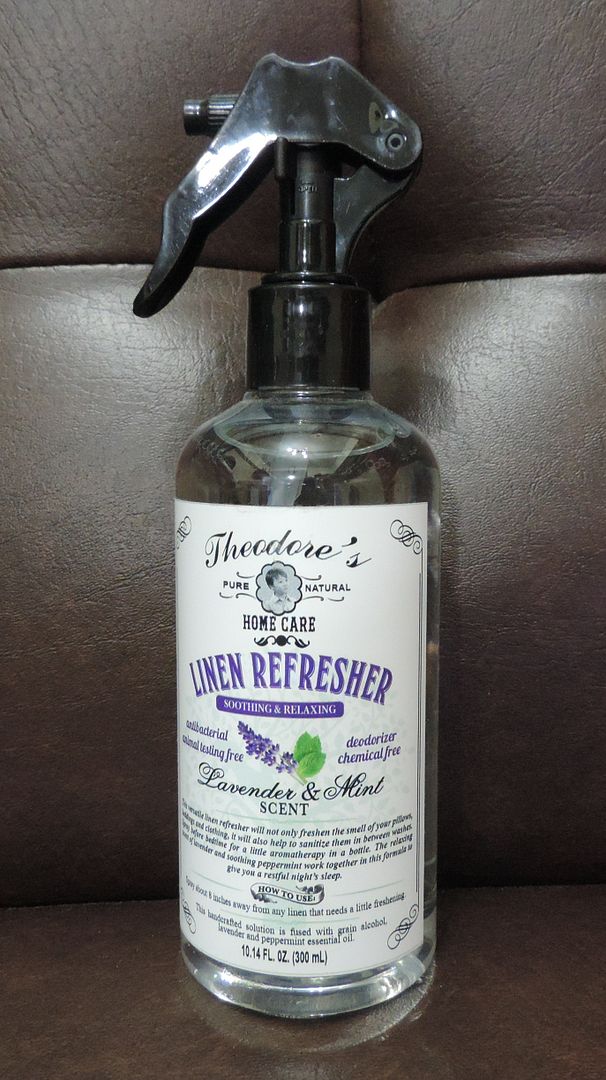 Theodore's Linen Refresher (300ml), Php300.00
I finally got to use it recently, and because my son loves its scent, he always wants to be the one to spray it on our bed linens.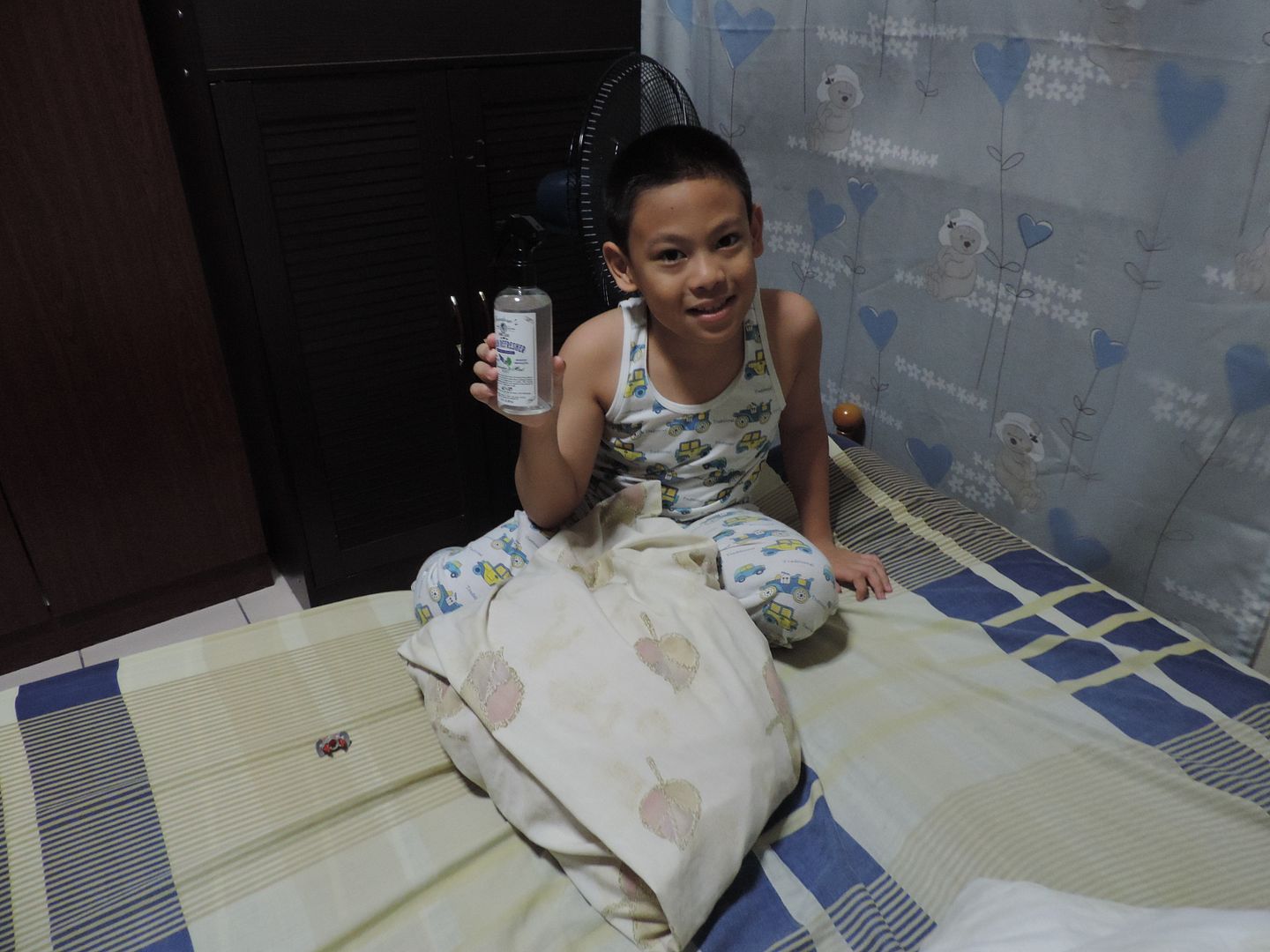 How to Use: Spray about 8 inches away from any linen that needs freshening up.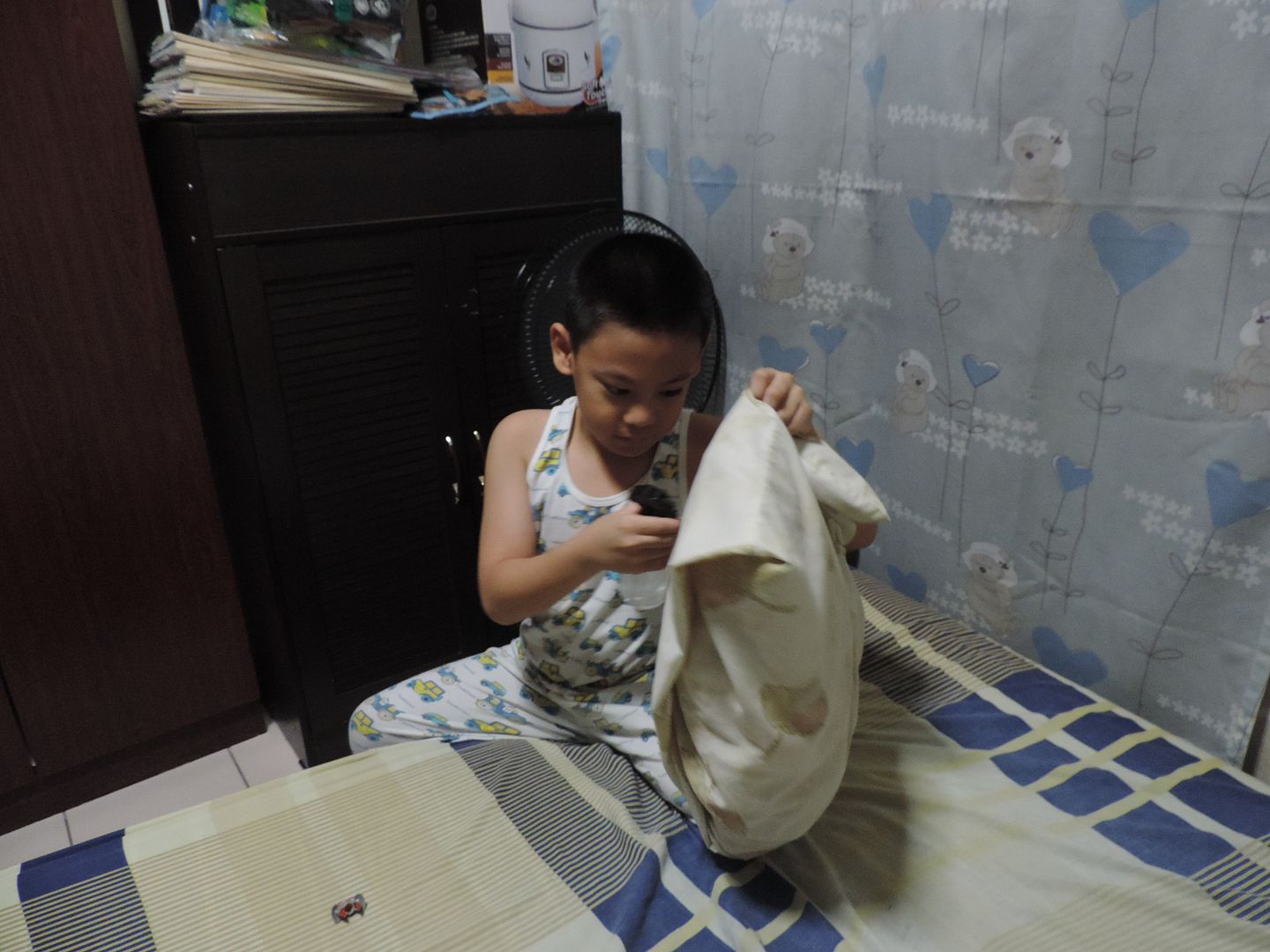 Pros:
• It's made from natural ingredients (grain alcohol, lavender essential oil and peppermint essential oil)
• It's free from chemicals.
• It wasn't tested on animals, hence, cruelty-free.
• It has antibacterial and deodorizing properties.
• It's versatile. You can spray it on your pillows, beddings, towels and clothing.
• Its lavender and mint scent is soothing and relaxing.
Cons:
• The lavender and mint scent dissipates quickly. This is an inherent quality of essential oils. They smell great, but the scent doesn't last long.
My Experience:
In our small condo unit, we keep our windows and closed all the time. That's to avoid dust (from nearby buildings being constructed and demolished) from getting into our unit that triggers my son's allergies. Stagnant air inside our unit caused by frequently closed windows/doors often causes a musty smell, particularly in our bedroom. Theodore's Linen Refresher helps us get rid of that musty smell. It freshens up our pillows and beddings and sanitize them at the same time. We also get a little aromatherapy when we use it before bedtime because it has lavender and peppermint. Lavender helps improve the overall quality of sleep of both young and old alike, while mint helps relieve stress and induce calmness.
Where to Buy:
Theodore's Linen Refresher is available at any Make Room & More stores. A 300-ml bottle costs Php300.00.