I've been having my hair dyed in the salon every 2 months primarily to cover gray roots on top of my head. Having it done in the salon is costly, however, so when I learned from other blogs that there's a cheaper way to do it, I leapt at this opportunity to save big bucks on hair color. I went to Watsons to buy a packet of HairFix Hair Coloring Shampoo for only Php69.00. Yes, it's that cheap! I chose Chestnut Brown because it's the one closest to my hair color at the time of purchase.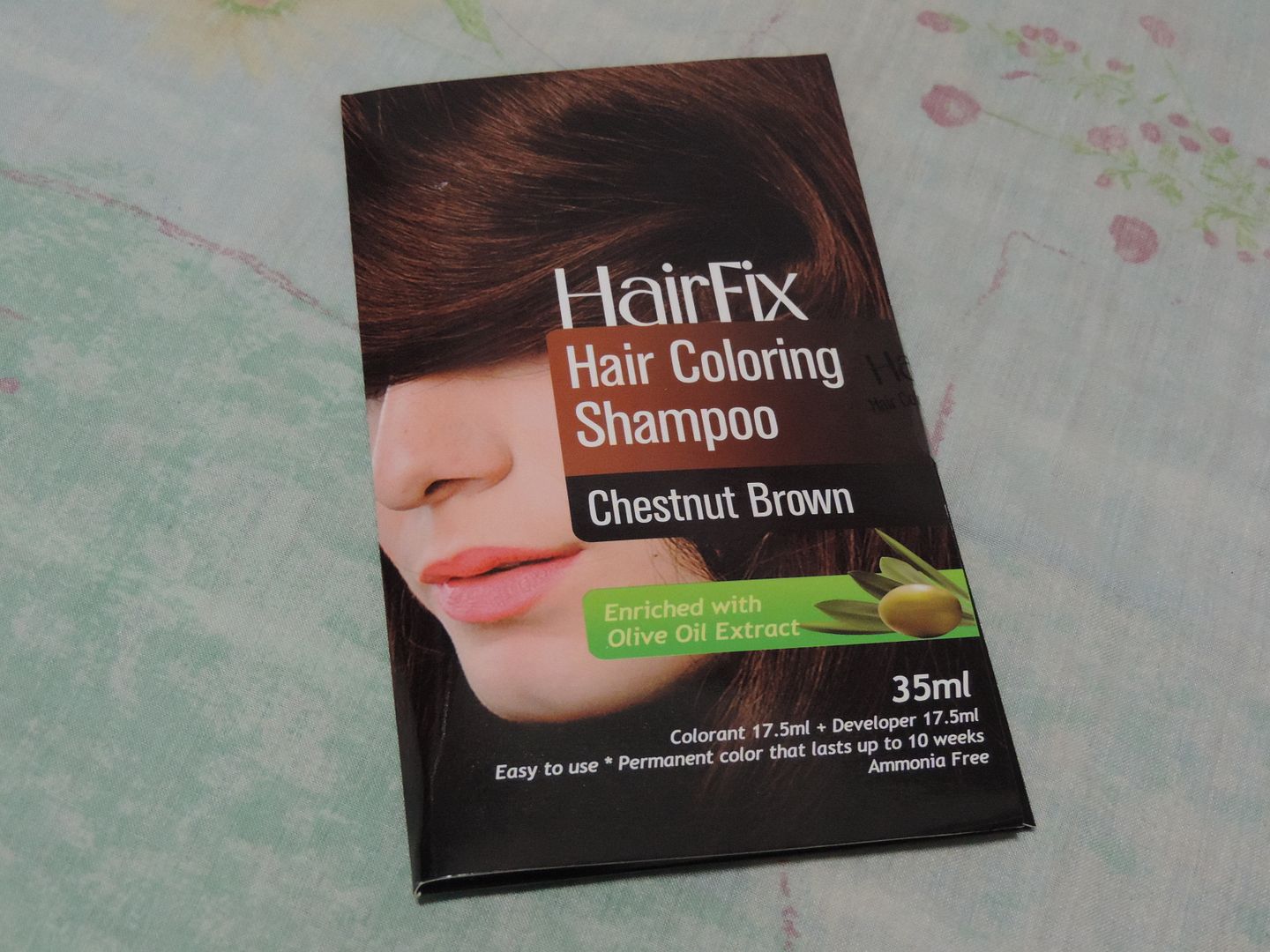 HairFix Hair Coloring Shampoo (Chestnut Brown), Php69.00
The package includes hair coloring shampoo and disposable gloves. The hair coloring shampoo has colorant and developer that you need to mix first before applying on your hair. Permanent color lasts up to 10 weeks.
Directions for Use:
1. Unpack the shampoo sachet, wear the gloves, squeeze contents onto your palm and mix.
2. Apply the mixture evenly on your damp hair. Massage your hair from roots to tip until lather forms.
3. Leave the mixture on your hair for 20 to 25 minutes.
4. Add a small amount of water until it lathers then rinse.
Warning:
1. Avoid contact with eyes.
2. Do preliminary skin patch test to see if you're allergic to any of its ingredients.
3. Do not apply on peeling, irritated, wounded or burnt skin or scalp.
Before and After Shots: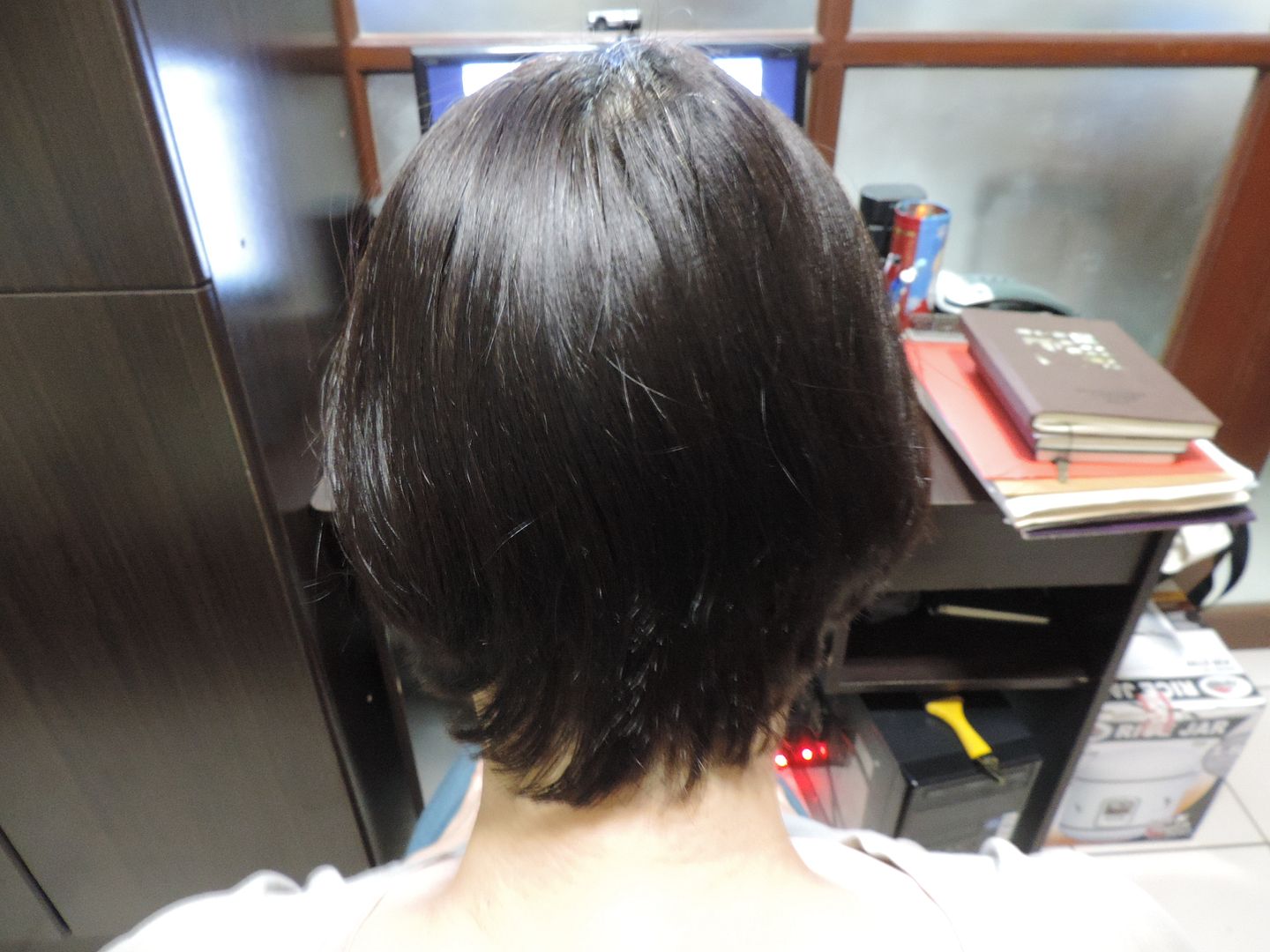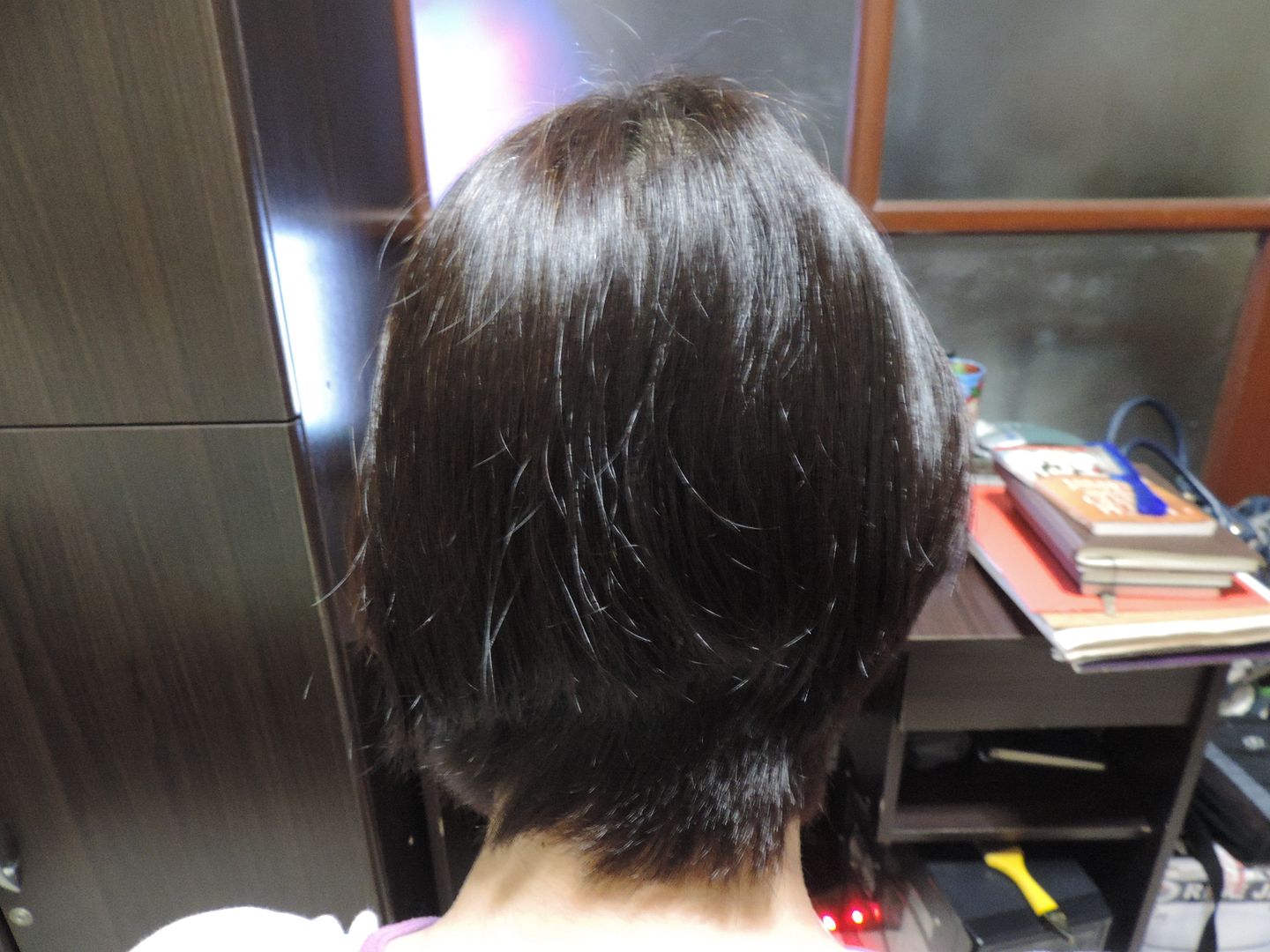 As you can see, the color I chose (Chestnut Brown) is a shade lighter than my original hair color. In my before-picture, you'll see a strand of white hair on top of my head which was partially covered in my after-photo.
What I Like:
1. It's cheap. I spent less than Php100.00 for this hair coloring shampoo, while going to the salon for hair color will cost me more than Php1,000.
2. I did everything myself because the instructions are so easy to follow.
What Can Be Improved:
1. My hair became hard and dry after rinsing the hair coloring shampoo with water. It's a good thing that the shampoo I use after applying HairFix has argan oil which makes the hair soft and shiny.
2. The mixture stings the eye. Well, that's why they have a warning on this. Lol!
3. It didn't fully cover my gray roots. I had to buy another packet again less than a month after my first application.
Verdict:
HairFix Hair Coloring Shampoo definitely adds life to your hair, just like the product's promise. It gives your desired hair color, but it's not an effective way of covering silvery roots. Yes, I will buy this product again and try a different color, but I guess I still need to drop by my trusted hair salon every now and then if I want an effective albeit temporary solution to my gray hair.