I bought a pair of Grendha sandals from Bambu's Glorietta branch last month. It took me a while to decide what style and color to choose. I wanted to make sure that what I'd bring home is what I really like because Grendha is not a cheap brand, and I didn't want to regret my decision later on. With the help of my 8-year-old son, I finally settled for a blue pair of Grendha Silvestre Tam Ad Wedge Sandals.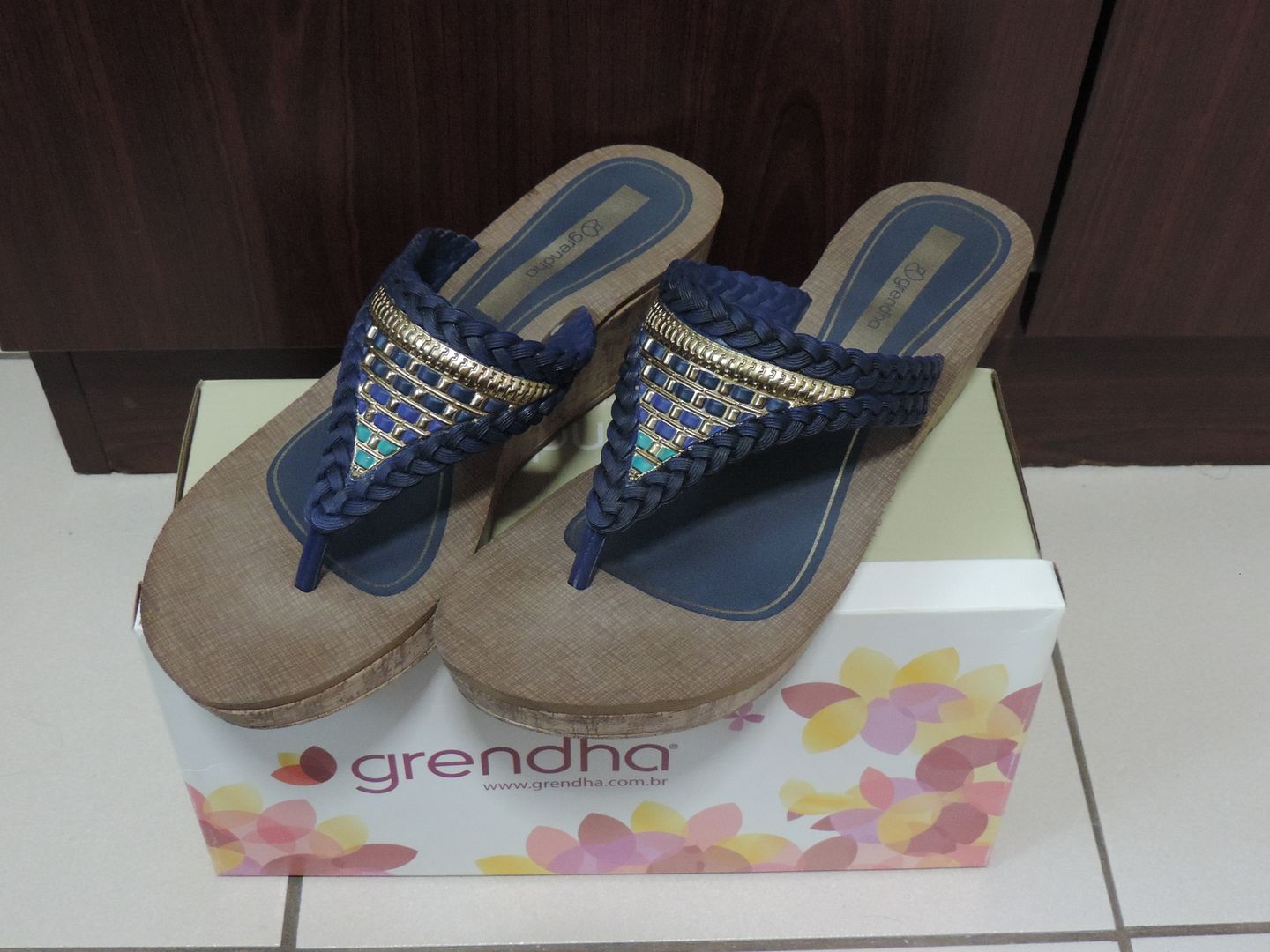 Grendha Silvestre Tam Ad, Php2,095.00
Note: My picture doesn't do this gorgeous footwear justice because I have actually worn these Grendha sandals several times before I took a photo of it. In fact, I wore these shoes on a rainy day right before I took this shot.
What I Like about It:
• It's sexy and stylish.
• It's comfortable.
• The color I chose is not hard to pair with any outfit color.
What Might Dissuade You from Buying It:
• It's pricey, yes, but based on my experience, Grendha footwear is quite durable. Overall, I'm satisfied with my purchase because I know I'm getting my money's worth.
What Grendha product have you bought recently? What made you buy this product?