We badly needed to unwind from a stress-filled week. Hubby's work schedule of late has been pretty toxic. I myself could hardly breathe juggling multiple tasks (doing my online work, performing household chores, and reviewing my son for his first trimestral exams), and our young man racked his brain last week to get decent scores in the trimestral tests. And so we went to One Tagaytay Place Hotel Suites last Friday for a weekend overnight getaway.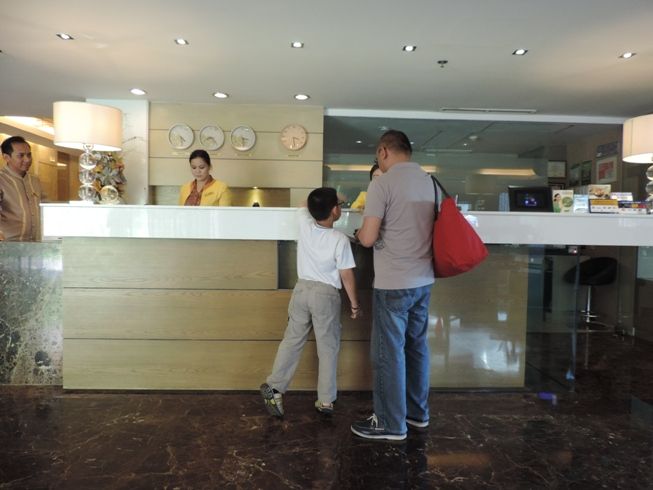 Hubby booked in advance a
Deluxe Room
(Php6,800) which is good for 2 persons. Kids under 12 years old are free of charge if they're sharing bed with adults, so we didn't pay extra for our son.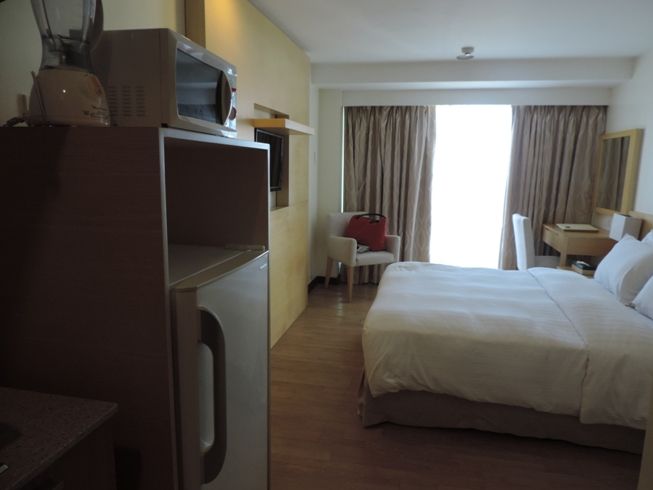 Our Deluxe Room has the following amenities:
• Premium 300-thread count, 100% cotton duvet cover
• Individual private balcony
• Private toilet and bath
• Kitchenette with cooking and coffee-/tea-making facilities
• Refrigerator
• IDD/NDD telephone with voicemail system
• Electronic door lock system, safe
• LCD TV with cable channels
• Hair dryer
• Daily newspaper
• Airconditioning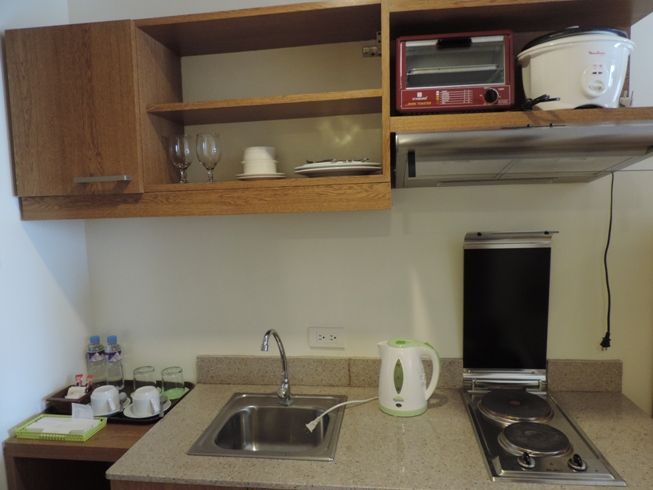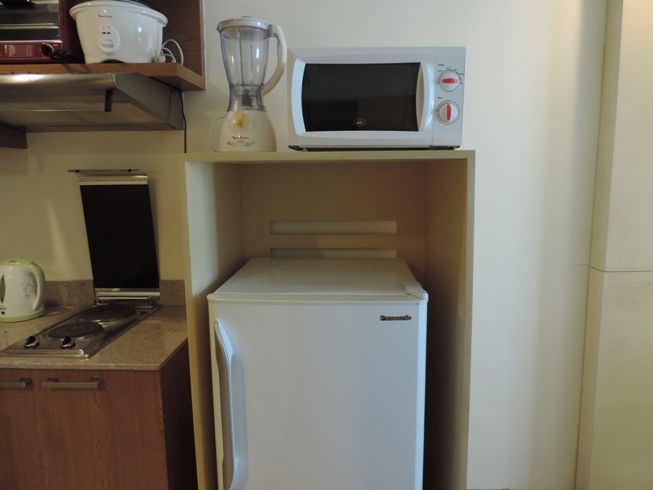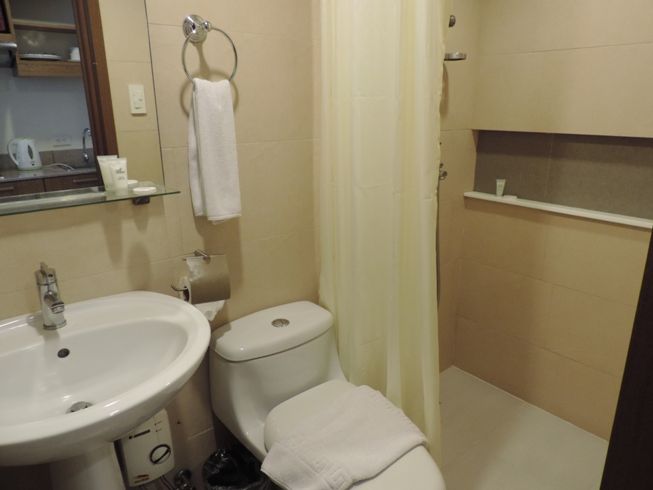 It was almost 4pm when we arrived at One Tagaytay Place, and our stomachs were already grumbling because we haven't had lunch yet. Because we were tired, we opted for room service and ordered hubby's favorite combination of food: One Tagaytay Bulalo and Crispy Fried Tawilis.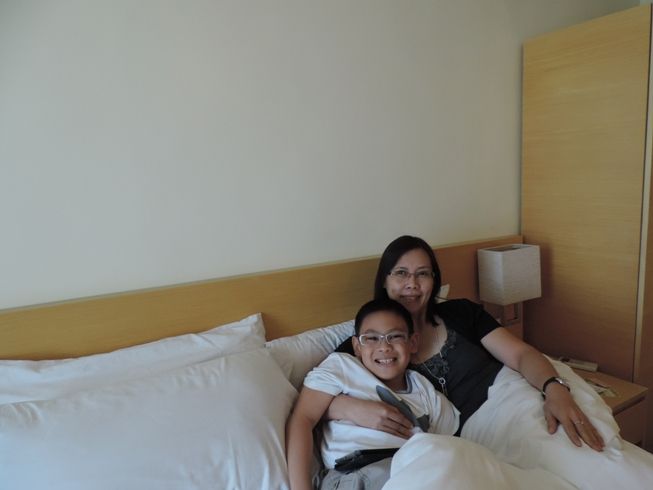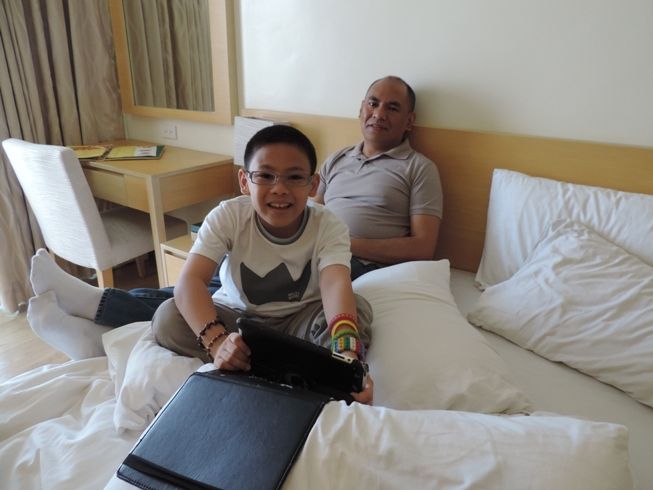 We didn't have to wait long for our food. Tempting eh? You bet we had a hearty lunch. See my post on this in
Delight My Appetite
.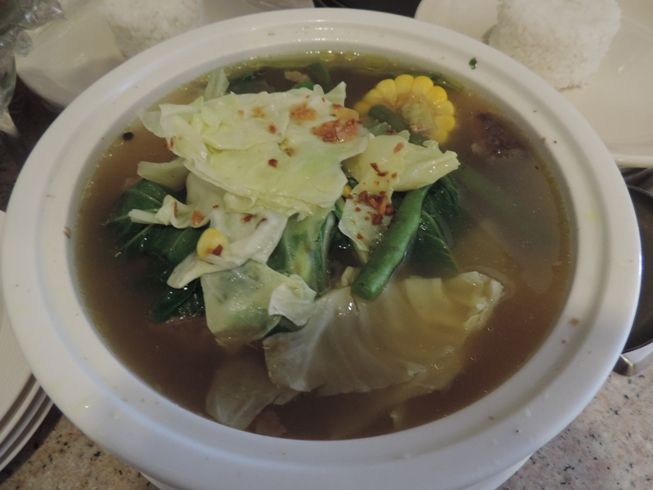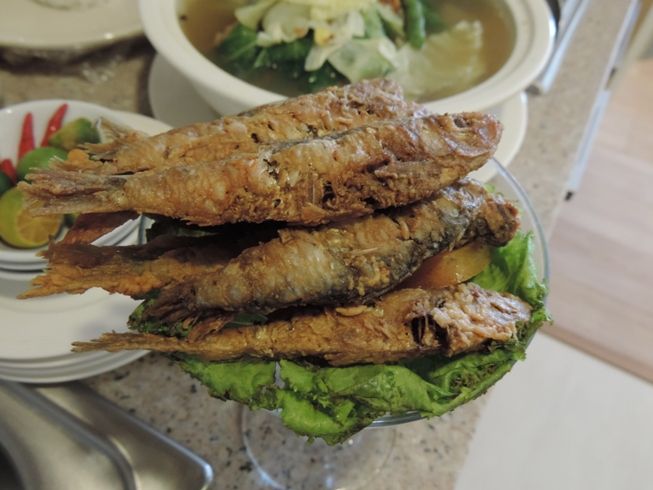 After eating, we rested for a while, and then we headed to the pool area.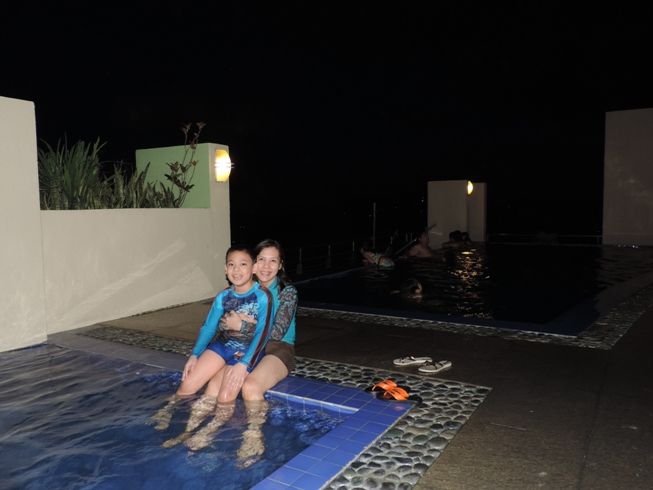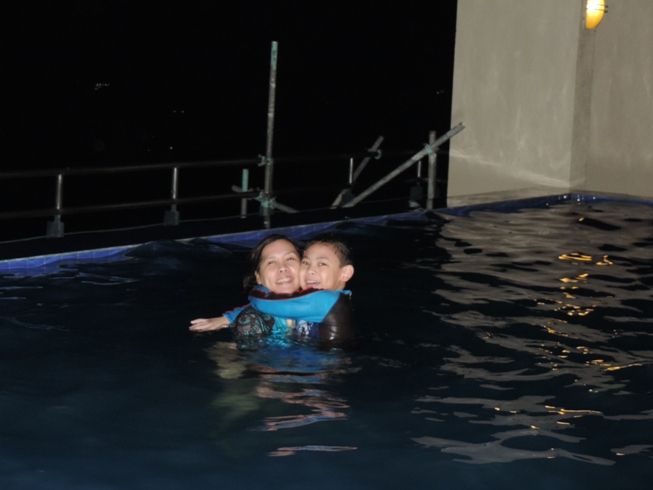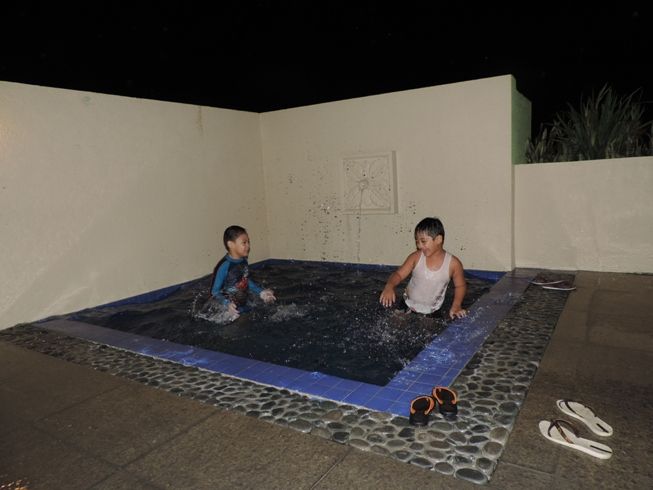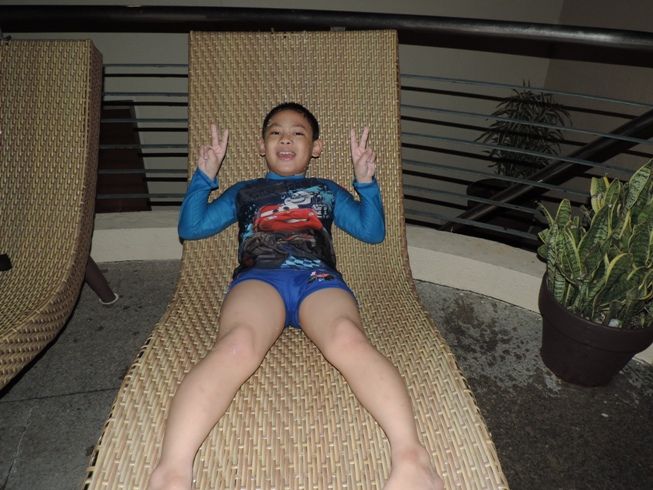 There's a small pool for kids and a bigger pool for adults. Justin was lucky to have found a playmate in the kiddie pool. After two hours in the water, we finally went back to our room and got ourselves ready for dinner at
Azalea Restaurant
downstairs.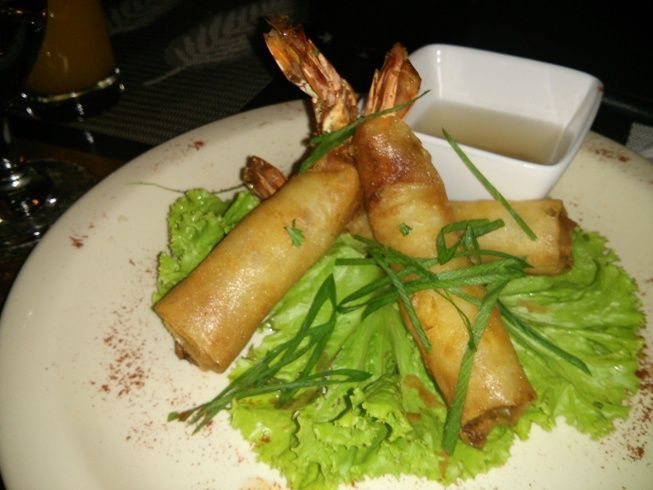 We had buffet breakfast the next day, but I wasn't able to take pictures of the food in our plates. And because Justin hasn't had enough swimming time, he requested his Dad for one more hour at the pool before we finally leave One Tagaytay Place.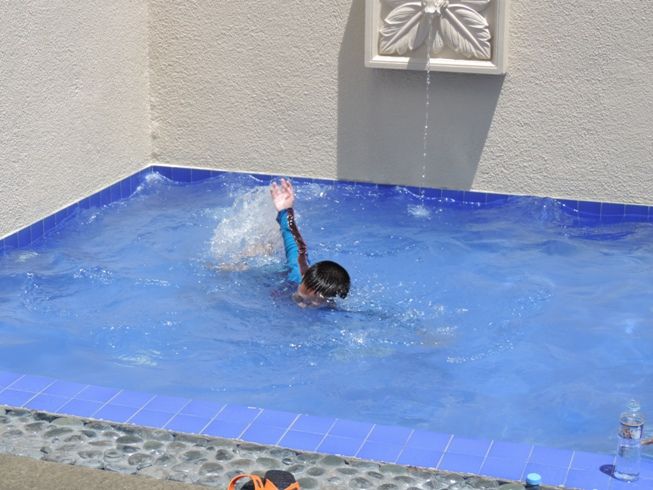 That's when Justin actually learned how to swim. Now, he's bugging me every day to take him to the condo pool because he enjoys swimming now more than ever.
Here's a list of the things we love about One Tagaytay Place:
• The place is clean and well-maintained.
• The hotel staff are courteous and friendly.
• The food at the Azalea Restaurant is delicious.
• It's just a few hours away from Ortigas.
• If you're an Emerald Card holder, you get to avail of such benefits as vouchers for complimentary roomnights in a Deluxe Room with complimentary breakfast for 2, 1-plus-1 or 2-plus-1 promo valid in all room categories, and many more.
And here's what we observed:
• The Deluxe Room is a little cramped, only 26 sqm, so there's not much space to walk around (or run around in if you have kids). If you want to feel really comfortable, I suggest you get a bigger room.
• The prices of the food at Azalea Restaurant are quite high, but the servings are generous.
• The kiddie pool is quite small. It's a good thing that Justin and another boy younger than him were the only ones in the water on our first night at One Tagaytay Place.
• From the time we arrived up to the time we're about to sleep, we've been hearing the loud voices of people singing at the nearby karaoke place. That didn't prevent us from having a good night's sleep, however, as both hubby and I are late sleepers and Justin was unmindful of the noise.
Overall, our weekend overnight getaway at One Tagaytay Place was pleasant, but one day simply wasn't enough. We plan to go back there again soon.
One Tagaytay Place Hotel Suites
445 Tagaytay-Calamba Road, Sungay West
Tagaytay City
Telephone Nos.: (+632) 584-4111, (+6346) 483-0111
Email: reservations@onetagaytayplace.com
Website: www.onetagaytayplace.com