I wasn't expecting any visitors last night since it was almost 9:00 p.m. already, but the lobby guard called our unit telling me that there were people downstairs who brought a package for me. The guard even asked me if it was my birthday, and I said no. I told him to allow our visitors to go up to our unit so I could personally receive whatever it is they're supposed to give me. And oh, what a pleasant surprise it was!
Portia and Nadine from Max's Restaurant personally delivered Max's Mother's Day gifts to me. Look at that lovely bouquet of flowers!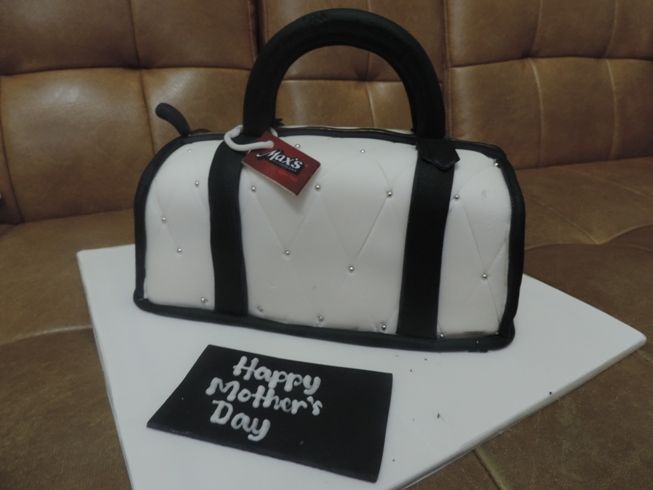 My son couldn't wait for a taste of that beautiful handbag-shaped cake from
Max's Corner Bakery
!
They also gave me a wellness gift card from the Spa worth Php1000 and Php2000 worth of gift certificates from Max's Restaurant.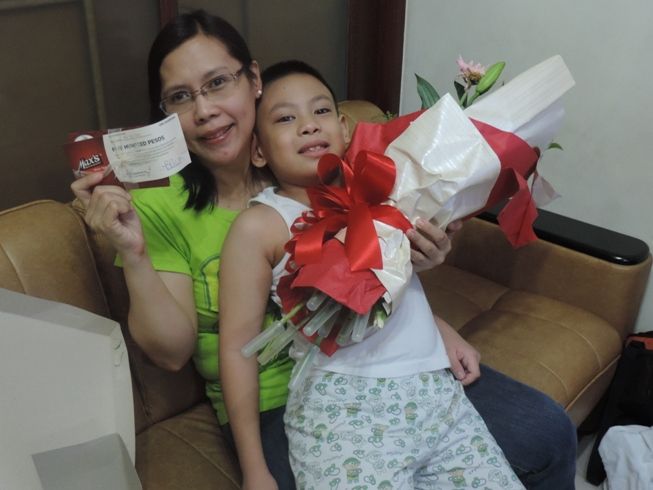 What a wonderful way to end my day! Thank you so much, Max's, for this sweet Mother's Day surprise! You made this mom so happy!