Grade 2 Family Day at LSGH was held at the St. Benilde Cafeteria and Gym last Saturday, January 18, 2014. This year's theme was "2Gether We Rock." The families of Grade 2 pupils were at the cafeteria by 11:00am for a salu-salo (get-together) and for some parlor games.
After lunch, the kids were brought to their respective classrooms for checking of attendance.
Grade 2A boys in their classroom before heading to the gym
By 1:00pm, everyone was at the gym for the Parade of Colors.
There was an intermission number by the LSGH Drumbeaters followed by a dance number by Grade 2 Class Representatives' sons, a Yoyo Exhibition and a mascot appearance.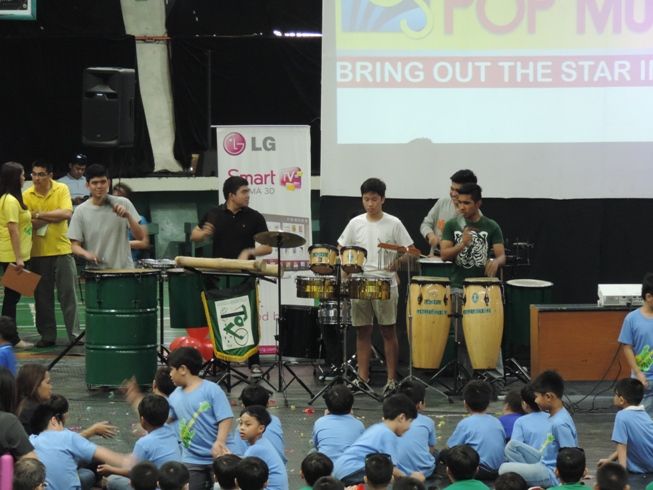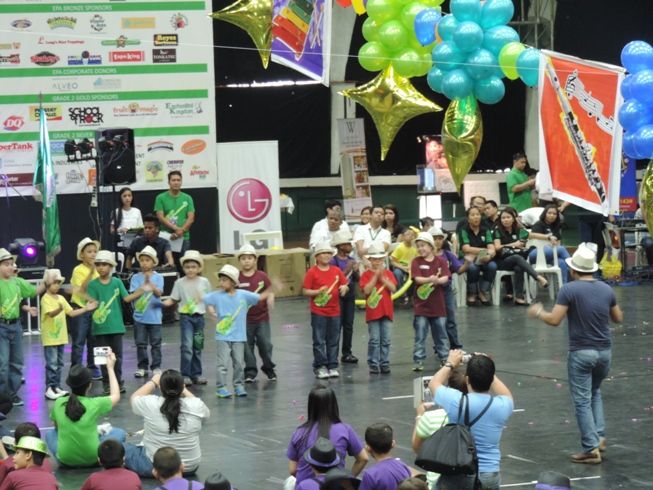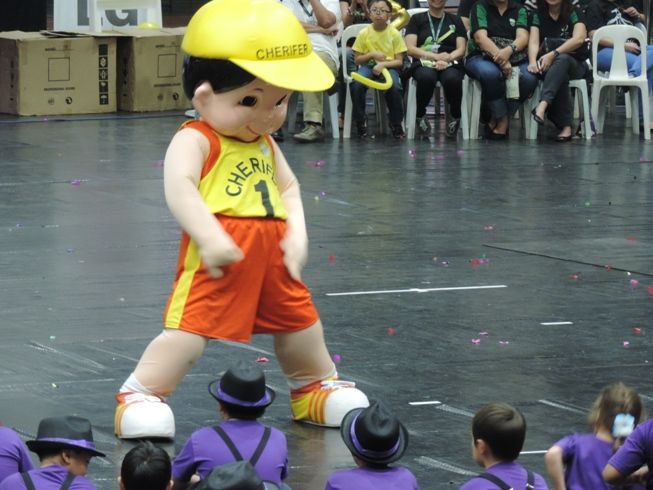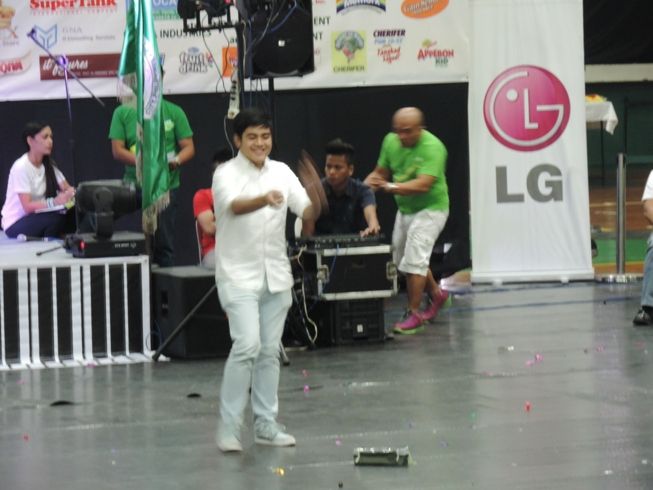 Raffle prizes were also given away during the program. The most exciting and the most awaited number, however, was the Grade 2 Pupils' Performance. They danced to the music of the Backstreet Boys, which were highly applauded by all the guests present.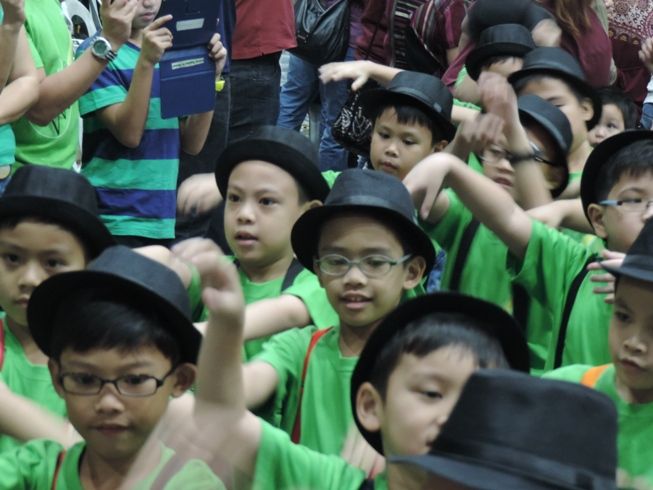 There were also games participated in by both parents and kids alike, namely Defying Gravity, Shoot That Coin and Candy Crush. Justin was excited to play the Defying Gravity game with his Dad.
Before the program was over, all Grade 2 pupils were given an LSGH gym bag full of goodies and sweets, and I was sure the kids had a grand time rummaging through the contents of their gym bags. We went home tired but happy, knowing that our son enjoyed celebrating Family Day in school.