One look at their widely popular Facebook account Team Kramer and you'll see that Cheska Garcia-Kramer exudes radiance, beauty and happiness. She is content being wife to basketball star Doug Kramer and mother to their three lovely children Kendra, Scarlett and Gavin.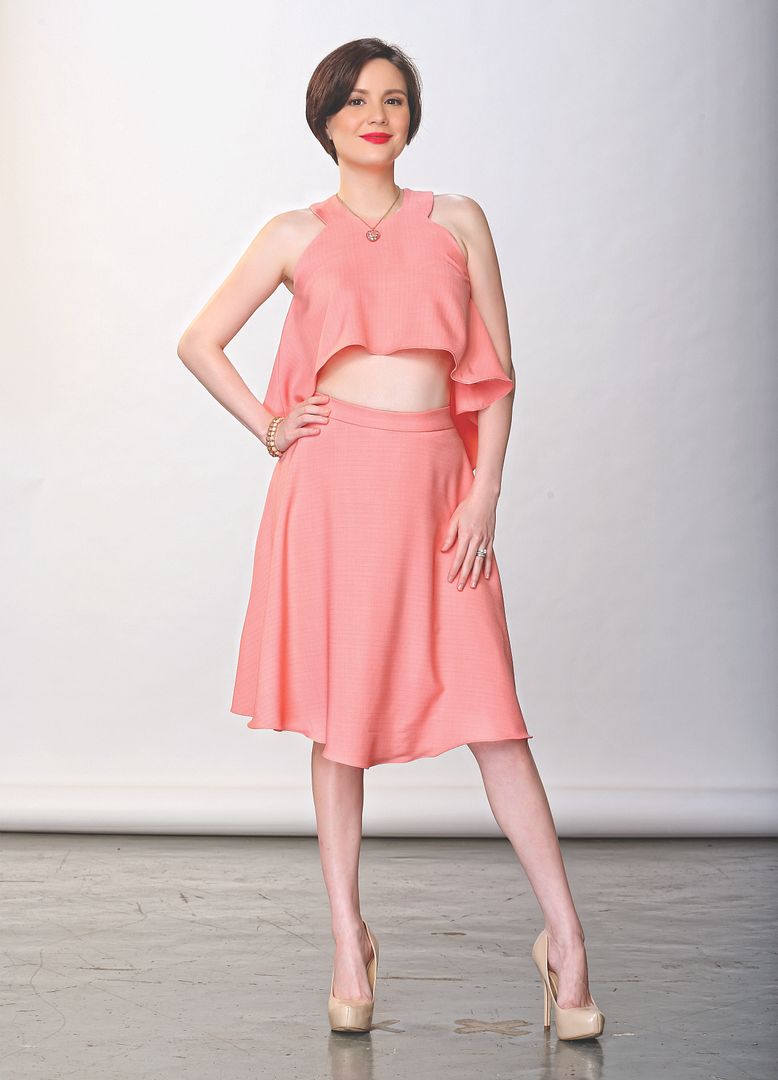 Cheska Garcia-Kramer, new brand ambassador of Contractubex
While Cheska still finds time for some guestings and endorsements, her family remains her top priority. She said, "Being a hands-on wife and mom really makes me happier." She makes sure, however, that she also takes care of herself despite her busy schedule. It's no surprise then that she's able to maintain her beauty, figure and beautiful skin despite giving birth to three children via caesarean section.
Cheska's gorgeous looks, flawless skin and wonderful family are the reasons why Merck Sharp and Dohme (MSD) chose her as the new image model of Contractubex. "Cheska Garcia-Kramer is the epitome of a woman who has moved on and never allows her busy life stop her from taking care of herself. That's why MSD is very glad and proud to have her onboard as our new brand ambassador," said Contractubex brand manager Grace Mendoza.
Cheska said, "I used other brands on my c-section scar during my first and second pregnancy but I was not happy with the results. Then I switched to Contractubex after giving birth to Gavin and I liked how my scar lightened with no nodule formation under my skin. In a span of eight months, you can hardly see my scar. Now, I have truly moved on with Contractubex."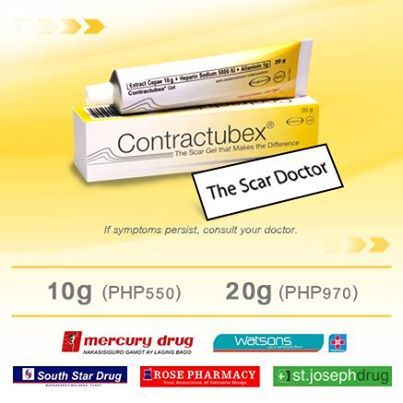 Photo courtesy of ContractubexPh
Contractubex
is the world's number one topical scar treatment that is clinically proven to help reduce the appearance of unsightly scars or marks. Recommended by doctors worldwide, Contractubex has a unique combination of three active ingredients which work their way deep into the scar to reduce scarring from within.
"Aside from my c-section scar, I also used Contractubex on Kendra's scar when she got cut. I really want my children to grow up with flawless skin so I'm happy that Contractubex can be used for children," Cheska added.
Treating scars with Contractubex is easy. Once the wound is closed, you simply need to apply the gel on the affected area three to four times a day for at least three months. Contractubex works on raised problematic scars or cosmetically disfiguring scars like keloids and hypertrophic scars.
Contractubex is exclusively distributed in the Philippines by Merck Sharp and Dohme and is available at all leading drugstores nationwide. Visit their FB page to know more about Contractubex.