A popular proverb says, "All work and no play makes Jack a dull boy." Wikipedia has a very nice interpretation of this famous adage; it says, "without time off from work, a person becomes both bored and boring." I agree! Being in the advanced class is quite stressful. So much is expected of the boys in terms of behavior and academic performance, so to lighten the load and to strike a balance between school and leisure, we make it a point to go to the mall to watch a movie, eat out or play at Timezone during weekend. Also, when our schedule permits, I allow my son to attend his classmates' birthday celebrations, like Stephen's minion-themed party last Saturday.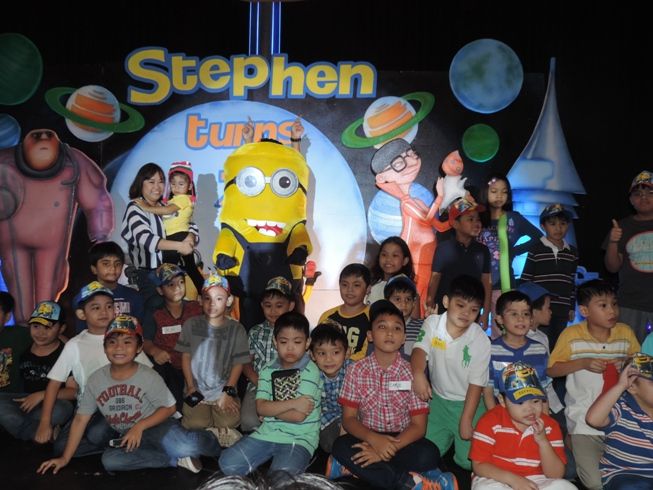 The birthday celebrant with his mom and sister, classmates and friends
Everyone had fun watching a juggling performance and participating in various parlor games. The birthday celebrant also showed his dancing prowess on stage.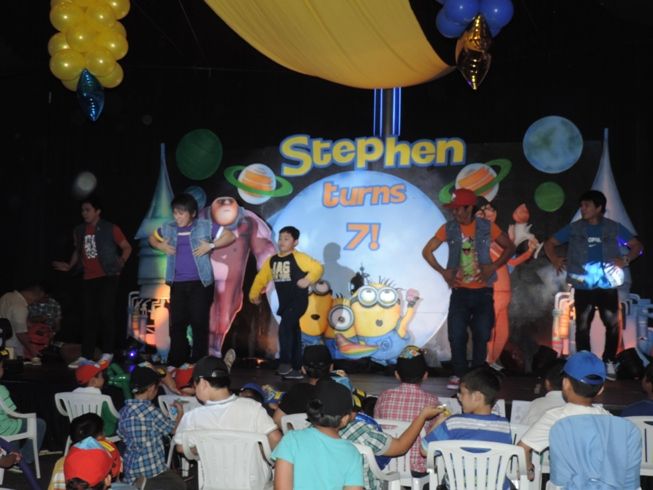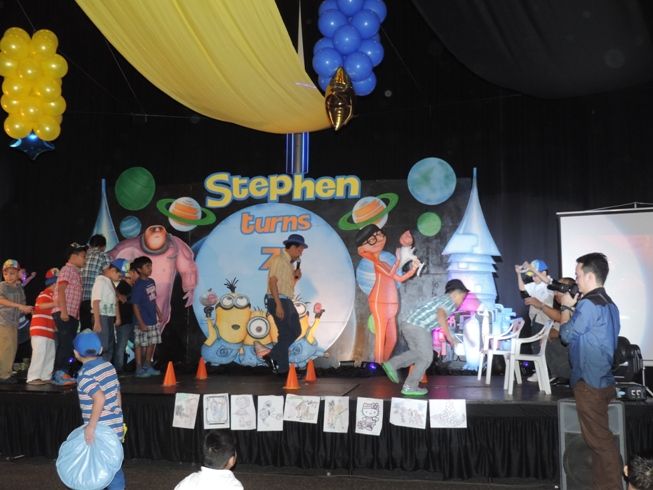 I wasn't able to take pictures of the buffet table, but the food was delicious! However, my son barely touched his dinner because he was having so much fun with his classmates.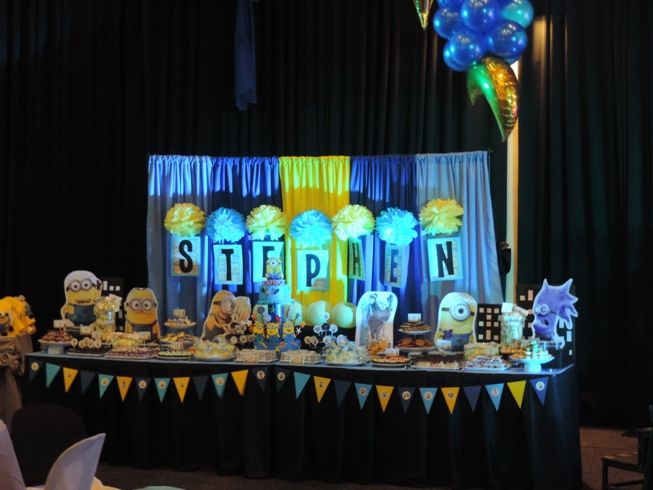 When the sweet party treats were released from the minion piñata, Justin only got a few candies, but Stephen was generous enough to share some of his goodies with my son.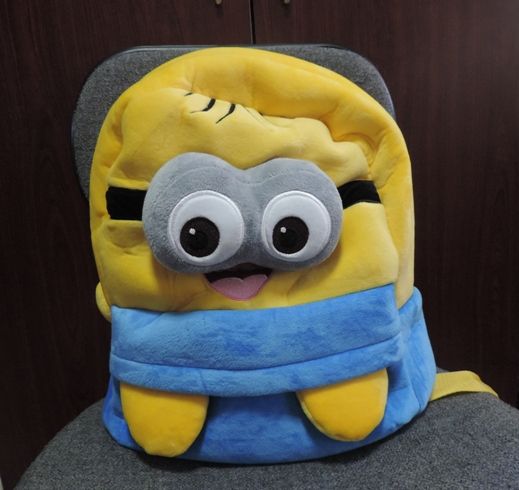 And before the boys finally went home, they each received a soft and cuddly minion backpack. Lovely, isn't it?
It was indeed an exciting birthday treat for Stephen, but what's different and noteworthy about this party was that the birthday celebrant requested the guests to just donate to
Gawad Kalinga
, instead of giving him a birthday present. Stephen hopes to build one house for the rehabilitation of the victims of super typhoon Yolanda.
May God bless you more, Stephen, and thank you, Mommy Joan and Daddy Daniel, for inviting us!