My son's classmate Stephen will be celebrating his 7th birthday next Saturday. My son showed me the invitation to Stephen's party, and I was really happy to see these words printed on the party invite:
"Stephen wishes to rehabilitate the lives of Yolanda victims by building one house through Gawad Kalinga (GK). In lieu of gifts, we hope you can support his efforts to raise funds through any monetary donation in favor of GAWAD KALINGA."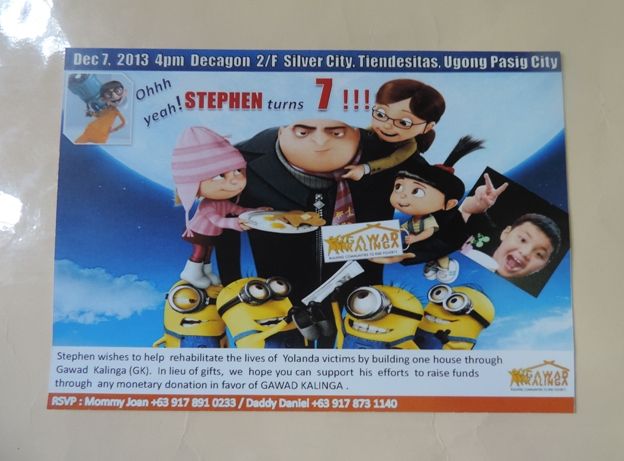 Instead of asking for gifts for their son who will be celebrating an important milestone in his life, this family is asking those who will attend Stephen's birthday party to simply donate to the cause of building homes for the victims of super typhoon Yolanda.
What generous hearts you have, Mommy Joan, Danny Daniel and Stephen! God will surely bless you more!