Yesterday was the distribution of report card for the first trimester. I thought of going to our son's school alone, but the little boy wanted to go with me so he could see (and probably play) with his classmates while I was consulting with his homeroom adviser regarding his class performance.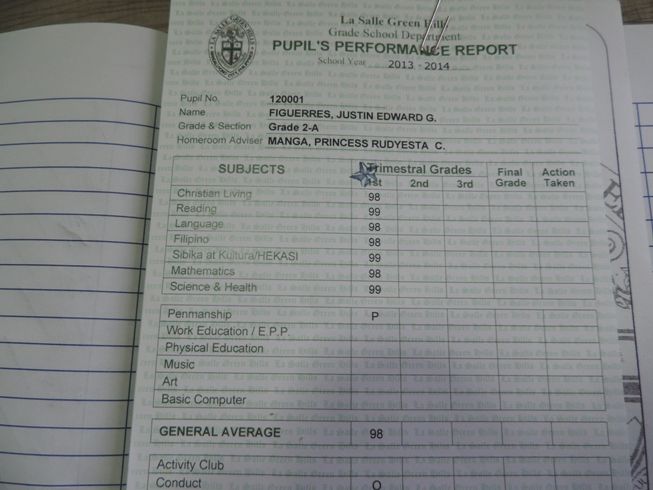 Justin was included in the First Honors list. He also received two certificates, one for Outstanding Conduct and another for Perfect Attendance.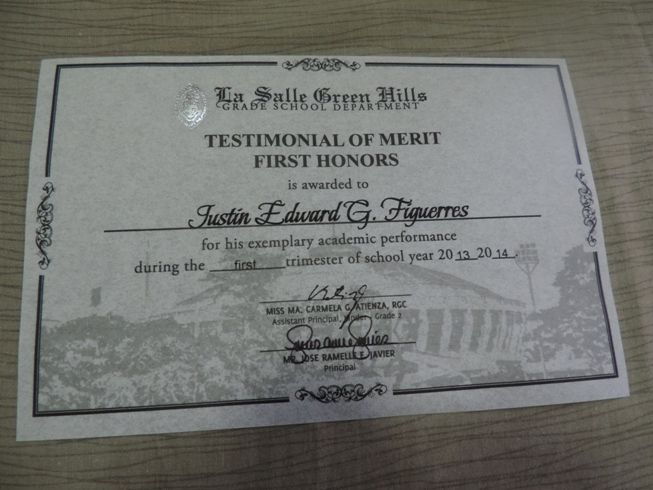 Congratulations, son! You did your best, and your hard work paid off. We're so proud of you!