When Justin began going to big school last year, I made it a point that he has regular study time at home. Because we live in a small condo unit, there are only two places we can study, in our living room and in our bedroom. More often than not, we study in the living room, but these days when I don't have a helper, I find it convenient to review Justin in our bedroom as I get to multi-task, check and respond to work emails while helping Justin with school work.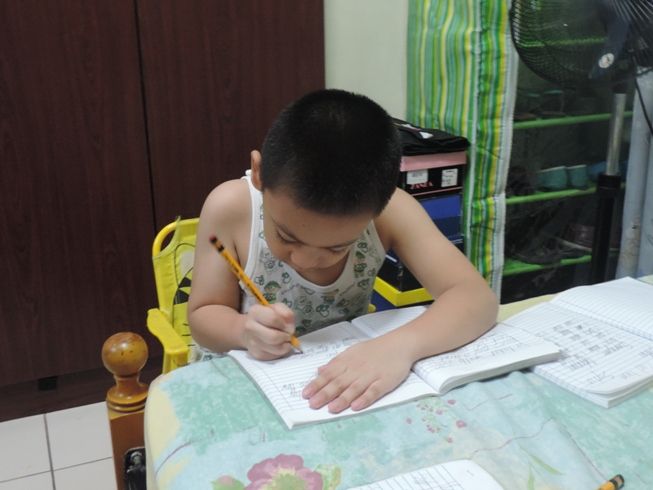 As the main purpose of this blog is to document my son's milestones, I also took the liberty of taking pictures of him while studying, something he can show to his children someday to hopefully inspire them to study diligently.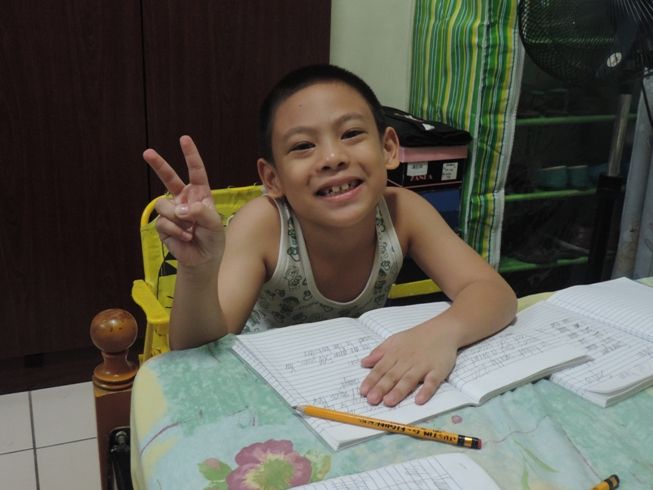 When I asked him to smile for the camera, he also willingly obliged. This was just one of those days when he's in the mood for everything. I wish there are more days like these.