While waiting for my son's dismissal from summer class last May, I was chatting with a co-parent, and our topic of discussion was adult vitamins. She told me that she's taking Vitamin C and Vitamin B complex. Curious, I searched for the benefits of Vitamin B Complex in the Internet and in the process, found one local brand of vitamins that contains both Vitamin B Complex and Vitamin E; that product was Neurogen-E. I asked two doctors if it was safe for me to take Neurogen-E, and they both said yes.
Product Information:
Each tablet of Neurogen-E contains:
• 100 IU of d-Alpha Tocopheryl Acid Succinate (Vitamin E)
• 300 mg of Thiamine Mononitrate (Vitamin B1)
• 100 mg of Pyridoxine Hydrochloride (Vitamin B6)
• 1 mg of Cyanocobalamin (Vitamin B12)
What the Components of Neurogen-E Can Do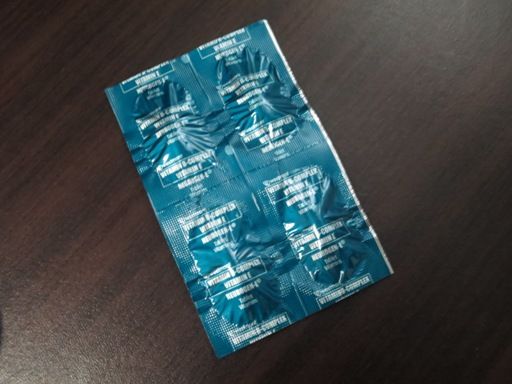 Neurogen-E has Vitamin E, an antioxidant that helps prevent cardiovascular diseases, reduce the risk of certain cancers, boost the immune system and make the skin healthy and young-looking. The Vitamin B1 (thiamine) in Neurogen-E can help improve mood and brain function. It can help the body digest food properly, too, as well as treat certain types of diseases. Likewise, Neurogen-E has Vitamin B6 that helps relieve PMS symptoms, alleviate pregnancy-related nausea and protect against heart disease. Finally, the Vitamin B12 (cobalamin) in Neurogen-E helps maintain a healthy digestive system, curb unhealthy cholesterol levels, lower the risk of certain types of cancer and reduce depression/stress/fatigue.
My Neurogen-E Experience
Prior to taking Neurogen-E, I was sluggish and stressed, but after more than a month of taking it, I feel I now have more energy all day. I wake up at 4:30 in the morning to prepare my son for school, work from 7:00am to 3:00pm and help my son with his school work from 4:00pm onwards. There used to be a discomfort in the index finger of my right hand, too, but the (nerve) pain disappeared after continuous use of Neurogen-E. Finally, my skin doesn't feel dry like it used to, and I'm not even using a moisturizer.
What I Like about Neurogen-E
• It's affordable. Each tablet costs less than Php10.00
• It's 2-in-1. It has both Vitamin B Complex and Vitamin E.
• It helps fight nerve aging, something that people over the age of 40, like me, needs.
What I Don't Like about Neurogen-E
• None.
Now, one lucky reader will be able to experience the health benefits of Neurogen-E, too, because Pensive Thoughts in cooperation with Unilab will be giving away Php1,500 worth of adult vitamins including Neurogen-E.
Giveaway Mechanics:
Open only to Philippine residents, this giveaway starts today and ends on August 4, 2013, 12:00 a.m., Eastern Time. All entries will be verified. The winner will be notified via email after the giveaway has ended. If the winner has not contacted us within 48 hours, a new winner will be drawn. Unilab will take care of delivering the prizes to the winner.
Good luck!
a Rafflecopter giveaway