I'm a work-at-home mom (WAHM), but being a WAHM doesn't mean I'm just inside the house 7 days a week, 24 hours a day. Every once in a while, I leave the comforts of home to do other things, like running personal errands, going to a doctor's appointment, attending blog events, and strolling in the mall with hubby and son. When I leave the house to do these things, I always make sure I have a pouch inside my bag that houses my simple beauty and health essentials (face powder, lip balm/lipstick, breath spray/mints, and pH Care Feminine Wipes Cool Wind). The face powder and the lip balm/lipstick make me look presentable, the breath spray/mints freshen my mouth after eating out, while the pH Care Feminine Wipes Cool Wind make me feel clean and comfortable the whole day. These things help boost my self-confidence, which is why I don't leave the house without them.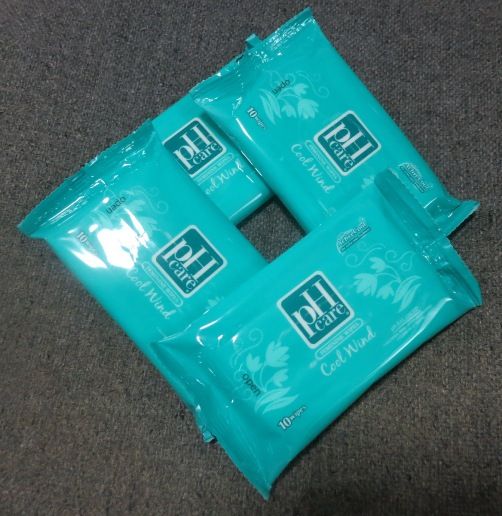 Here are the things I like about
pH Care Feminine Wipes Cool Wind
:
• It's pH-balanced.
• It's alcohol-free.
• It's hypoallergenic.
• It's clinically tested.
• It has ActiveCool for extra cool freshness.
• It gently cleanses your intimate area.
• It's mildly scented to keep you feeling fresh and clean.
• It's perfectly safe to use every day.
• It's convenient to use when you're on the go.
Do you use pH Care Feminine Wipes, too? Which variant do you prefer, and what do you like most about this product?