Microsoft Philippines partners with McDonald's Philippines to enable kids to use technology to express their love and gratitude to their moms this Mother's Day by launching a promo called 'Paint and Celebrate'. The event was held today at McDonald's Greenbelt 1 Store.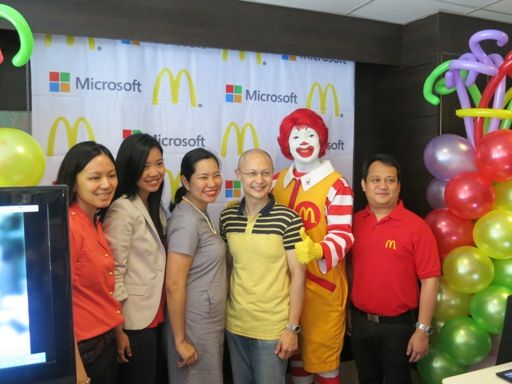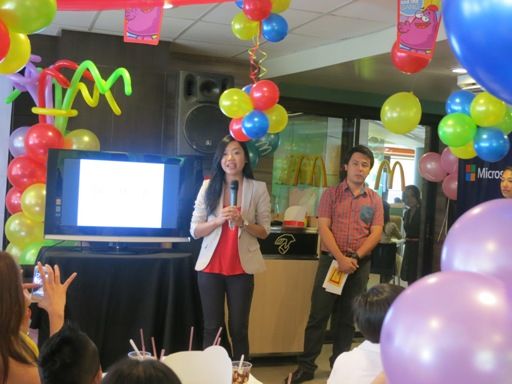 According to
Mae Rivera Moreno
, Windows Business Lead of Microsoft Philippines, "The touch devices and apps we use and access nowadays can be a tool for parents and their kids to learn more, bond, and share fun moments together. We are delighted that McDonald's is a partner in making Mother's Day celebration more special by bringing out the creativity of our kids through Windows 8."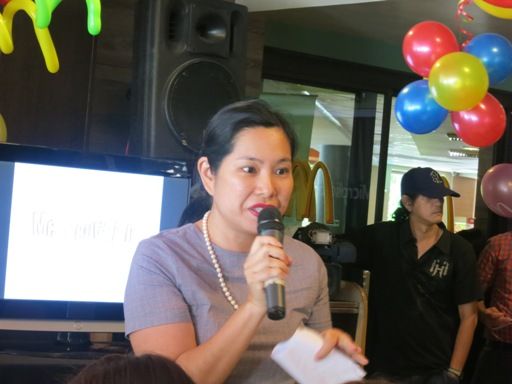 "With our partnership with Microsoft Philippines, we are giving families more reasons to celebrate at McDonald's. We are very happy to offer our bright and creative kiddie customers a fantastic new experience in our stores," said
Rommel Ong
, McDonald's Philippines Marketing Director.
'Paint and Celebrate'
'Paint and Celebrate' allows kids to access the Windows 8 app called "Fresh Paint" that will help them create cute greeting cards for their moms. Below are some of the masterpieces of the kids who tried Fresh Paint.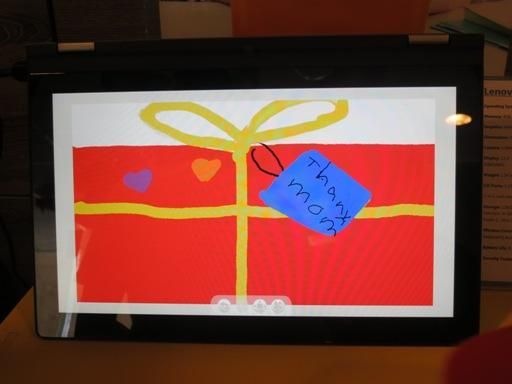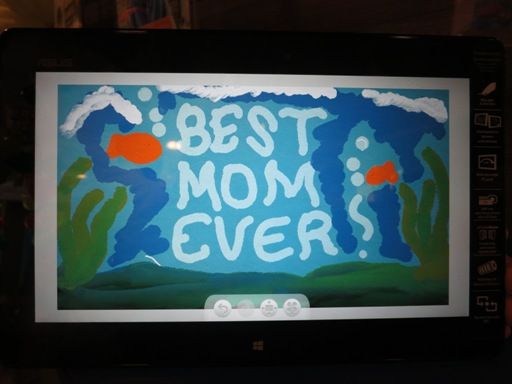 'Paint and Celebrate'
also gives children the opportunity to enjoy and bond through an exciting
McCelebration
party.
How to Join 'Paint and Celebrate' Promo
Joining the 'Paint and Celebrate' promo is easy. Parents and kids can simply visit selected McDonald's stores in Metro Manila all weekends of May from 10:00 AM to 5:00 PM and avail of any value meal and a Happy Meal. Kids will then be given a coupon with instructions to go to the Windows 8 station to create their masterpieces. By the end of May, 60 winners will each take home a McCelebration party worth Php5,000, and for the grand draw, one lucky kid will win a brand new Acer Windows 8 device. All winners will be determined through an electronic raffle. The artworks of all the winners will be posted as well in the Facebook pages of Microsoft Philippines and McDonald's Philippines.
Advantages of Windows 8
Parents will surely like Windows 8 because it has integrated Family Safety features which allow parents to keep track of when and how their children use their Windows devices and to set limits on which websites, apps, and games the kids are allowed to use. Parents will also get an activity report from Family Safety that summarizes how much time the child spent on the PC, the websites they visited and the games or apps they used.
Learn more about the
'Paint and Celebrate'
promo and list of participating stores by visiting Windows and McDonald's Facebook pages at
www.facebook.com/windows
and
www.facebook.com/McDo.ph
.