Sunday, April 28, was our last day at Paradise Island Park and Beach Resort (Paradise Island). Before heading to the beach area, we visited the Children's Playground and Park and the Aviary.
Children's Playground and Park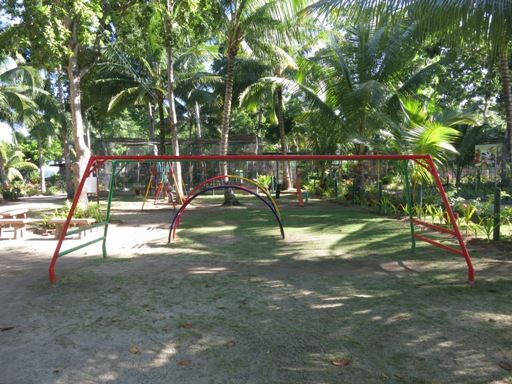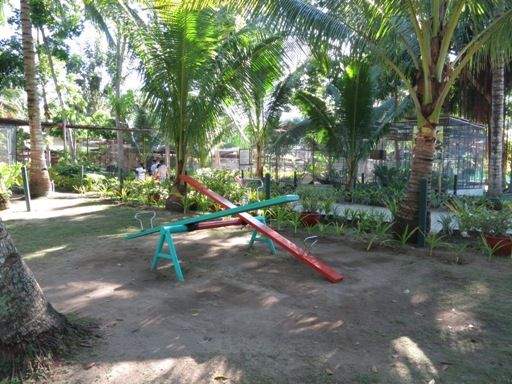 There were monkey bars, slide, swing and see-saw. Our son tried the slide but realized that it was too small for him, so he just spent some time in the swing instead.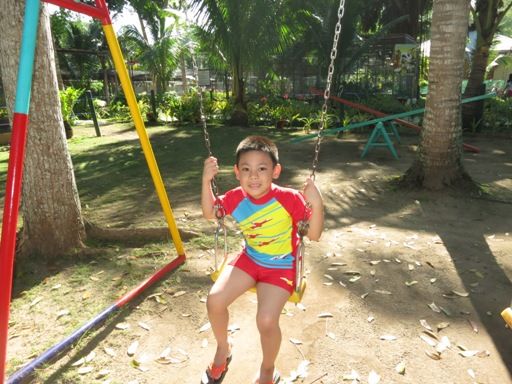 Aviary
The Aviary is located next to the park. It has a large collection of pigeons, parrots, lovebirds, doves and hornbills, among others.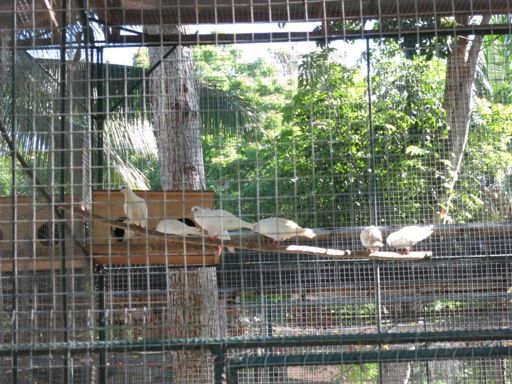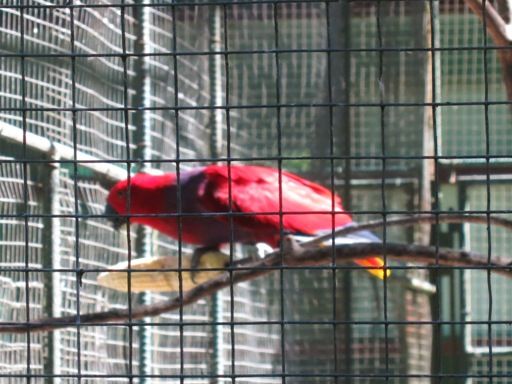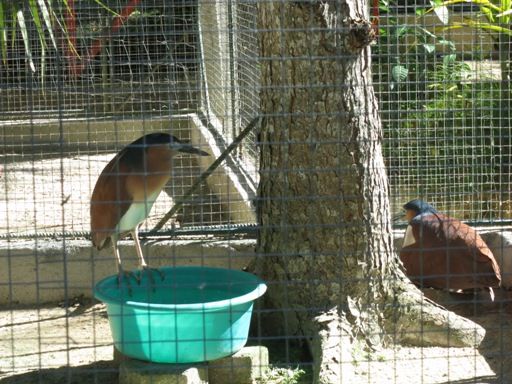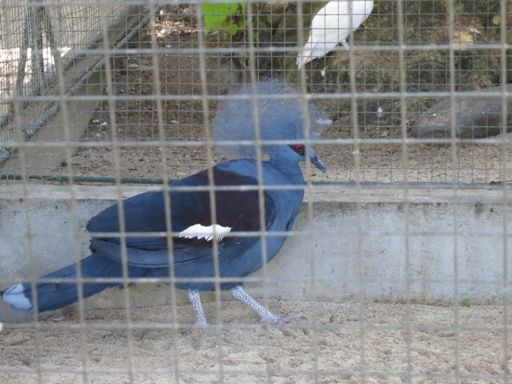 We also saw an Indian python and Philippine deer.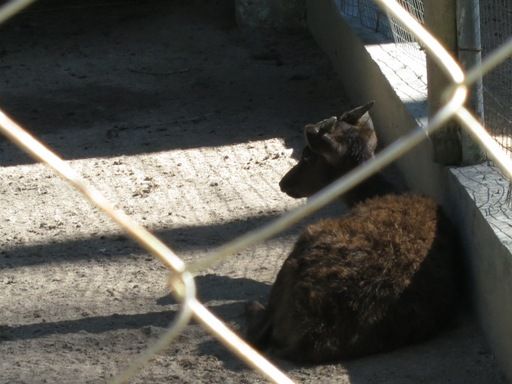 Other Things to See at Paradise Island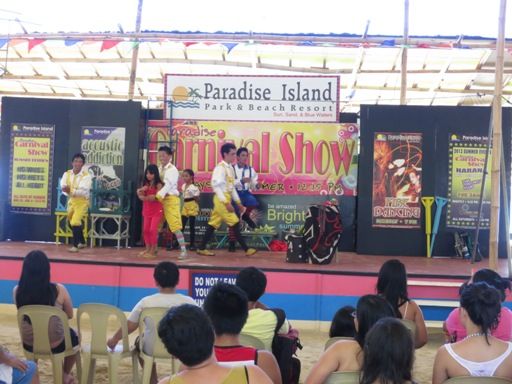 Clockwise: Pavilion, giant chessboard, Carnival Show, billiard and ping-pong tables
The Pavilion is one of Paradise Island's function areas which can be used for conferences and exhibits. It has a built-in stage and cat seat up to 450persons. Guests who will use the pavilion are also provided meeting essentials, such as a registration area, public address system (complete with
new shure sm58 microphone
, stand and rostrum), and overhead projector, among many others. The Carnival Show, on the other hand, is one of their daily attractions, together with the Bossa Nova sessions and Harana, which happens daily from 10:30am to 2:00pm.
Power Paddler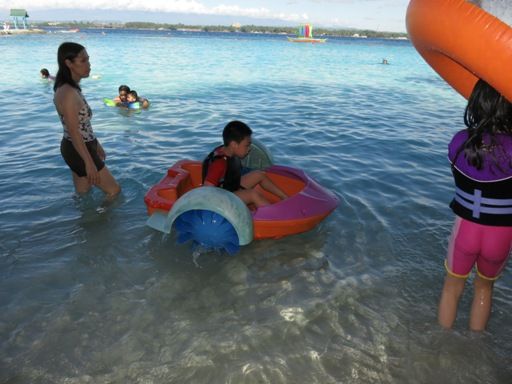 Justin wouldn't leave Paradise Island without trying the Power Paddler that his newfound friend Coby used the previous day. He was supposed to ride it for 30 minutes, but he only used it for a few minutes because he wanted to play some more in the water.
Breakfast Time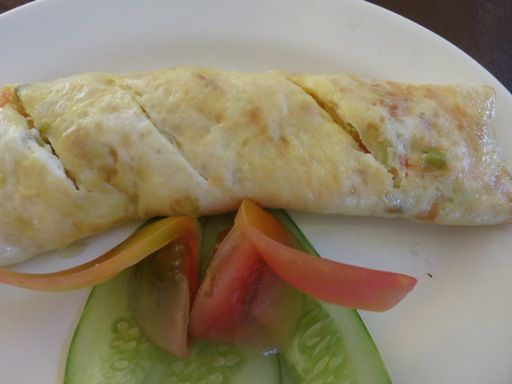 Clockwise: Beef Tapa, Omelet w/ Tomato & Onion, Hungarian Sausage
We needed power breakfasts to fuel our day, so hubby ordered fried rice with Beef Tapa, Omelet w/ Tomato & Onion and Hungarian Sausage. We liked everything, but the Hungarian Sausage was a bit spicy for our little boy.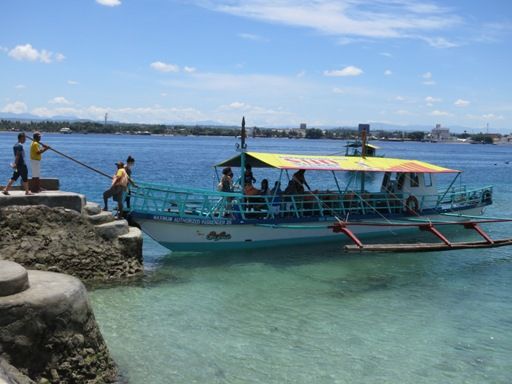 And then it was time to pack our stuff and leave Paradise Island. We really enjoyed our stay at Paradise Island for these reasons: cleanliness of the entire resort, clear blue water and soft white sand, delicious food, and courteous and accommodating staff.