Our second day at Paradise Island Park and Beach Resort (Paradise Island) was spent mostly on the beach. Paradise Island's blue water and white sands were simply irresistible! Their maintenance personnel also made sure the white sand beach and its surroundings were clean; they picked up dry leaves and rubbish from the water and the shore frequently. Some parents even allowed their kids to wade in the water on their own because there were lifeguards manning the area. Because the resort's management prioritizes their guests well-being, carrying a pepper spray gun was farthest from my mind because we really felt safe there.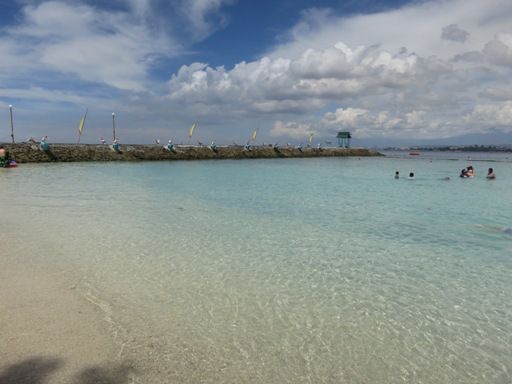 From 8am to 2pm, all we did was swim, eat and lounge in the beach area.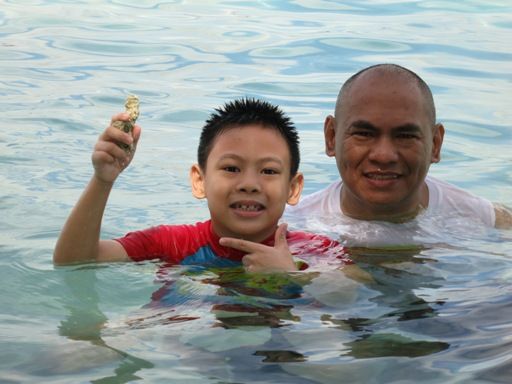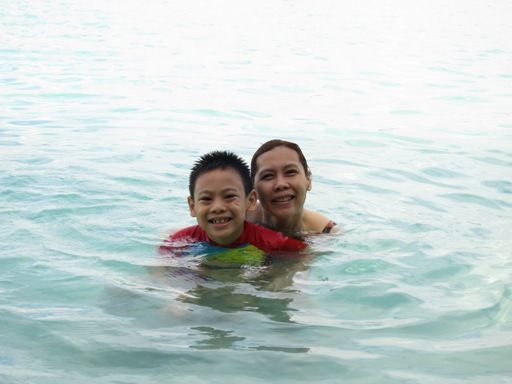 The little boy had fun playing in the sand, making his own water dams.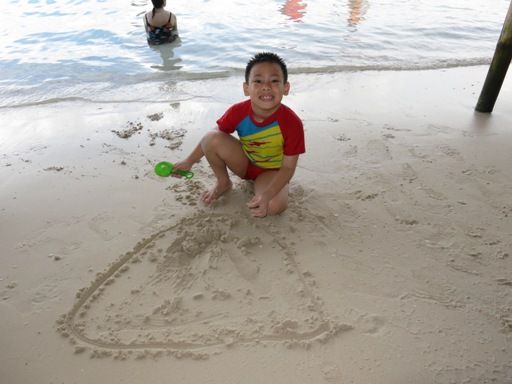 In-between snacks, what could be better than that? We ordered Pancit Palabok which is good for sharing and Fresh Buko Juice.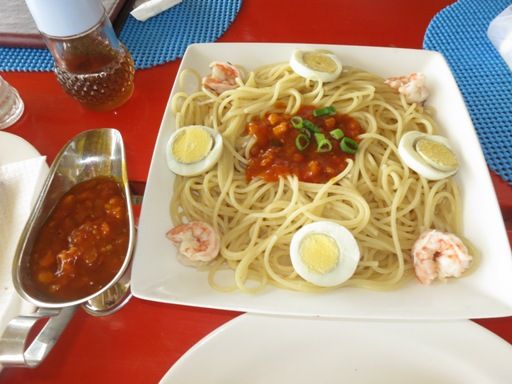 Pancit Palabok and Fresh Buko Juice
Justin also found a new friend, Coby. They were inseparable, and Justin felt sad when it was time to say goodbye to his newfound pal.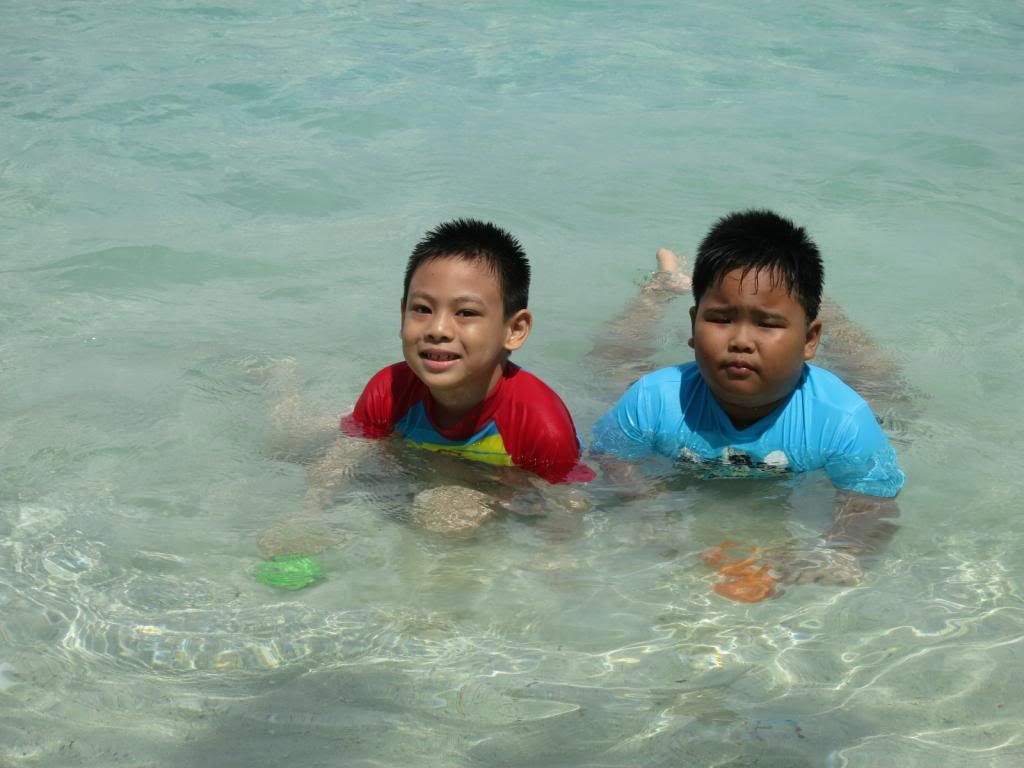 Justin and his newfound friend Coby
Time passed by so quickly, and before we knew it, it was already lunch time! We ordered Beef Kaldereta and Grilled Bangus w/ Tomato & Onion, plus Guyabano Shake.
Beef Kaldereta and Grilled Bangus w/Tomato & Onion
After a hearty, satisfying lunch, the little boy played in the sand again and found a tiny hermit crab he named Krabby.
We left the beach at 2pm, took a shower and napped. When we woke up, we ordered room-service dinner which consisted of Paradise Golden Harvest, Spaghetti Filipino Style again for the little boy and desserts.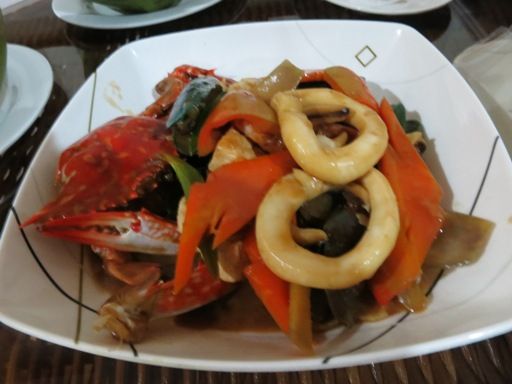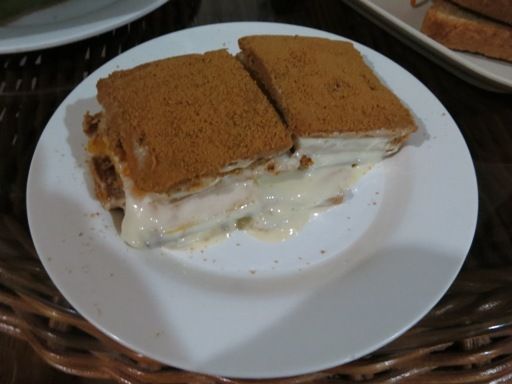 Paradise Golden Harvest and Mango Float
I skipped dessert, but father and son enjoyed the Mango Float and chocolate ice cream.
Overall, Day 2 at Paradise Island was a relaxing and "fattening" day! Lol!