Our Cebu Pacific Air flight from Manila to Davao last Friday took a little more than 1.5 hours. From Davao International Airport, we headed straight to the boat terminal for a 10-minute ride (Php15.00 per person) to reach Paradise Island Park and Beach Resort (Paradise Island).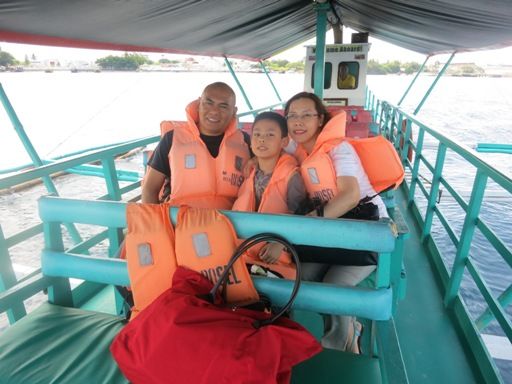 We were warmly welcomed by the Paradise Island staff; they placed leis around our necks and offered us welcome drinks with matching cold towels.
While waiting for our key to our room, the little boy busied himself in the sand.
Souvenir Shop
Paradise Island has its own Souvenir Shop which is located across the resort's restaurant. Aside from souvenir items, they also sell beach things to accommodate the needs of the guests, such as floaters, swimsuits and sun block lotion, among others. I wish they had
Serengeti sunglasses
, too.
Ice Cream Kiosk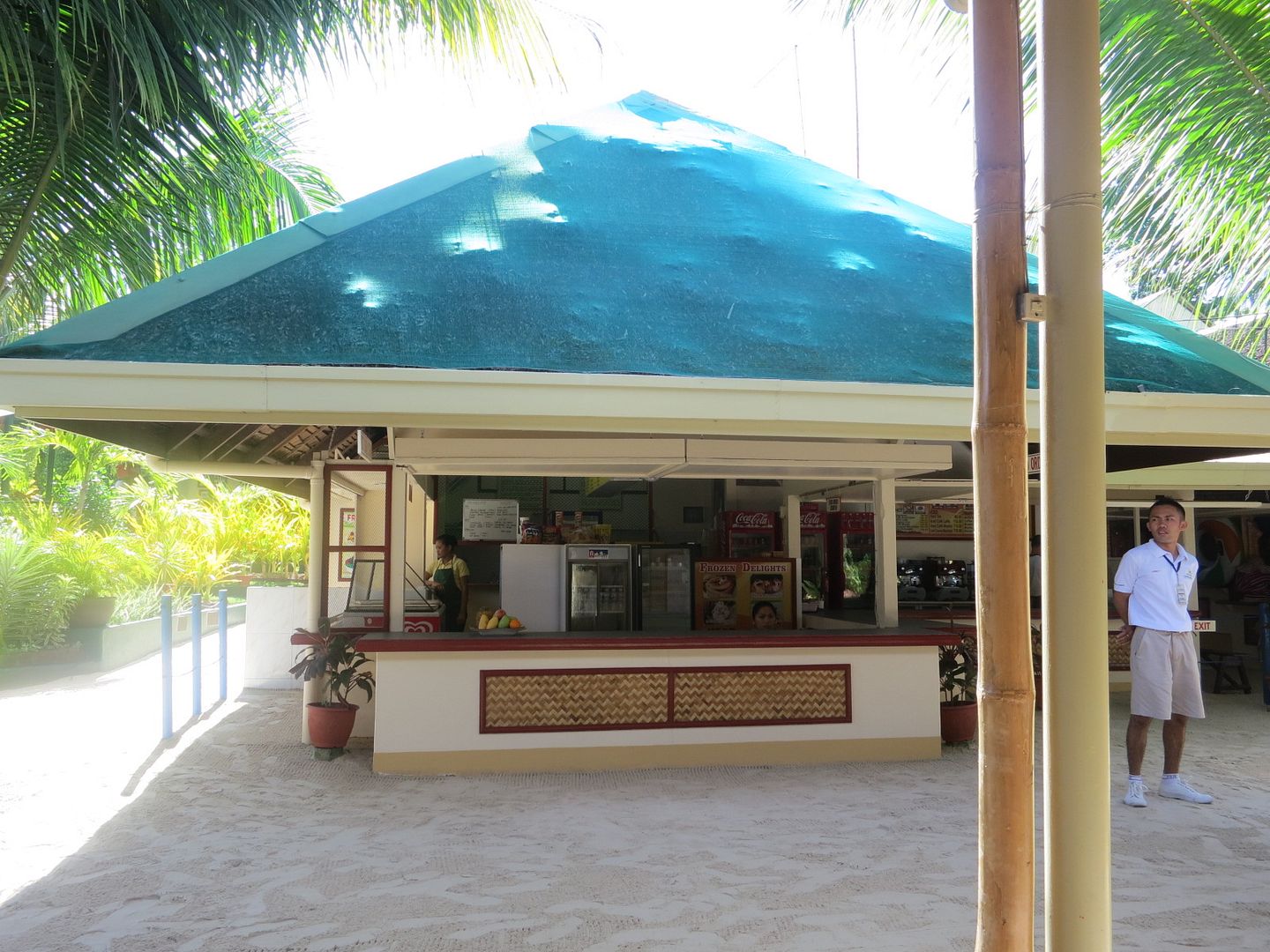 Ice cream and refreshing drinks are available at the Ice Cream Kiosk located beside the Souvenir Shop.
Foot Wash
Guests can get beach sand off their feet and slippers in the Foot Wash area strategically located near the rooms.
Our Premier Room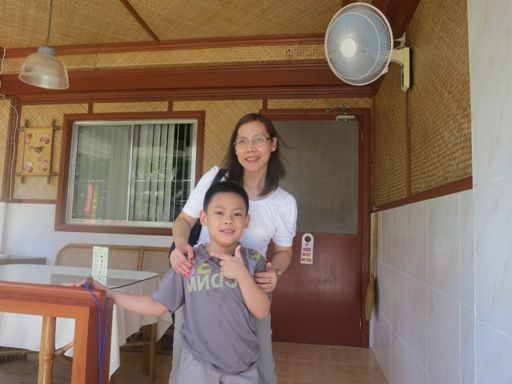 We stayed in a Premier Room (Php3,900/day) which is good for only two persons, but because there were three of us (2 adults and 1 kid), we were charged an additional Php350/day for our 6-year-old son.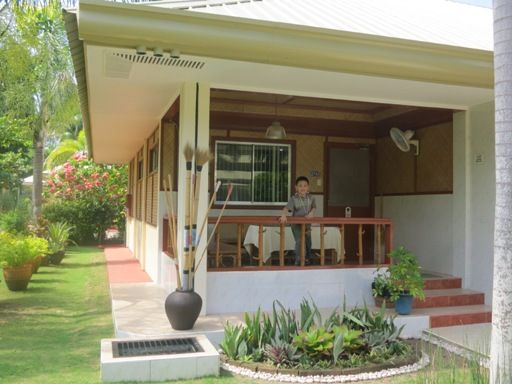 Like all rooms at Paradise Island, our room has a private veranda overlooking a lovely and well-manicured fenced lawn. The Premier Room is fully air-conditioned, has a private toilet with hot and cold bath, hair dryer, cable TV, intercom facility, safety deposit box, complimentary newspaper, complimentary use of slippers, complimentary use of the ping-pong or billiard table for 30 minutes, complimentary entrance to the aviary, complimentary use of the children's playground and unlimited access to the beach and lounging area at the beach.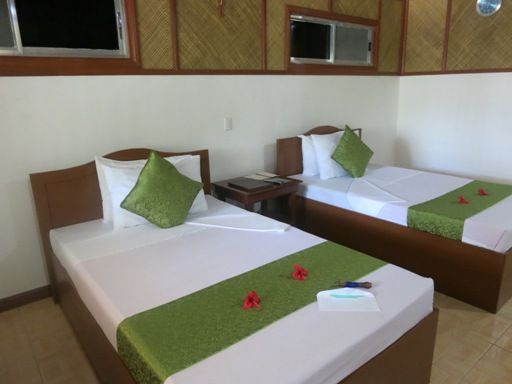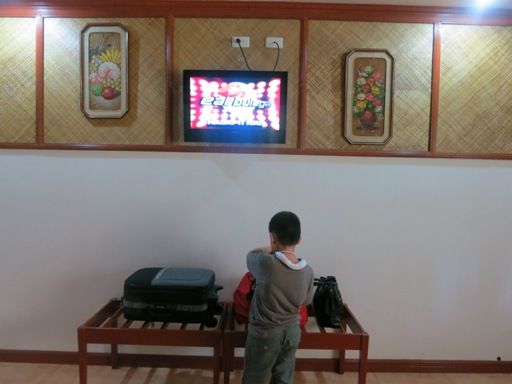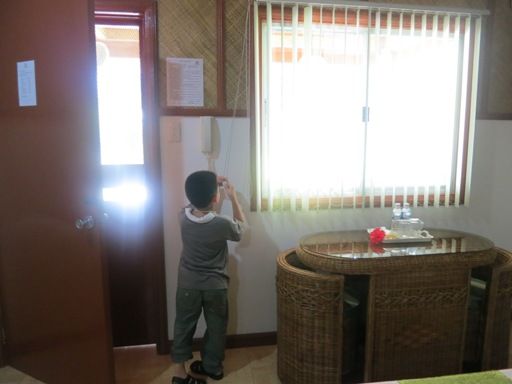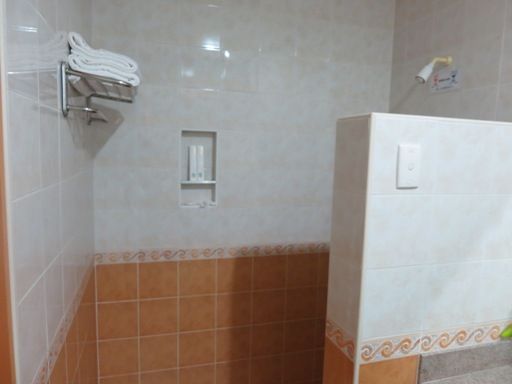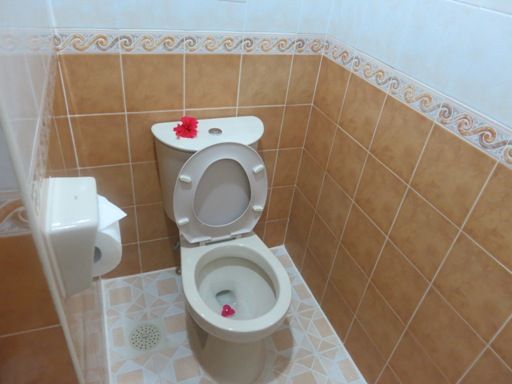 I fixed our things while father and son watched TV and then we proceeded to Paradise Island's restaurant to have our very late lunch.
Paradise Island Restaurant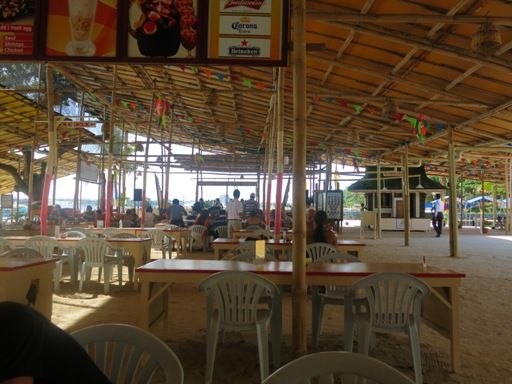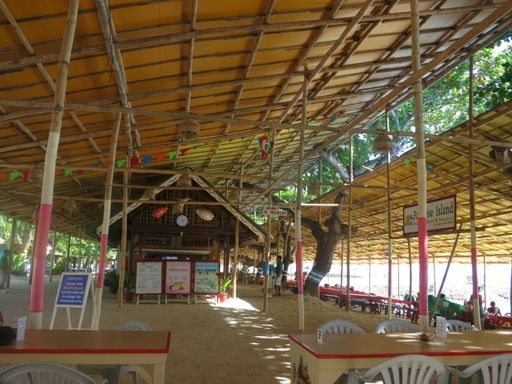 Initially, hubby ordered only the Bird's Nest Soup and Seafood Basket with our drinks, but he was intrigued by the Pancit Canton Negra, so he ordered this, too.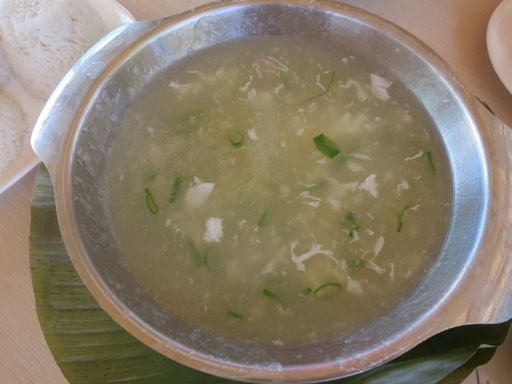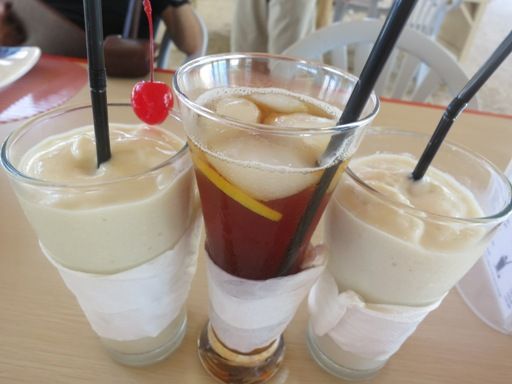 Clockwise: Bird's Nest Soup, Pancit Canton Negra, Guyabano Shake/Iced Tea/Durian Shake, Seafood Basket
The Pancit Canton Negra was a standout. It was oozing with flavor! Hubby and I enjoyed it. The little boy, however, couldn't be convinced to eat it. We also liked their Guyabano Shake. It was sweetened just right, and it was oh so refreshing!
Swimming Time
After a hearty lunch, we went back to our room to rest a little. It was past 5pm when we decided to don our swim wear and take a dip in the sea.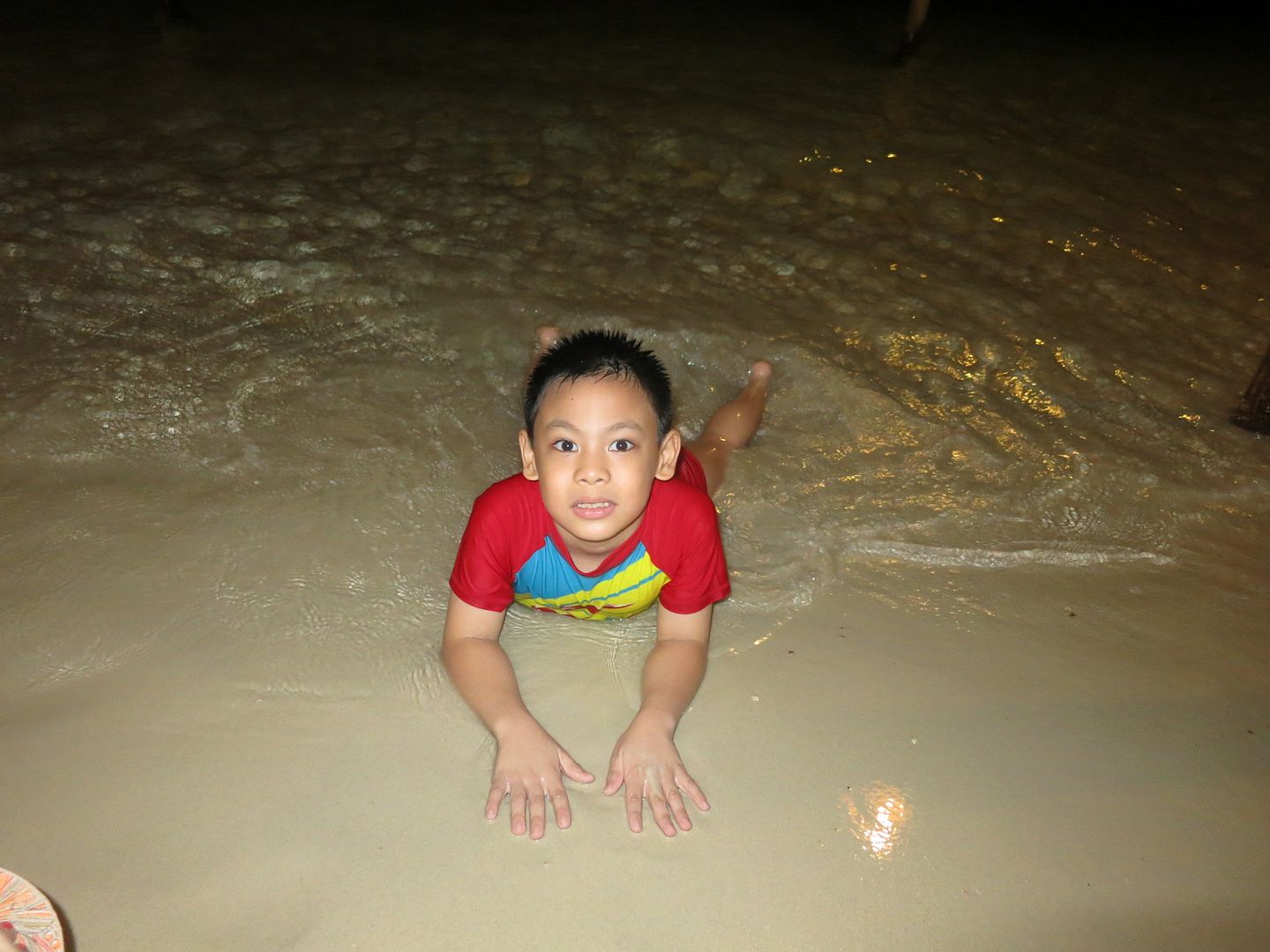 It was high tide when we went swimming which is why the water reached the beach's lounging area. We only spent more than an hour swimming on our first day at Paradise Island because it was already getting dark.
Dinner Time
A band serenaded the guests while they're having dinner.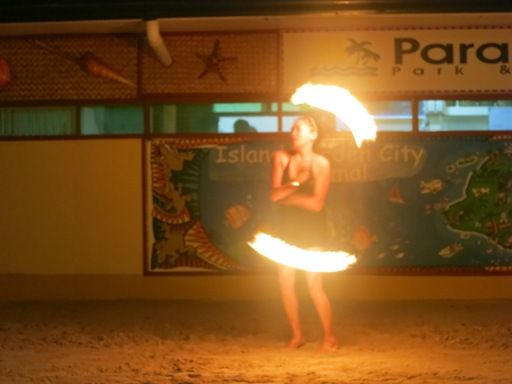 Guests were also treated to a Fire Dance. This actually reminded me of our
Boracay trip
in 2010.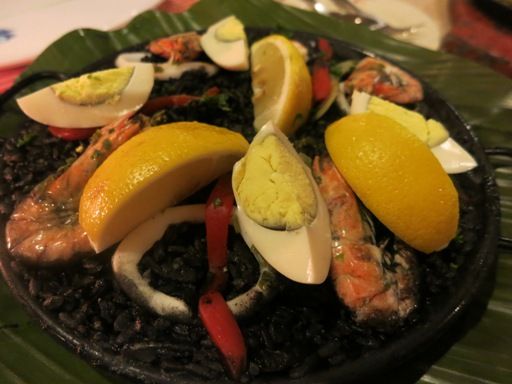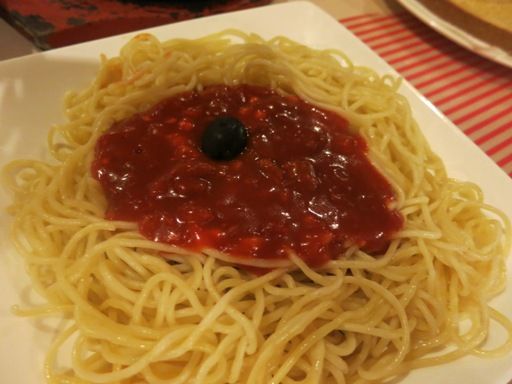 Clockwise: Paella Negra de Mariscos, Pork Sisig, Spaghetti Filipino Style
I guess you can say that we've never had enough of the squid ink because we ordered another "black" dish for dinner; this paella was delicious, too! It's already a complete meal because it has rice, fish, shrimps, squid and vegetables. The little boy enjoyed his spaghetti, too, and if you noticed, the serving was huge!
And that's how our first day at Paradise Island went.
Paradise Island Park and Beach Resort
Samal Island, Davao
For inquiries: 0920 9546780
Email: paradiseislanddavao@gmail.com
Website: www.paradiseislanddavao.com