I always worry about my son's health. I don't want him getting sick. When he was still a baby, he would easily catch colds, cough and fever which resulted in our frequent visits to his pediatrician. To make him stronger and healthier, I give him vitamins every day. Years of using Ceelin Plus has strengthened his immune system, and as a proof of that, he was never absent from his Kinder 2 class from June 2012 to March 2013.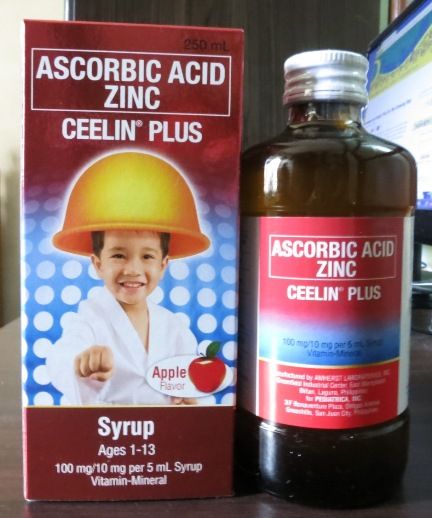 Ceelin Plus is an apple-flavored syrup with 100mg of Vitamin C and 10 mg of Zinc. Together, Vitamin C and Zinc boosts immunity and prevents stunting.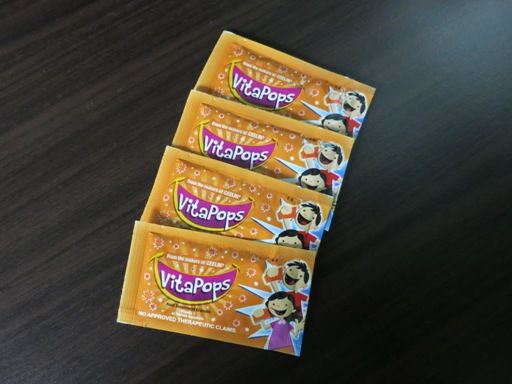 Late last year, we were given free samples of
VitaPops
, the first and only pop-rocks Vitamin C in the Philippines. It fizzles and pops inside the mouth, which is why my 6-year-old son likes it very much. VitaPops comes in a single-dose sachet, which makes it convenient to bring, and because it is, this is what we now bring with us when we travel. One sachet of VitaPops has 50 mg of Vitamin C which is equivalent to 5 glasses of milk or 28 pieces of calamansi or 1.5 glasses of freshly squeezed orange. It also has low sugar content, plus it can be taken on an empty stomach because it's formulated with Sodium Ascorbate.
Suffice it to say that Ceelin Plus and VitaPops are my son's immunity boosters. He has gotten stronger and healthier because I alternately give him these two vitamins. Your kids will also have a chance to try these immunity boosters because Pensive Thoughts, in partnership with Unilab, will be giving away Php1,500 worth of Ceelin Plus and VitaPops products to one lucky winner. Open only to Philippine residents, this giveaway starts today and ends on May 14, 2013. All entries will be verified. The winner will be notified via email after the giveaway has ended. If the winner has not contacted us within 48 hours, a new winner will be drawn. Unilab will take care of delivering the prizes to the winner.
a Rafflecopter giveaway