One of the things we really enjoyed doing in Baguio when we went there two weeks ago was to pick fresh strawberries from the Strawberry Farm in La Trinidad, Benguet. It was our 6-year-old son's first time in Baguio and his first time to set foot inside a strawberry field and harvest his first basket of fresh strawberries. It was quite an experience!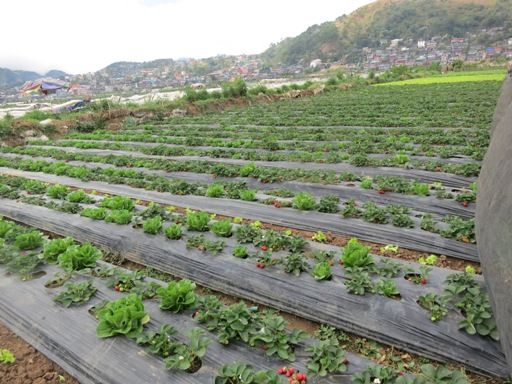 First, we had to write our names in the logbook and then we were ushered inside the farm to a place where we would pick our strawberries. We were also given two small baskets (one for me and one for my son) for our harvests; each basket of strawberries that we're going to pick would cost Php350.00 per kilo. The farm caretaker also taught us how to properly pick strawberries. He said we should gently pull down the strawberries off the vine so the fruit remains intact.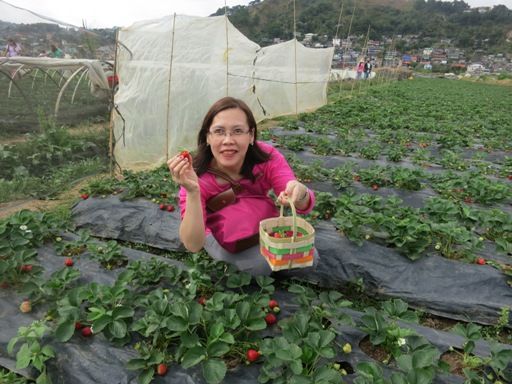 It didn't take me long to fill my basket with red and succulent strawberries, but my son took forever to fill his small basket. That's because he was carefully choosing which strawberries to gather and put in his basket. That gave me some time to talk to the daughter of the owner of the strawberry patches we were getting strawberries from.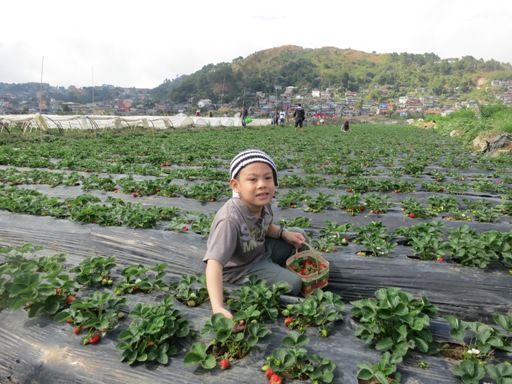 She said that the Strawberry Farm was being managed by the Benguet State University (BSU). Different farmers own several patches of strawberries in the farm, but they have to pay BSU a certain amount each year. Once this amount is paid, whatever extras the farmers get from their strawberry patches are theirs.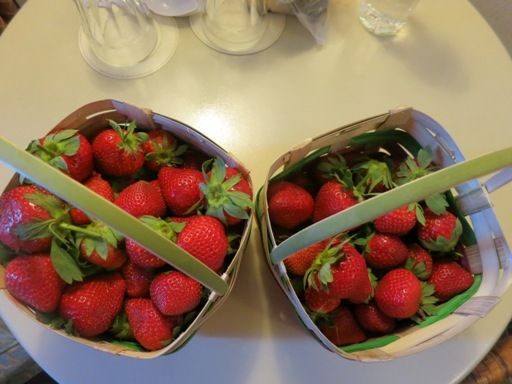 After more than an hour of strawberry picking, we were finally able to convince our son to have his basket weighed. We paid Php680.00 for our two baskets of freshly picked strawberries. It would have been nice to make a smoothie out of these fresh strawberries. My son would have surely enjoyed pouring this refreshing strawberry drink in
acrylic cups with straws
.