We're using Celeteque Facial Wash for several years now. I've discovered it while doing my grocery shopping one weekend. I found it in an aisle side by side with its direct competitor which is priced a bit higher. I compared the two products and realized that both offer the same results, but Celeteque is more affordable, so that's what I put in my grocery cart. For us moms, little savings go a long way.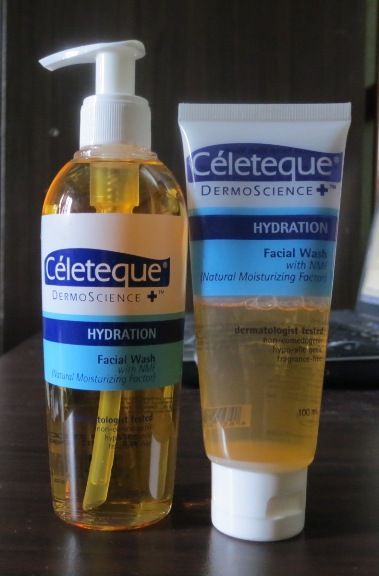 What I like about Celeteque Facial Wash is it has NMF (Natural Moisturizing Factor), which keeps skin hydrated. It cleans without drying the skin. It's also non-comedogenic, hypoallergenic, and fragrance-free, so I am sure that it's safe on the skin.
Now, I didn't know that my husband has also been using Celeteque Facial Wash. I only learned about it when he asked me where the Celeteque Facial Wash tube was one morning while he was taking a shower. For the record, my husband is not a vain guy. He never applies anything on his skin, so I was surprised to know that he's using Celeteque Facial Wash. When I asked him why he's using it, he says his face doesn't feel dry after using Celeteque Facial Wash. That strengthened my belief that I bought the right product, and up to now, the two of us still use Celeteque Facial Wash every day.
Now, here's good news for my readers! Pensive Thoughts, in partnership with Unilab, will be giving away Php1,500 worth of Celeteque products to one lucky winner. This giveaway is open to Philippine residents only; it starts today and ends on March 11, 2013. All entries will be verified. The winner will be notified via email after the giveaway has ended. If the winner has not contacted us within 48 hours, a new winner will be drawn. Unilab will take care of delivering the prizes to the winner.
a Rafflecopter giveaway