We spent two nights and two days in Baguio last weekend. The Victory Liner bus we rode in left Pasay at 11am last Friday (February 22), and we arrived in Baguio at around 8pm. You bet we're really tired from that long trip. The first thing we did was to secure our bus tickets to Manila; we had to do that in advance because a lot of tourists were in Baguio for the Panagbenga Festival. The little boy was so excited because it's his first time to see Baguio.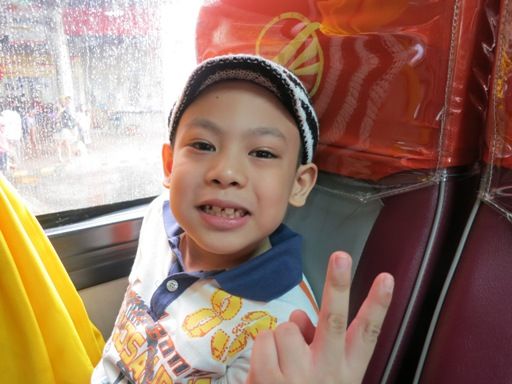 Our little boy smiling for the camera while riding the bus
We stayed in a Superior Twin Room at Golden Pine Hotel because there were four of us: three adults and one kid. This room has two beds, an extra bedding, television and free Wi-Fi access. There's no refrigerator in our room, but who needs a fridge anyway when everything's so cold already?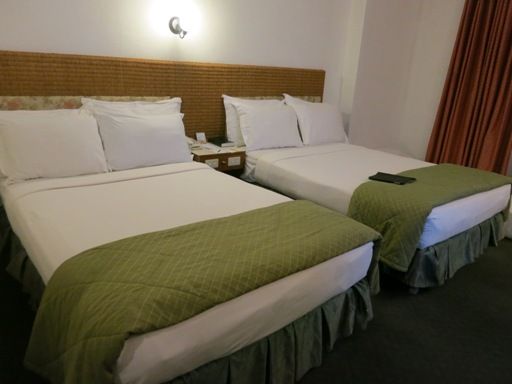 Superior Twin Room at Golden Pine Hotel
After a gruelling 9-hour trip, all that we could do was order
room-service dinner
before calling it a night.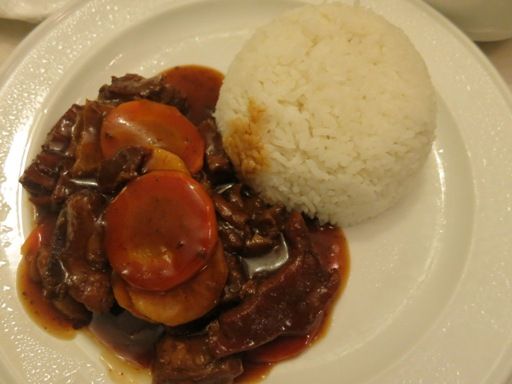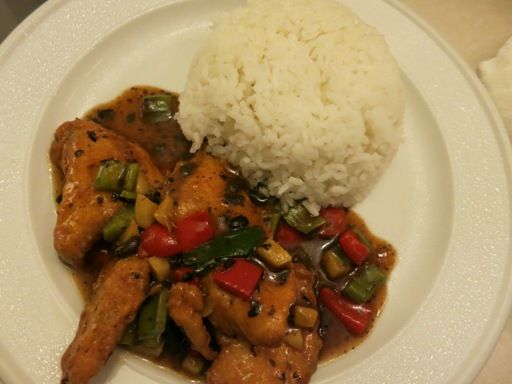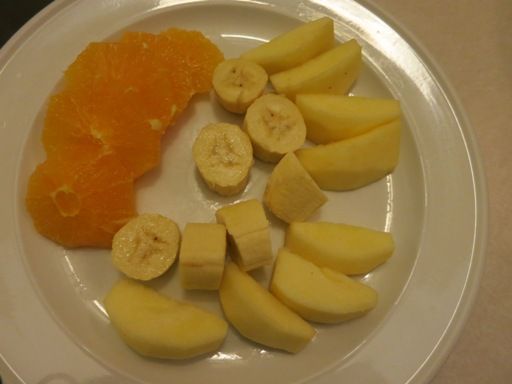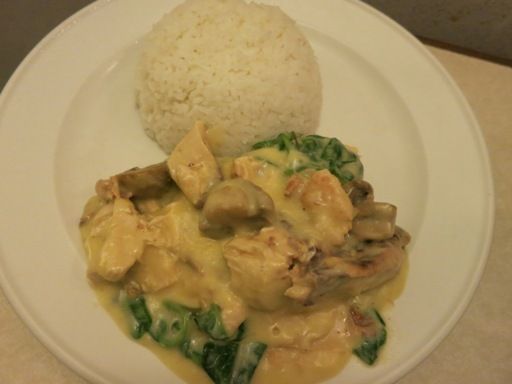 Clockwise: Beef Brisket, Fish with Tausi, Chicken with Mushrooms, Healthy Choice
We woke up early to watch the Street Dancing Parade but not without having our complimentary breakfast at Golden Pine Hotel's restaurant.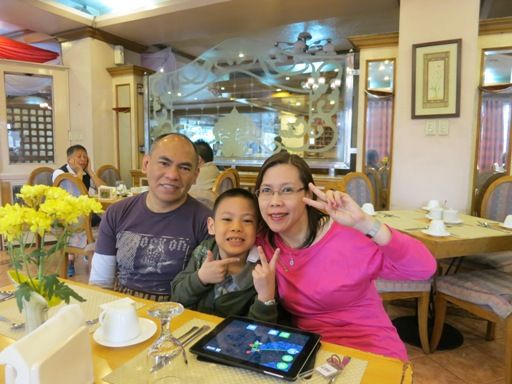 Hubby, son and me while waiting for our breakfast to be served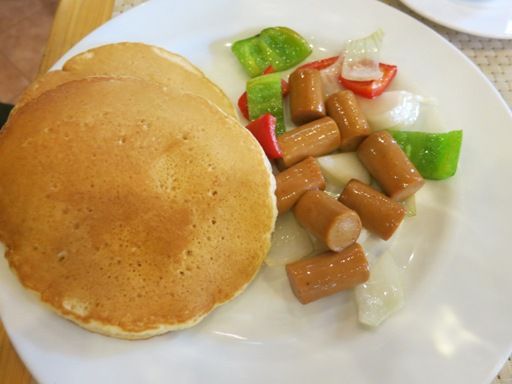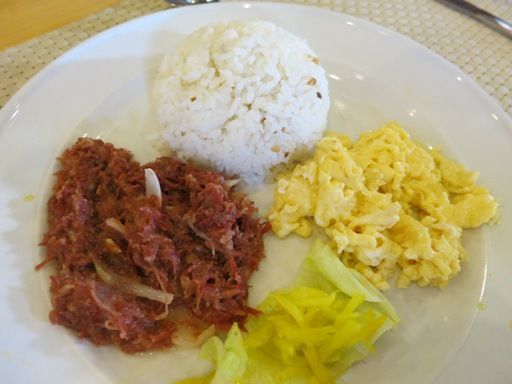 Clockwise: American Breakfast, Pancakes with Sausage, Filipino Breakfast (Daing na Bangus with Scrambled Egg and Corned Beef with Scrambled Egg)
After a hearty breakfast, we headed to the streets of Baguio to watch the Street Dancing Parade. However, when our son saw Burnham Lake, he wanted to ride in a swan boat, so we stayed there for a while. A 30-minute ride cost Php100, but we also paid Php50 extra for someone to paddle our boat.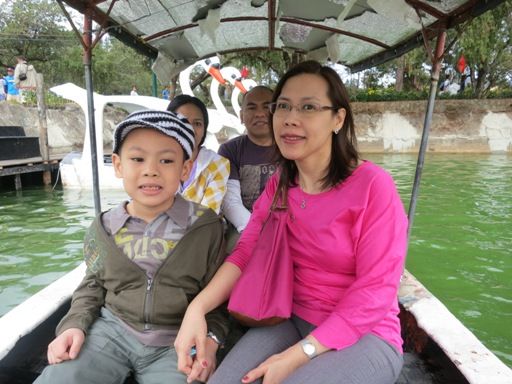 At Burnham Park
Then we hit the streets of Baguio, finally, for the Street Dancing Parade!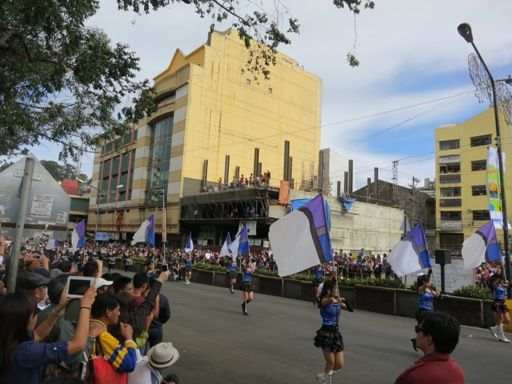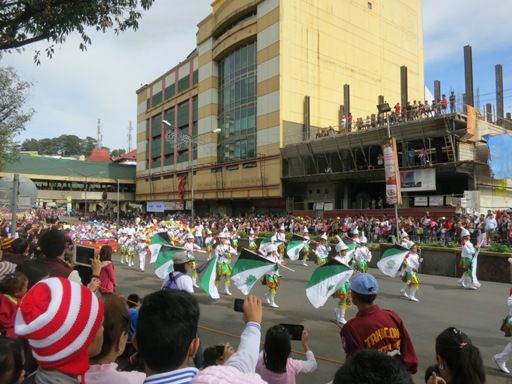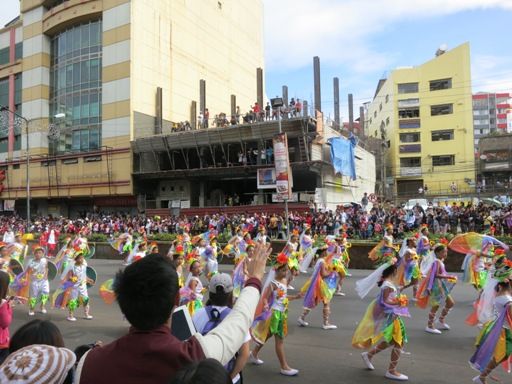 Street Dancing Parade
After seeing a little of the Street Dancing Parade, we headed next to some of Baguio's tourist attractions.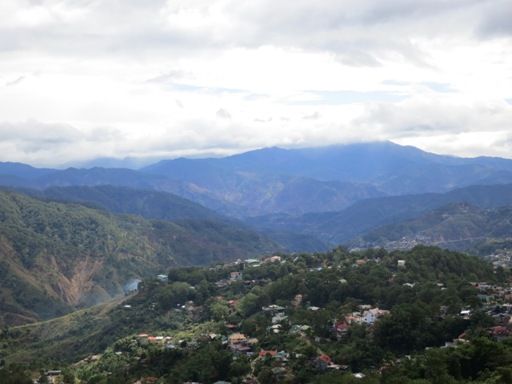 At Mines View Park
At The Mansion, the summer residence of the Philippine President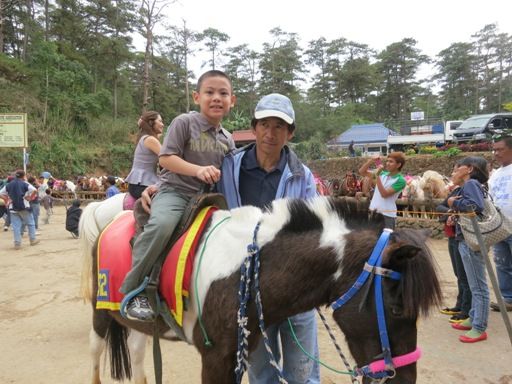 At Wright Park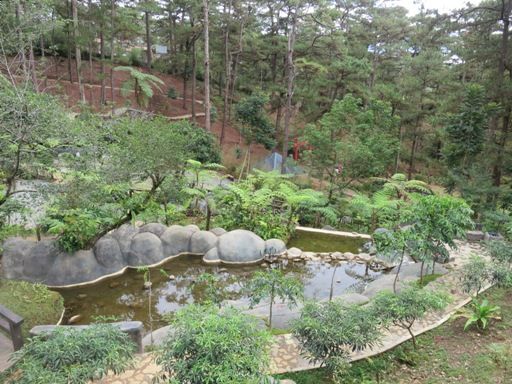 At the Botanical Garden, formely known as Imelda Park
Our tummies were already rumbling by 1pm, so we dropped by O'Mai Khan to have lunch.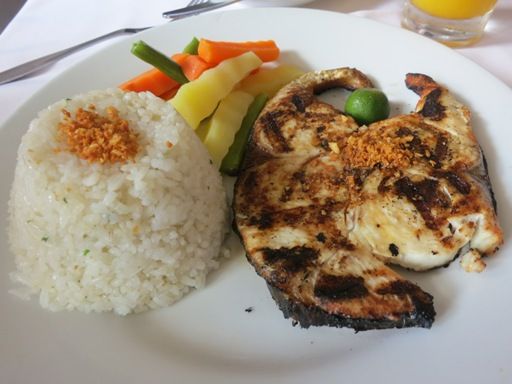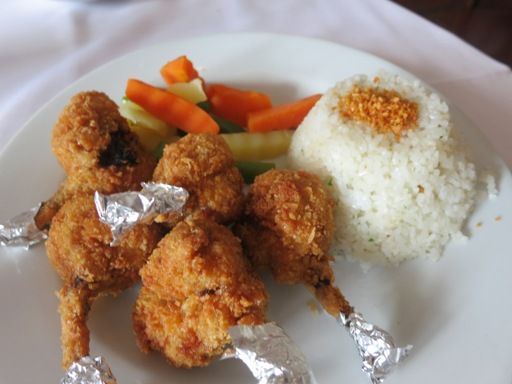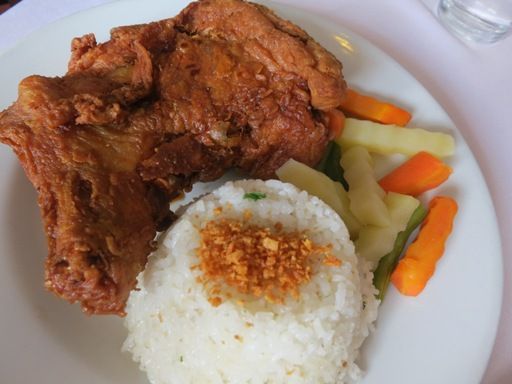 Clockwise: Genghis Khan Steak, O'Mai Khan's Fish Steak, Temuchin's Fiesta, The Golden Horde (for Kids)
Then, we went strawberry picking.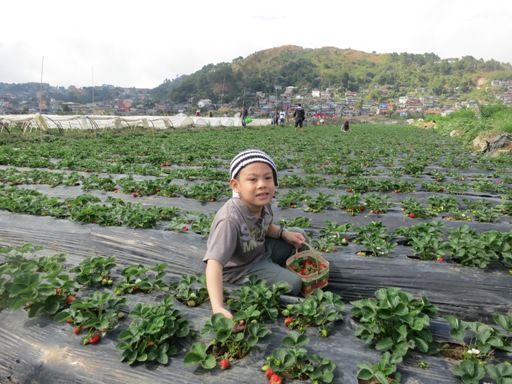 At the strawberry fields!
It took so long before the little boy could fill his basket with strawberries because he was a picky picker. We paid more than Php600 pesos for two baskets of strawberries. Boy, that was expensive! Then, we went to Bell Church. This is a cluster of Taoist temples located on the border of Baguio City and Trinidad Valley.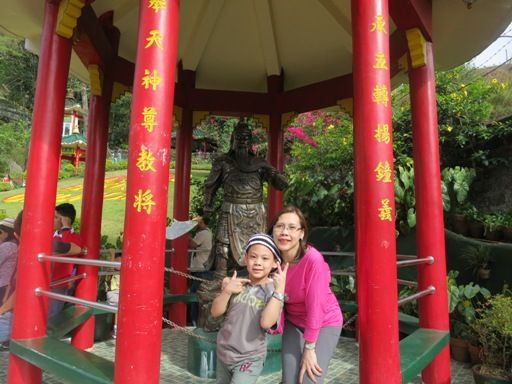 At the Bell Church
We also visited Tam-awan Village, but we didn't see much there because there was a TV shoot going on. It's a Baguio artist's concept of a model village with indigenous aesthetics manifested through exquisite Ifugao craftsmanship. Entrance fee for children is Php20.00 and Php50.00 for adults.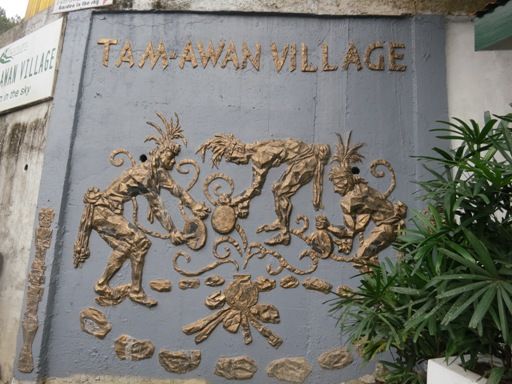 Tam-awan Village
But that wasn't the end of our first day in Baguio because the little boy wanted to ride a bike at Burnham Park; for the record, that was his first bike ride.
The little boy enjoying his first bike ride
After more than two hours of bike riding, we were finally able to convince our son to return to Golden Pine Hotel to have dinner.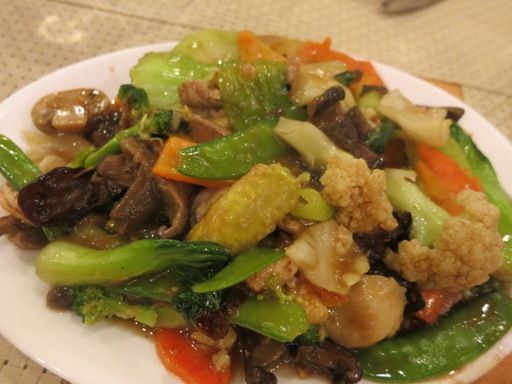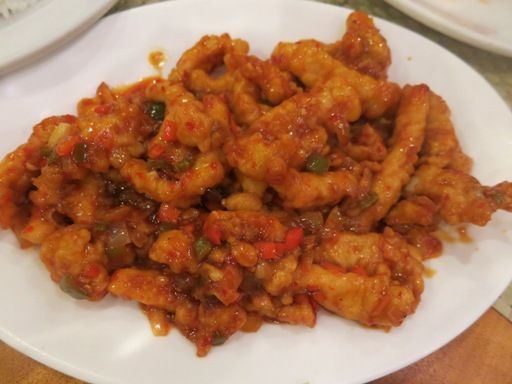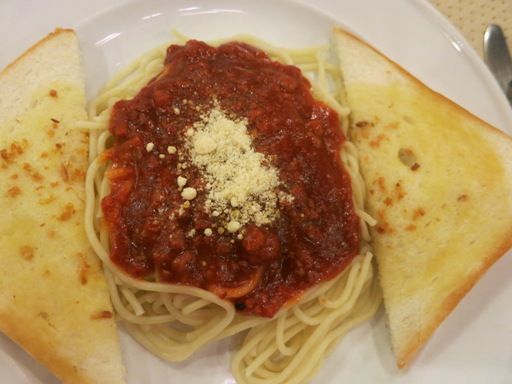 Clockwise: Chopsuey, Spicy Squid, Inihaw na Liempo, Bolognese Spaghetti
We slept tight on our second night at Golden Pine Hotel and woke up early the next day to watch the Grand Flower Float Parade.