More than a week ago was the distribution of my son's report card. While his grade for Christian Living went down one point, his average for the second trimester remains the same, 99. He was given a Testimonial of Merit for being in the Top Five of his class, and he was also given two certificates of merit for Outstanding Conduct and Perfect Attendance. These are the same certificates he got during the first trimester.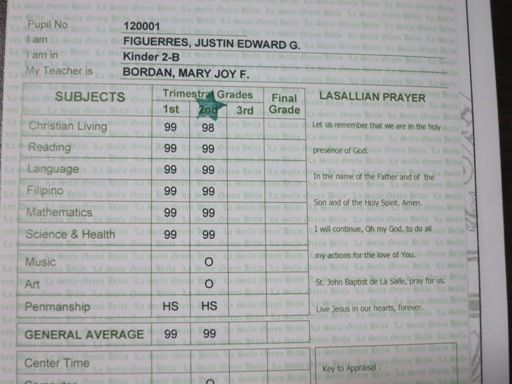 Because he did well for the second trimester, his Daddy gave him a reward. They went to Toys 'R Us at Greenbelt 5 last Saturday. I thought my son was looking for
good Seagull guitars
because he likes playing musical instruments, but he already had a toy in mind. That toy, however, was still not available. His Dad showed him another toy, and that was the one we ended up buying.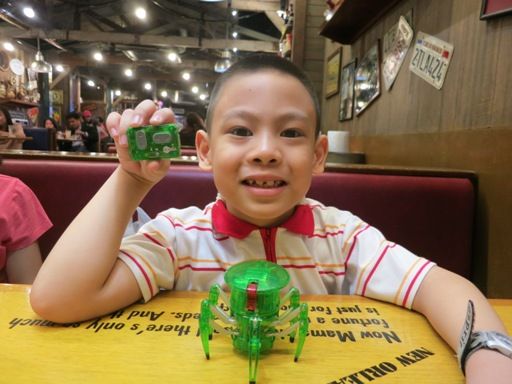 This is a HEXBUG Spider. It's a spider robot that is controlled by a mini remote control. He loved it!