Like all moms, I don't want my son getting sick. Nothing pains me more than seeing my boy suffering from an infection or illness. I always want to see him happy and healthy. That's why I make it a point to give him nutritious food plus vitamins and nutritional supplements. He takes 5ml of Growee and 5ml of Ceelin Plus every day.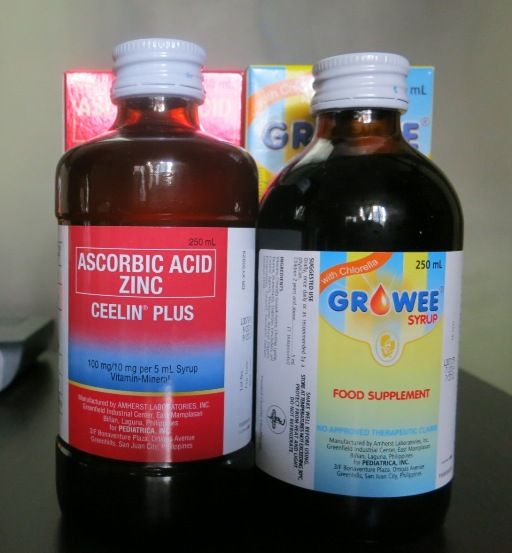 I checked his baby record books and realized that as early as 1 year old, he was already prescribed Growee by his pediatrician (2.5 ml daily then). Growee is a food supplement with vitamins (Vitamins A, D3, E, B1, B2, B6 and B12), essential nutrients (niacinamide, taurine, lysine, choline) and Chlorella Growth Factor (a growth enhancer).
For his Vitamin C, his pediatrician alternated different brands, but now we're using Ceelin Plus. Ceelin Plus is an apple-flavored syrup that has 100mg of Vitamin C and 10mg of Zinc. Vitamin C strengthens immunity, while Zinc not only boosts immunity but also prevents growth stunting. Aside from being healthy, I also wish my 6-year-old son to grow as tall as my younger brother who is 6 feet tall. I hope to achieve these goals with the help of Growee and Ceelin Plus.
What vitamins and food supplements do you give your kids?