Last Thursday was the last day of Justin's second trimestral exams, and we promised him we'd take him to the Meralco Liwanag Park that day, which was exactly what we did. We went there at around 8:00pm and stayed until 9:30pm.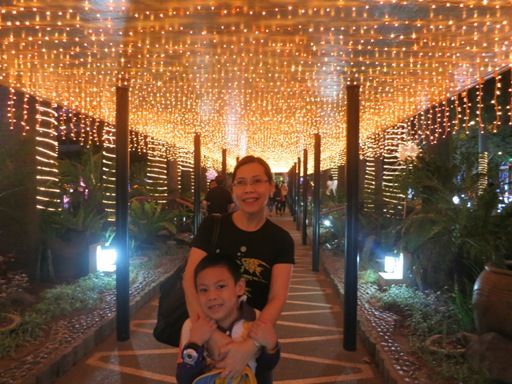 Inside the park was a Christmas Village & Toy Train, Simbang Gabi, Sibol School, Nativity Scene, Toy Town, Light Bazaar, and lots and lots of different colored Christmas lights (The Light Show).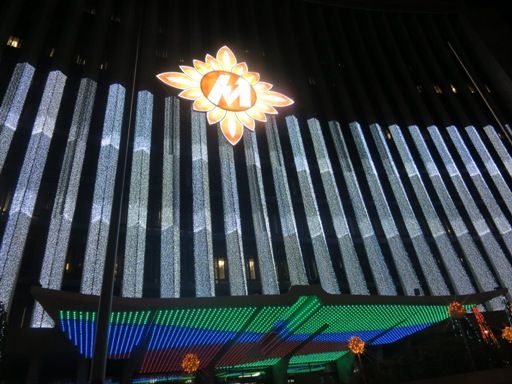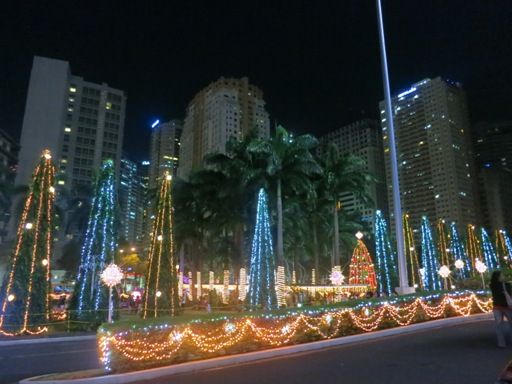 The little boy was so excited to ride the Toy Train, so that was the first thing we did. The train ride was fast; it only lasted for three minutes.
Christmas Village & Toy Train
We went to the copperwire church for Simbang Gabi afterwards.
Simbang Gabi
Then we went to Sibol School.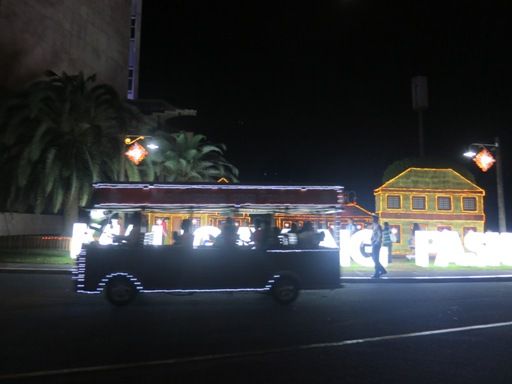 Electric shuttle (left) and Sibol School (right)
Our next stop was the giant Nativity Scene.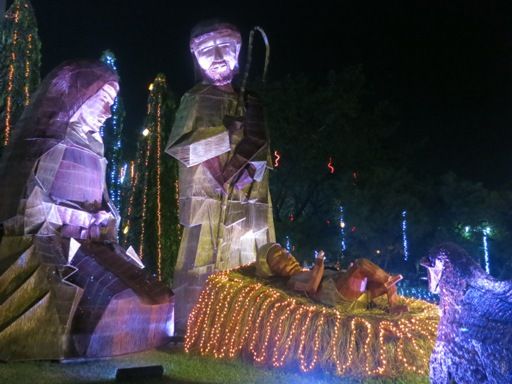 Nativity Scene
Then we rode an electric vehicle to get to Toy Town and the Night Bazaar. However, the Night Bazaar was closed when we visited.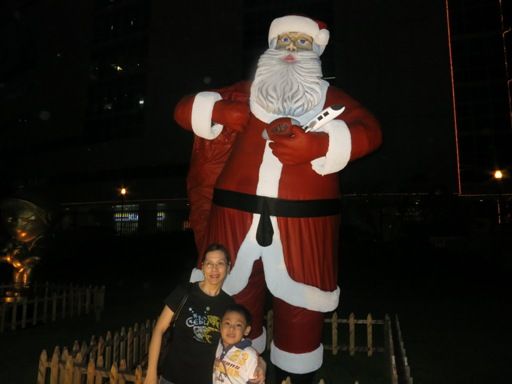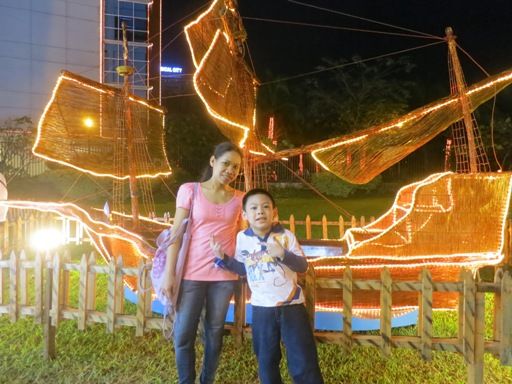 Toy Town
The
Meralco Liwanag Park
is open every day (until January 6, 2013) from 6:00pm to 10:00pm. Anyone can visit the park for free.