My husband has been hearing good things about Resorts World Manila from an officemate and friend whose family regularly frequents this place, so he suggested that we go see Resorts World Manila last Sunday afternoon.
According to their website, Resorts World Manila is the first integrated tourist destination in the Philippines located at Newport City, Pasay, Philippines. It is home to three hotels, namely: the five-star Marriott Hotel Manila, the value-for-money Remington Hotel, and the six-star all-suite casino hotel, Maxims Hotel. You can also find the upscale Newport Mall at Resorts World Manila where you can see shops and boutiques for international luxury brands, high-end cinemas, various dining outlets, and the Newport Performing Arts Theater.
We looked around first, took photos here and there, and watched free shows at The Plaza of the Newport Mall.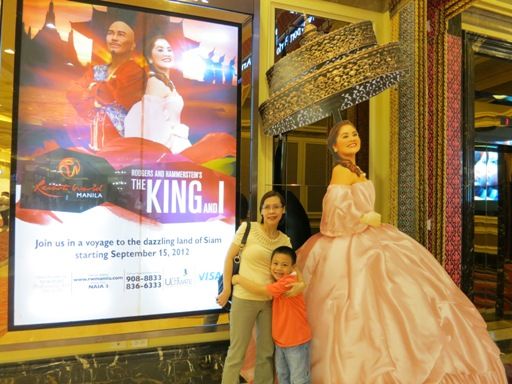 Outside the Newport Performing Arts Theater
The Plaza of Newport Mall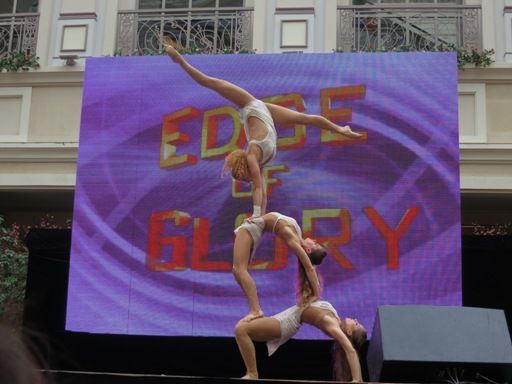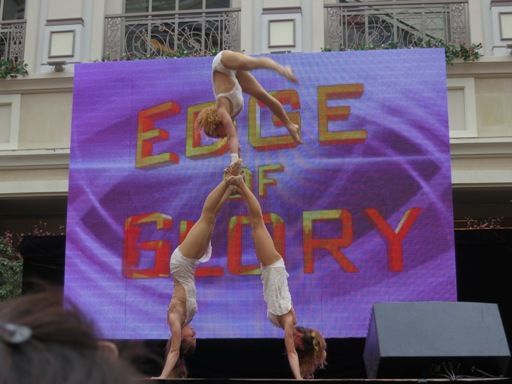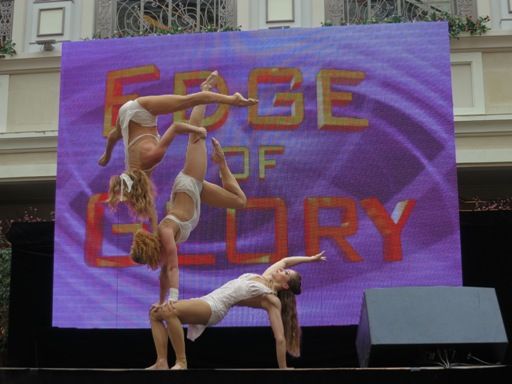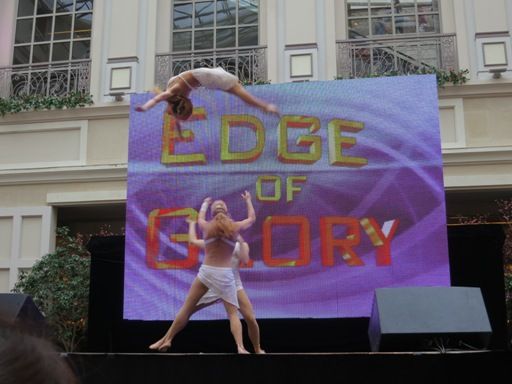 The Female Trio in action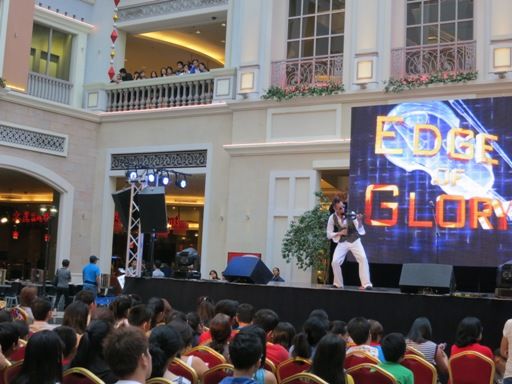 Bryson Andres (one-man violin ensemble) on stage
We also went inside
Gamezoo
to let our young man play and roam around. Gamezoo is Resort World Manila's newest gaming arcade. The kids and the kids at heart will surely have a grand time playing at this two-storey complex as they have 54 games to choose from "including a 4D rollercoaster, a mini bowling alley, and a 32-inch xbox display among many others." There are a lot of things prohibited inside Game Zoo, however, one of which is a camera, so I had to put my point-and-shoot cam inside my bag.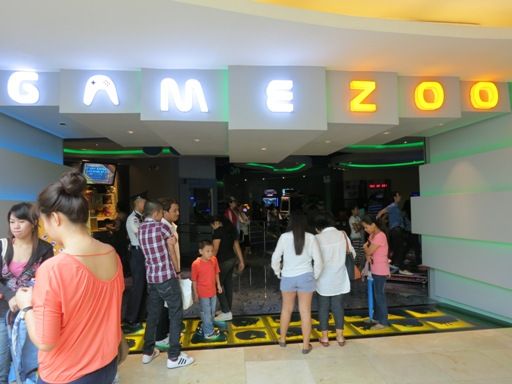 At the Gamezoo entrance
We took a picture of their movie ticket booth, too!
Movie ticket booth
We capped off our afternoon with a leisurely dinner at
Crisostomo
, a restaurant where you will get to experience a "turn-of-the-century Filipino dining."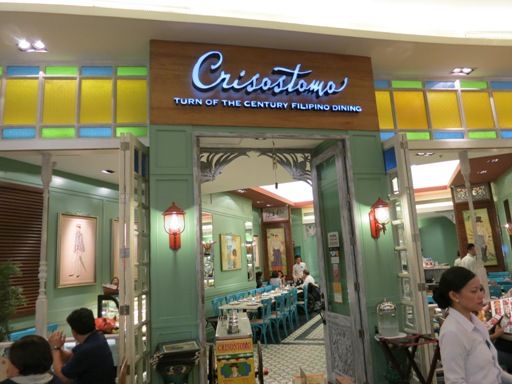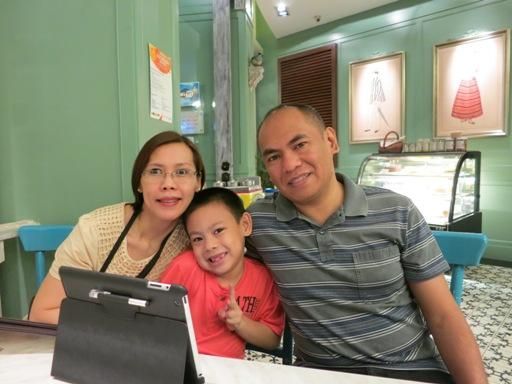 We ordered Lengua Laruja, Bella Bandida, Noli Me Talong and Bibingka with Keso de Bola and Kesong Puti.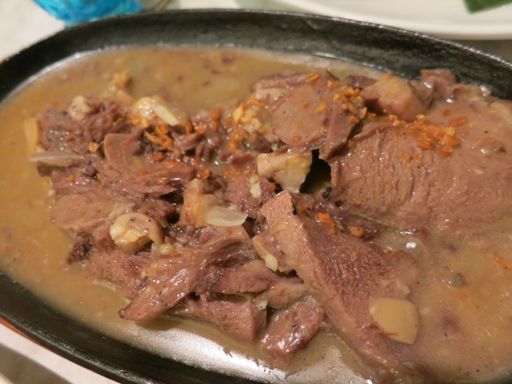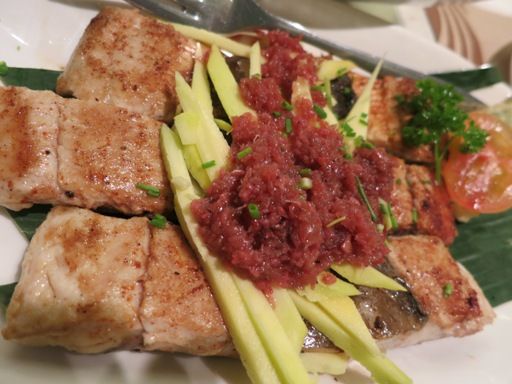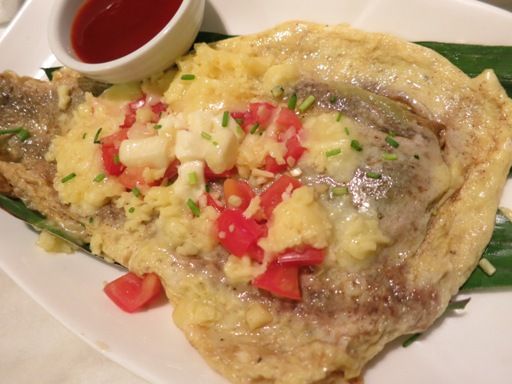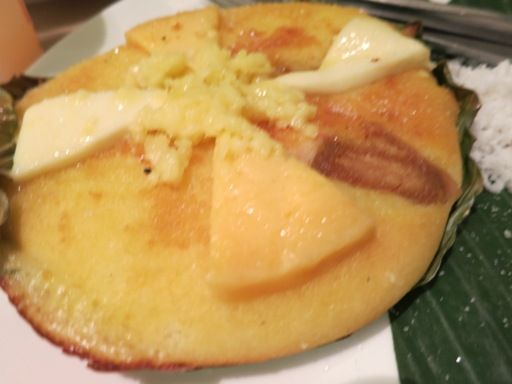 If you're wondering if we enjoyed our dinner, YES we did! Please head over to my food blog
Delight My Appetite
to see my review of this restaurant.
Near the casino
Taking pictures of the casino is not allowed, so we settled for this.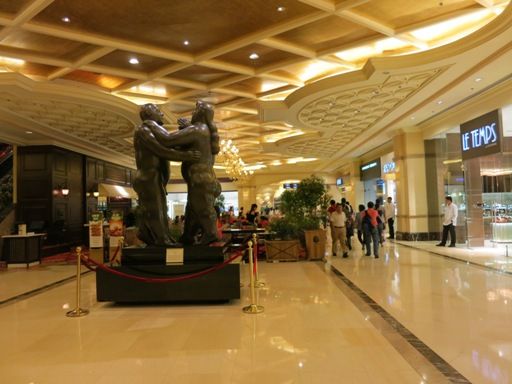 Maxims Hotel lobby
We stayed at Resorts World Manila for almost 4 hours, but we haven't seen everything yet, so we're planning to go back there real soon.
Resorts World Manila
Newport City (opposite NAIA Terminal 3)
Pasay, Philippines
Telephone No.: (02) 836-6333