I've written in
one of my previous posts
that my 5-year-old son is fond of playing musical toy instruments. He has a toy xylophone and drum sets at home. Well, those are all that's left of his musical toy instruments. He used to have a guitar, flute and xylophone, but they didn't last long. LOL! Last October, he asked me if he could have a harmonica. I have no intention of buying him one because he has lots of toys already, but a fairy godmother heard my little boy's plea, and last October 20, this cool-looking First Act Discovery harmonica was delivered to our doorstep.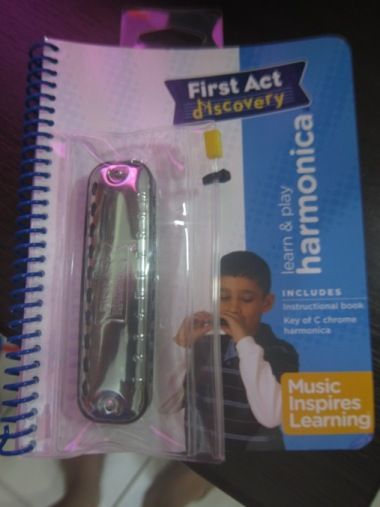 The little boy was ecstatic! He was blowing on this harmonica all day long. He simply couldn't keep his hands off his shiny and sleek new toy! What's great about this harmonica is that it comes with an instructional booklet, which identifies the steps to playing the harmonica and gives lessons on music notation, playing chords and moving positions. This harmonica is light and tiny, perfect for my son's small hands.
"Music inspires learning" is written on the cover of the instructional booklet. I really believe it's true. Did you know that music helped bring out Albert Einstein's real genius? Einstein himself said that the reason he was so smart was because he played the violin. According to his friend G.J. Withrow, Einstein dealt with problems and equations by improvising on the violin. (Source: www.vth.biz)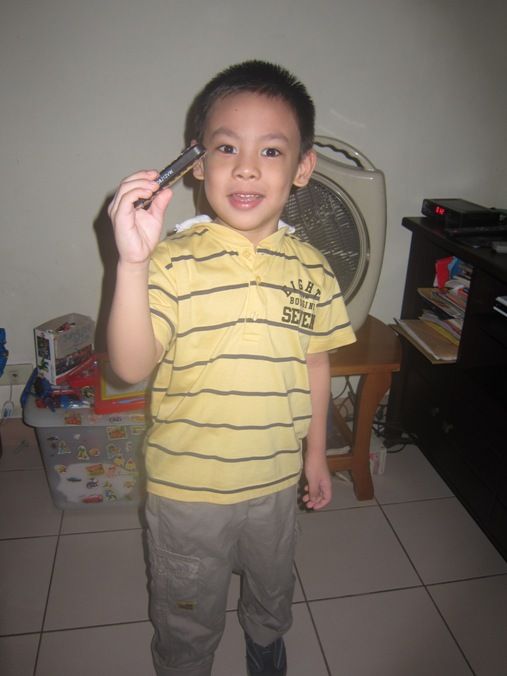 Do you allow your kids to play musical toy instruments, too?