I was one of the mommy bloggers who got invited to a round table discussion entitled "Schooling Generation Z" at Reedley International School in Libis, Quezon City last Thursday, December 8, 2011. I confirmed my attendance right away because my son is going to big school next year, and while we have already chosen where to enrol him, it still pays to be informed about what other schools are offering.
Clockwise: Emil Ong, Joy Laureola, Jo Anne Bilo, Vida Bautista, Reedley students, Michelle, Pehpot, Chris, Tetcha, Julie and Cookie (photo courtesy of My Mom-Friday
The purpose of this group discussion was two-fold. First, they wanted to get the parents' perspective on how they choose the school for their children. Second, they aimed to showcase Reedley's unique approach to education.
Emil Ong, Director for School Development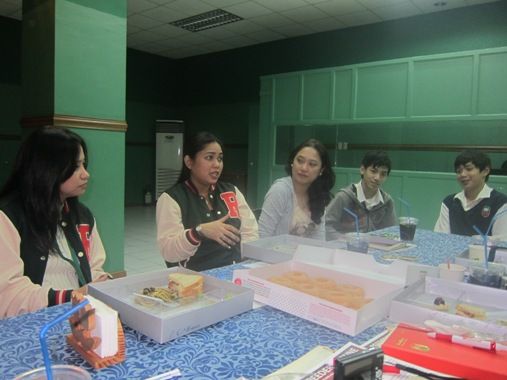 From left to right: Jo Anne Bilo (Middle School Principal), Joy Laureola (Head of External Affairs), Vida Bautista (Head Life Coach for Middle School) and Reedley students
Reedley Background
Reedly International School was founded by Mrs. Nellie Aquino-Ong in 1999. It started as a review center for students who want to get into the country's top universities. In 2000, Reedley opened as an Upper School with 80 students, but they now have Lower School (Grades 1 to 4) and Middle School (Grades 5 to 7). They currently have 500 students from 19 different nationalities.
Reedley's Unique Approach to Education
Reedley aims to empower students to build healthy family and peer relationships through:
• Life Skills Curriculum
• The 7 Habits of Highly Effective Teens and Happy Kids by Sean Covey
• Study Skills
• Conflict Resolution and Anti-bullying Campaigns
• Time Management.
Reedley nurtures students to reach their potential and aim higher with minimum stress through:
• Academic Consultation
• Customized Action Plans to address each child's developmental needs
• Parent chats
• Intensive Guidance Counseling
• Review Programs for College Entrance Tests.
Reedley Students
Reedley students are happy students. Reedley believes that "happy students are better learners," and this is why they strive to make their students happy. They have created a positive learning environment where children "participate actively, explore their interests and experience small and big successes with less stress" through:
• Customized Reading of Honors Program
• Cooperative Learning and Differentiated Instruction
• Personable approach of teachers and administrators
• Small class sizes of 18 for Lower School, 20 for Middle School and 25 for Upper School.
Reedley's Anti-Bullying Campaign
To stop bullying in school, Reedley recently launched their anti-bullying campaign with this slogan "I Am Bully Proof At Heart, In Mind, and In Spirit." This includes contract signing and pledging of both students and teachers and the wearing of the bully-proof pins.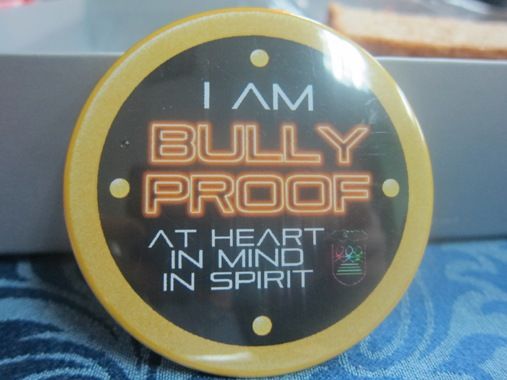 To help advance their anti-bullying campaign, Reedley lined up several activities such as essay writing contests, poster making contests, film showing, pirate family month, video presentations featuring testimonials of students who used to be bullied and kindness overdose.
I was impressed by what Reedley has to offer its students. I would have liked to see my son study in this school if only we could afford the tuition costs.
You can learn more about Reedley International School by visiting their website.