We went to my husband and son's favorite barber, Kuya Zaldy, at Robinsons Galleria last Saturday, November 5, 2011. After weeks of coaxing, I was able to convince my husband to have my son's old hairstyle back. My husband prefers a longer hairstyle for my son, but I like my son's short haircut below, which gives him that cool and clean look.
After his hair was done, my son requested for a massage, which comes for free. Using an electric massager, Kuya Zaldy massaged Justin's back, arms and legs.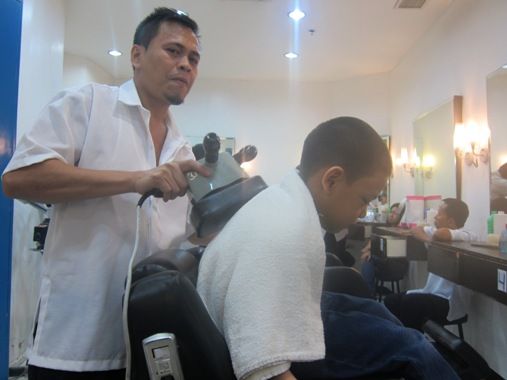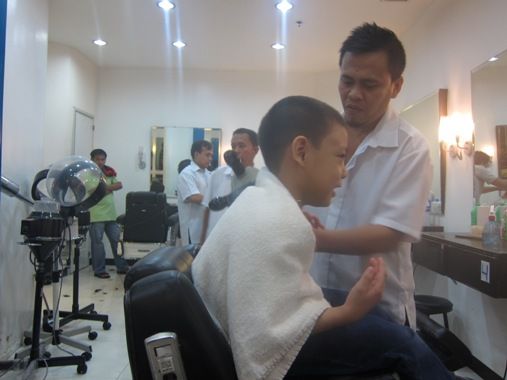 We were supposed to look for
back-to-school backpacks for kids
after his barber appointment, but because my son liked how he looked and enjoyed the free body massage, he totally forgot about it. Oh, well, there's plenty of time for that.