Two Sundays ago, my son joined the Batang K celebration at Harvesters Christian Fellowship. He joined the Sunshine Kids singing praise and worship songs. He was the smallest and the youngest kid in that group. He doesn't usually join the Sunshine Kids during Sunday service, but this time around, he was eager to participate because he loves singing with a microphone. They were provided with song sheets during their performance, and my son was looking at them the whole time he was singing. That's because he could already read the lyrics of the songs.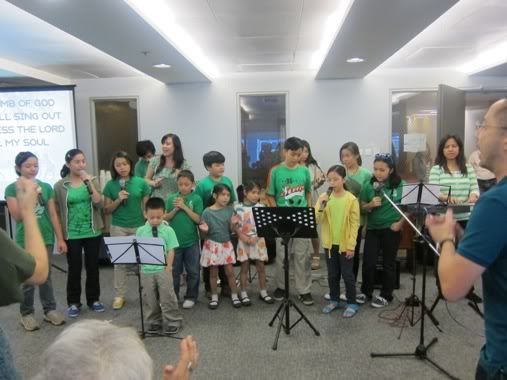 The above photos were taken during rehearsal, a few minutes before their actual performance. As you can see, not even a
steel building
collapsing could make my son take his eyes off those lyric sheets! LOL!