My son and I watched an exclusive movie screening of Despicable Me 3 at Shang Cineplex last June 17 for free! I actually won three tickets to the movie from a blog contest hosted by Colgate and Nuffnang Philippines last month. We were supposed to go with hubby but he was having our car repaired that time, so only mom and son went.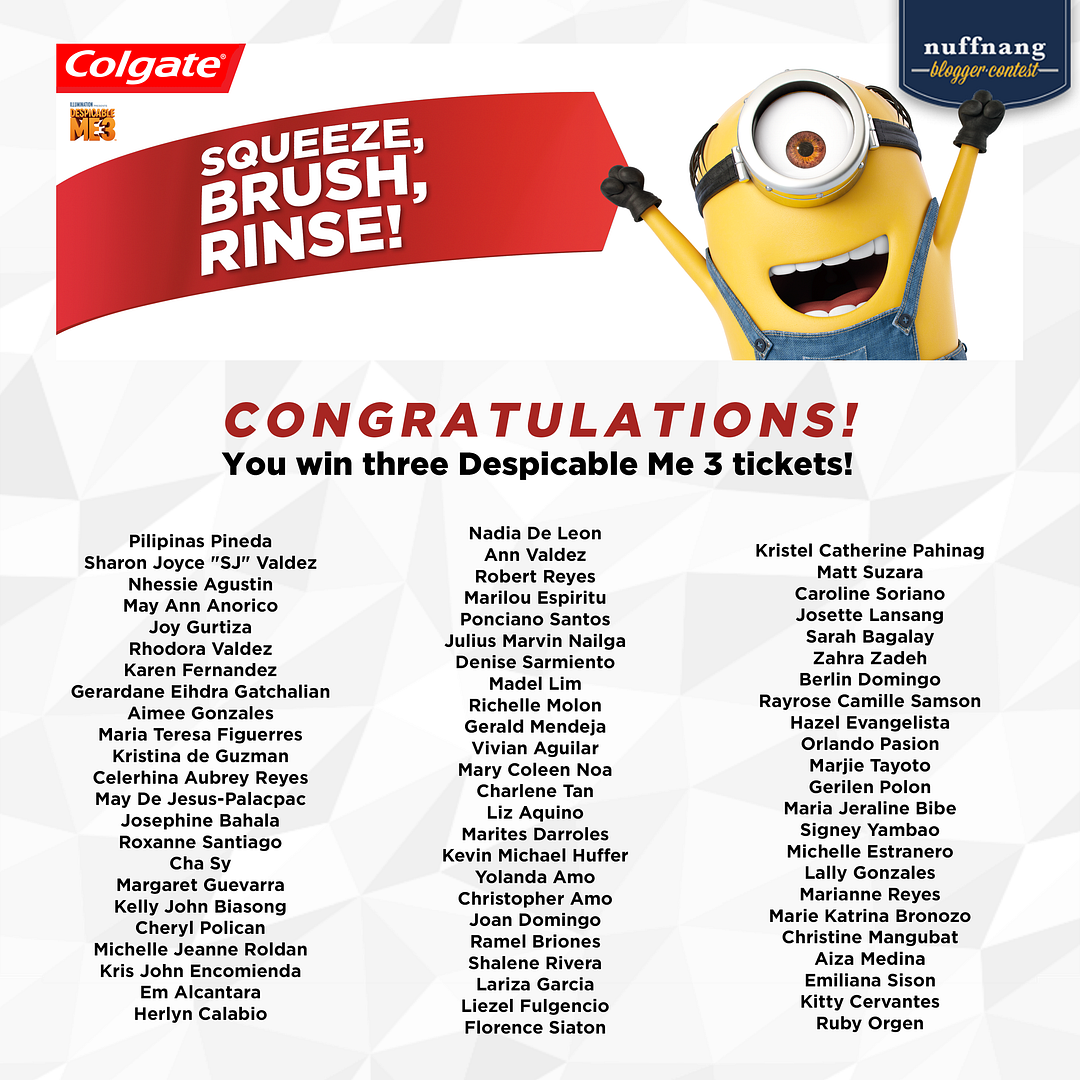 The movie tickets came with free snacks (hotdog sandwich or popcorn and drink). We chose popcorn over hotdog sandwich. And because my son loved the popcorn so much, he finished his and mine even before the movie started. Lol!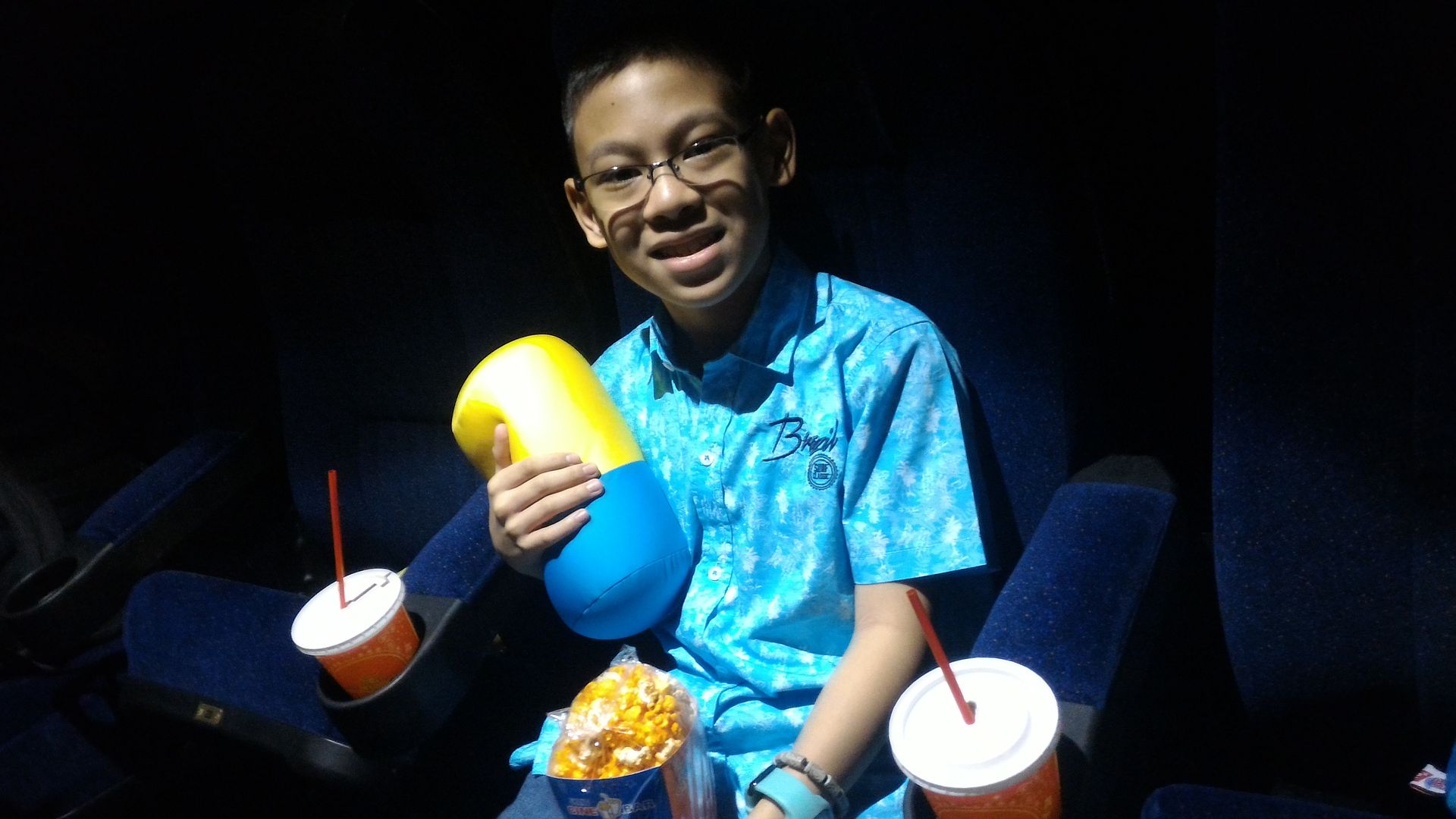 There was a Minions pillow on every seat inside the cinema which everyone got to bring home, too!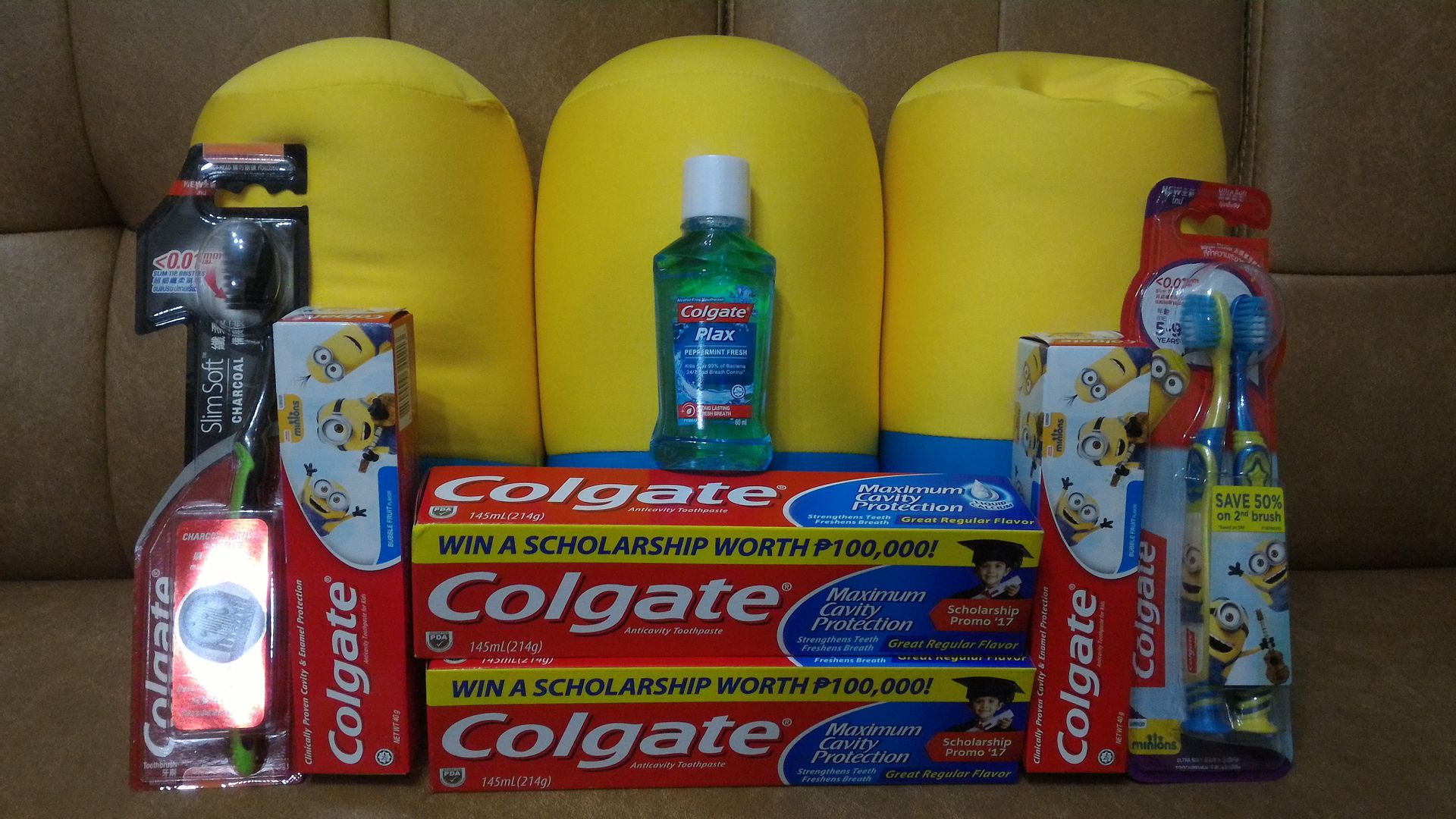 Contents of the Colgate bag
We likewise received a bag of goodies from Colgate before we left. And early this week, we received an email telling us we won in the Despicable Me Selfie contest, too! Woo-hoo!
Thank you, Colgate and Nuffnang Philippines! We enjoyed the movie, snacks and Colgate treats!
#ColgateMinions