The culminating activity of the International Thyroid Awareness Week (ITAW) 2017 was held at Robinsons Novaliches Trade Hall last May 27. The event proved to be both fun and informative.
Participants were given basic information on the function and importance of the thyroid gland, as well as thyroid disorders (hyperthyroidism and hypothyroidism) and their symptoms, with free doctors' consultation, plus some beautifying and pampering treats. Exciting prizes were given away, too! The event was open to the public and admission was free.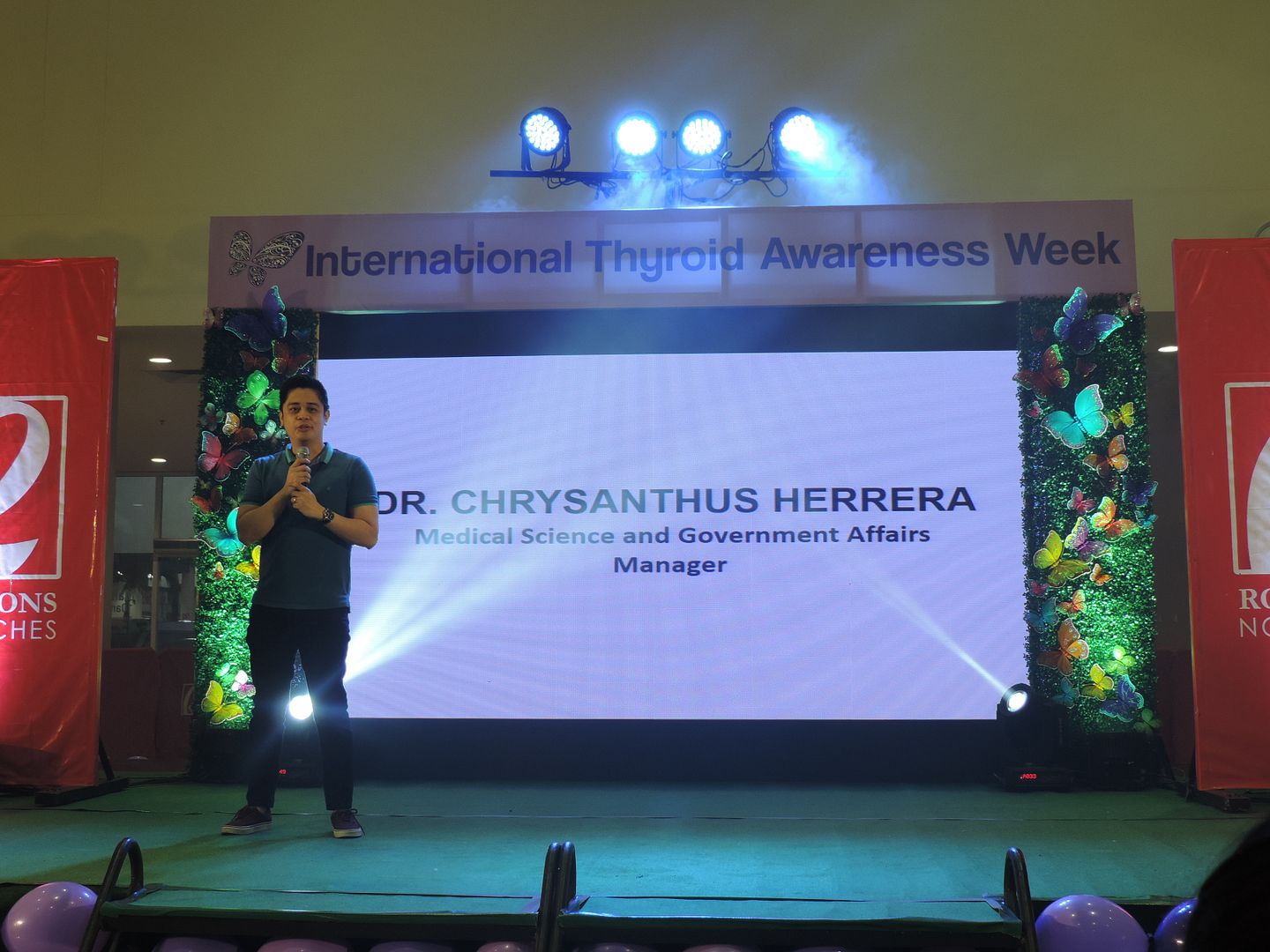 Dr. Chrysanthus Herrera, Medical Science and Government Affairs Manager
Zumba Fun
First, the crowd got all revved up with dynamic Zumba routines.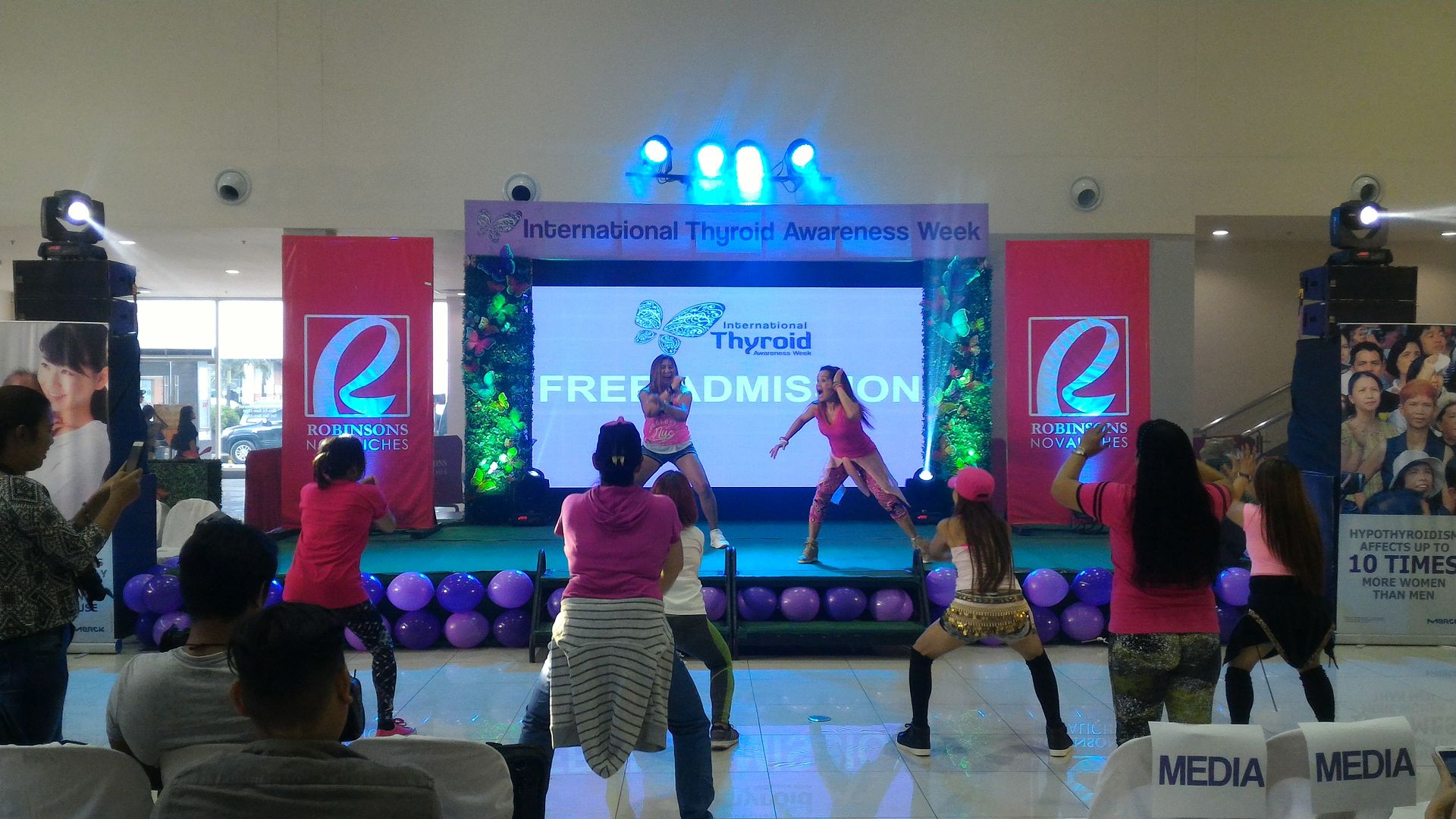 Then an afternoon of learning began.
Video Viewing
Our first stop was the video viewing booth.
Here we watched a short video clip about thyroid gland and thyroid disorders.
Thyroid Quiz
Participants were then asked to answer a short quiz.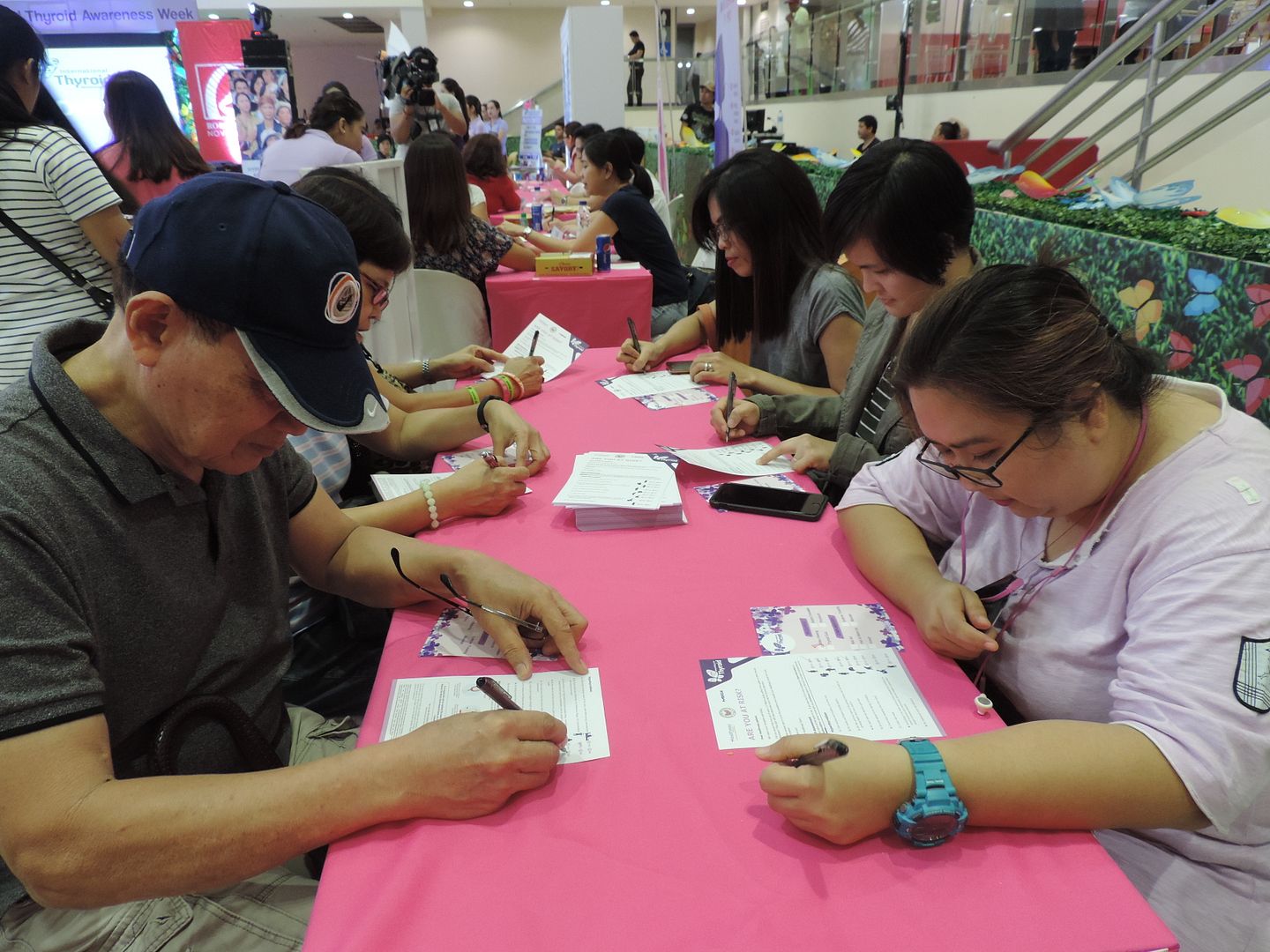 The quiz gave a hint if the person is at risk for thyroid disease.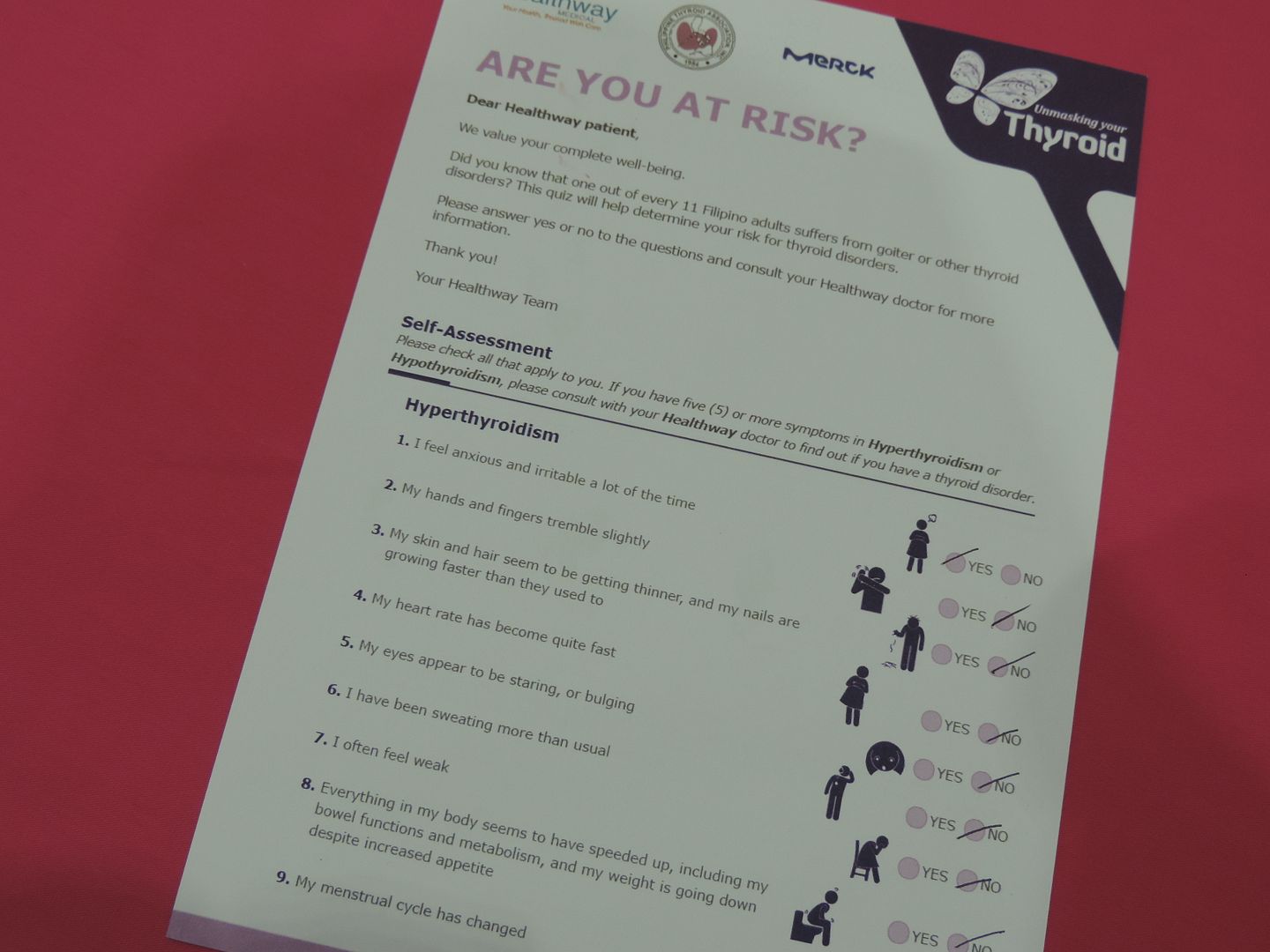 Here's how the thyroid quiz looked like.
Doctor's Consultation
Doctors were also available for consultations.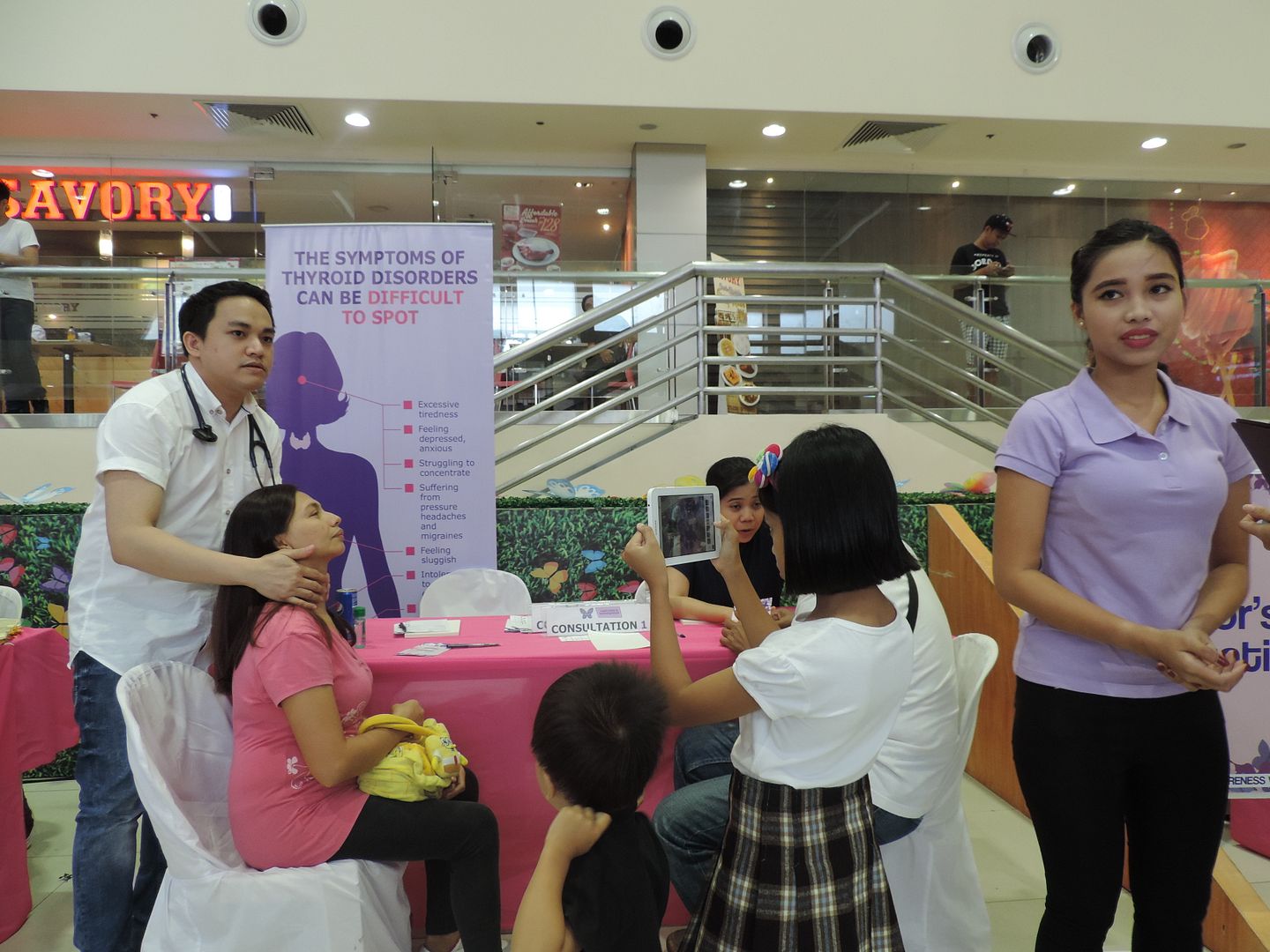 The doctors also gave advice to individuals who seemed to have problems with their thyroid gland based on the results of their thyroid quiz.
Photo Booth
Then, everyone took turns at the photo booth. Awesome prizes were at stake for the people with the most creative pose.
By now, you might have noticed that butterflies were all over the place. If like me you're also wondering why butterflies were a dominant figure in this event, well, that's because our thyroid gland is shaped like a butterfly.
Eyebrow Threading
Beautifying and pampering treats were next.
Kilay
is life, so they say. That's probably the reason why there was a long line of women in this particular booth. I was one of those eagerly awaiting my turn to have my brows fixed. Lol!
Hair & Make-Up
I also lined up for hair and make-up, but time wasn't on my side.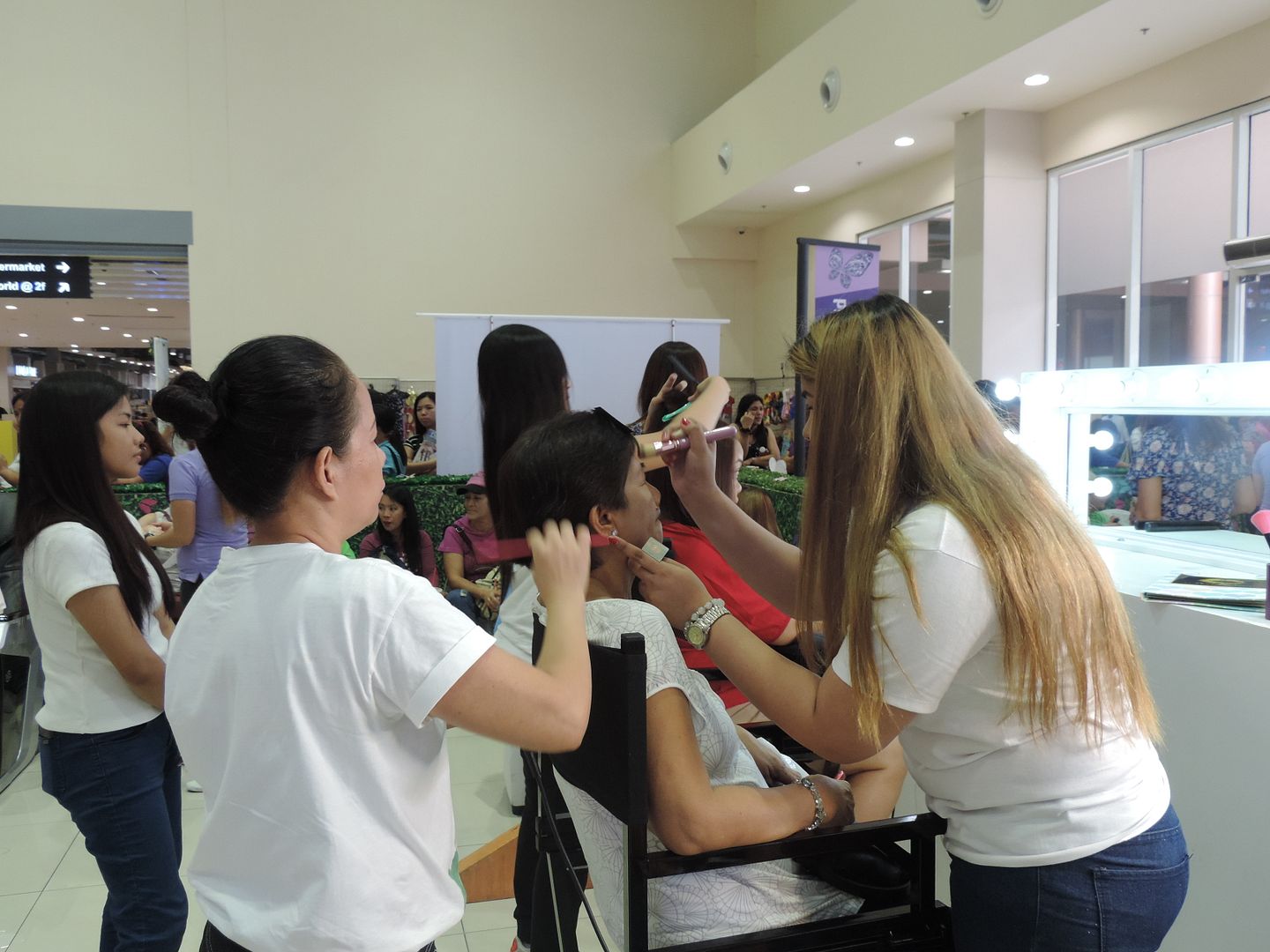 The lecture and open forum were about to start, and it wasn't even my turn to get dolled up. Lol!
Nail Art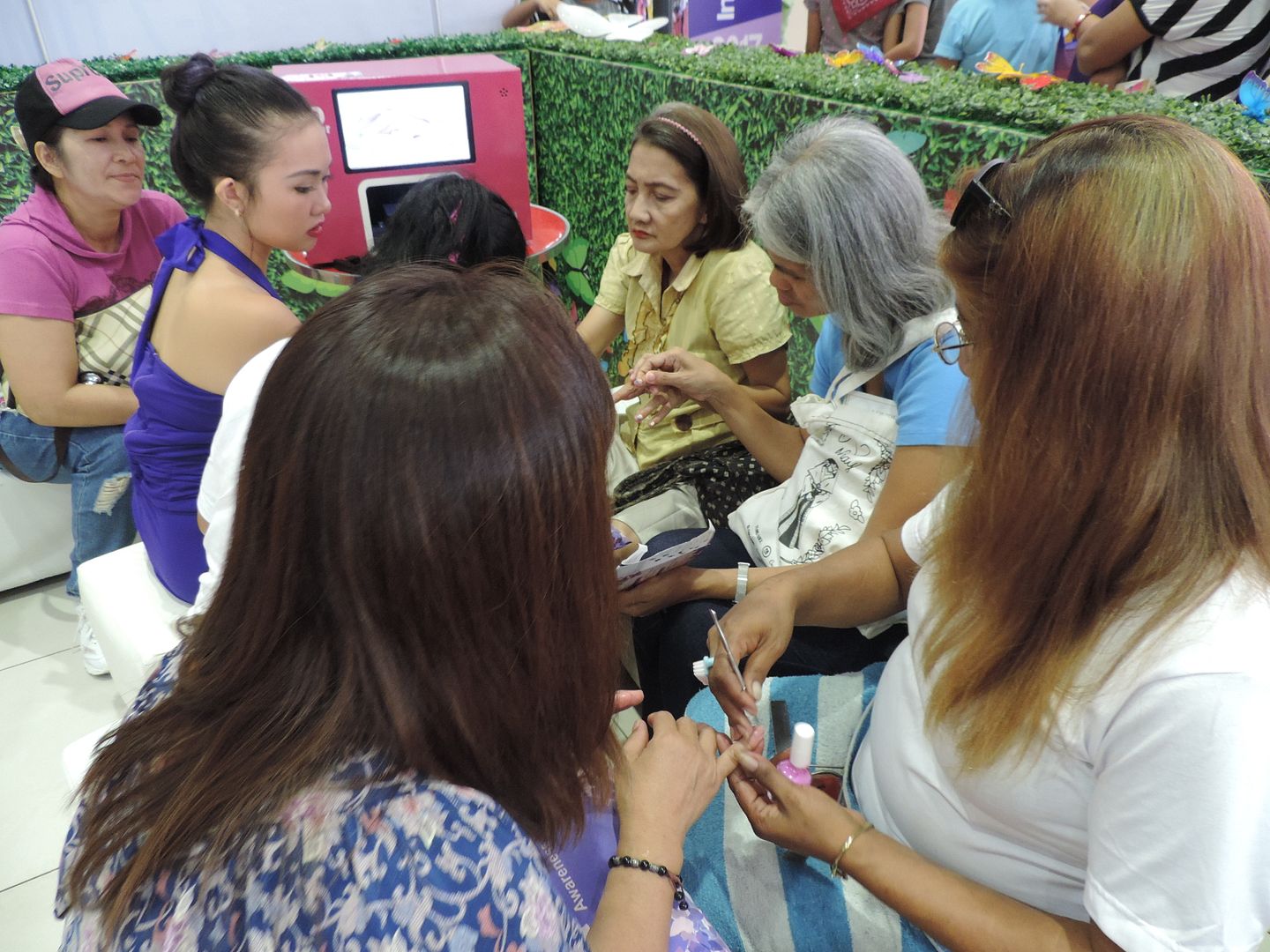 I also saw a handful of women in the nail art booth.
Massage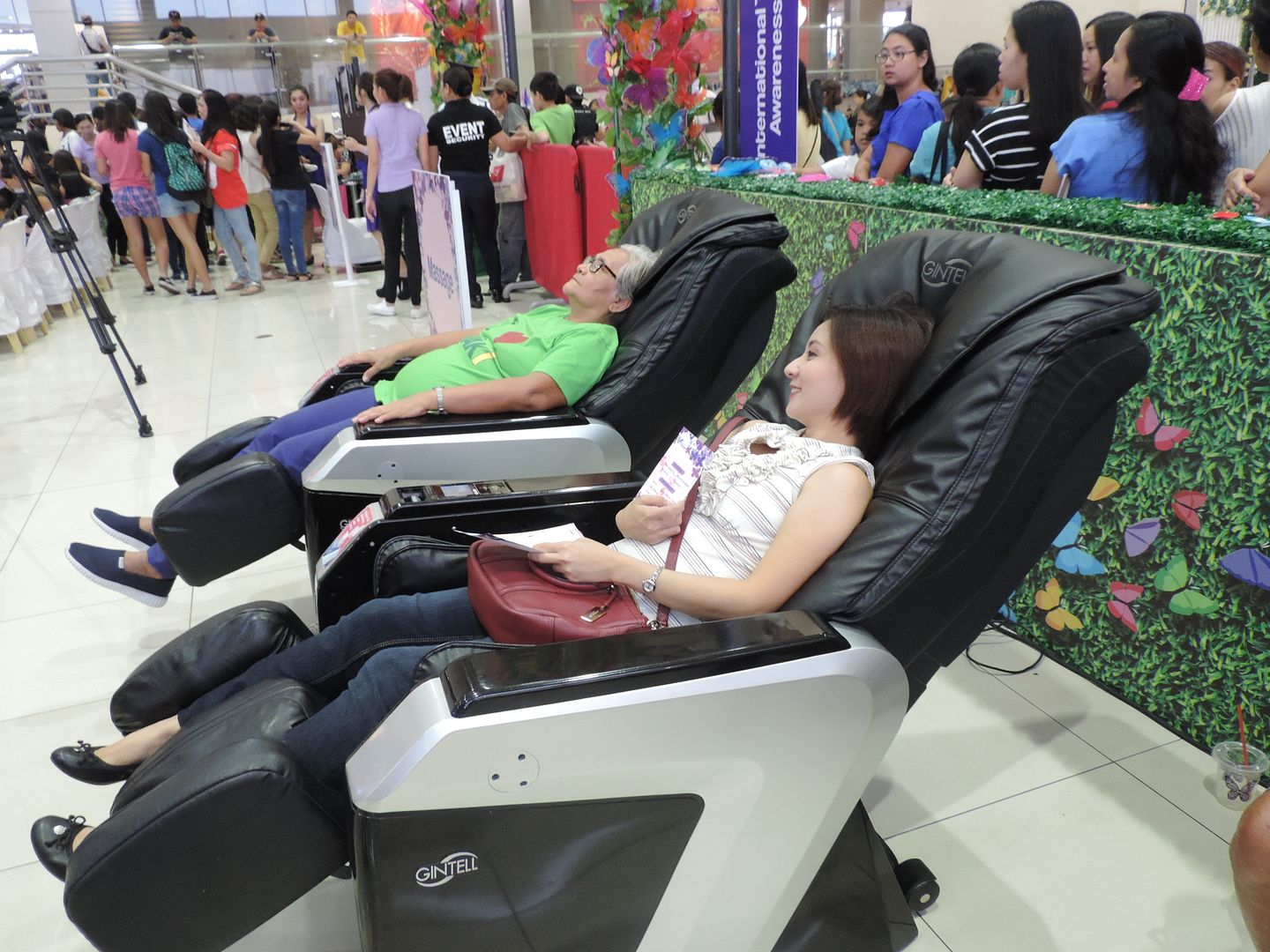 I would have wanted a massage, too, but the line was long. Sigh!
Kinect
These women were clearly up for the Kinect challenge!
Kids' Art Corner
There was also a designated area for kids at the event.
At the Kids' Art Corner, children were asked to color a butterfly, and the best finished products won prizes!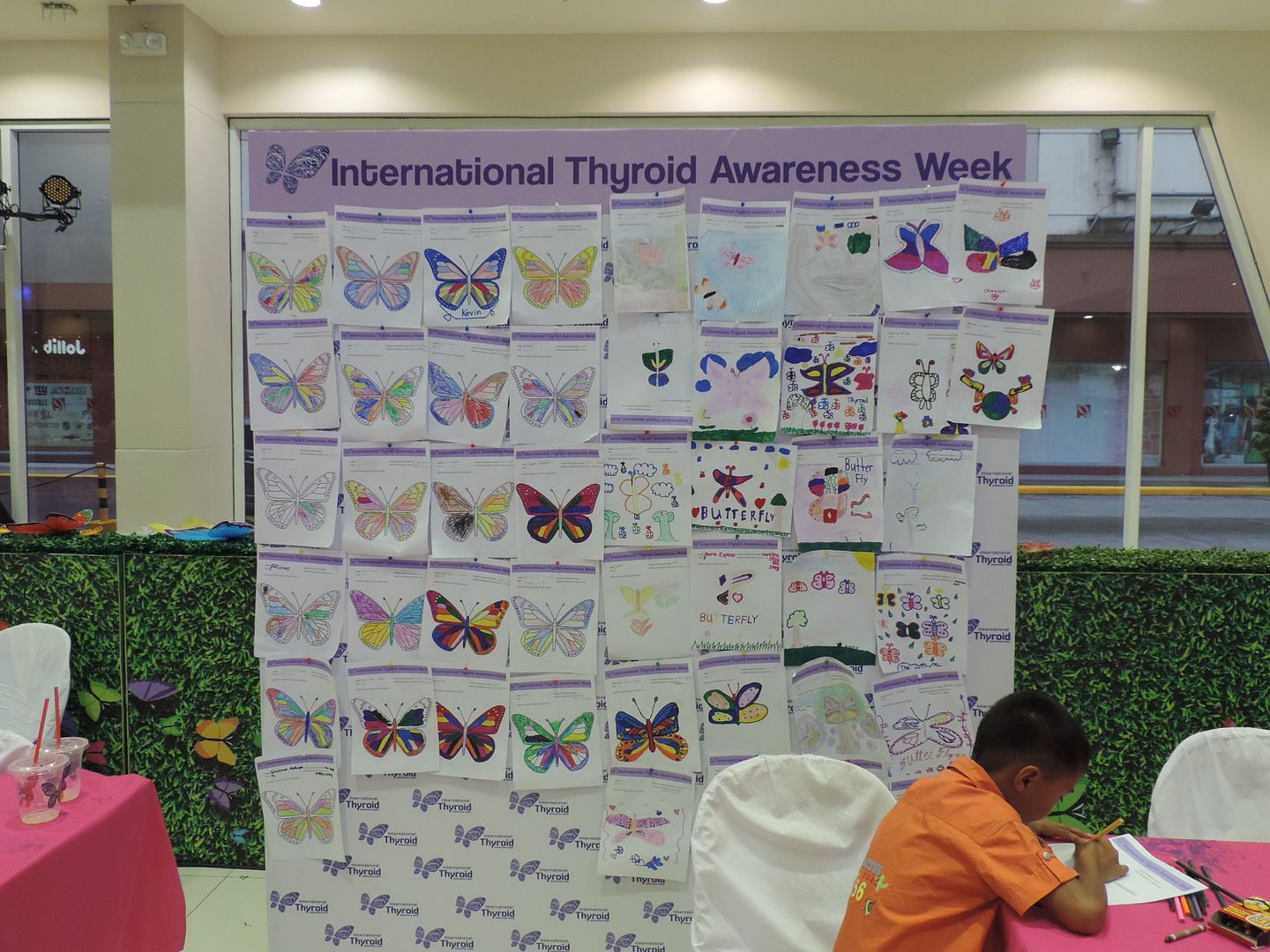 These kids did very well, don't you think?
Lecture and Open Forum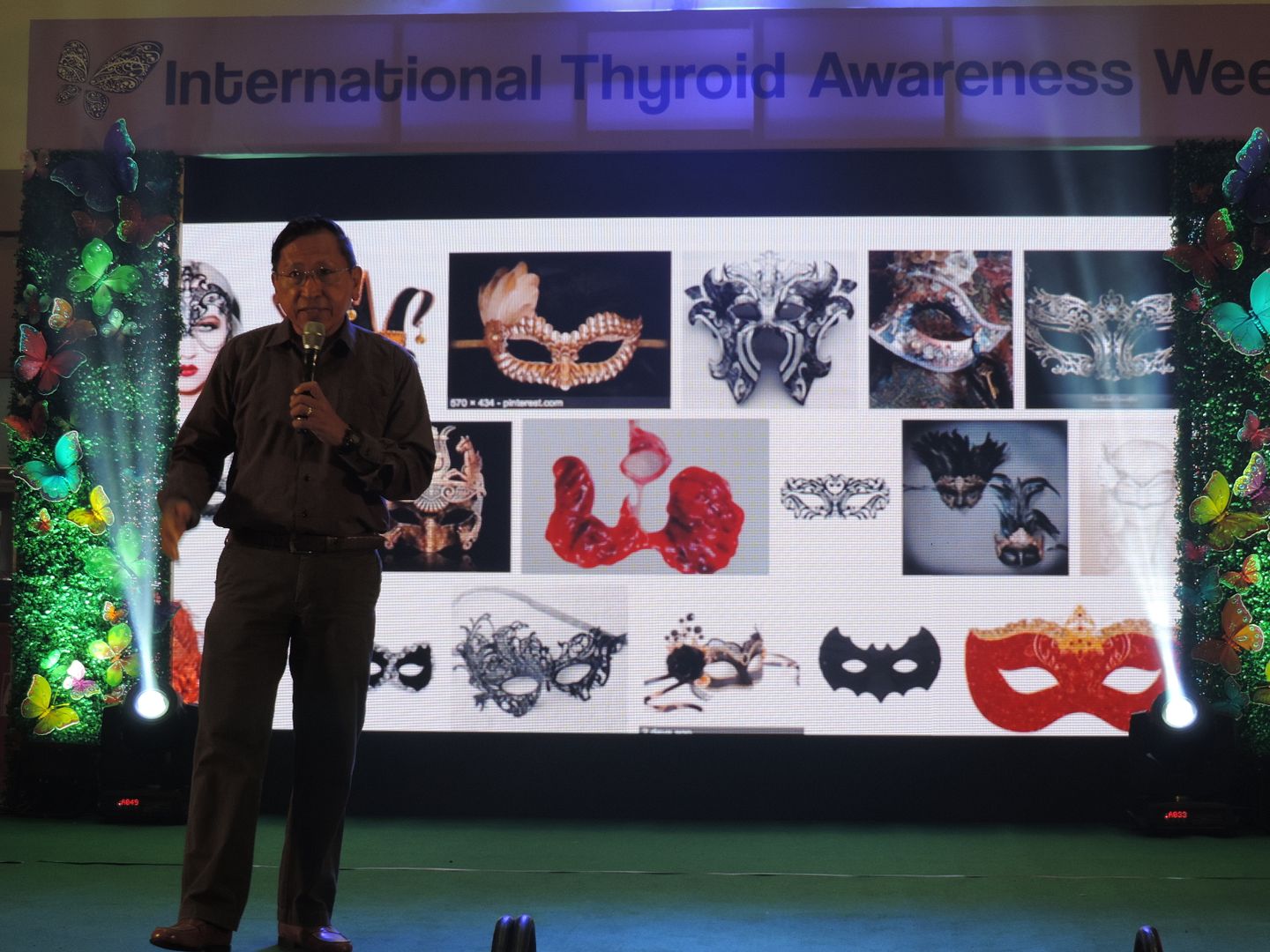 Dr. Teofilo San Luis, National Coordinator of the Philippines, Iodine Global Network
Dr. Teofilo San Luis gave a lecture entitled
"The Thyroid Masquerade"
. He said thyroid diseases can be confusing to both patients and physicians because they manifest in different ways.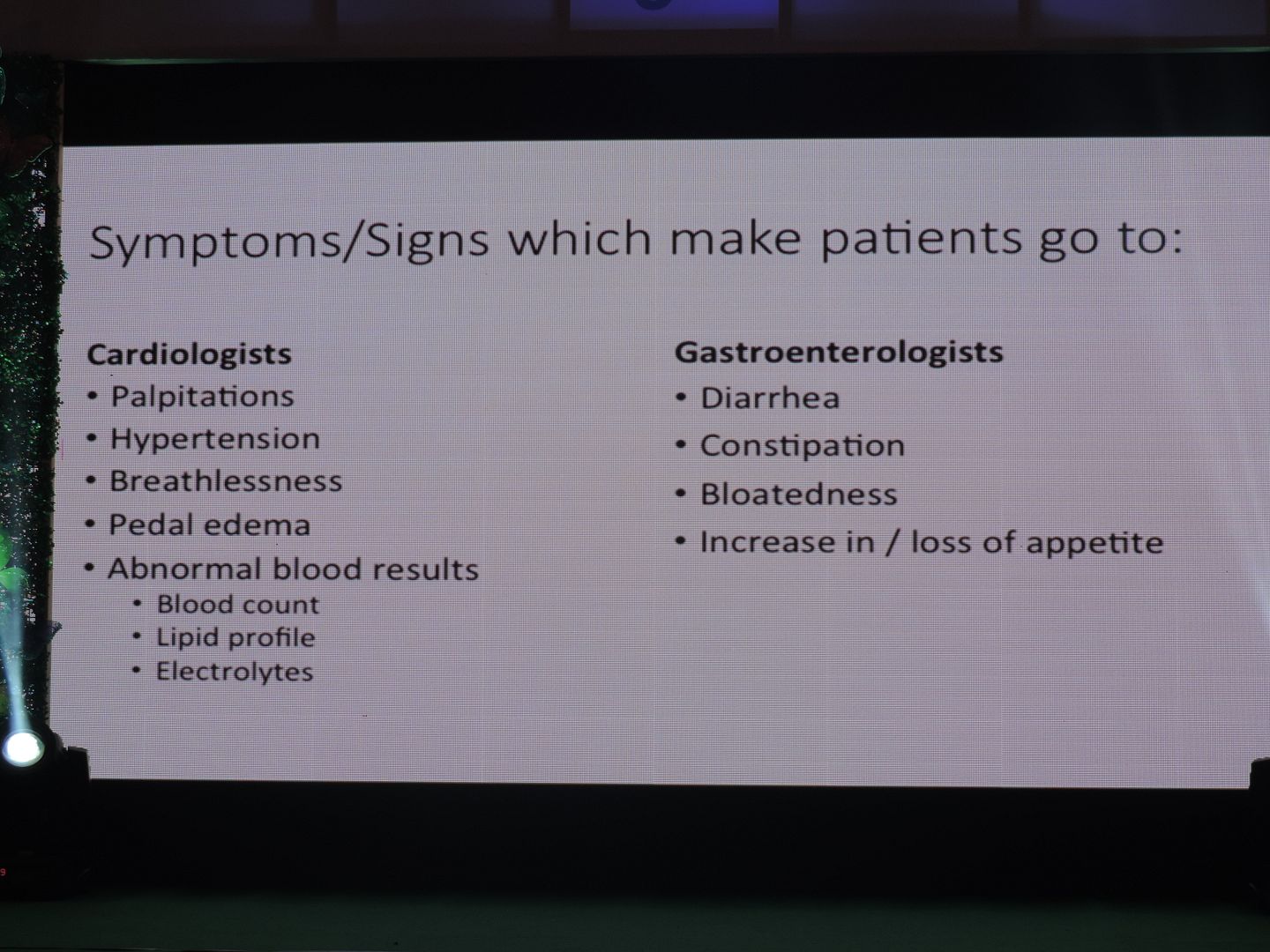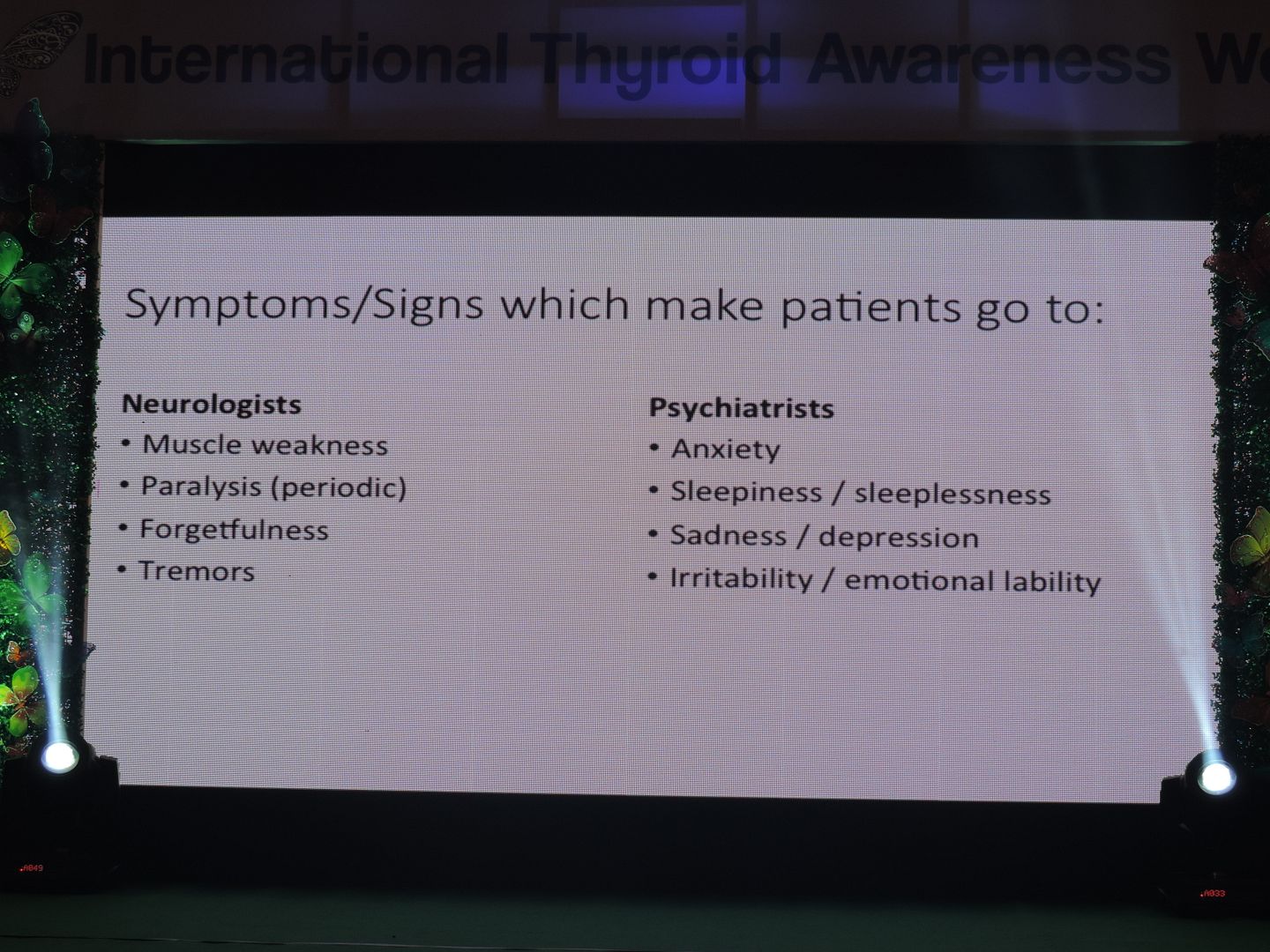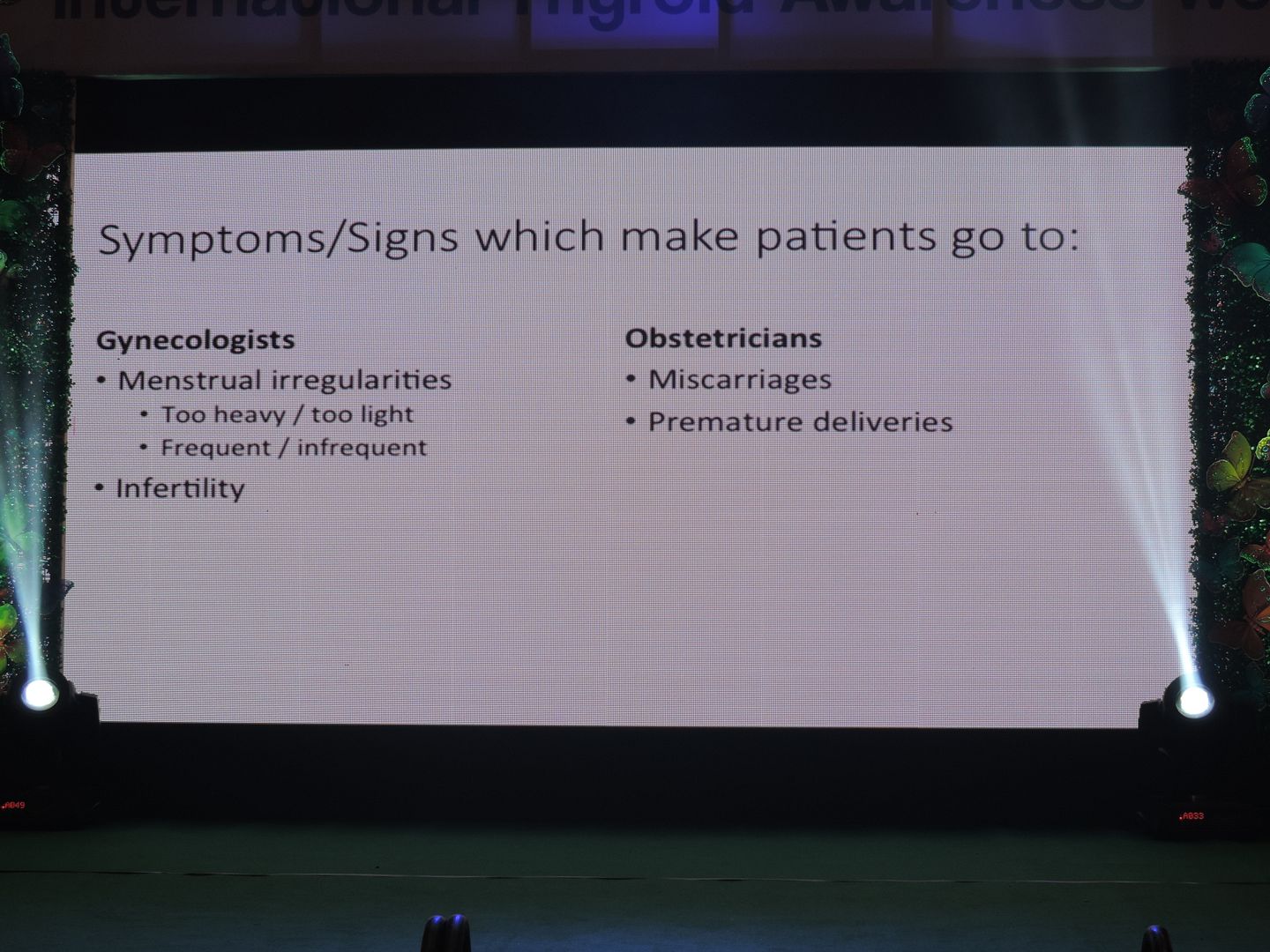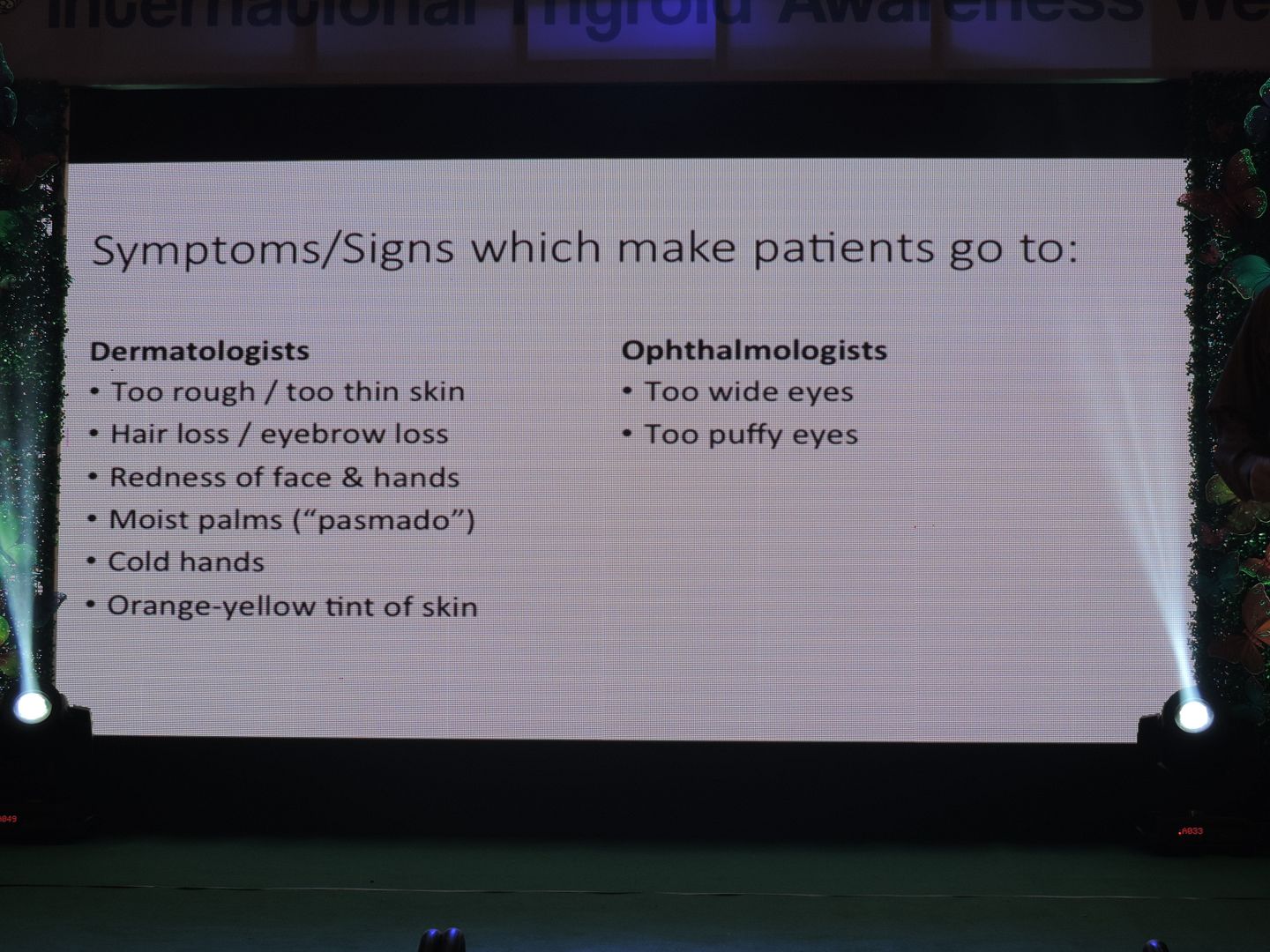 Dr. San Luis said thyroid problems affect different parts of the body, such as the heart, lungs, stomach, ovaries, throat and skin, which prompt patients to consult different doctors.
Some significant facts mentioned in the lecture are as follows:
• The thyroid gland is a small organ with a huge impact. The gland makes, stores and releases thyroid hormones into the blood, thus regulating metabolism. These hormones are essential for the proper functioning of all bodily tissues and organs.
• There are two functional disorders of the thyroid: hypothyroidism (underactive thyroid) and hyperthyroidism (overactive thyroid).
• Long-term complications of hypothyroidism can be serious and include slow heart rate, higher diastolic blood pressure, elevated cholesterol levels, infertility and Alzheimer's disease.
• Patients with hyperthyroidism may experience weight loss, weakness, anxiety and irritability, very fast heart rate, prominent staring eyes, hair loss, fast growing fingernails, thin and very smooth skin, trembling hands, frequent bowel movements, and abnormal menstrual periods.
• Despite the symptoms of thyroid dysfunction being so varied and sometimes misleading, the condition can easily be diagnosed by (1) simple blood tests to check the level of thyroid hormone [T4, T3, TSH] and (2) a physical examination to look for typical signs to support the correct diagnosis.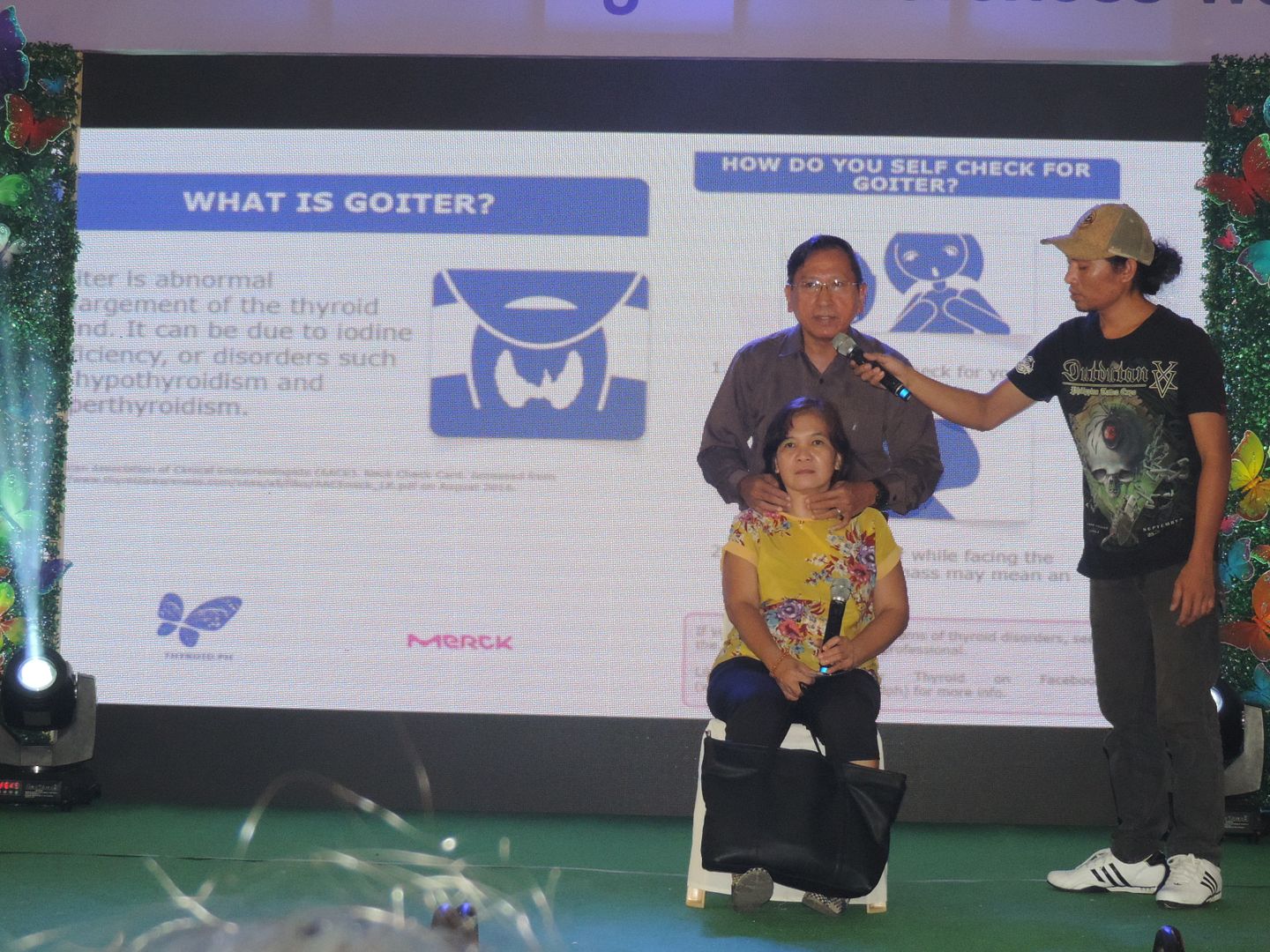 The steps one should take to self-check for
goiter
(enlargement of the thyroid gland) was also discussed during the lecture.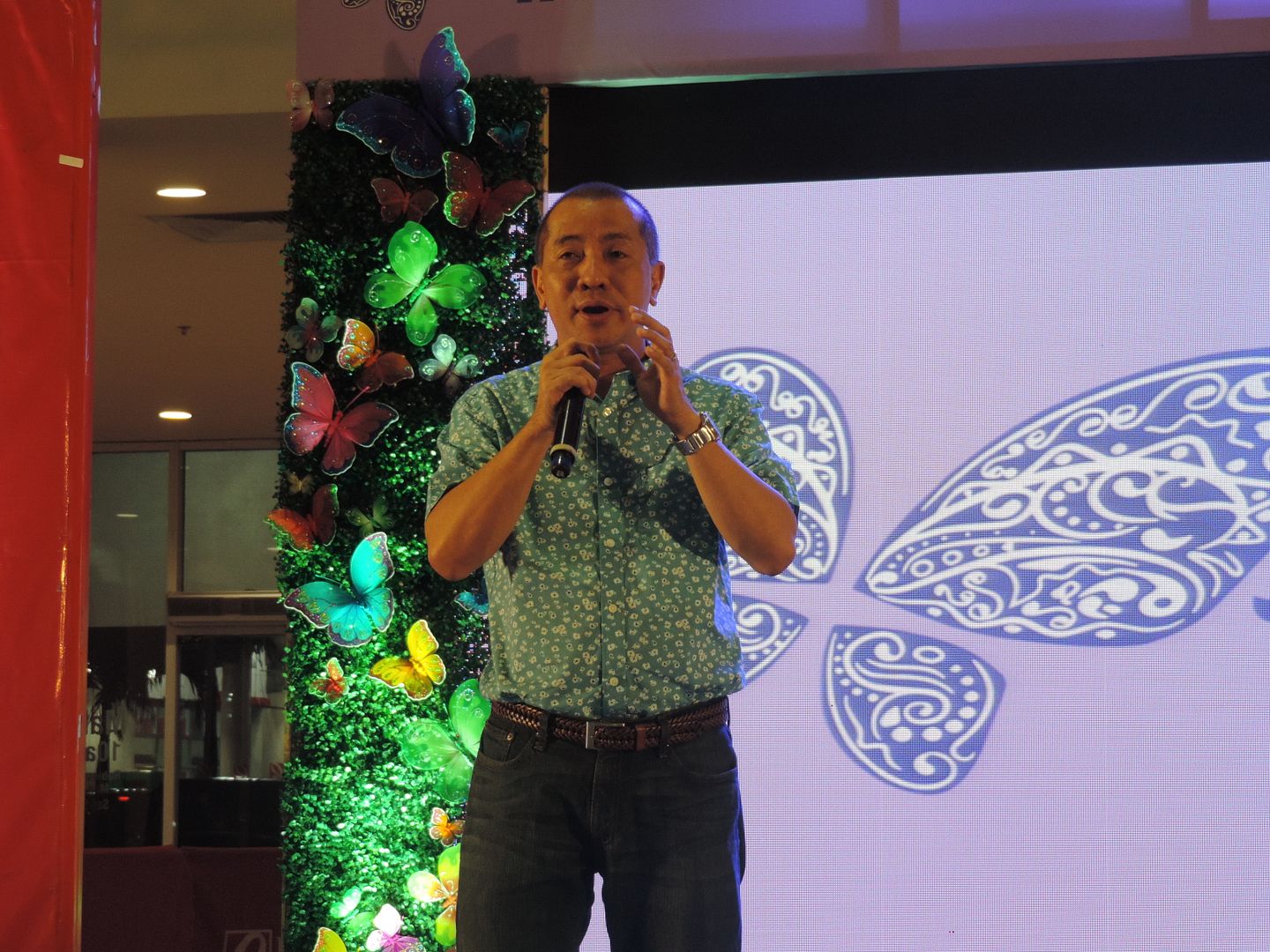 Dr. Wesley Llauderes, President of the Philippine Society of Nuclear Medicine
Dr. Wesley Llauderes also enlightened the public about the myths surrounding thyroid disorders. He said drinking cold beverages and shouting or screaming do not cause enlargement of the thyroid gland. Further, not all goiters are cancerous. Also, people suffering from hypothyroidism should eat iodine-rich foods, but patients with hyperthyroidism should limit their consumption of this food group.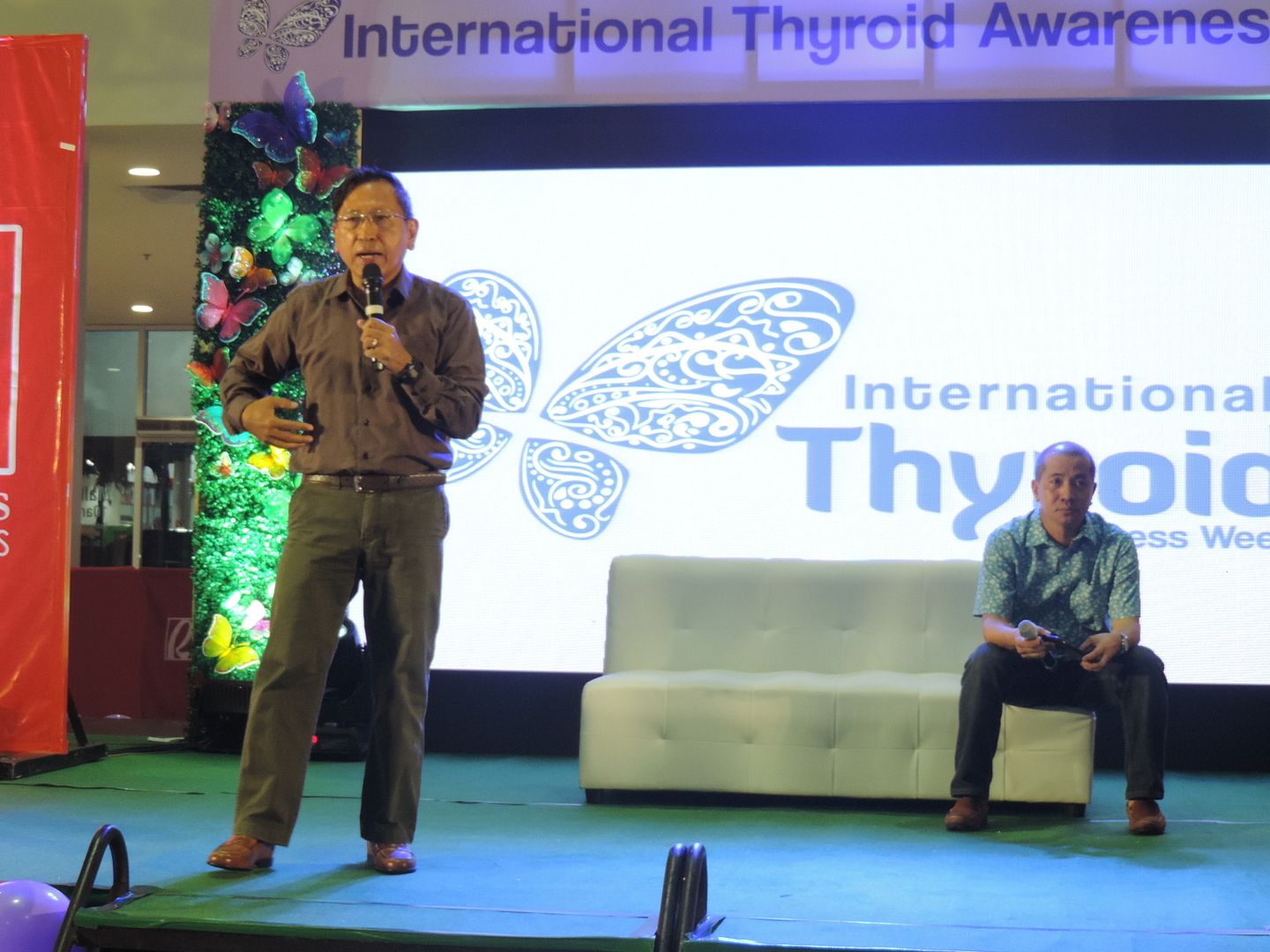 After the lecture, Drs. San Luis and Llauderes entertained questions from the audience.
Awarding of Prizes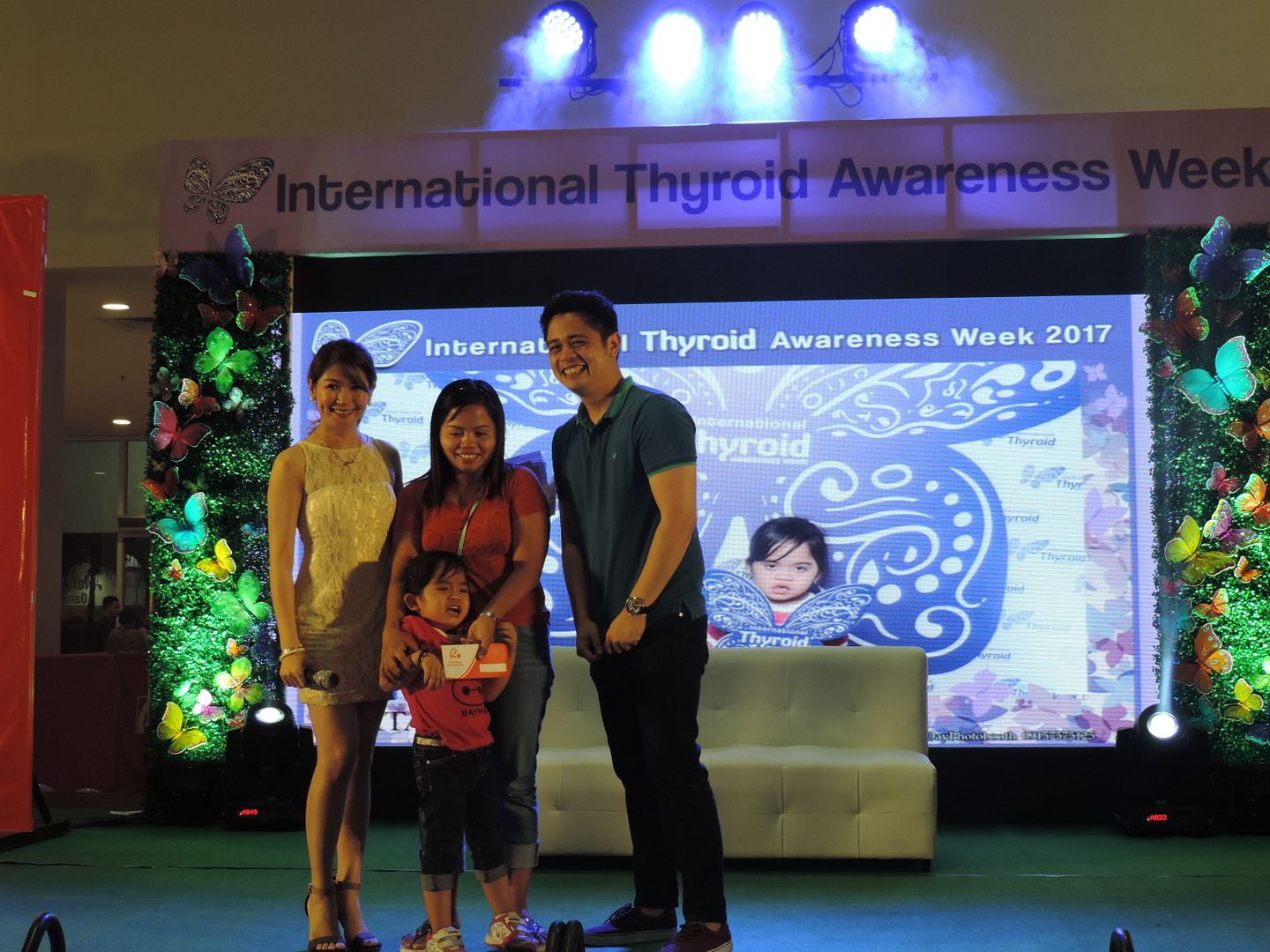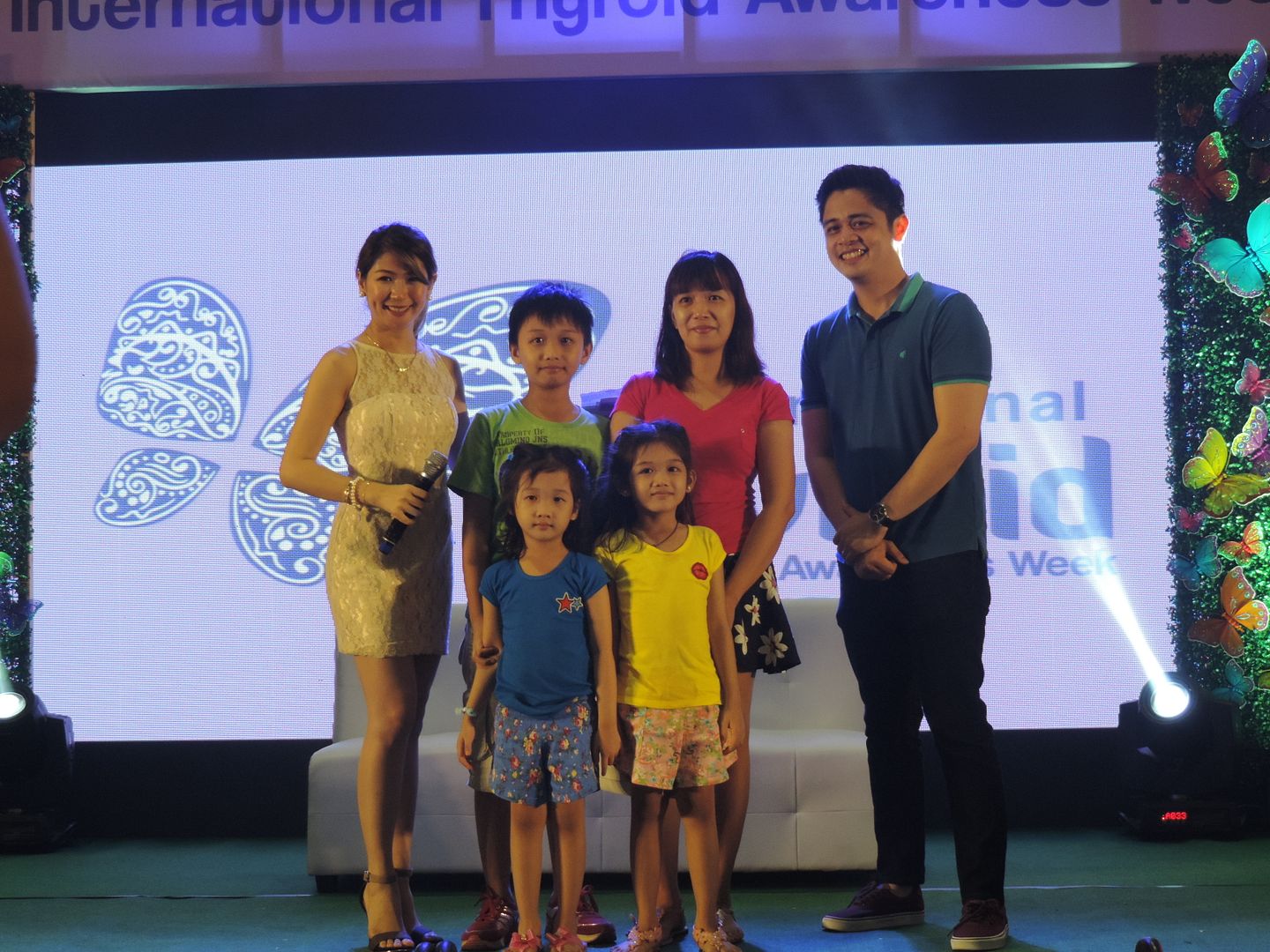 After the lecture and open forum, prizes were given to the winners of the photo booth contest and kids' art contest.
Commitment Pledge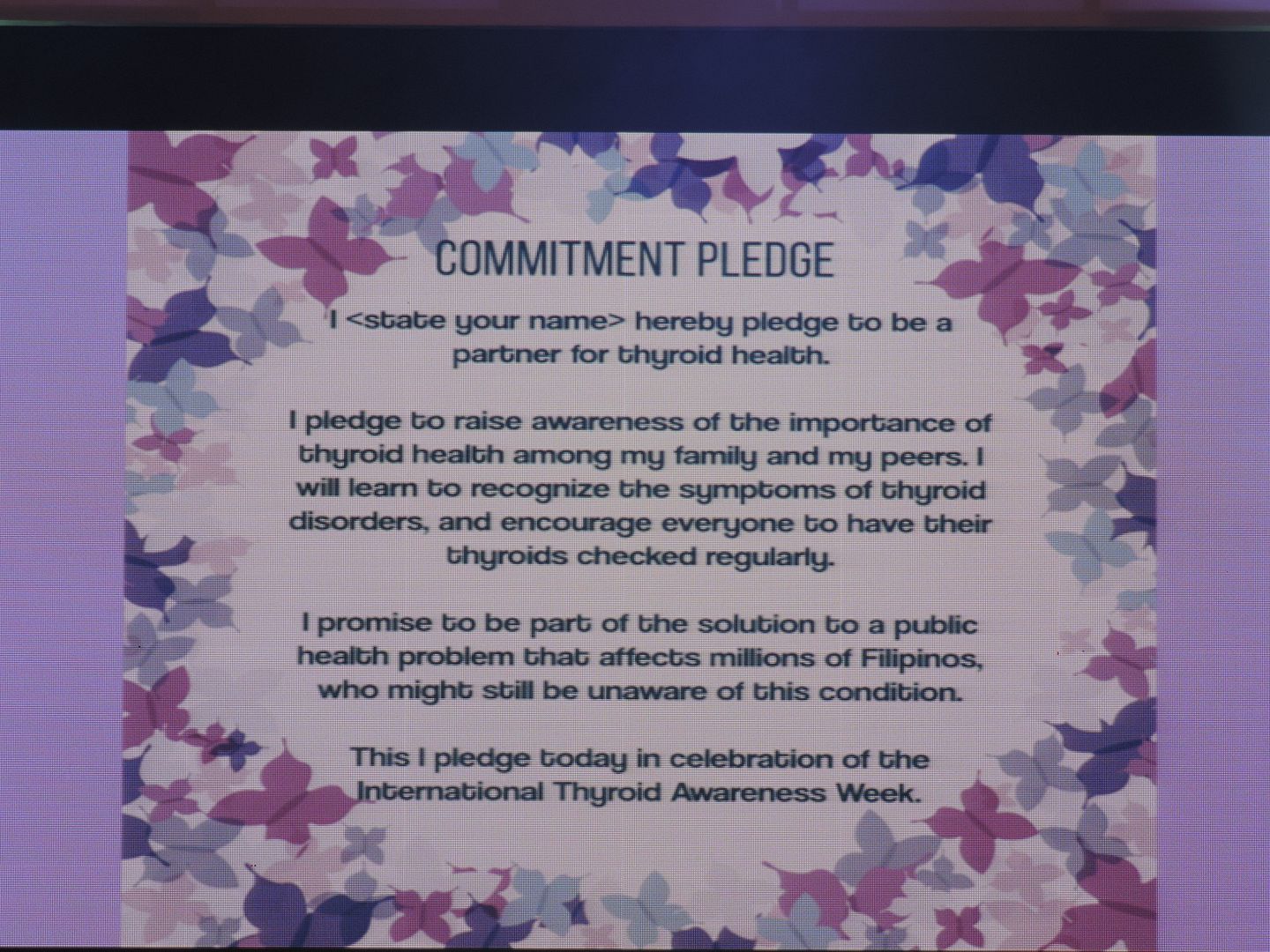 And before the event was over, everyone was asked to stand up and recite the
Commitment Pledge
. The Commitment Pledge is a promise to raise awareness of the importance of thyroid health and to be part of the solution to thyroid problems that affect millions of Filipinos.
The International Thyroid Awareness Week (ITAW) 2017 was made possible by Merck in partnership with the Department of Health (DOH), Philippine Thyroid Association (PTA), Philippine Society of Endocrinology, Diabetes, and Metabolism (PSEDM), and the Iodine Global Network (IGN).