Yesterday, June 13, was my son's first day in Grade 6. Of course, I had to be there! I have always accompanied my son to his classroom since he entered big school in 2011 as a Kindergarten 2 pupil. And I have always taken a picture of him inside his classroom on the first day of school. I wouldn't want to miss the opportunity to have this obligatory first-day-of-school photo of my son yesterday because well, it's his last year in grade school.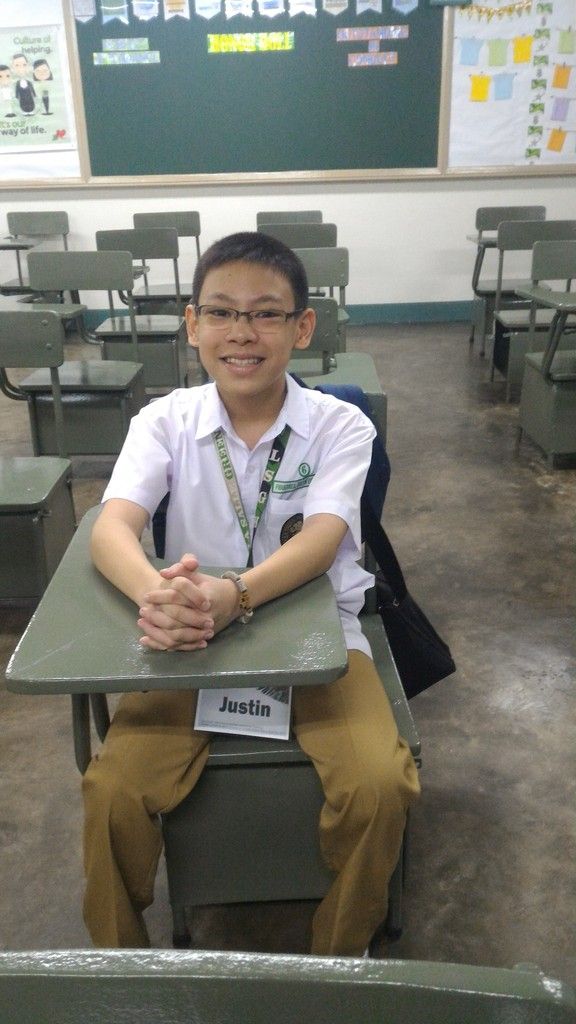 We were in school early because of his proctoring duties for the Grade School Student Council (SC). He was actually one of the two students who arrived first in his classroom. It's also his first day to wear his black vest as appointed SC member.
Photo credit: Arbi Bautista
I hope he enjoys Grade 6 as much as he did the previous school years. All the best to you, my son!