The weather these days is so unforgiving! I really can't stand the scorching heat. If I can help it, I'd rather stay inside the house than go out and burn under the sun. But this mom's got to take care of her family's needs, too. I still have to buy food, toiletries, medicines and whatnots. Thank heavens for online shopping because I can do all these and more at the comfort of our own home!
Come to think of it, online shopping makes every mom's life so much easier. Imagine the loads taken off our backs if we shop online. First, we save a lot of time and effort since we don't need to travel to and from shops or malls if we need to buy stuff. This also means no terrible traffic to deal with! We also avoid the long lines in the cashier if we also shop for the things we need online. Eventually, we also save money with online shopping because it's travel-less shopping which means no transportation costs, right?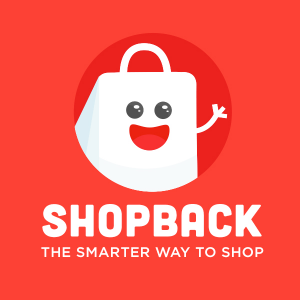 And speaking of savings, I recently discovered an online shop that not only lets me save time, effort and money but allows me to earn as well. At
ShopBack
, customers score great deals and huge discounts in over 500 stores. What's more? Shoppers will also get a percentage of their shopping money for online purchases made using ShopBack. And because
ShopBack is the region's top cashback provider
, it means we get more cashback the more we shop!
Online Shopping Made Easy
Now how does ShopBack work? Getting around the website is easy. Just follow these simple steps:
• Click on the store of your choice at ShopBack and you'll get redirected to that store's website.
• Make an online purchase.
• Get cashback in your ShopBack account.
• After the merchant validates your order, your cashback becomes redeemable.
• When your redeemable cashback reaches Php300, you can request for payout to your PayPal or bank account.
Shop with Coupons
You get even more savings when you shop at ShopBack using coupons. Yes, you heard that correctly! Aside from the cashback you're getting, you can still avail awesome discounts when you use Lazada coupons with your purchases, for instance, or Aliexpress coupons you can find on ShopBack.

Moms with hungry kids? No problem! You can order food online at ShopBack through
Foodpanda
. Itching to travel? You don't need to worry about this, too. You can book your flight online and get the best accommodations using ShopBack. Check out the best travel deals
here
.