I received a short notice event invite via text last Wednesday from a dear PR friend, and I simply couldn't say no. Besides, she said it's a Mother's Day treat for most of the guests. I said "most" because it so happened that there were also male attendees.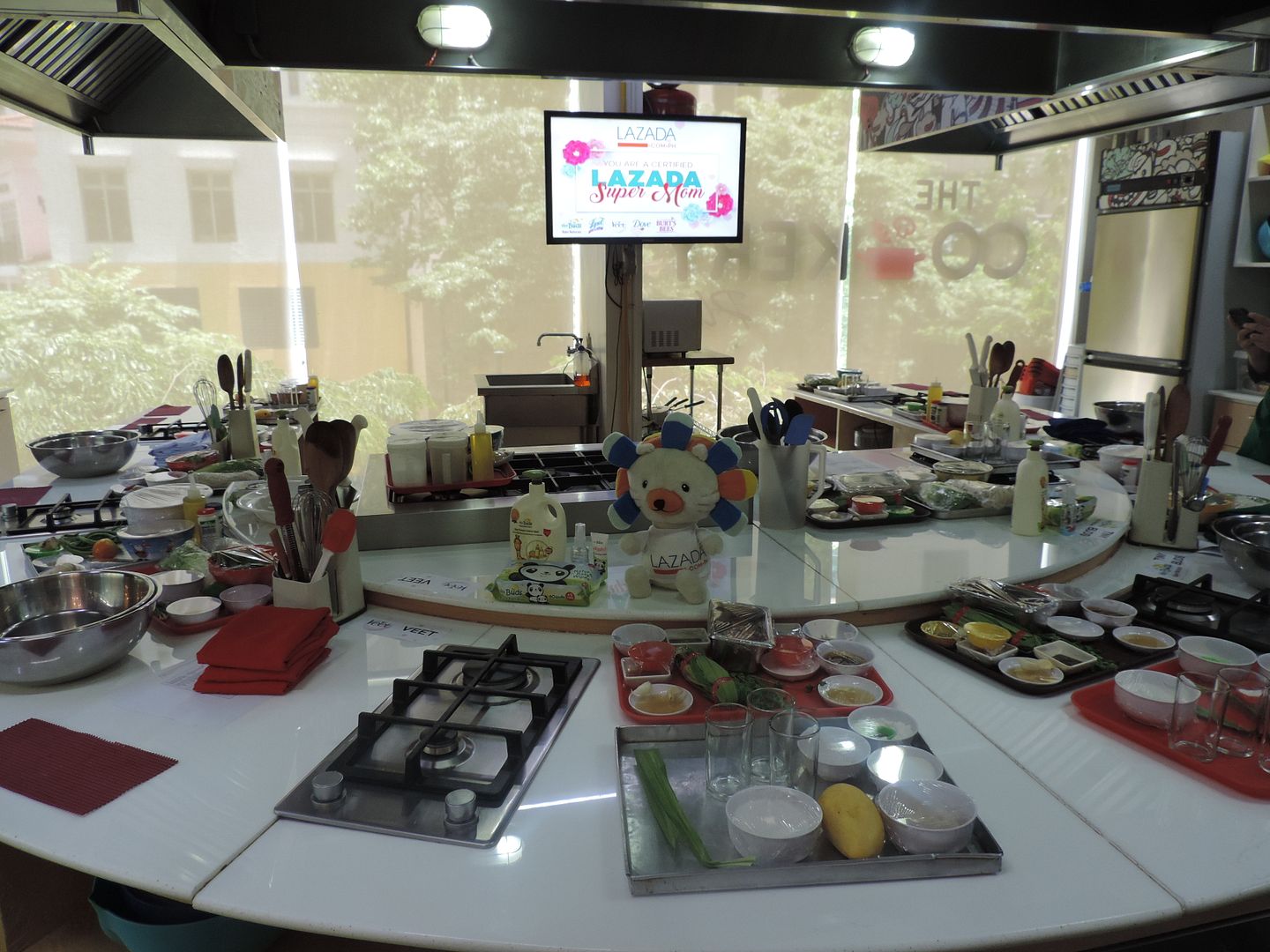 The venue was The Cookery Place at BGC. The Cookery, according to my online research, is a place where cooking parties, classes or events are held.
I initially thought they will treat the guests to a fancy lunch, but seeing this arrangement made me realize what an exciting afternoon the event would be. We were going to have a cooking lesson with a chef. We were divided into four groups with three members for each group.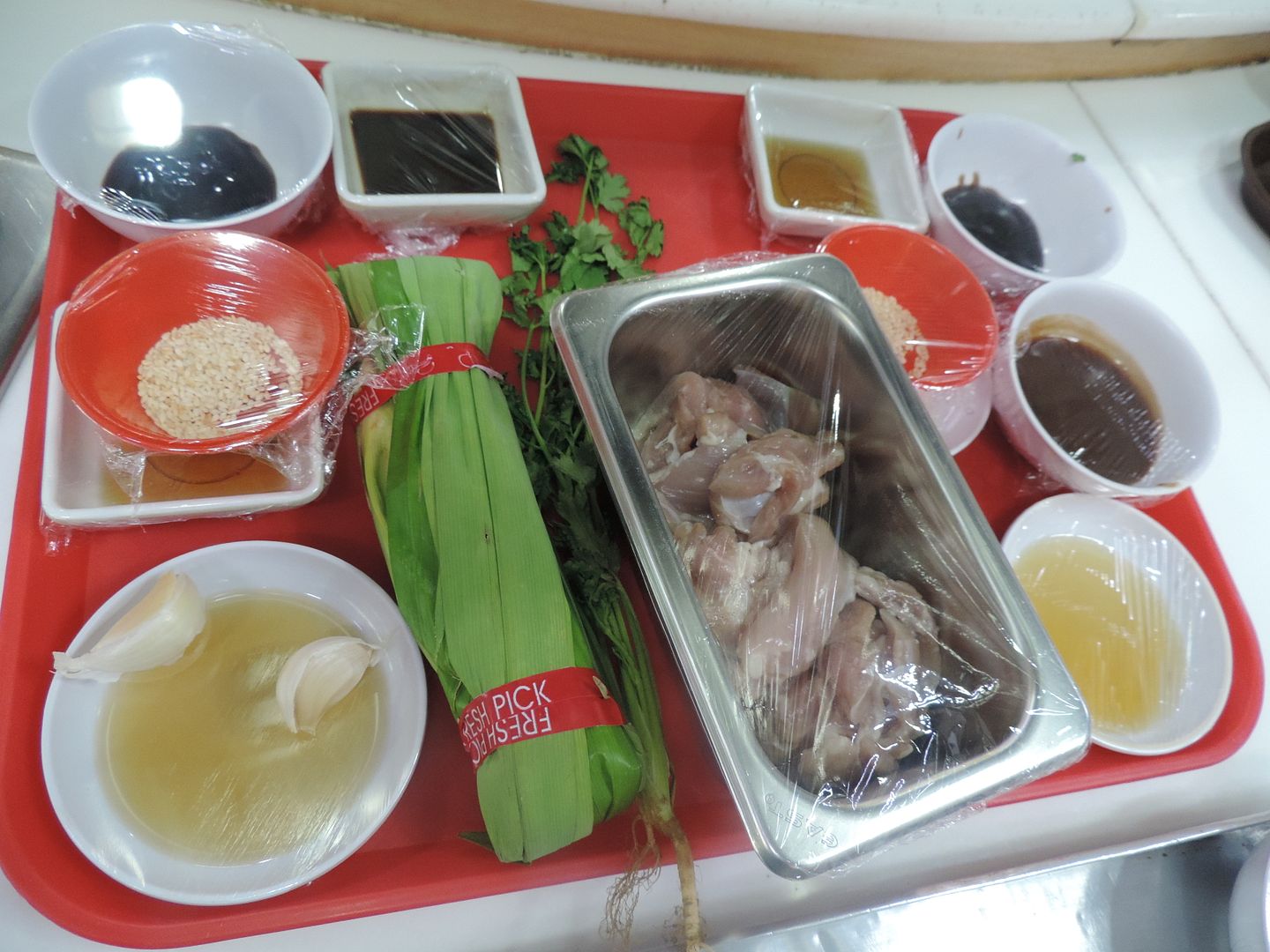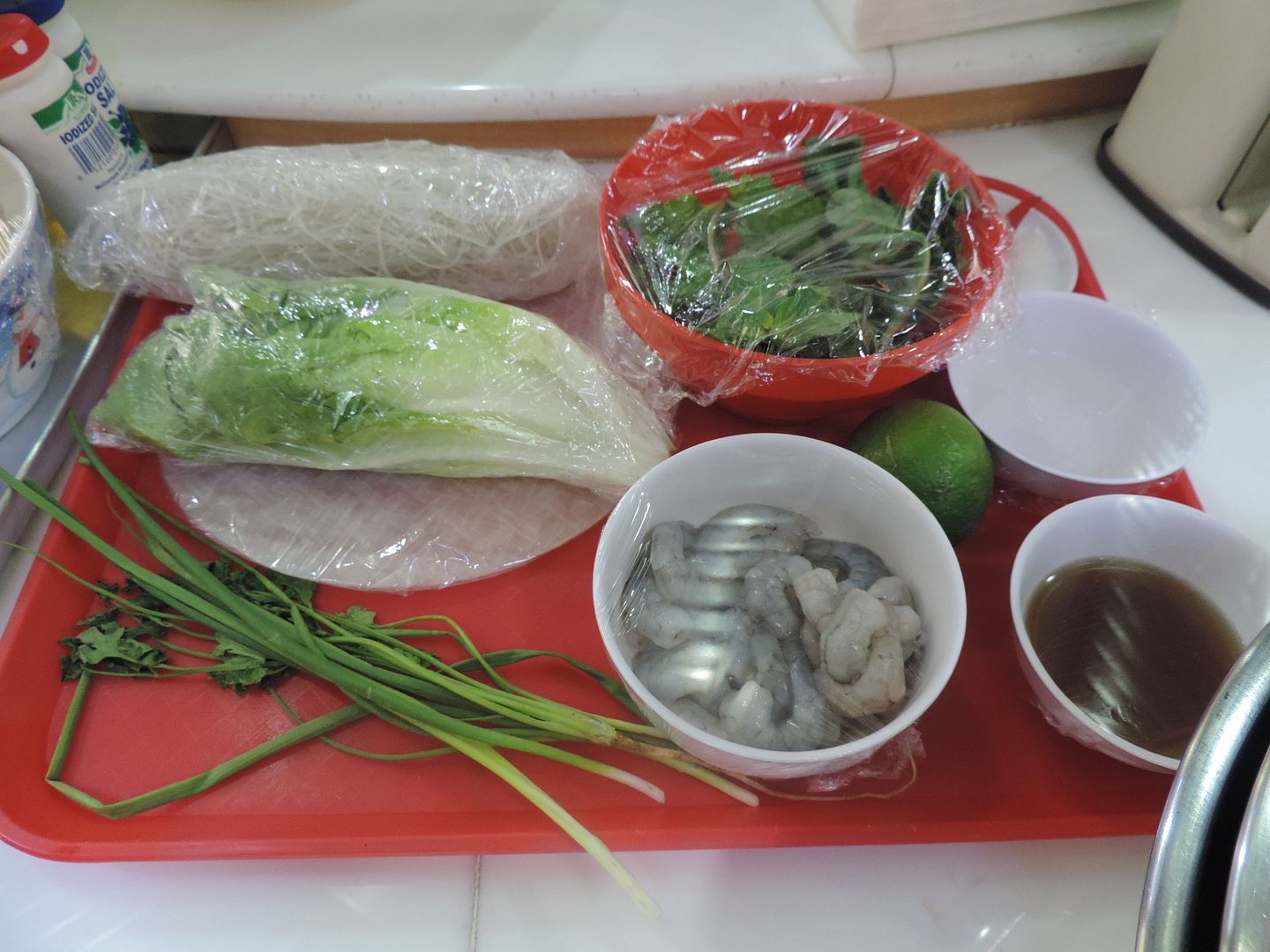 Our mission: To whip up the following scrumptious Thai dishes — Fresh Vietnamese Spring Rolls with Nuoc Cham, Chicken Pandan with Sesame Tamarind Sauce, Pineapple Fried Rice and Coconut Tapioca Pudding – using the ingredients provided.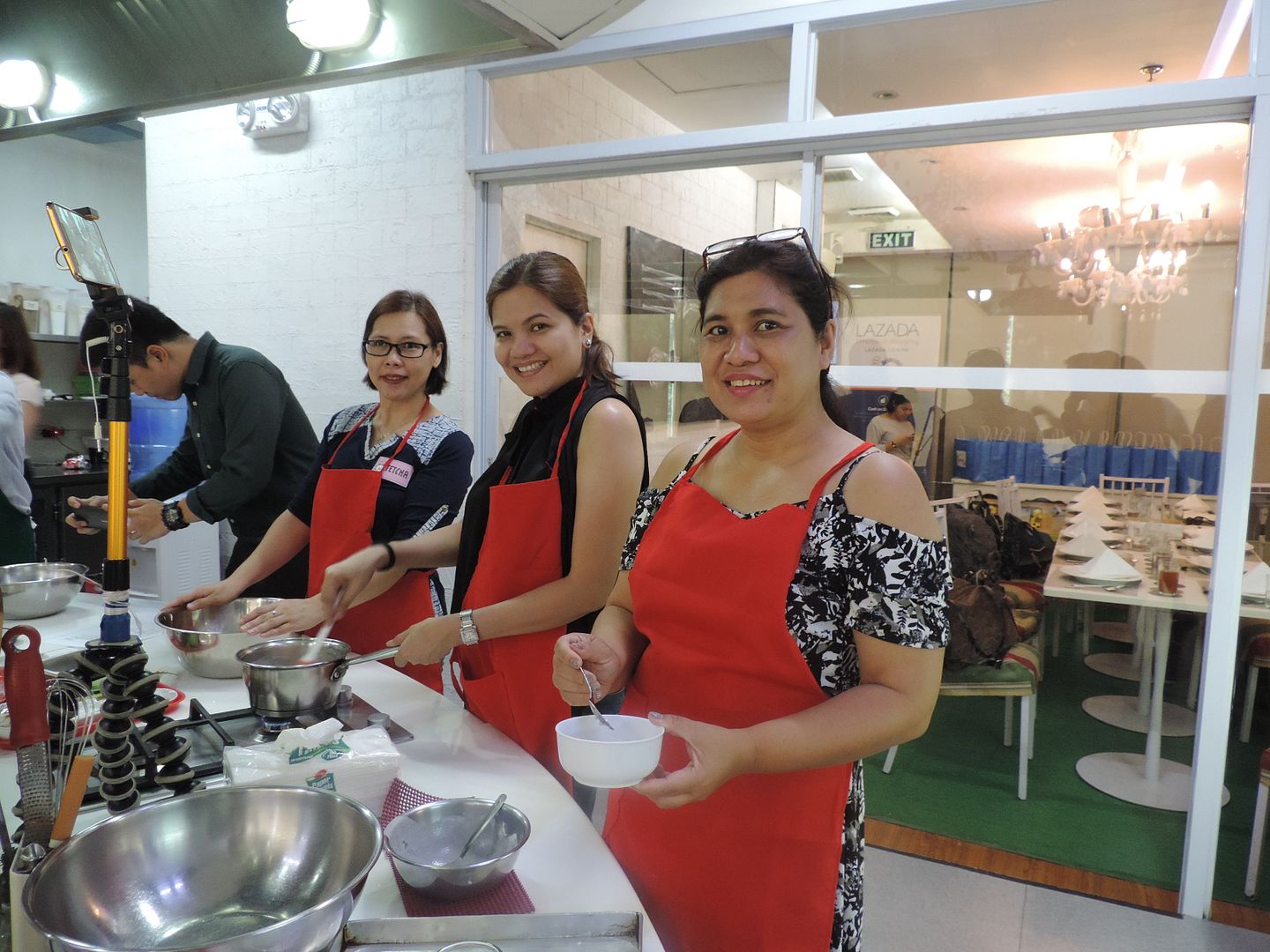 Go Veet Team!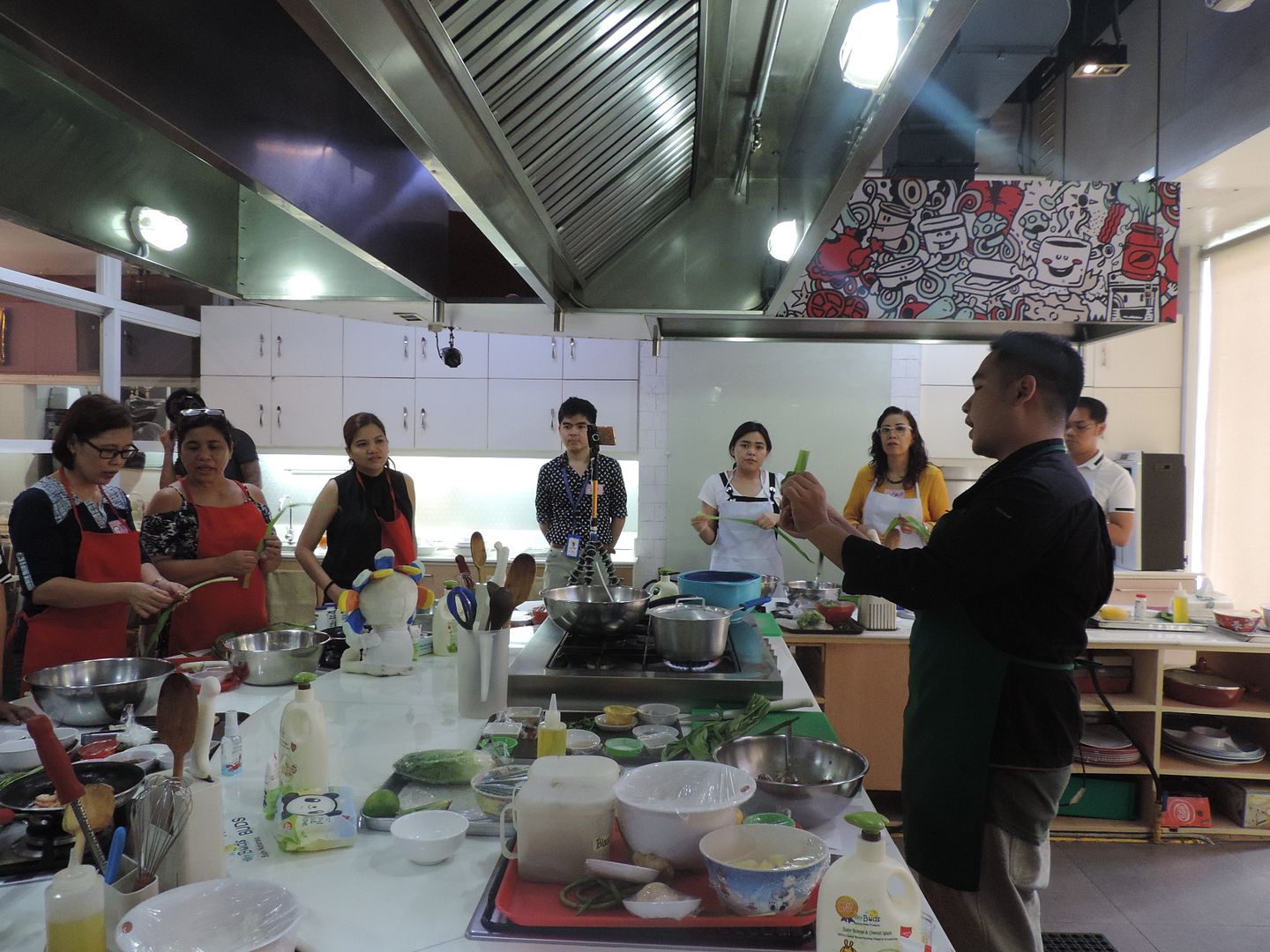 Busy bees!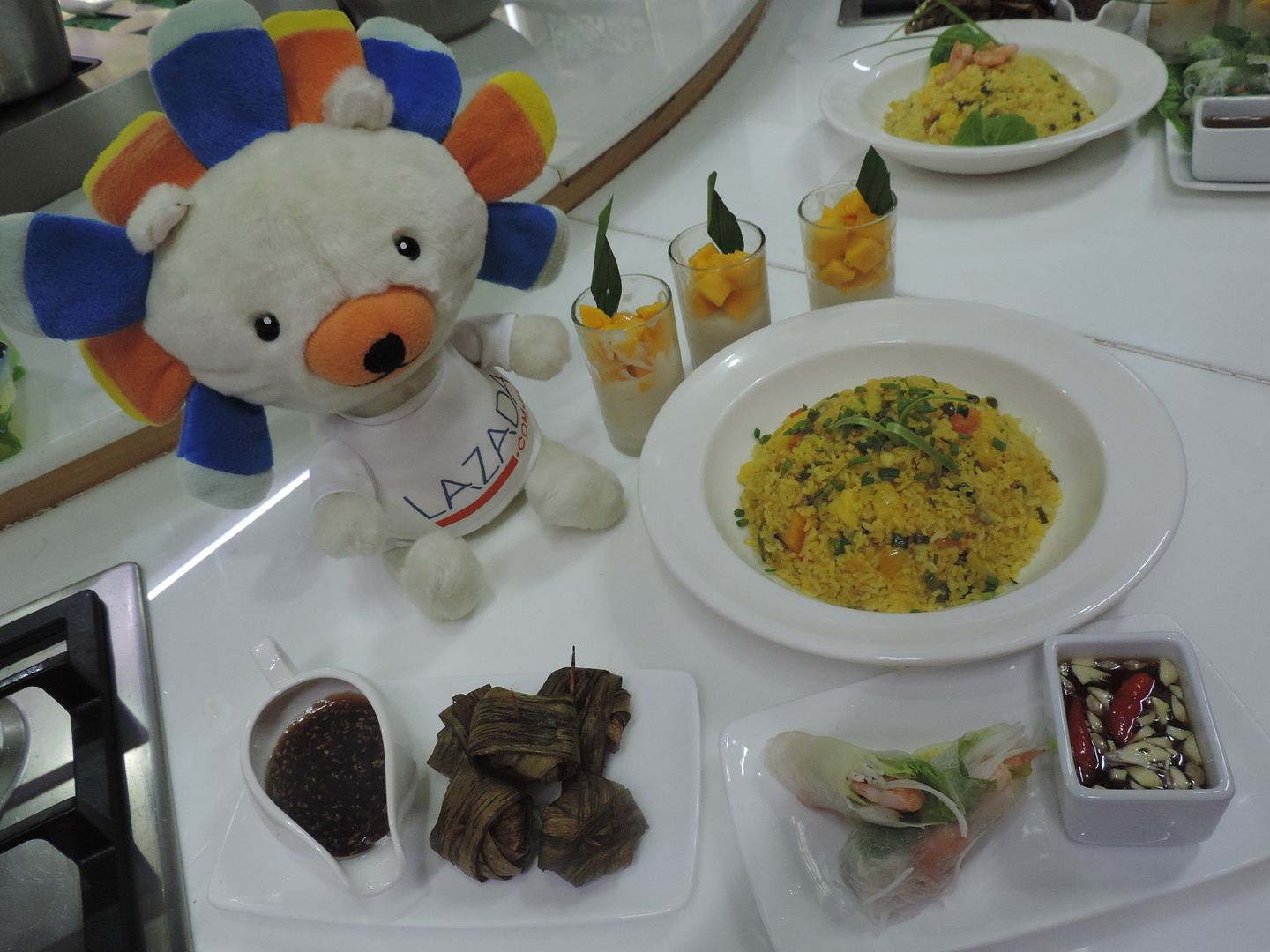 And these are the products of our labor of love! We got to try them, too, before we left. My favorite was the Chicken Pandan with Sesame Tamarind Sauce paired with Pineapple Fried Rice, of course.
True enough, the event was really a treat for the Lazada Super Moms! We all went home with a heavy bag of goodies plus a bouquet with a hidden Lazada GC. Thank you so much, Lazada! You made us feel really special!
#LazadaSuperMom