Grade 5 was over before we know it. That's really how I felt when it was time to get my son's report card last April 4. It was a relief, though, to know that another challenging school year was over, but really, everything went by so quickly. Two months from now and Justin will already be in Grade 6. Oh, where did time go?
Anyway, I was supposed to be documenting Justin's 4th quarter awards because that's what I got when I received his report card last week. I realized, however, that I haven't written about his 3rd quarter achievements, and so I'll mention them here in passing.
Unexpectedly, 3rd Quarter proved to be Justin's strongest quarter in terms of average. While a few of his subject grades went down, he also had other subjects that went up, with the rise outweighing the dips. So it was good. Nope, it was the best!
But he became busy after the 3rd quarter with school activities, particularly with the Student Council campaigning because he was chosen to run for Grade 6 Level Representative under one party. He and the other boys included in the campaign missed a lot of class discussions (more than a week's worth, I think), and that was evident in Justin's quizzes.
We expected the worst for 4th quarter, and true enough, it was Justin's lowest. His 4th quarter average dropped one whole point from the previous quarter's. But he still got the same awards he received during the 3rd Quarter, and two more!
He was given certificates for First Honors and Excellence in Computer.
He also received certificates for Outstanding Conduct and Perfect Attendance.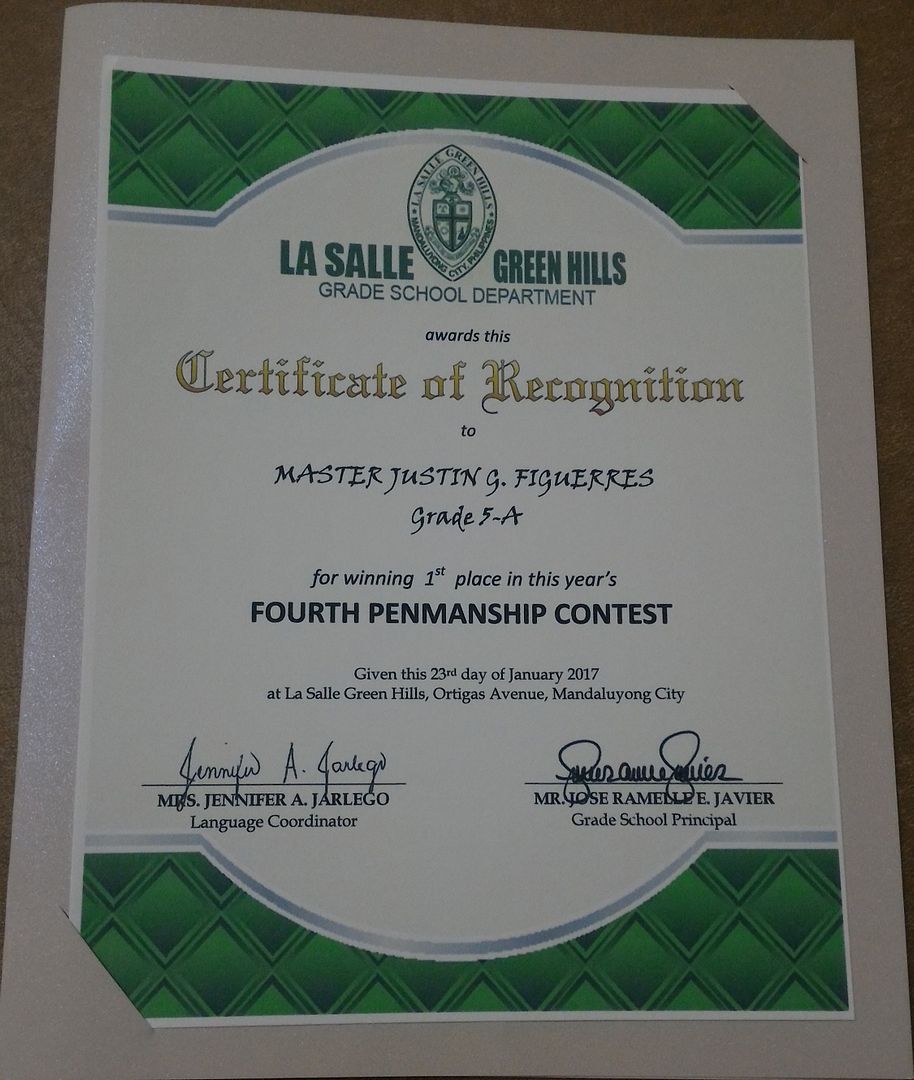 Lastly, he got a certificate for winning 1st place in the Fourth Penmanship Contest. So that's how the 4th quarter of Grade 5 went. Recognition Day is still a few months away. And like always, we are not expecting anything. It's enough for us that our son did his best.