Last Tuesday was Justin's 1st day of summer drum lessons at Musikgarten Manila. He first enrolled at Musikgarten Manila in Robinsons Galleria in April 2014 under the now famous Pepe Herrera, then at Yamaha School of Music in La Salle Green Hills (LSGH) in the summer of 2015. He said he wanted to enroll again, but Yamaha already cut its ties with LSGH (or is it the other way around?), and Musikgarten Manila was not in Robinsons Galleria anymore. Good thing Musikgarten Manila has an FB page, and that's how we learned about their new location, in AIC Grande Tower, a building just across our place.
Justin with Teacher Fernando
I signed him up for a 12-session course which started this month and will end on the last week of May. He goes to Musikgarten on Tuesday and Thursday afternoons for one hour each session, and he is now being coached by Teacher Fernando Mendoza Jr., a fellow Thomasian who majored in Jazz Studies, Emphasis on Drum Set.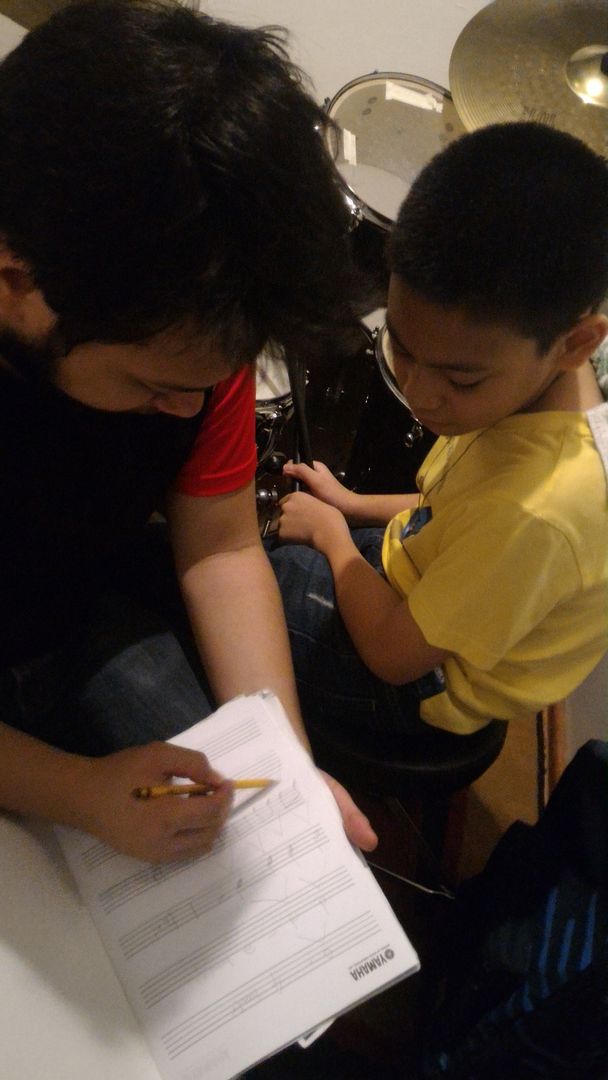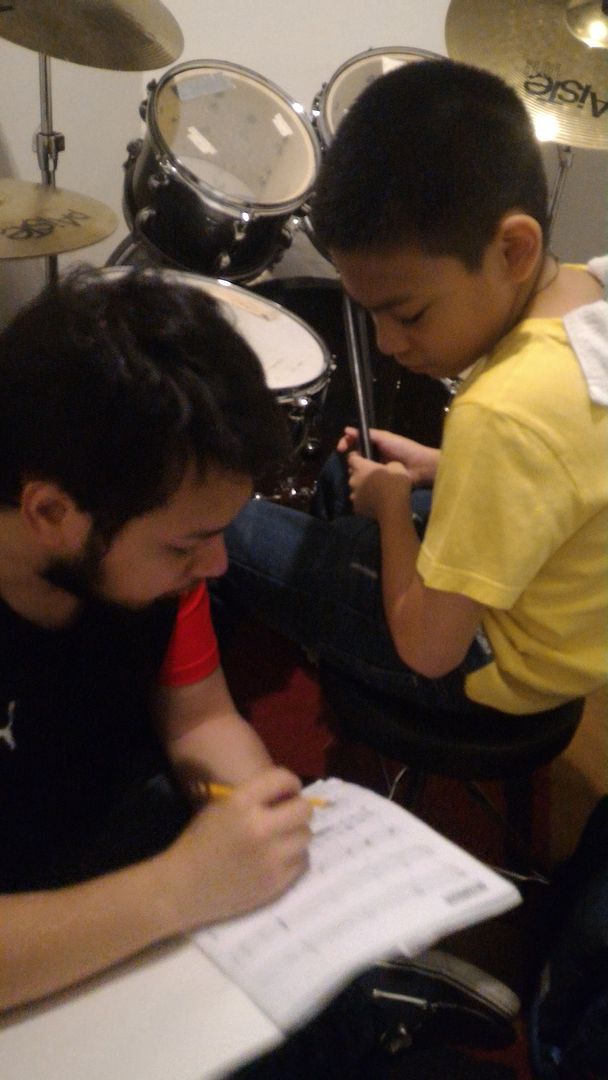 We bought his musical pieces from Yamaha which Teacher Fernando used to refresh his "drum memory" with. They reviewed note reading and did some practice drills on the first day. Today, his second day at Musikgarten, Justin learned how to play drum rudiments. We also bought him a drum pad yesterday so that he could do drum exercises at home to improve his drumming skills.
So far, so good! My son looks forward to his drum lessons. I hope his passion and enthusiasm to get better at playing the drums will not wane. We also hope to continue with this musical pursuit even when he's already back in school.
Musikgarten Manila offers lessons in voice, piano, guitar, ukulele, violin, drums, saxophone, flute and recorder. Visit their website to know more about their programs and summer offerings.
Musikgarten Manila
Unit 107 AIC Grande Tower
Garnet Road, Ortigas Center
Pasig City
Email: musikgartenmanila@gmail.com
Telephone No.: 633-6270
Cell Phone Nos.: 0917 859-9936; 0939 275-5072