It was my Nanay's birthday last March 31. It was also their (Nanay and Tatay's) wedding anniversary, so we thought of giving them a simple surprise party. This was the perfect occasion to use the Php3000 McCelebrations GC that I earned from a writing gig. Who says only the young ones can have a McCelebrations party? Even the young once (Nanay and Tatay) deserve this special treat, too!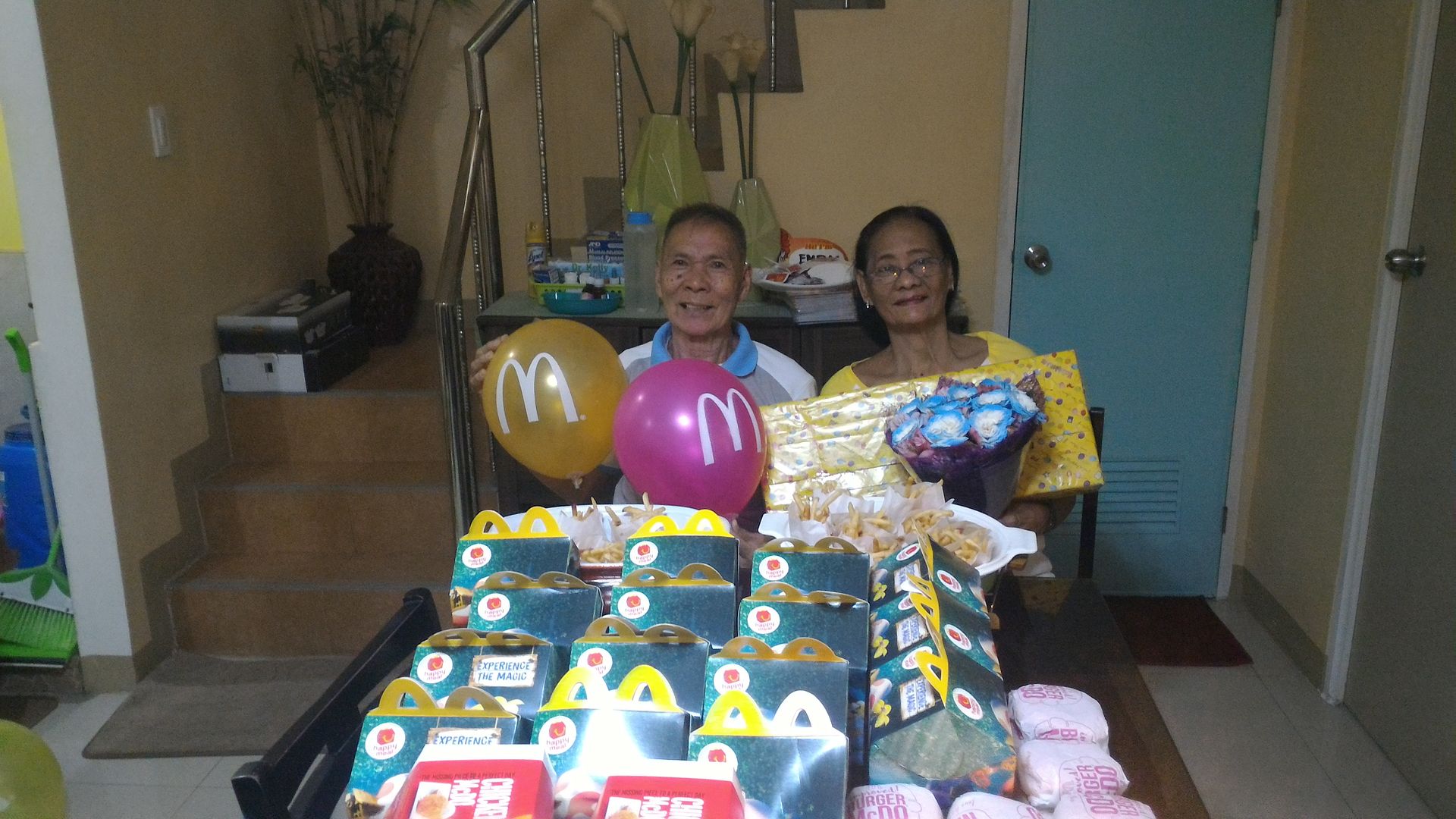 Since we're less than 20 who would attend the party, the GC could already cover our food for the celebration. However, the McDonald staff told us that we needed to pay Php2,000 more for party theme to be able to use my McCelebrations GC. And so we did! We also opted for a take-out party, and we had them deliver everything to my brother's house in Dasmariñas, Cavite.
We availed the Php180 party package for 15 persons, which includes:
• party food (1-pc Chicken McDo)
• giveaways (activity game book)
• party hats and party masks
• balloons (without sticks, sigh!)
• Smurfs Happy Meal toys
• gift for the celebrant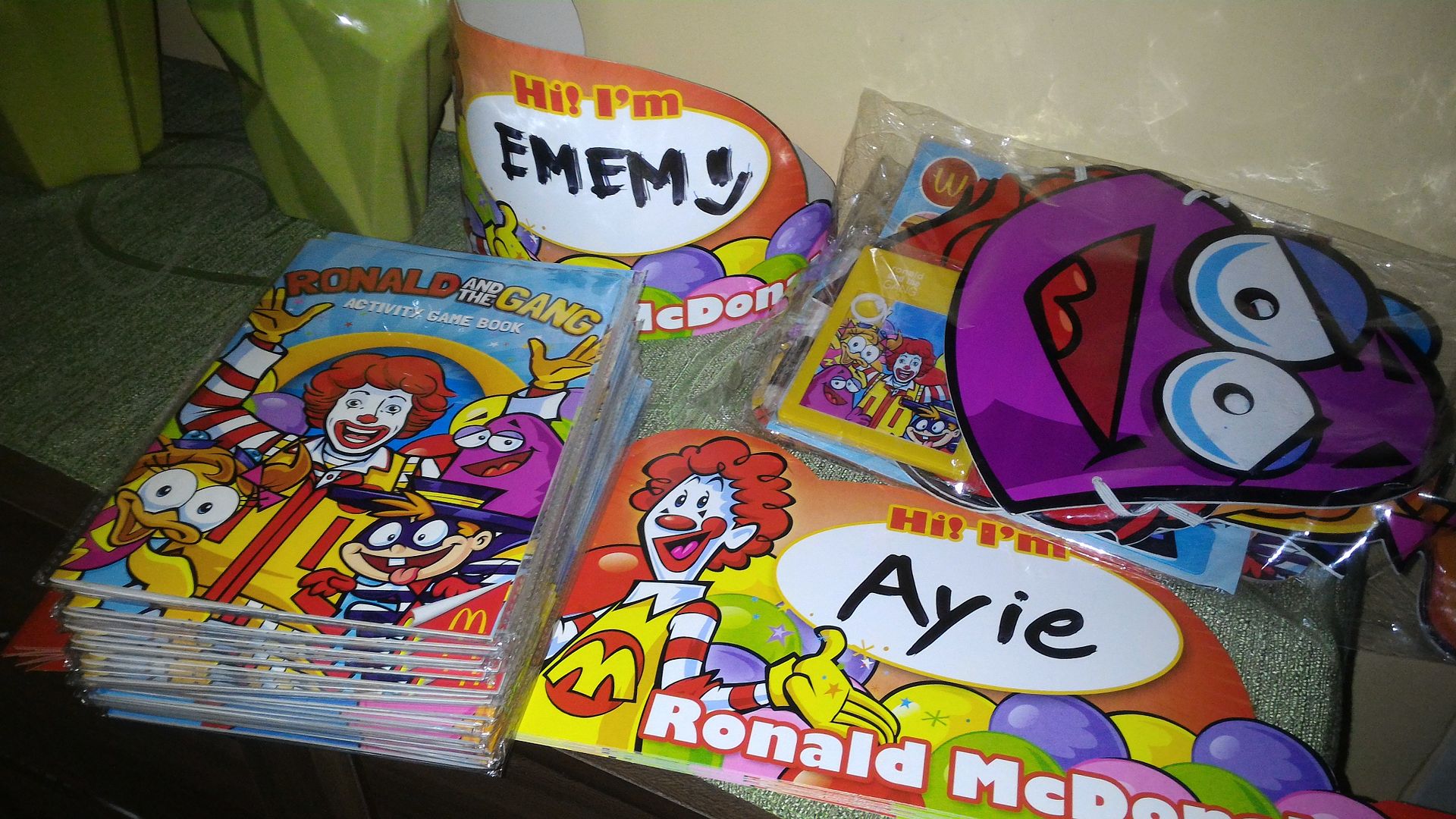 We used the party hats and some of the masks, but we're too old for the activity game books. Lol!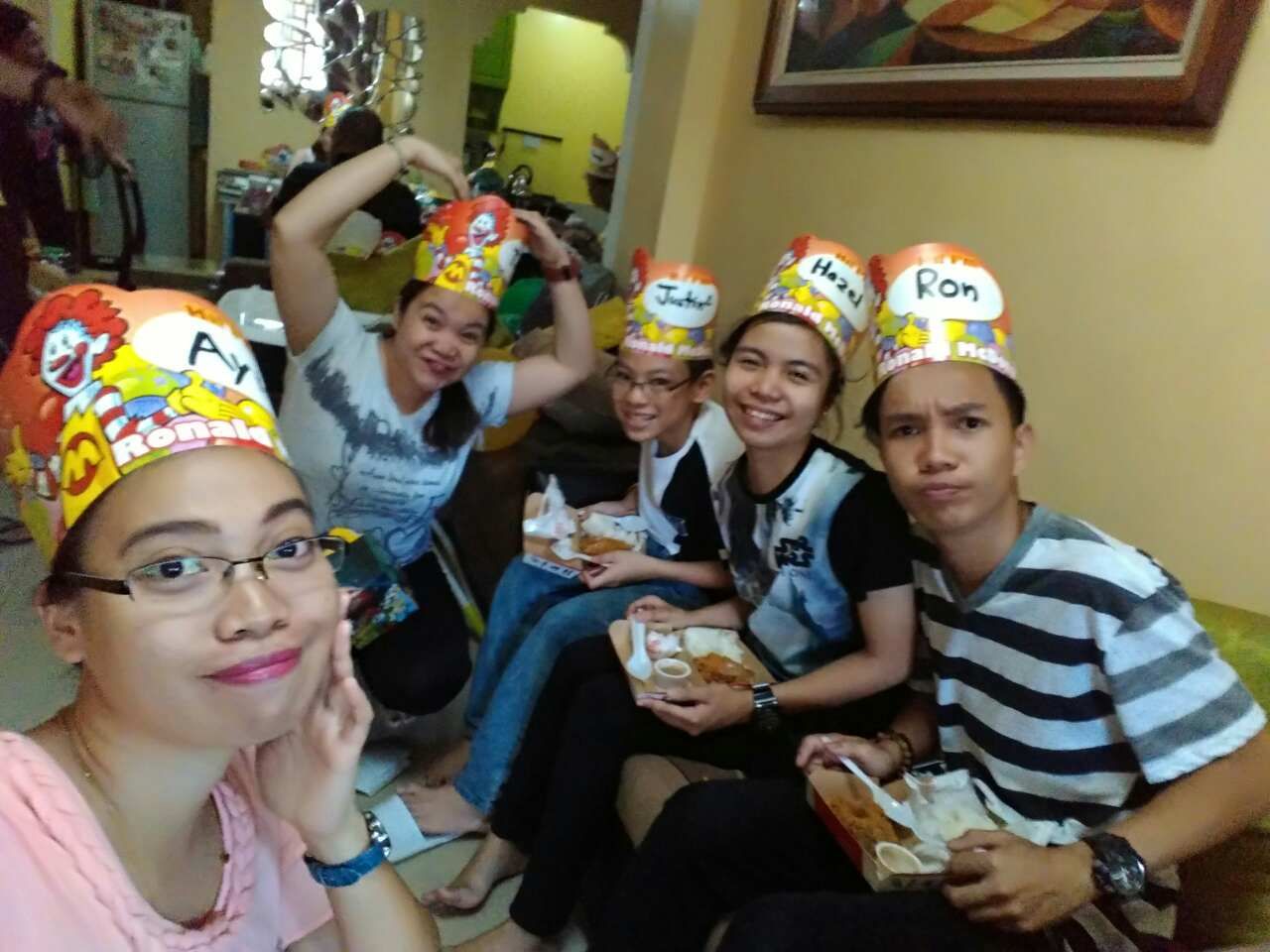 Cousins unite!
What a lovely gift for the birthday celebrant!
We also had ice cream and cakes for the celebrants, courtesy of my brother and my eldest niece, respectively.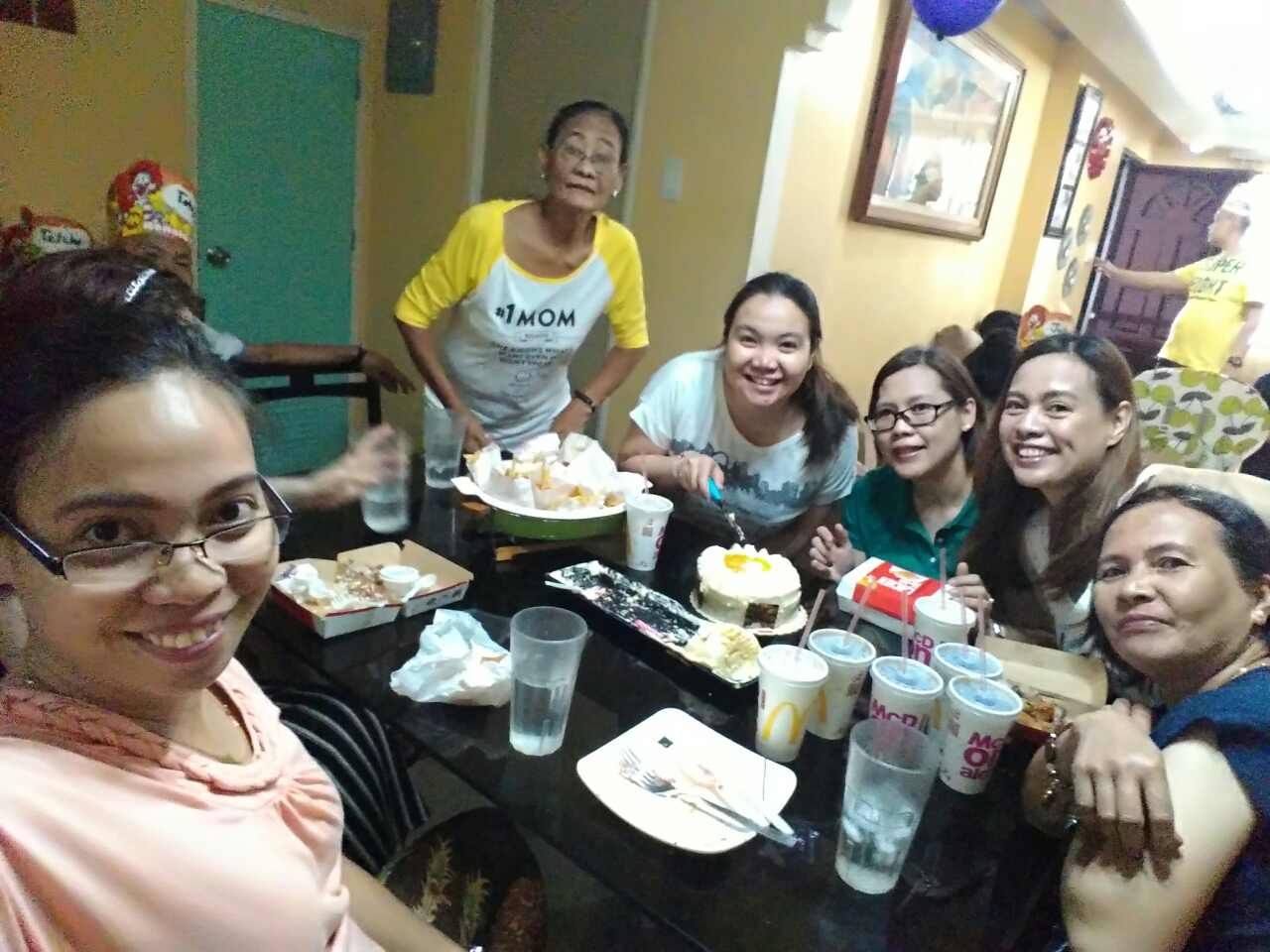 We took pictures whenever we could.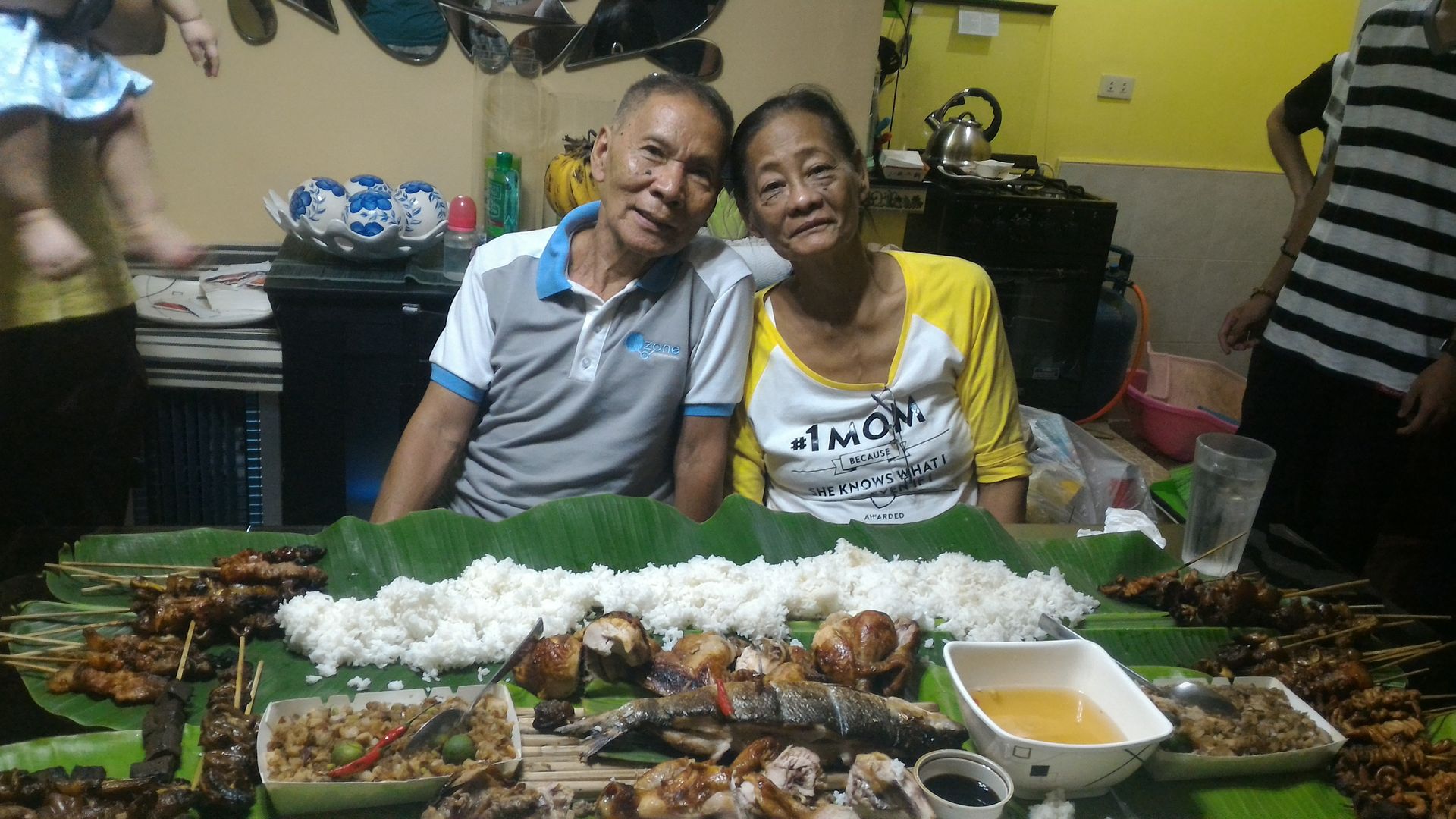 Boodle fight dinner after our McCelebrations party
And because nobody wanted to go home yet, we continued the celebration till dinner with an impromptu Boodle fight dinner. You see, we still hadn't gotten over our
boodle fight New Year's lunch
yet.
The celebrants with their children and children-in-law
As I mentioned earlier in the post, the McCelebrations party was surprise for our old folks, so my parents didn't really know why they, together with my sister who's driving the car, had to go to my brother's house that day. We've pranked them on April Fool's Day! Lol! And our Tatay cried, tears of joy, I suppose. He has gotten emotional since his spinal surgery last year, from which he hasn't fully recovered yet.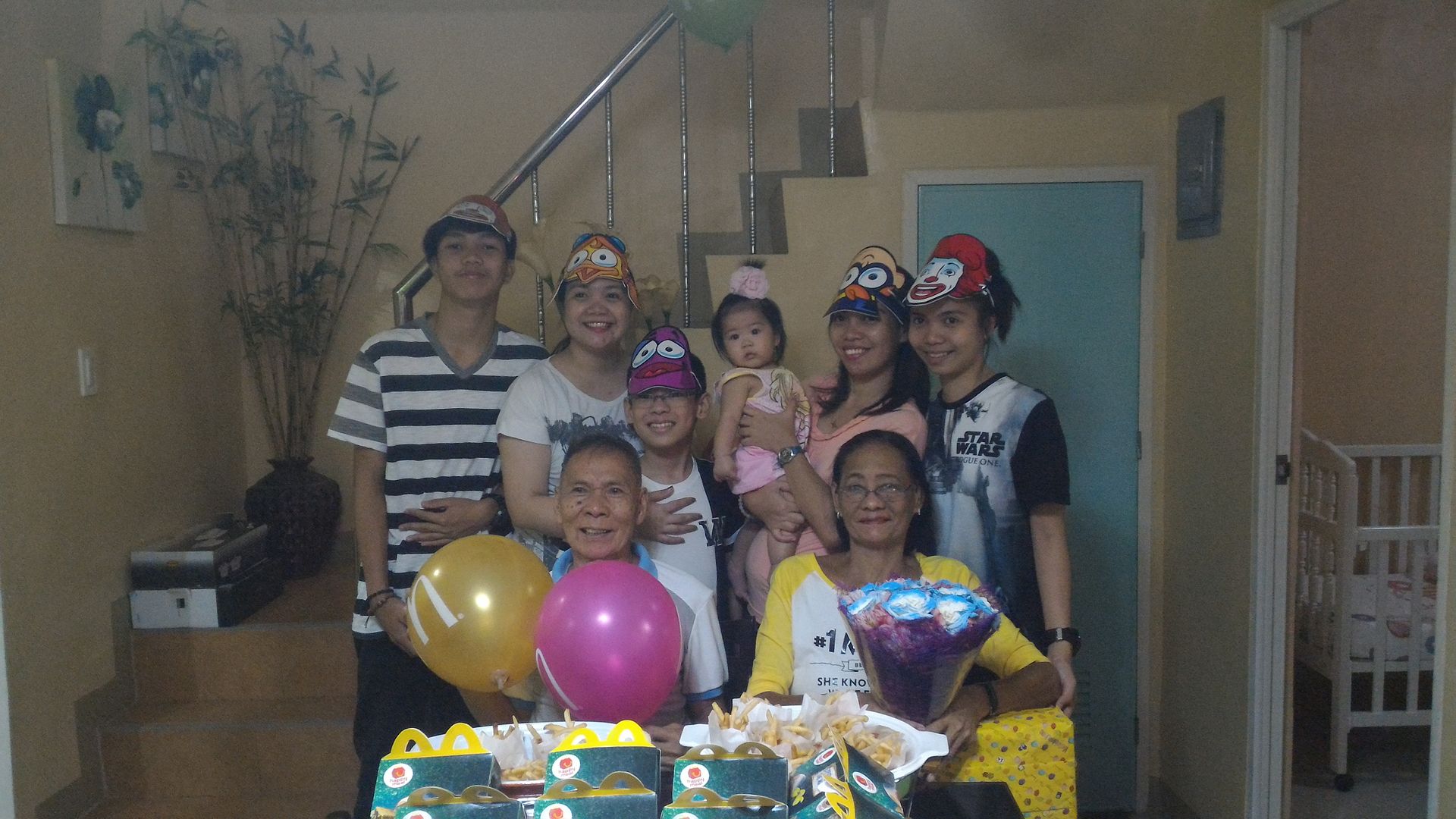 The celebrants with their grandchildren
And that's how our McCelebrations party went. Happy birthday again, Nanay, and happy anniversary, Nanay and Tatay!