My son was one of the grade school selected pupils who participated in the 4th Grade School EDSOR Peace Camp of the EDSA-Ortigas Consortium of Schools (La Salle Green Hills, Immaculate Conception Academy, St. Pedro Poveda College and Xavier School). It was a whole-day event held at Xavier School last January 20, 2017.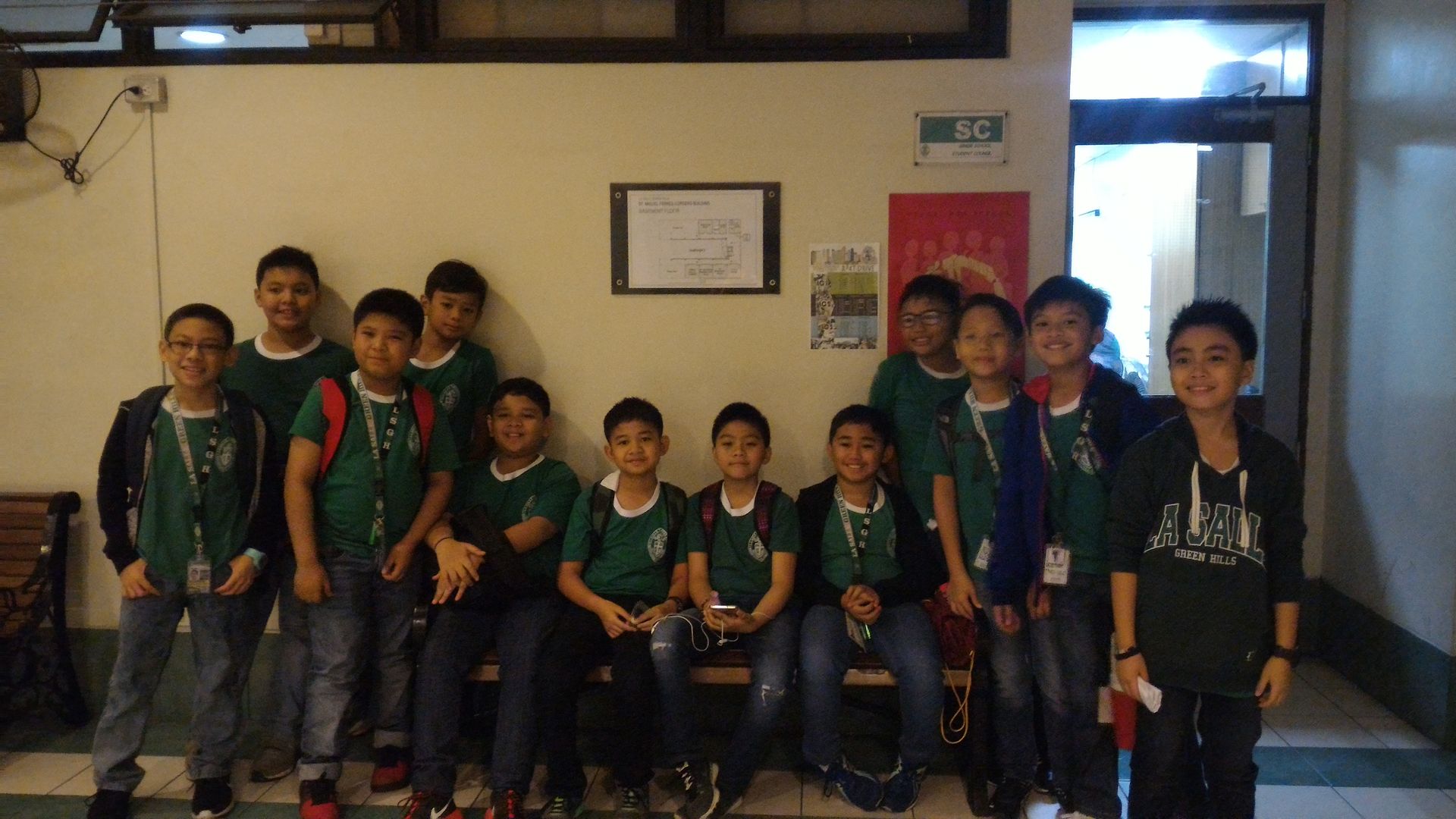 The Grade 5 participants in the 4th Grade School EDSOR Peace Camp
Through this year's theme of "Echo the Eco," the Peace Camp aimed to develop the participants' leadership skills and sense of responsibility and concern for the environment through the different activities set for them.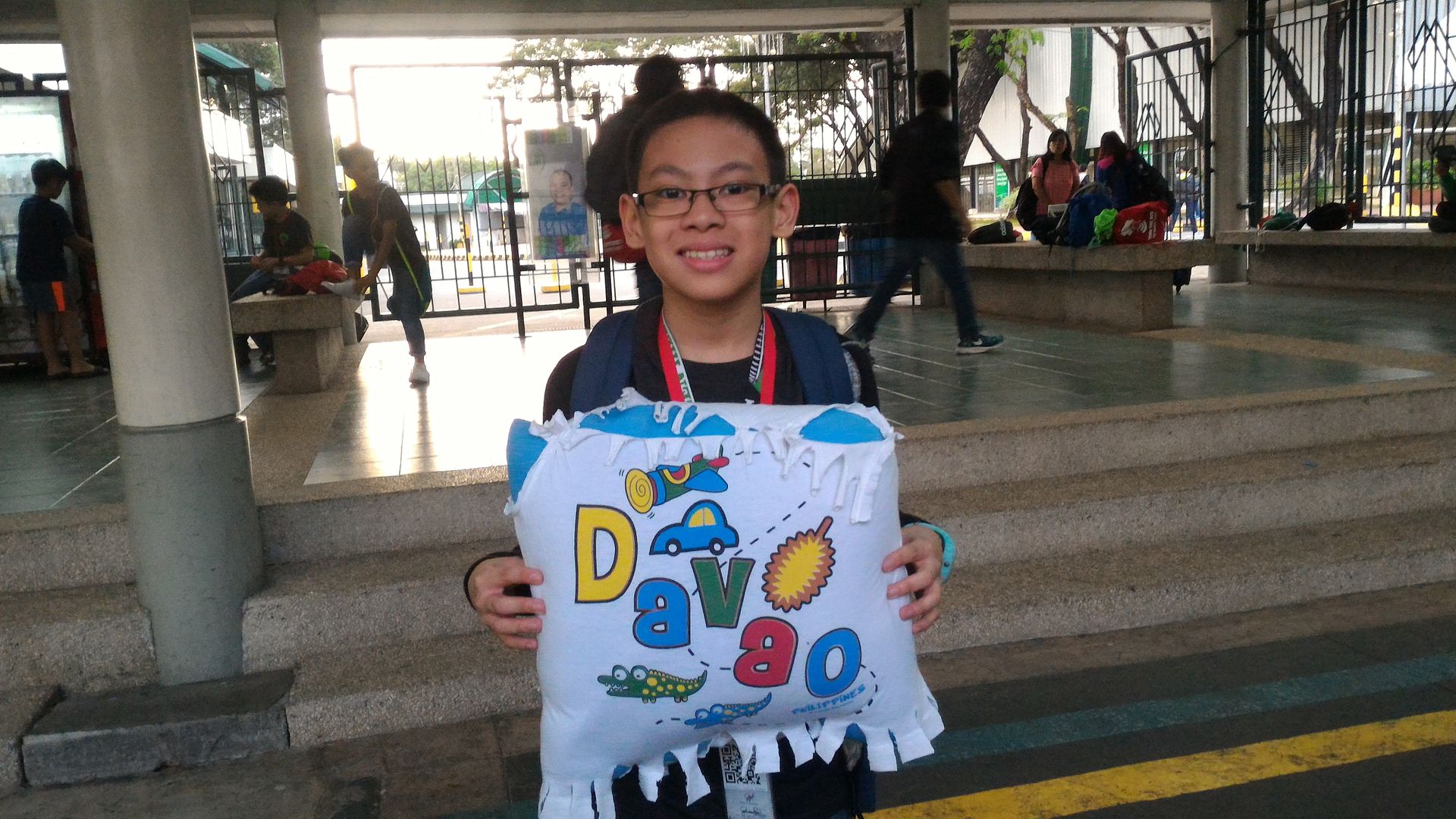 His group was asked to bring a preloved shirt to the event that they turned into a stylized pillow case. Uh-oh! It seems the shirt he brought was a tad too small for the pillow. Lol!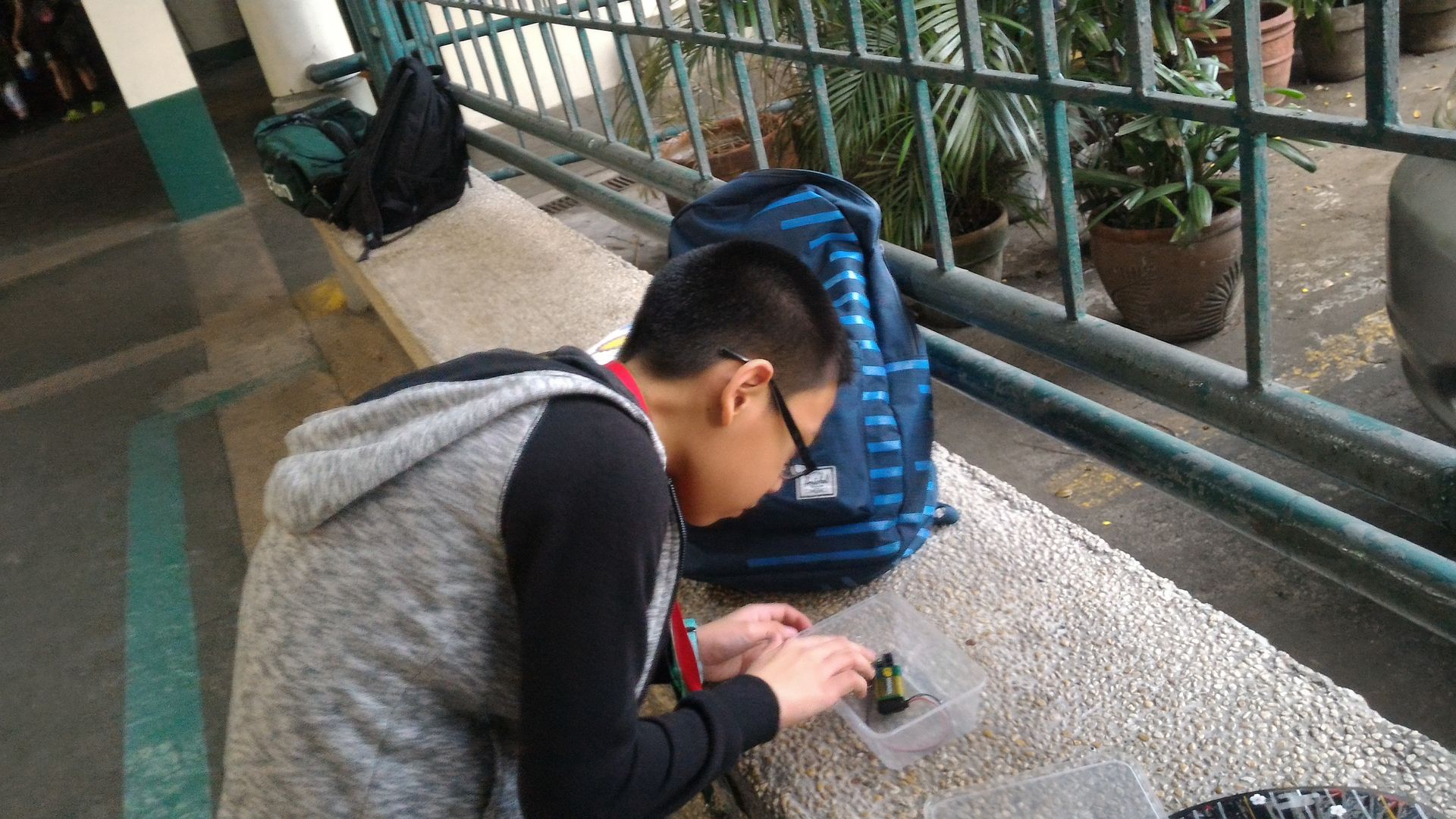 Trying to make his Science project work
They also made a Science project at the peace camp, a battery-powered light bulb that automatically turns on when it's dark.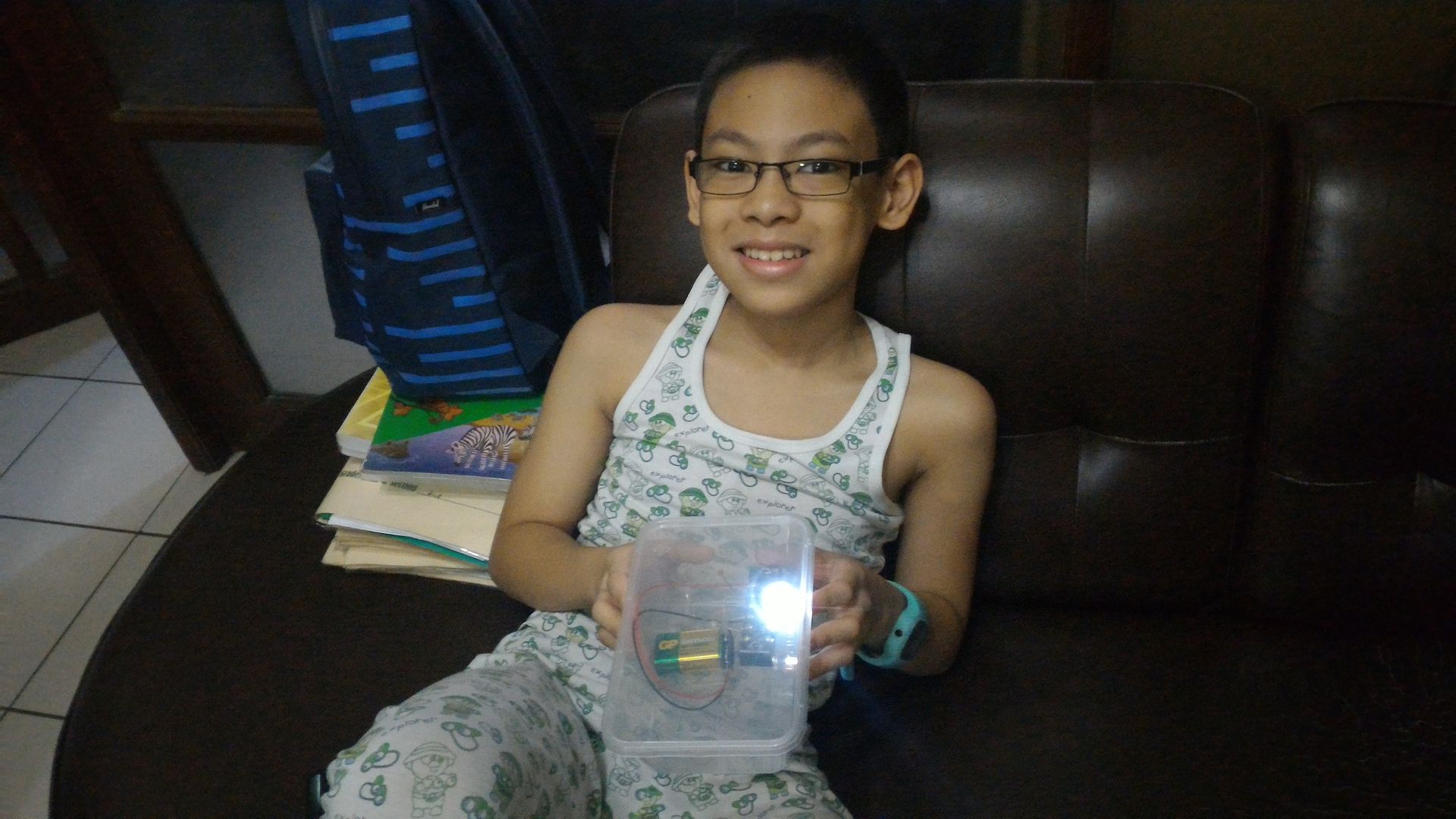 Success!
Overall, the Grade School EDSOR Peace Camp 2017 was a fruitful, informative and fun school activity for student leaders. Hopefully, all the participants will apply what they learned in their everyday lives and become better stewards of the Earth.