The Grade 5 Academic Learning Festival at LSGH was held on Feb. 3, 2017. It was a half-day school event where the Grade 5 boys were able to showcase their skills, as well as their performance tasks for the current school year and portfolios for various subjects since Grade 2.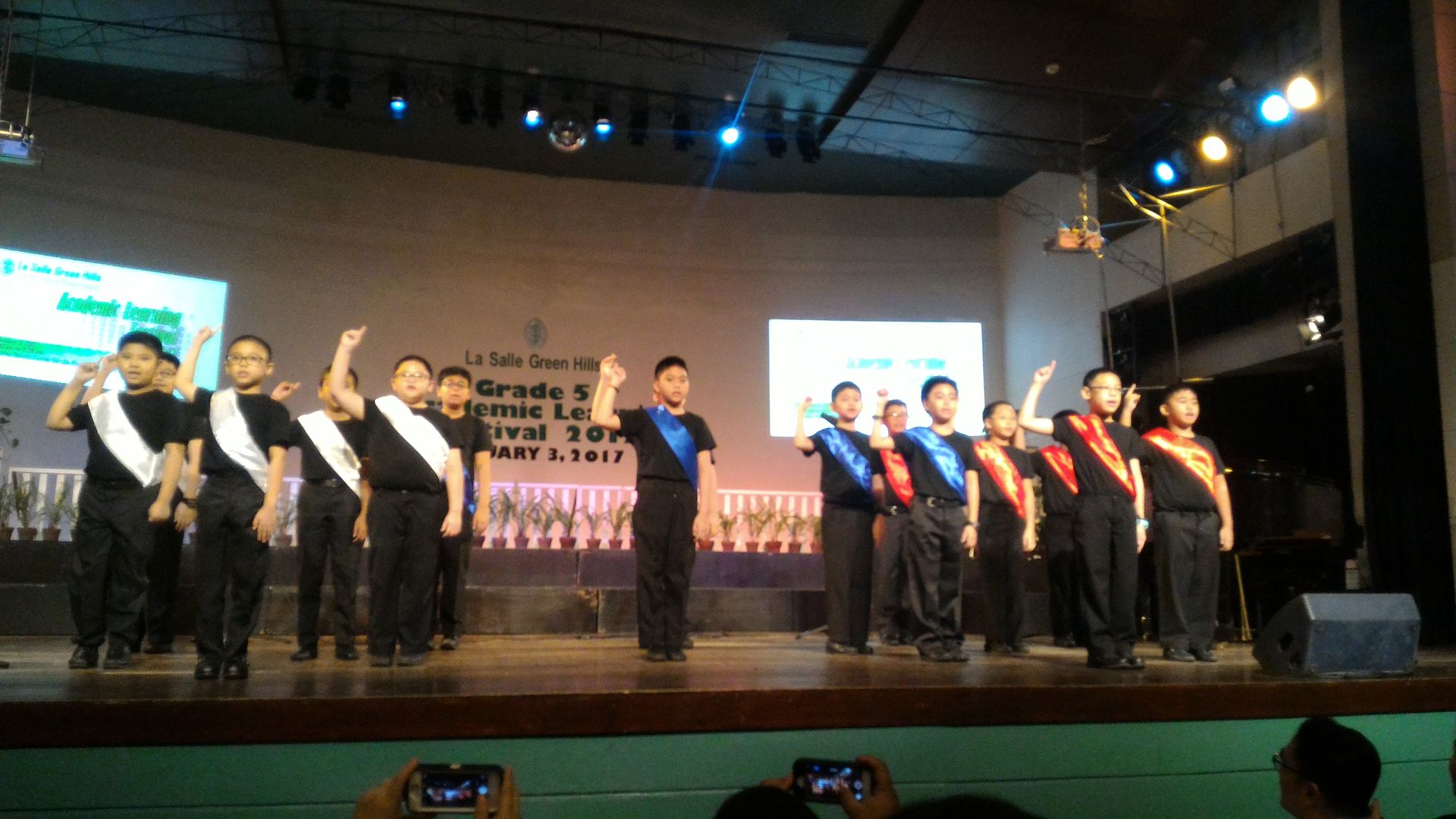 Grade 5-A, 1st place winners in Sabayang Pagbigkas
The first part of the program was held at the Bro. Donato Center. Here, the Grade 5-A and 5-G boys showed their winning performances for the Sabayang Pagbigkas and Reader's Theater, respectively.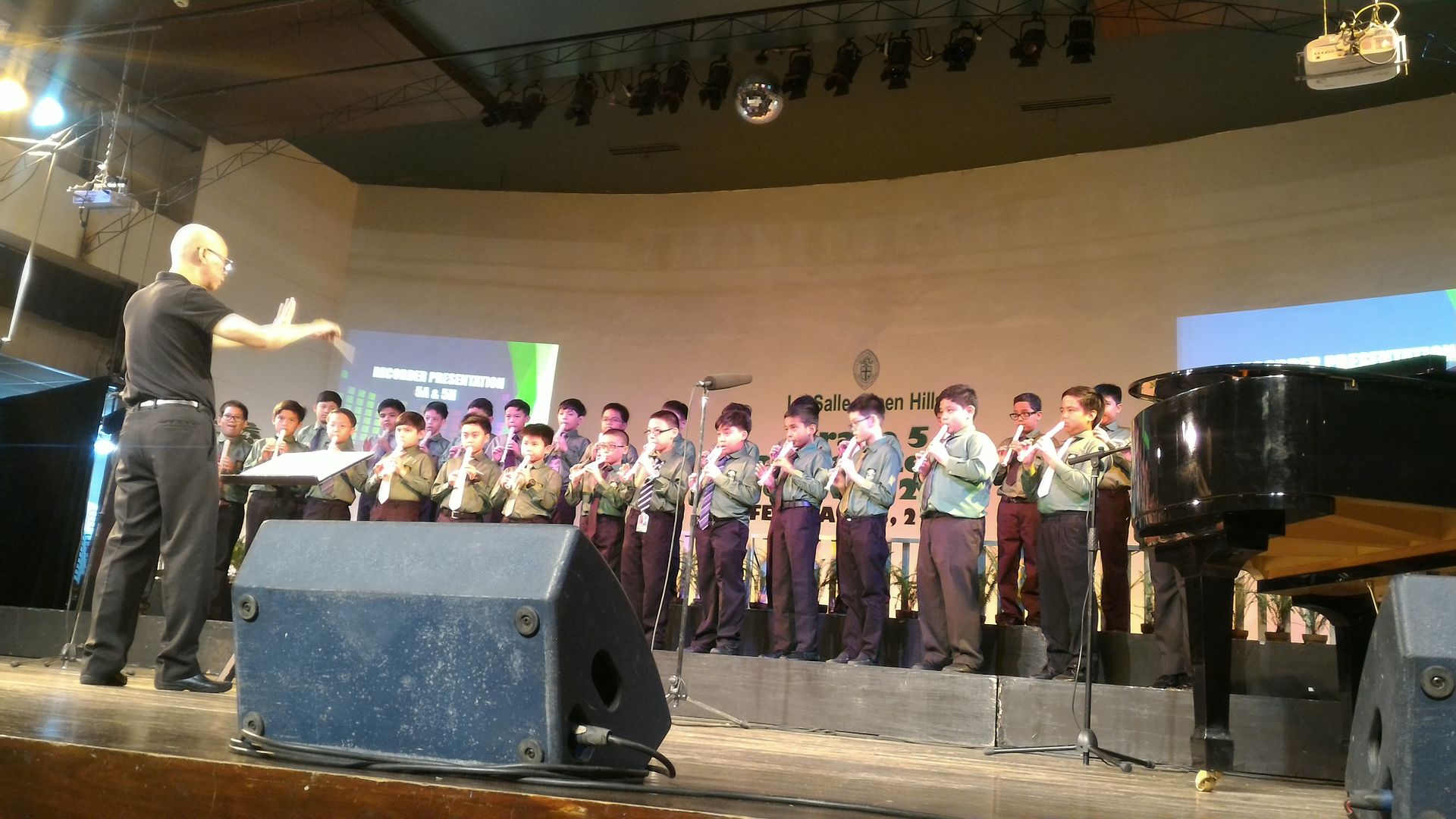 Grade 5-A and 5-H boys
All the Grade 5 classes have their recorder presentations as well, with their Music teacher as conductor.
Grade 5-A boys performing "Leron Leron Sinta"
The second part of the program was the classroom presentation.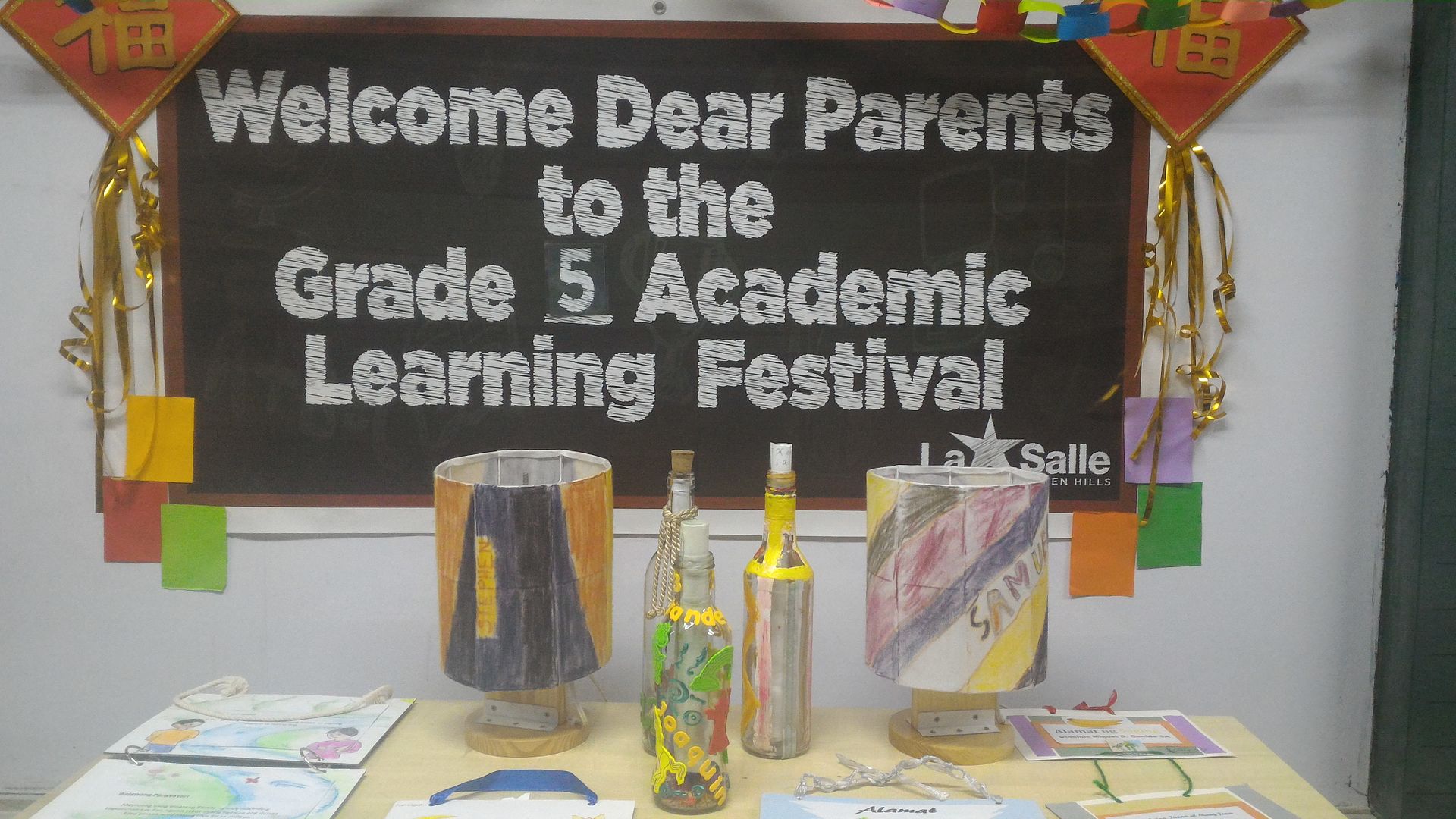 Inside the boys' classrooms, the parents got to see for themselves the projects (performance tasks) that kept their boys busy in school and their subject portfolios from Grade 2 to Grade 5.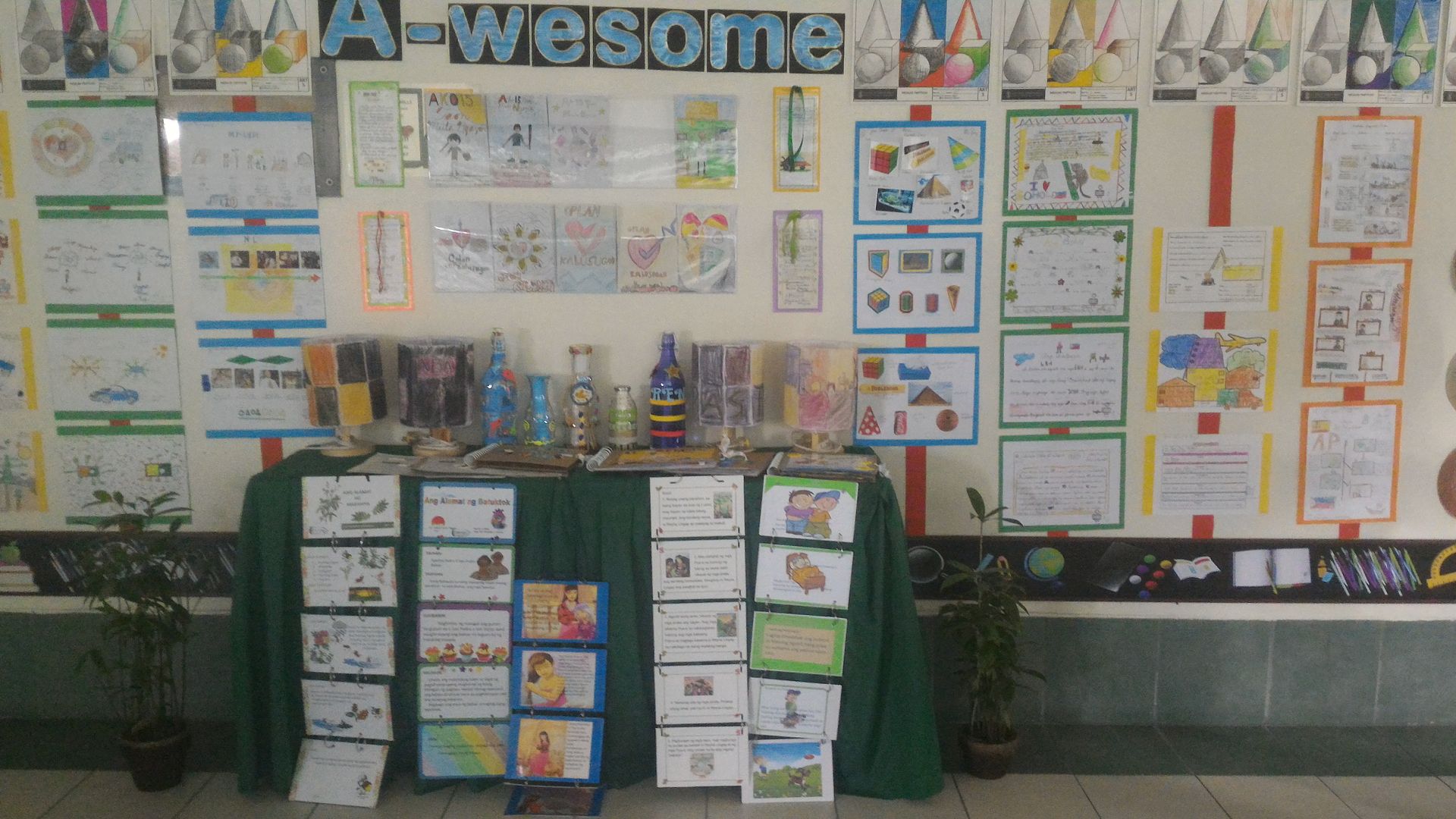 If I'm not mistaken, the Academic Learning Festival takes the place of the Portfolio Night of previous years.