So sorry for this very late blog post! I had to publish it anyway because New Year is one of the few times that my side of the family is complete, well, amost entirely complete. The designated place for our New Year's celebration was my brother's house in Imus, Cavite.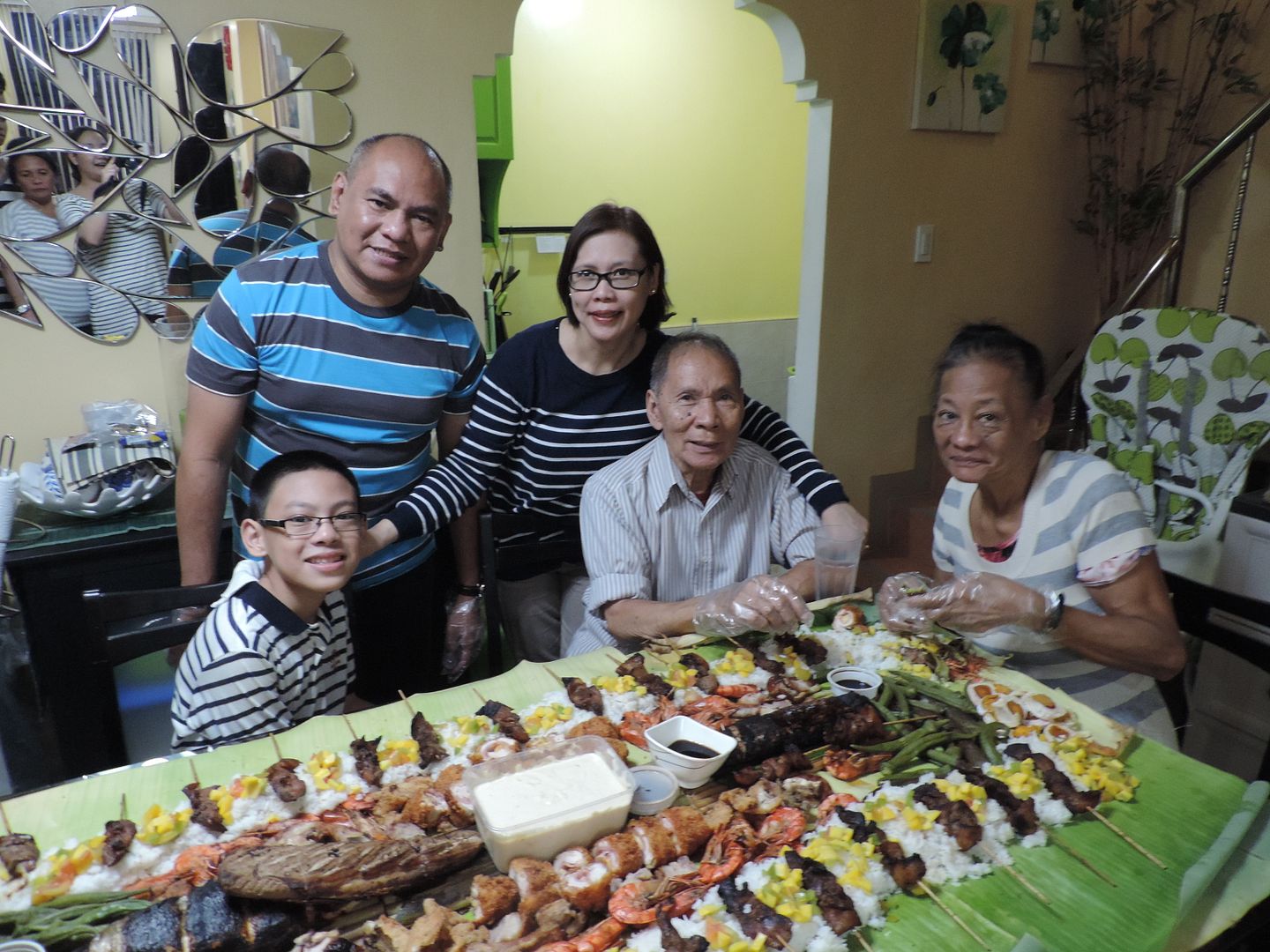 It was a stripes kind of New Year, as you can see!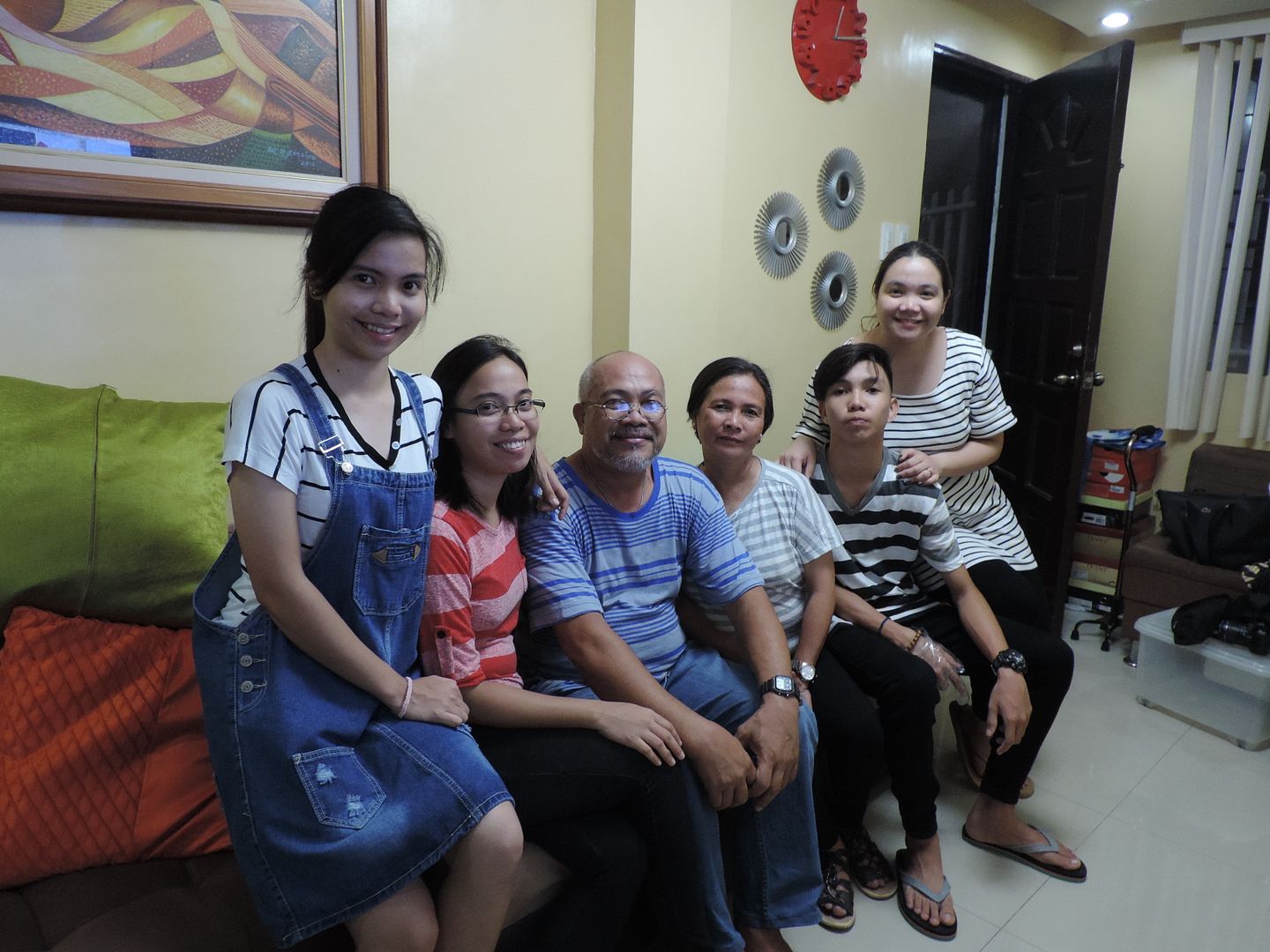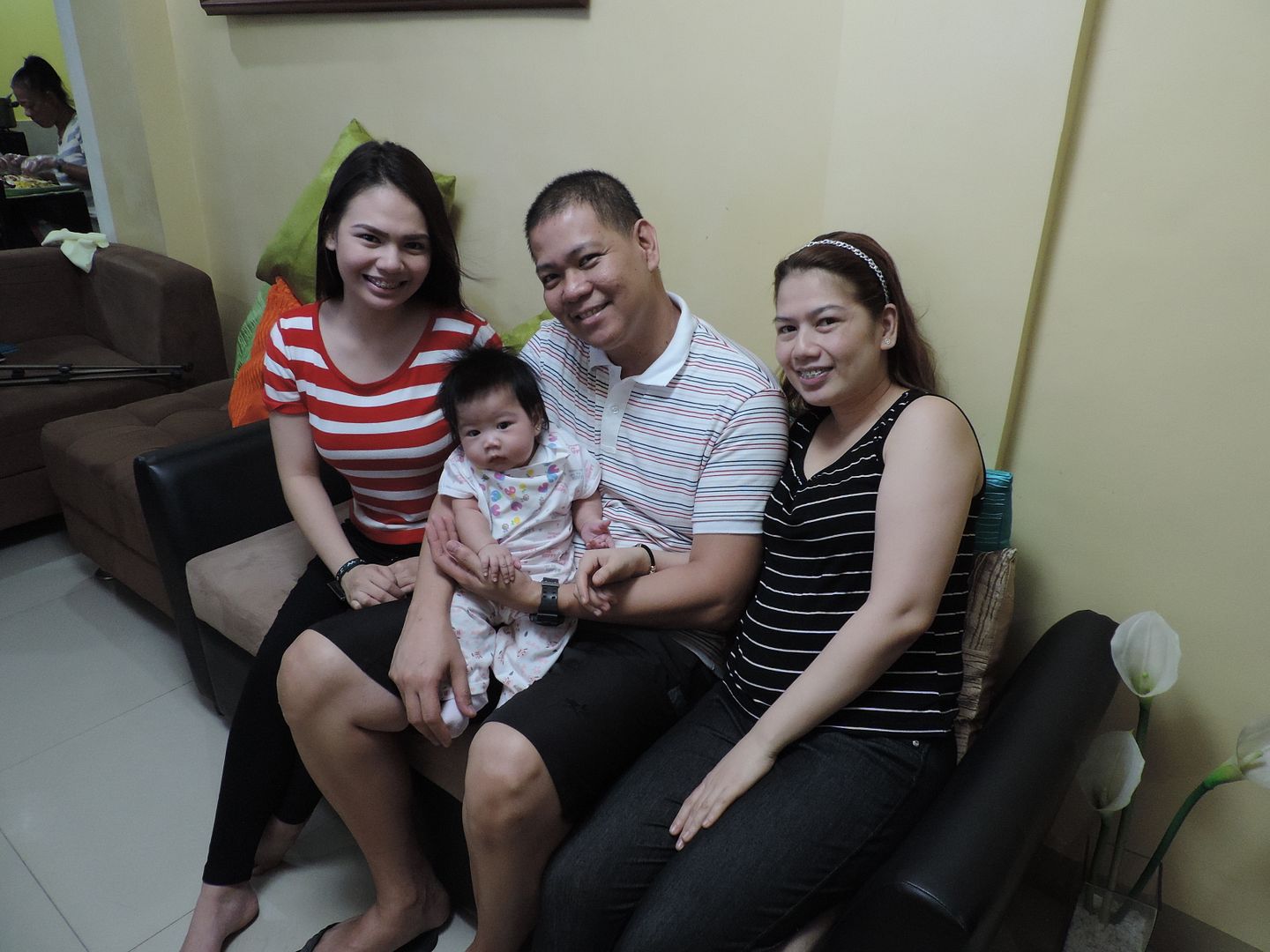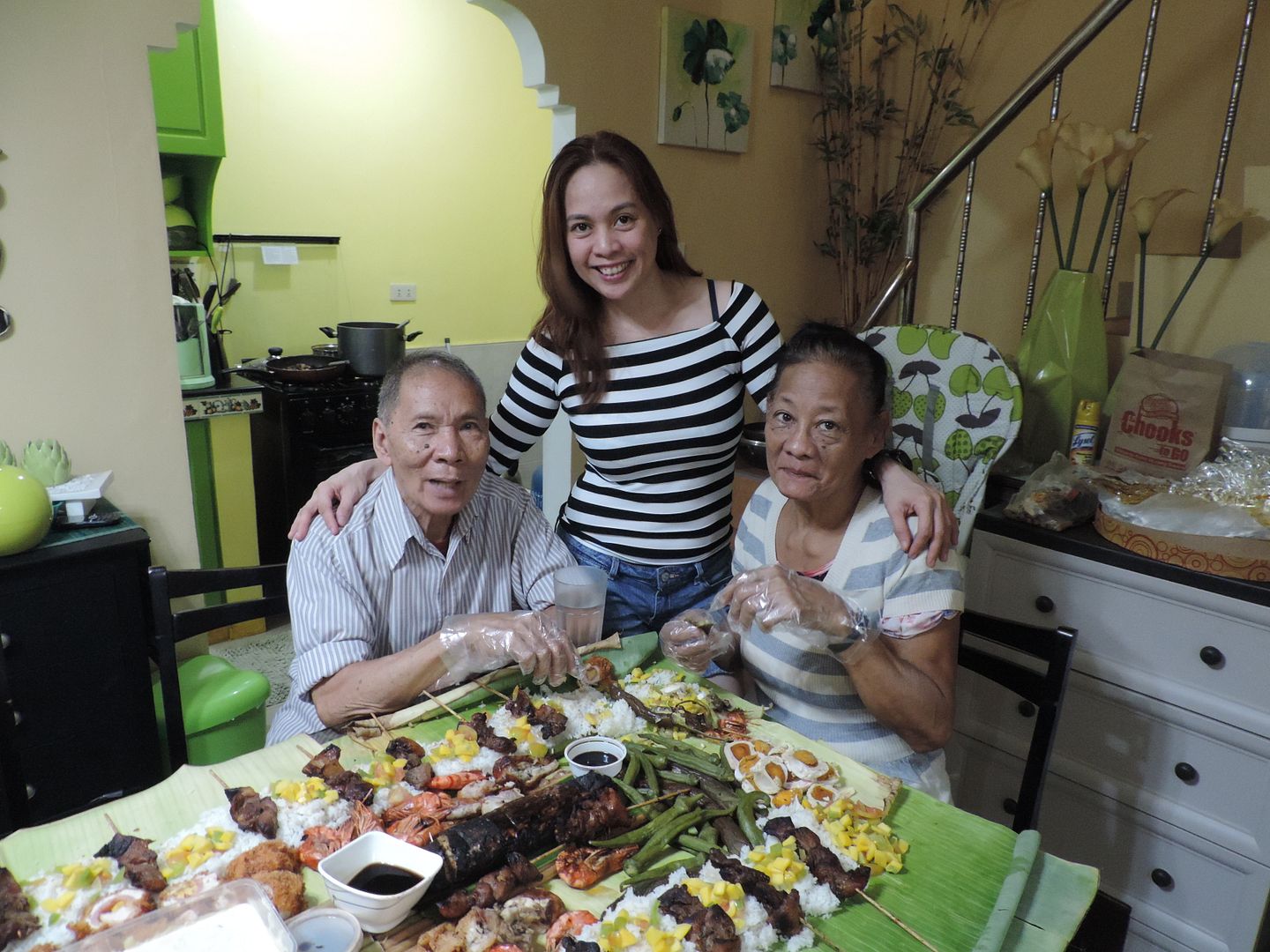 What's different about our New Year's Day celebration this year was the boodle fight. A "boodle fight" or a "boodle feast" is a banquet where food is served on banana leaves and everyone eats using his/her bare hands. In our case, we used plastic gloves when we feasted on our sumptuous New Year's Eve dinner. Also, to reduce cooking time, we just ordered some of the food from Amber's and Fish2Go.
Boodle fight, the star of our New Year feast
Of course, family gatherings aren't complete without photos, so we took lots of them from the boodle fight preparation to the eating to the burping. Lol!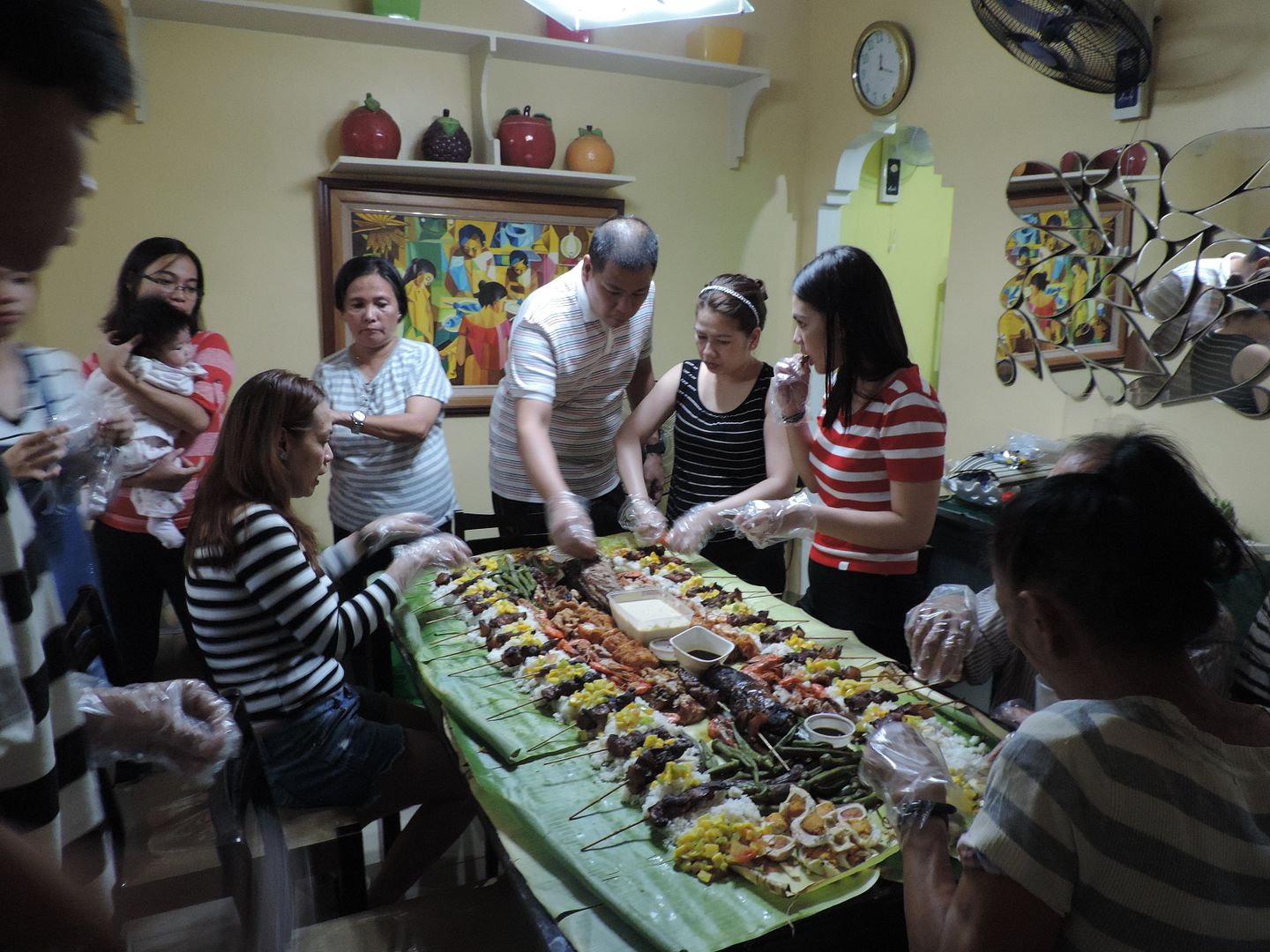 Let the boodle fight begin!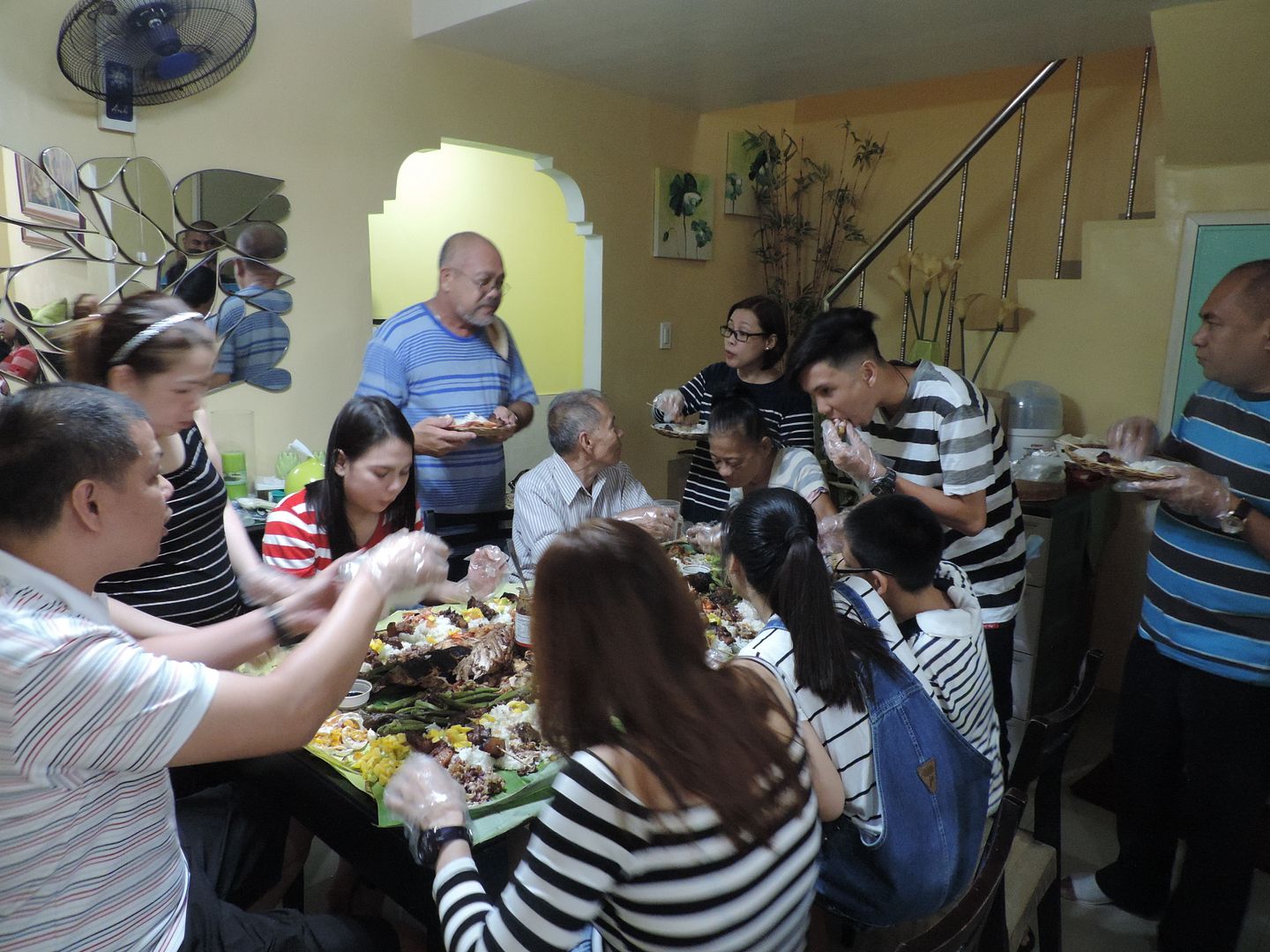 A family that eats together stays together.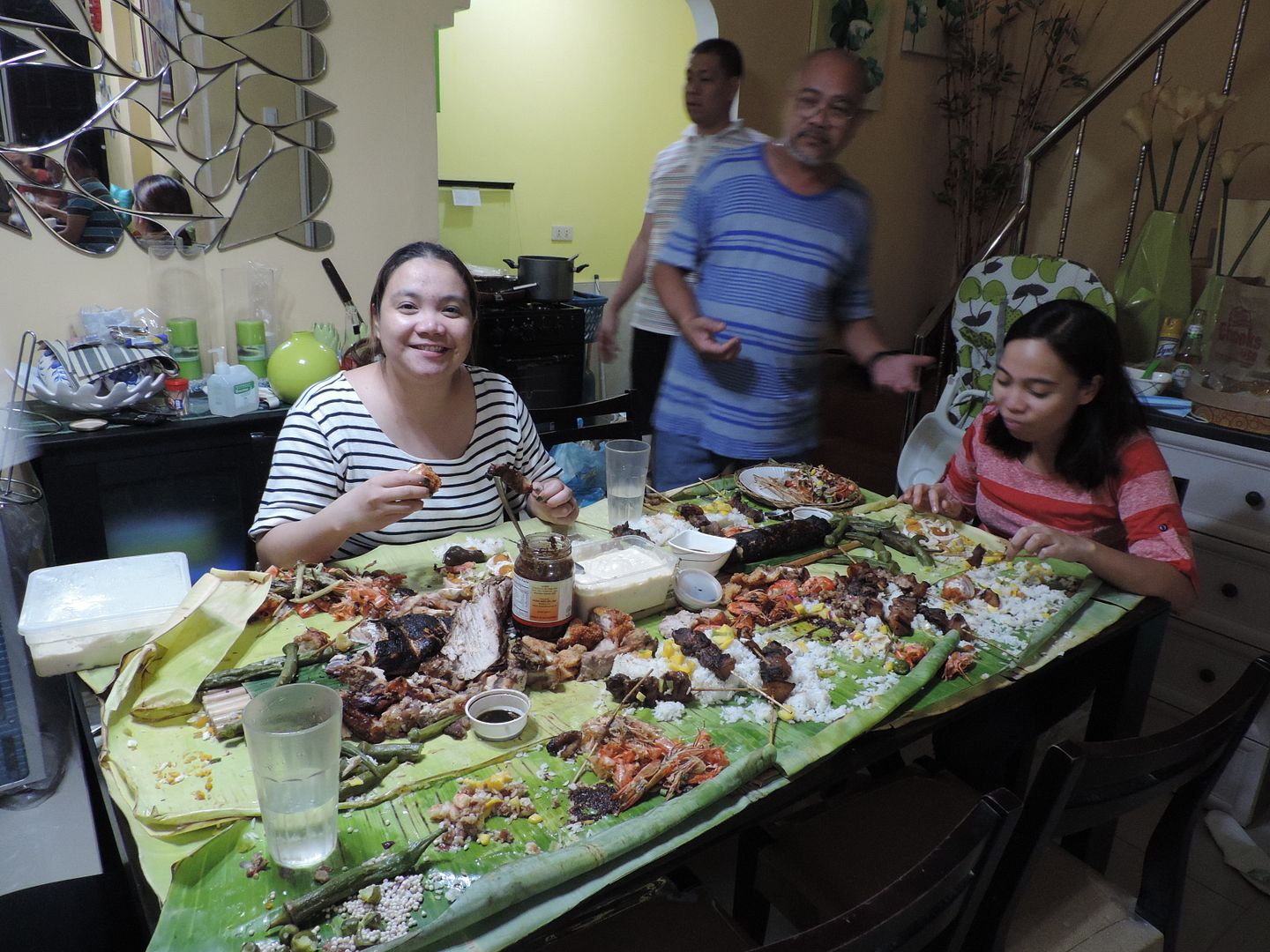 Almost wiped out!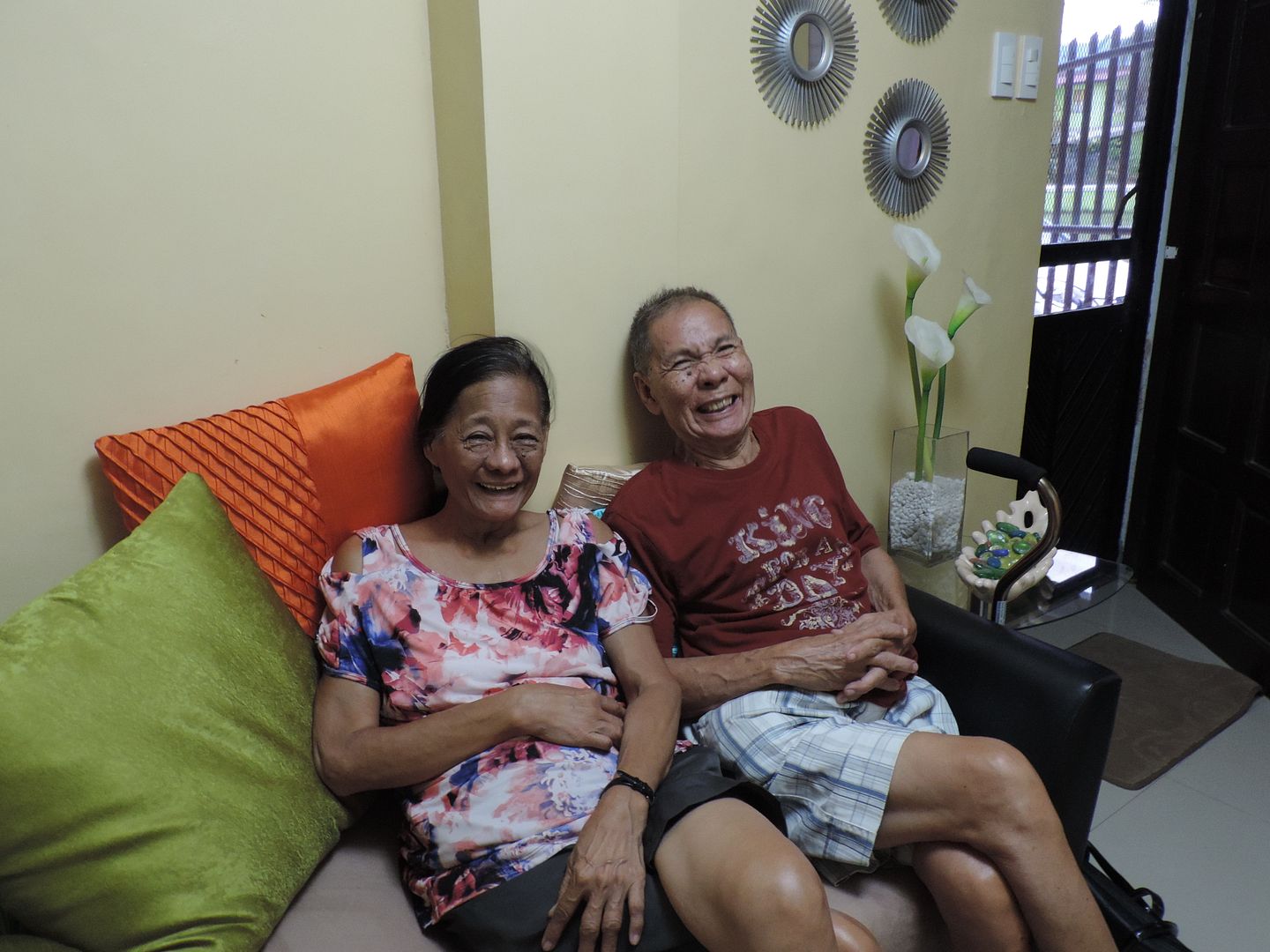 So happy or just wacky?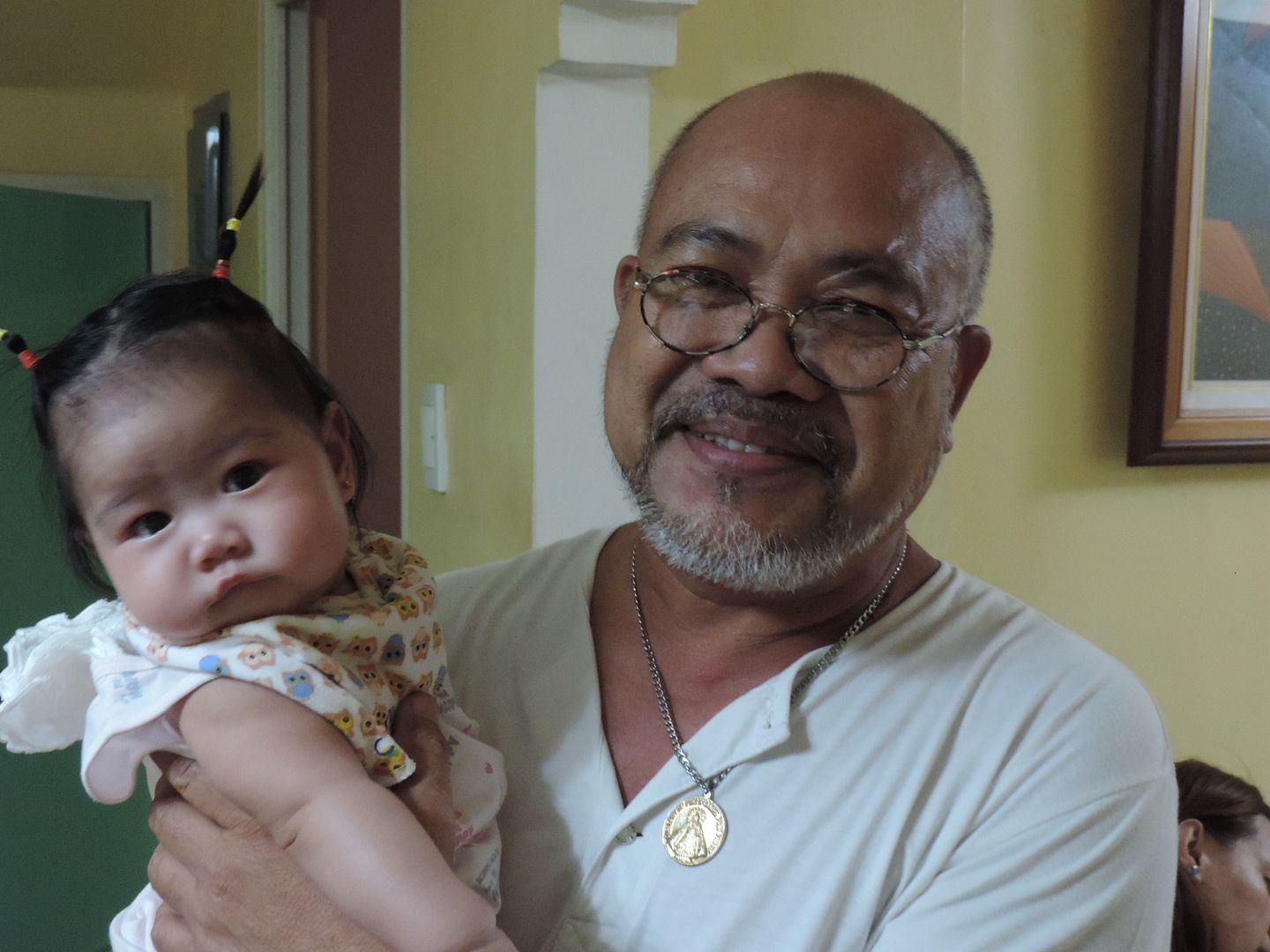 Hello, Baby Den-Den!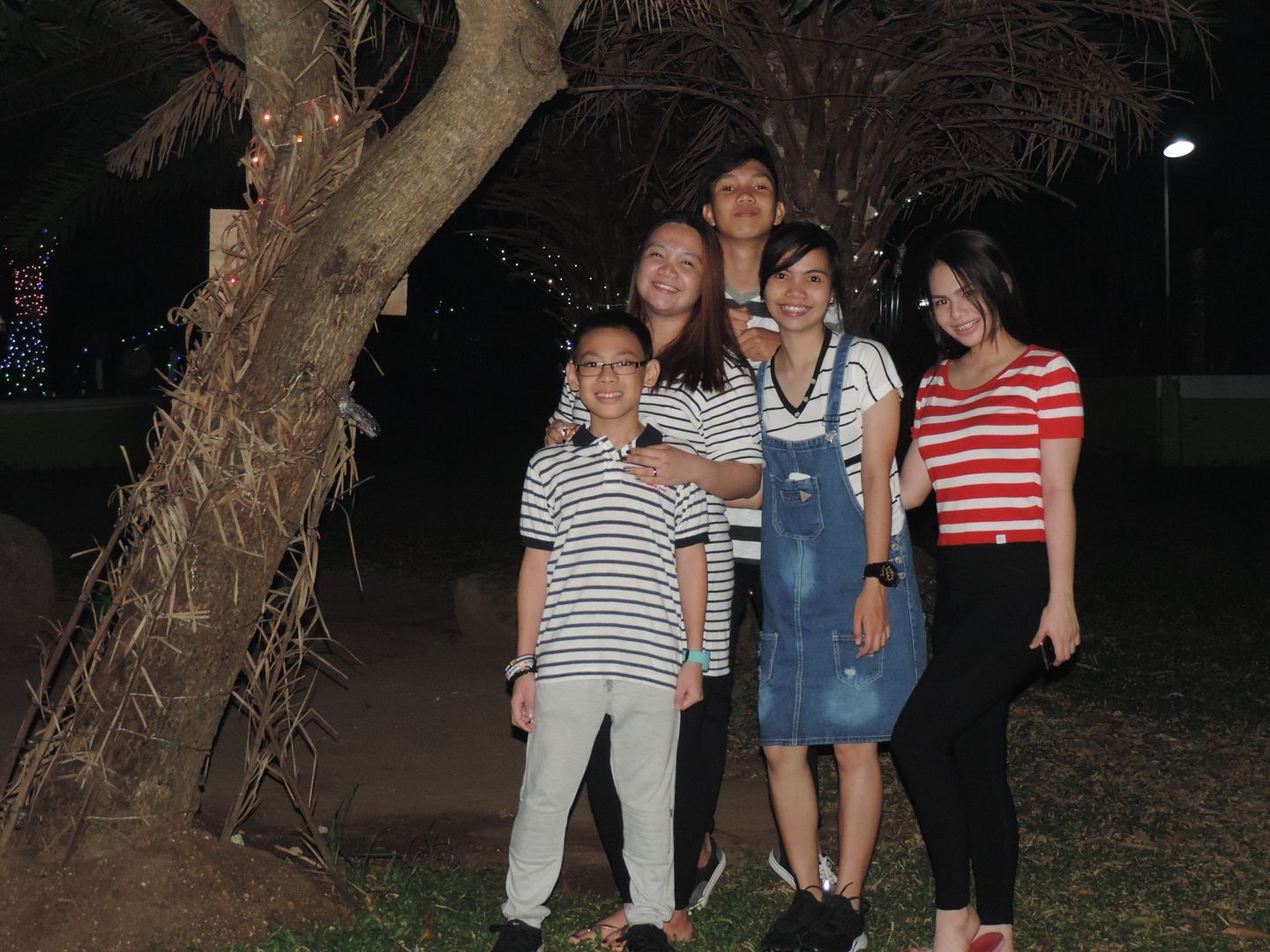 Cousins unite!
So that's how our burpful New Year went.