December 15, 2016 was Justin's last day in school before Christmas break. It was also their Christmas Agape. That's what they call their Christmas party in school. On Christmas Agape, the boys bring to school heir assigned food for sharing with classmates, as well as their Christmas presents to their classmates and teachers.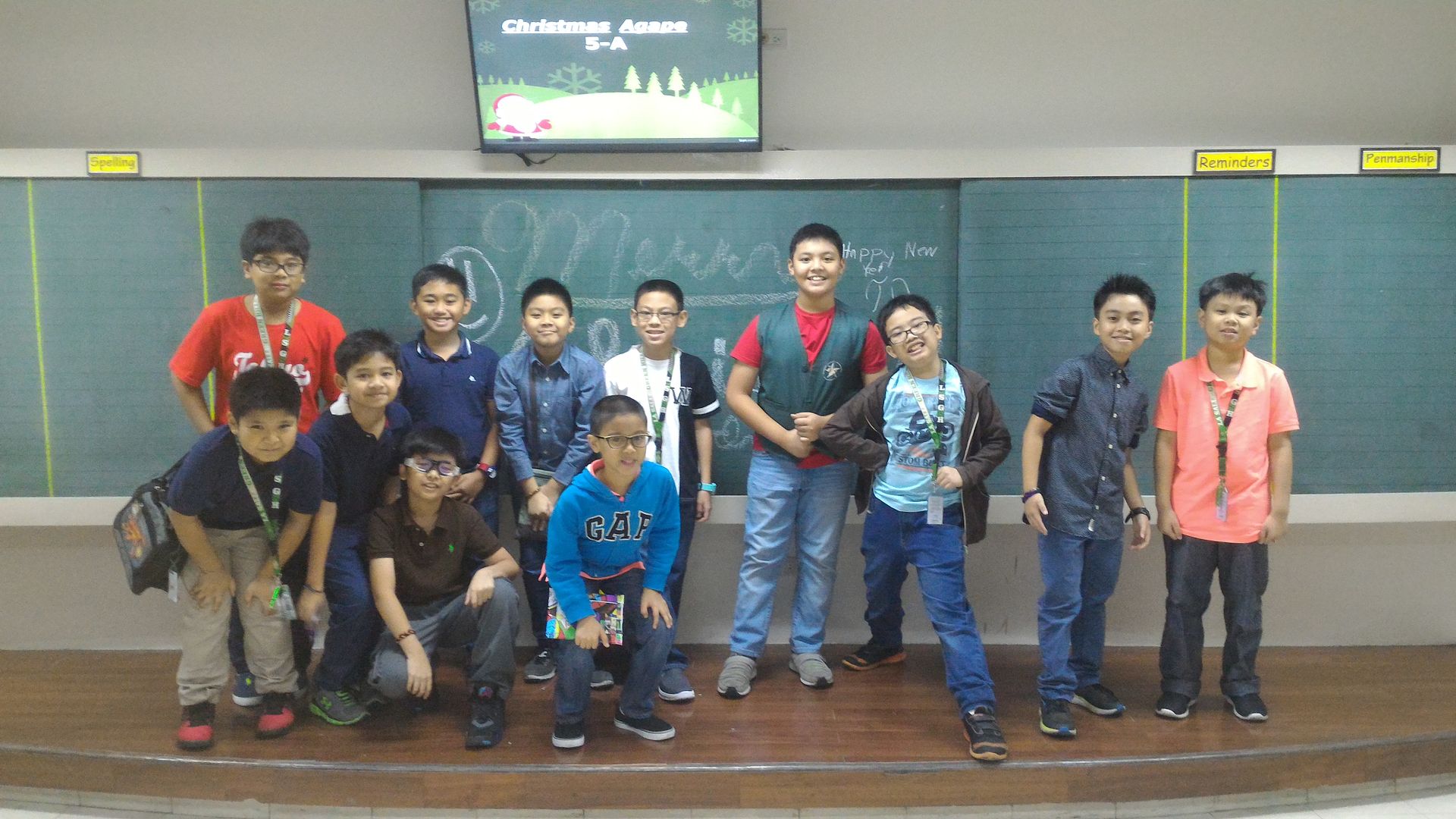 The early birds!
I accompanied my son to school to help him carry his gifts and assigned food and also to take pictures of him and his classmates before their homeroom adviser arrives.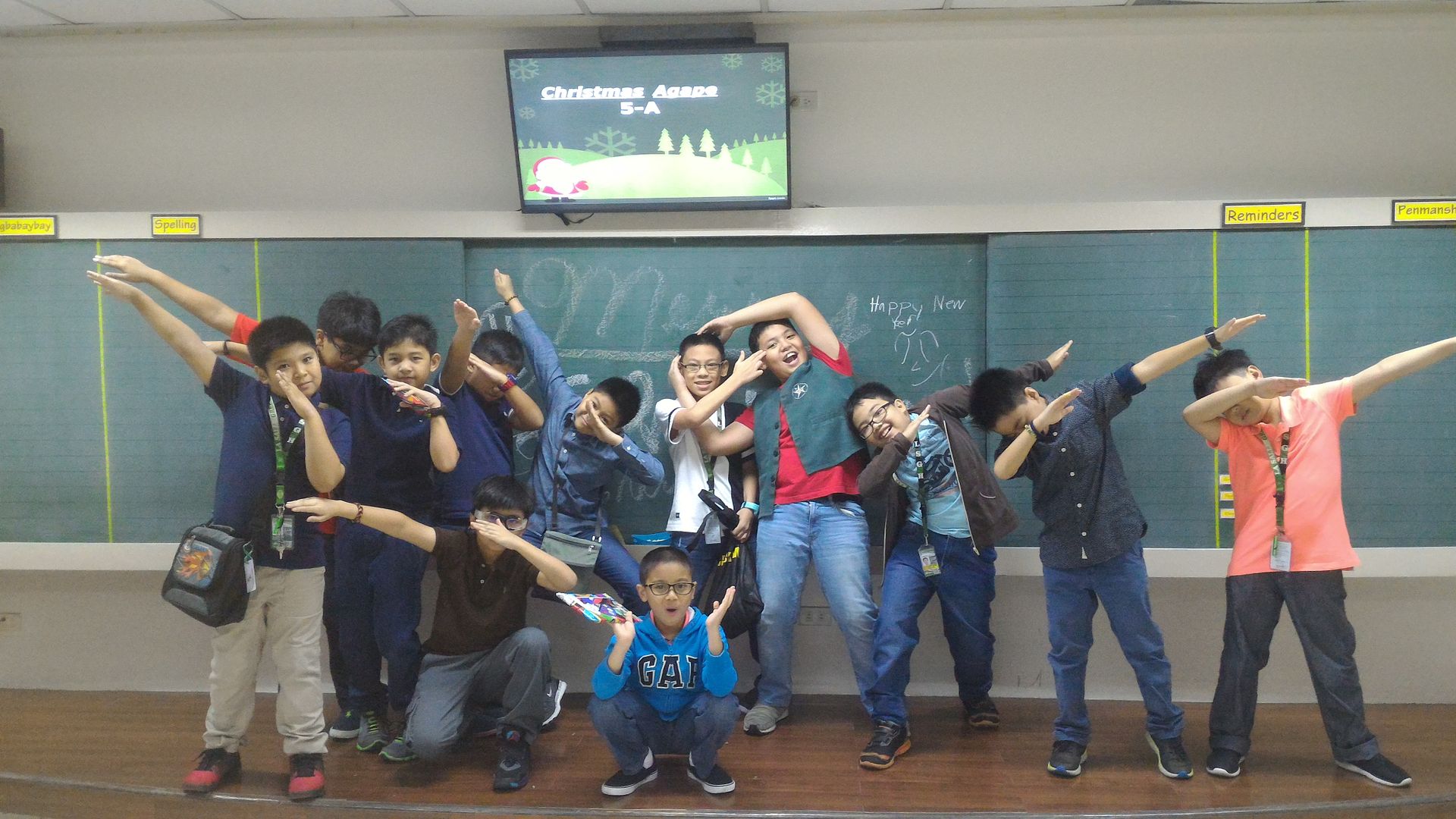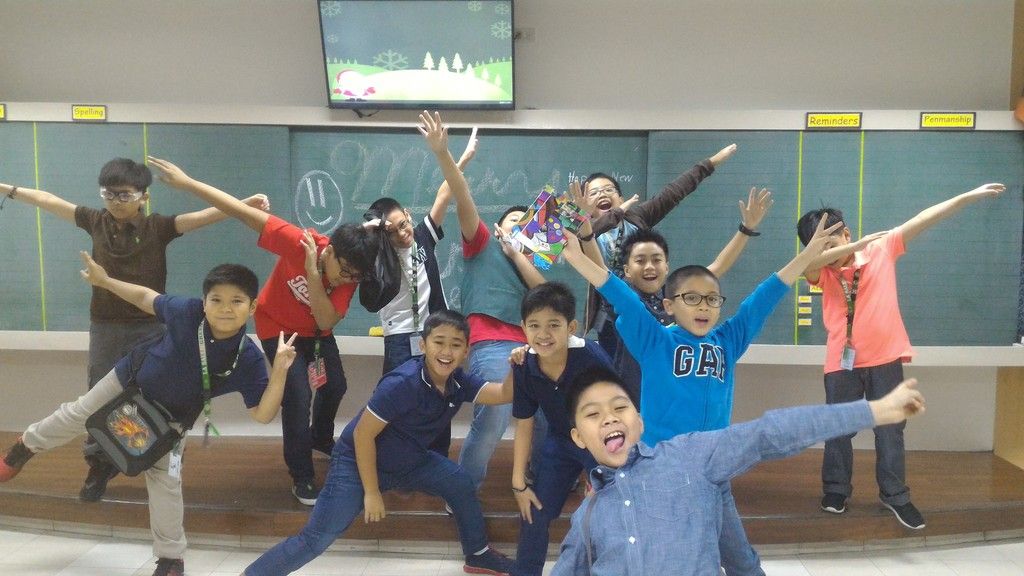 They're a cooperative lot, as you can see!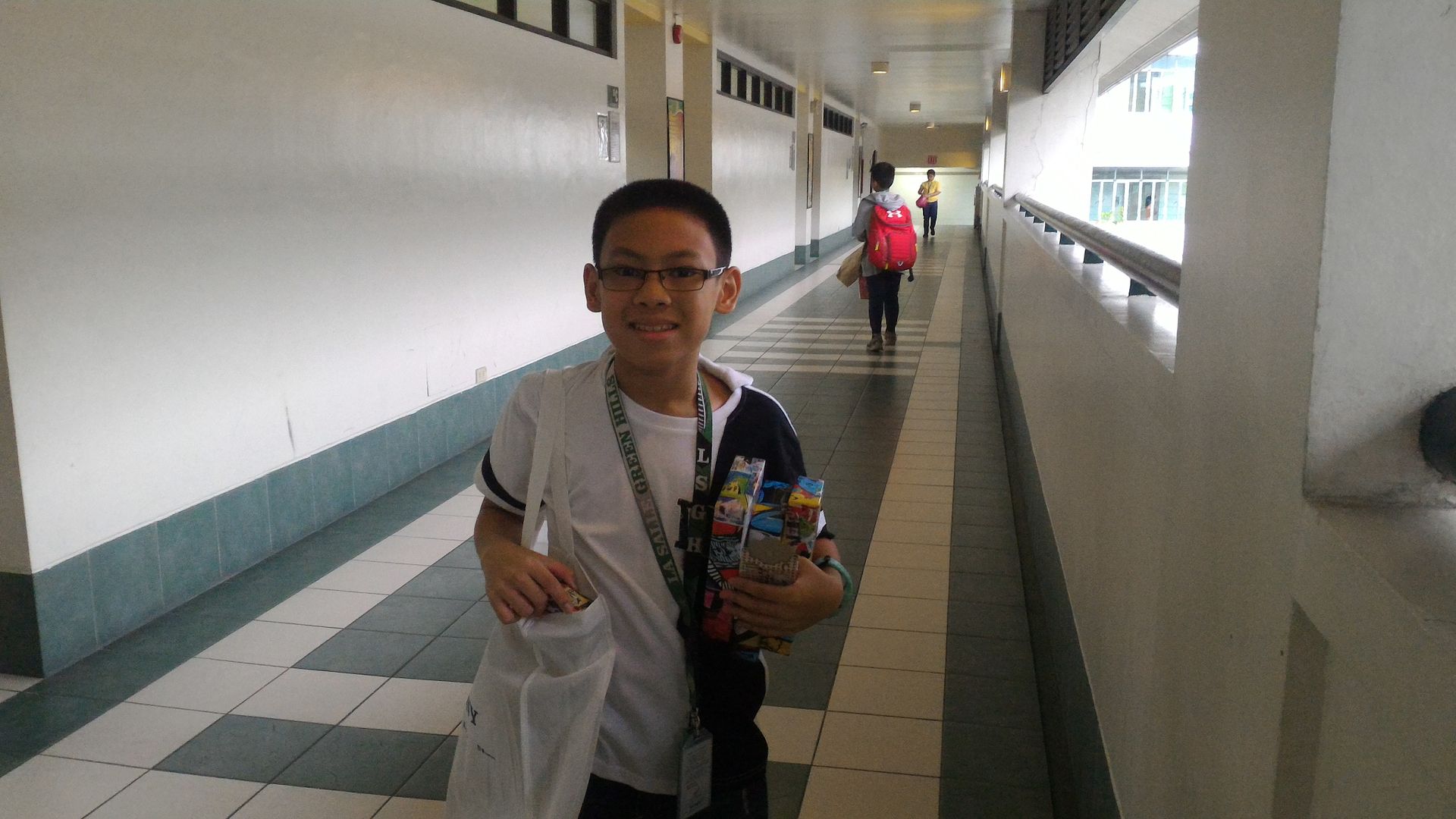 In this picture, he was just about ready to personally deliver his Christmas gifts to his dear teachers.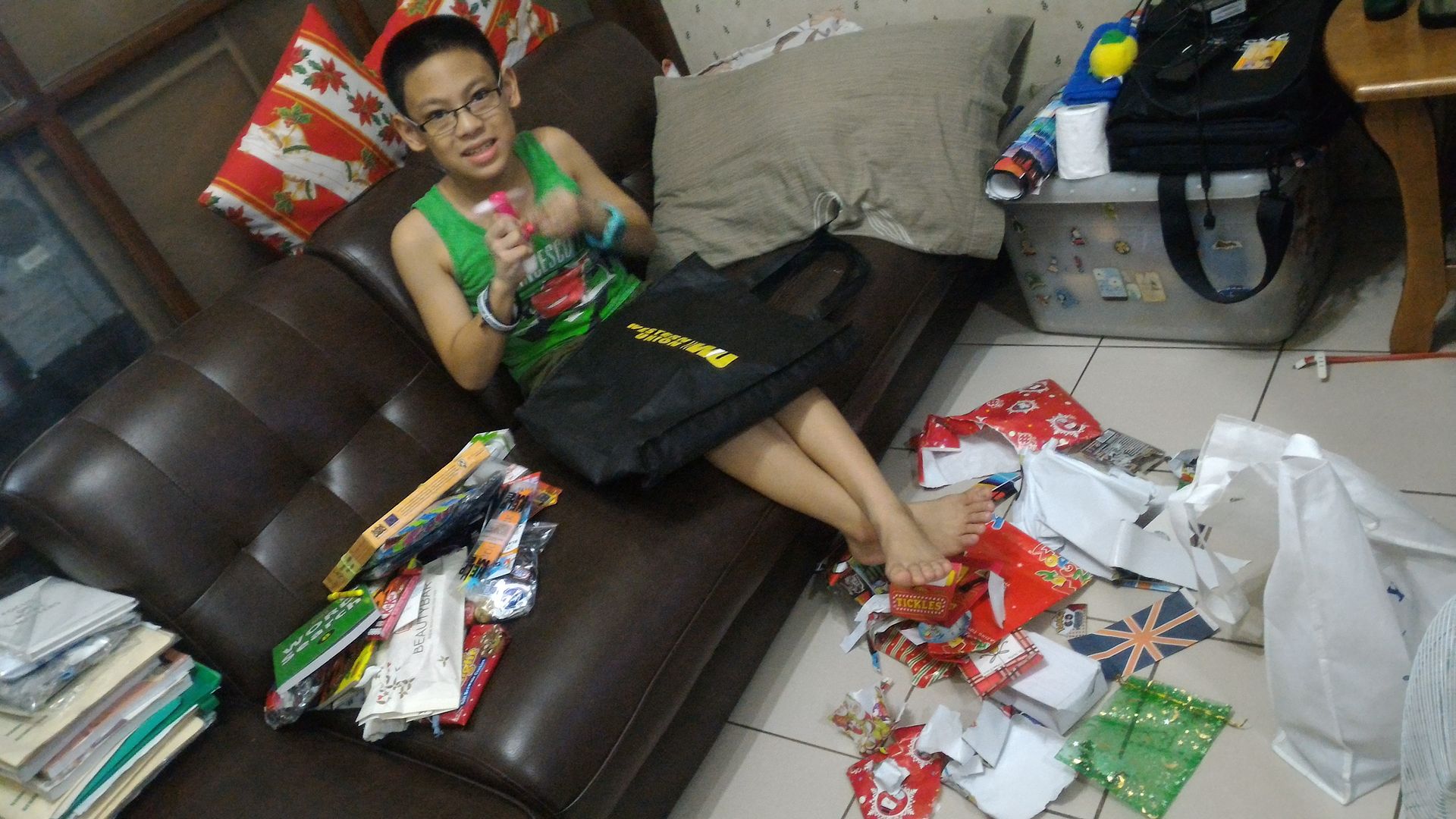 And these were all the gifts he received from his classmates! He's one happy boy!