A few days after the distribution of report cards, my son was given his Certificate of Recognition for winning 1st Place in the Second Penmanship Contest for Grade 5. This was his first Penmanship award for this school year.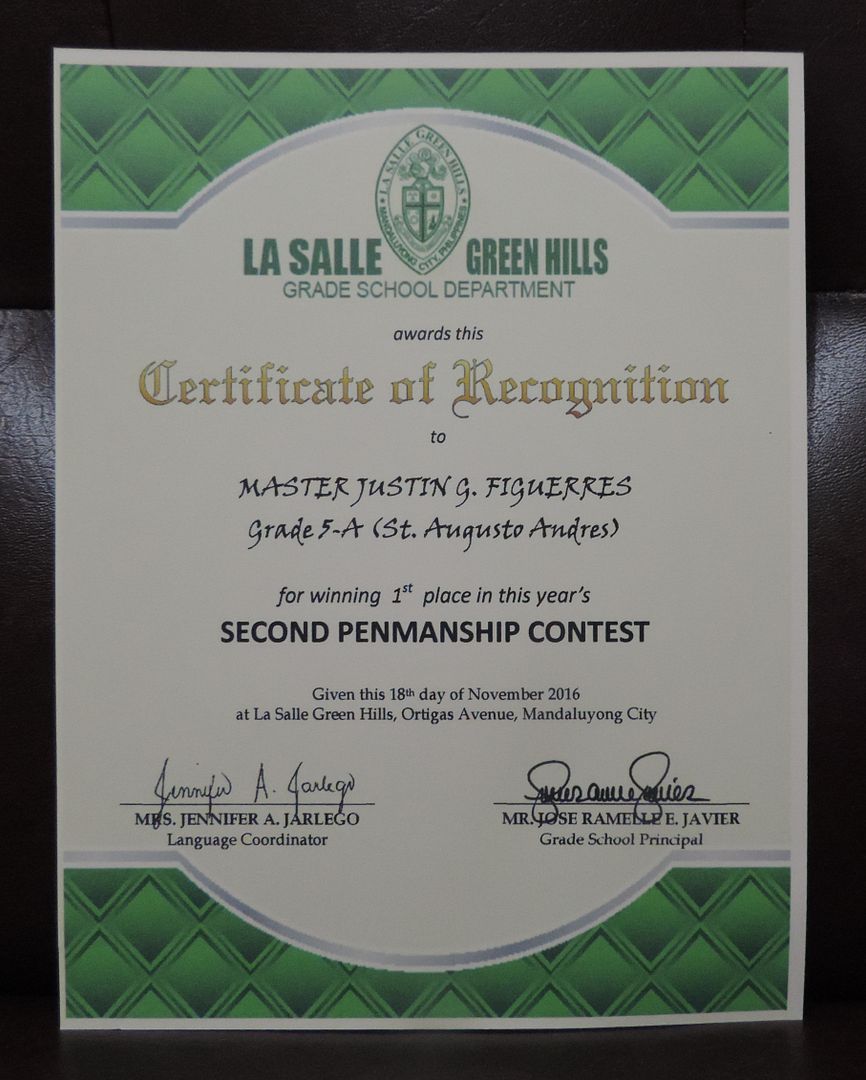 Last school year, the highest Penmanship award he got was 2nd Place, and it happened during the first Penmanship Contest. He won three more times in Grade 4, placing 3rd in the second, third and fourth Penmanship Contests, respectively.
Congratulations, son! We love you, and we're so proud of you!