In the Ozone Therapy Grand Launch held last Tuesday at King's Court 1 in Makati City, media guests were introduced to a medical breakthrough called ozone therapy which is said to alleviate chronic pain and is also a tool for anti-aging. Ozone therapy is an alternative medicine treatment that is believed to increase the amount of oxygen in the body through the introduction of ozone (O3).
Dr. Humberto Loscertales and Dra. Maria Cristina Nicolas
Present at the media launch was the renowned internal medicine specialist
Dr. Humberto Loscertales
, together with our very own Dra. Maria Cristina C. Nicolas. Dr. Loscertales has been the authority and top practitioner of ozone therapy in Barcelona, Spain or the past 16 years. He is currently here in Philippines to introduce one of the most recognized alternative treatment in the US and Europe.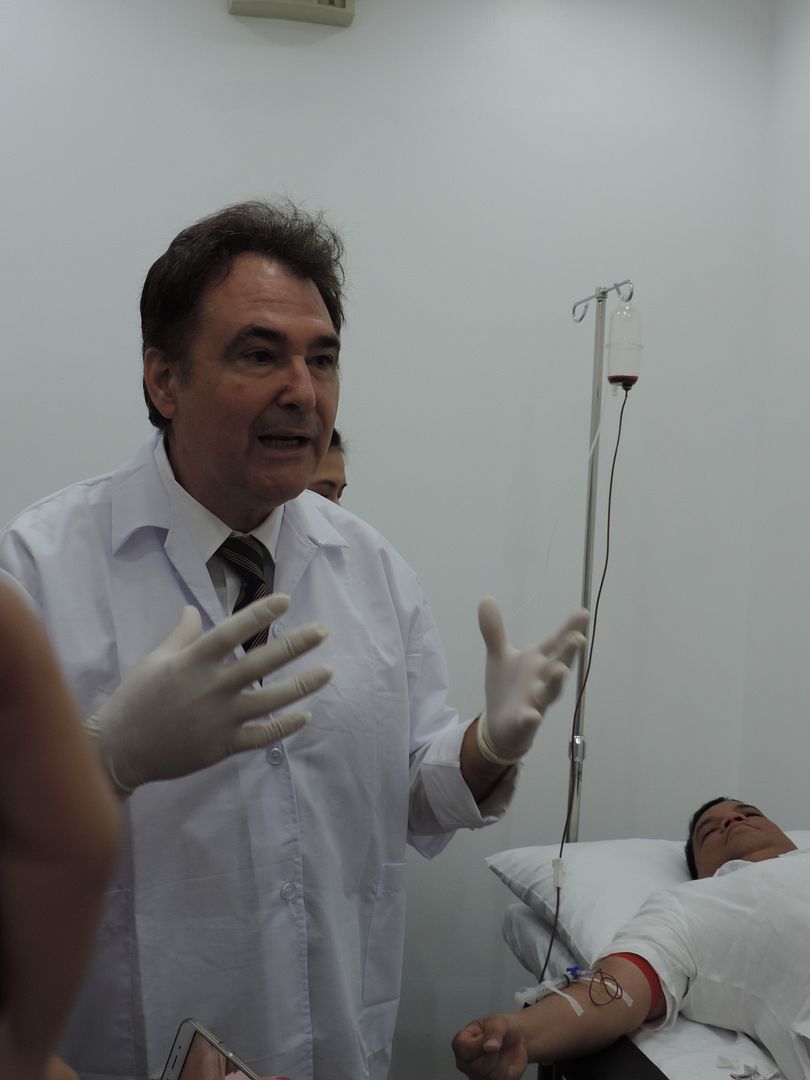 During the launch, Dr. Loscertales gave a demo of how an ozone treatment session is conducted. It's basically a painless procedure, except for the IV insertion which might cause discomfort to some.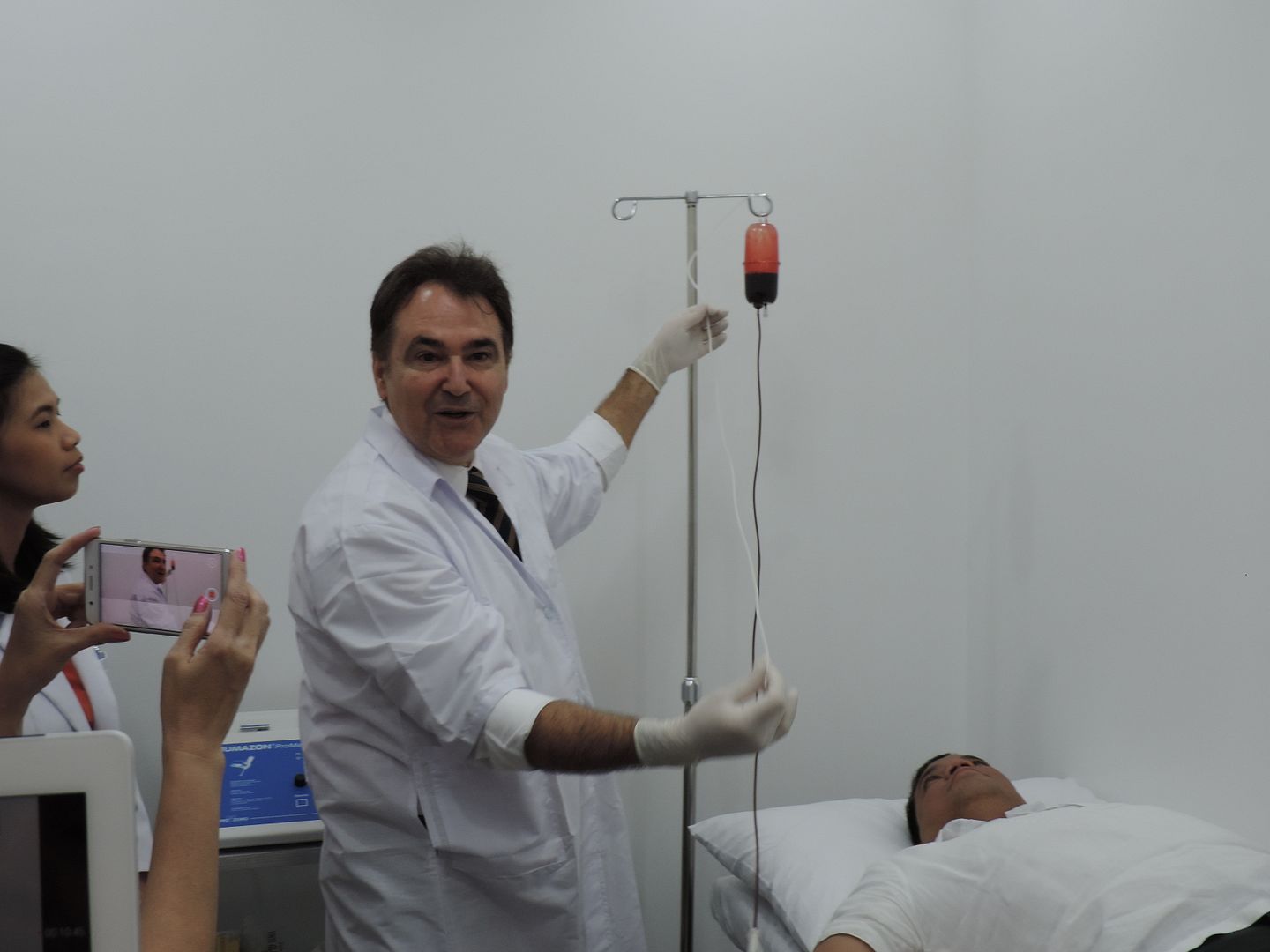 Dr. Loscertales is a proud alumnus of the Barcelona Autonomic University where he studied Medicine. He also taught doctoral courses in the same university. He finished his International MBA, starting in Barcelona Ramon Llull university for two years and an intensive third year in Manhattan College NY.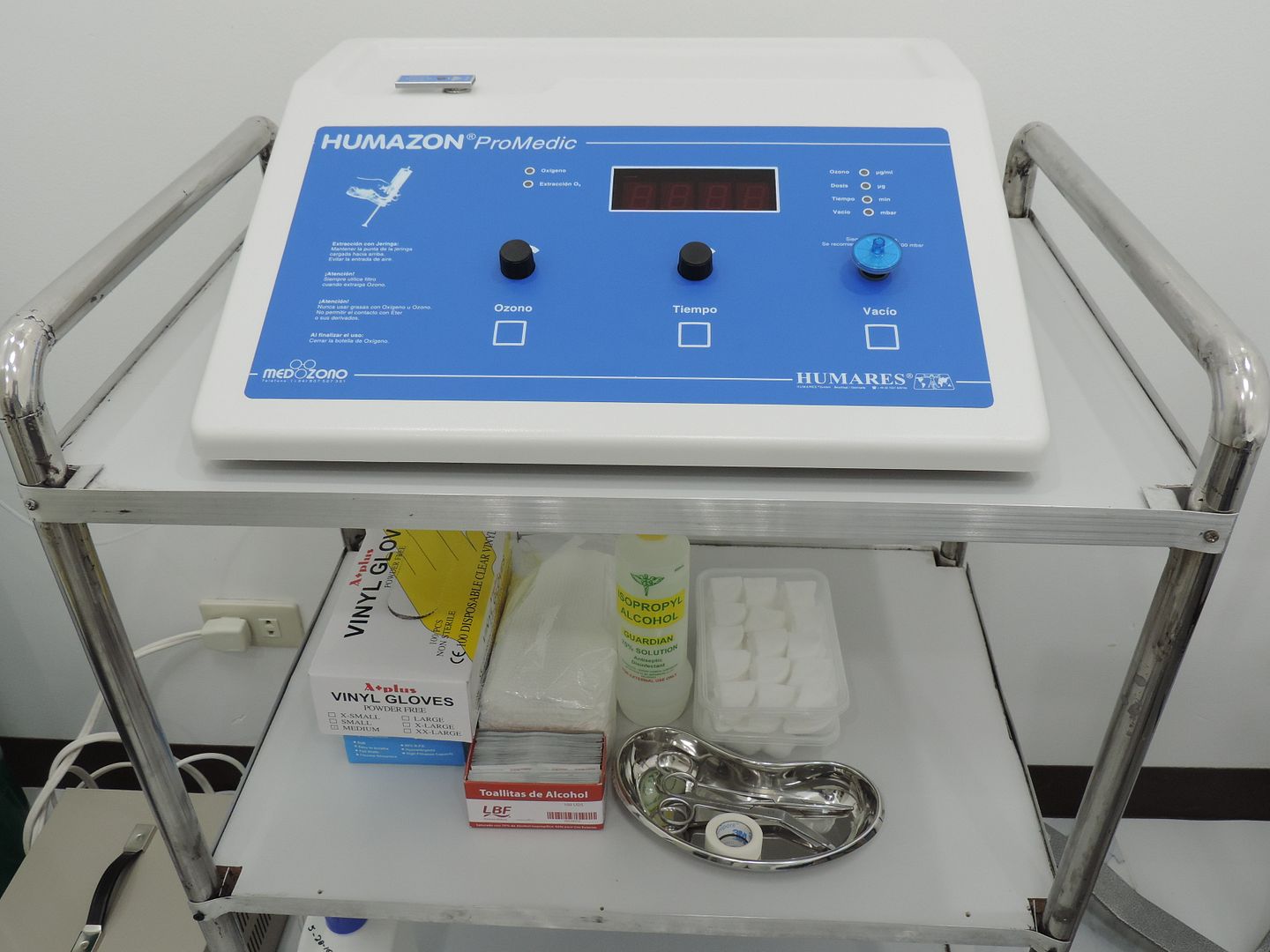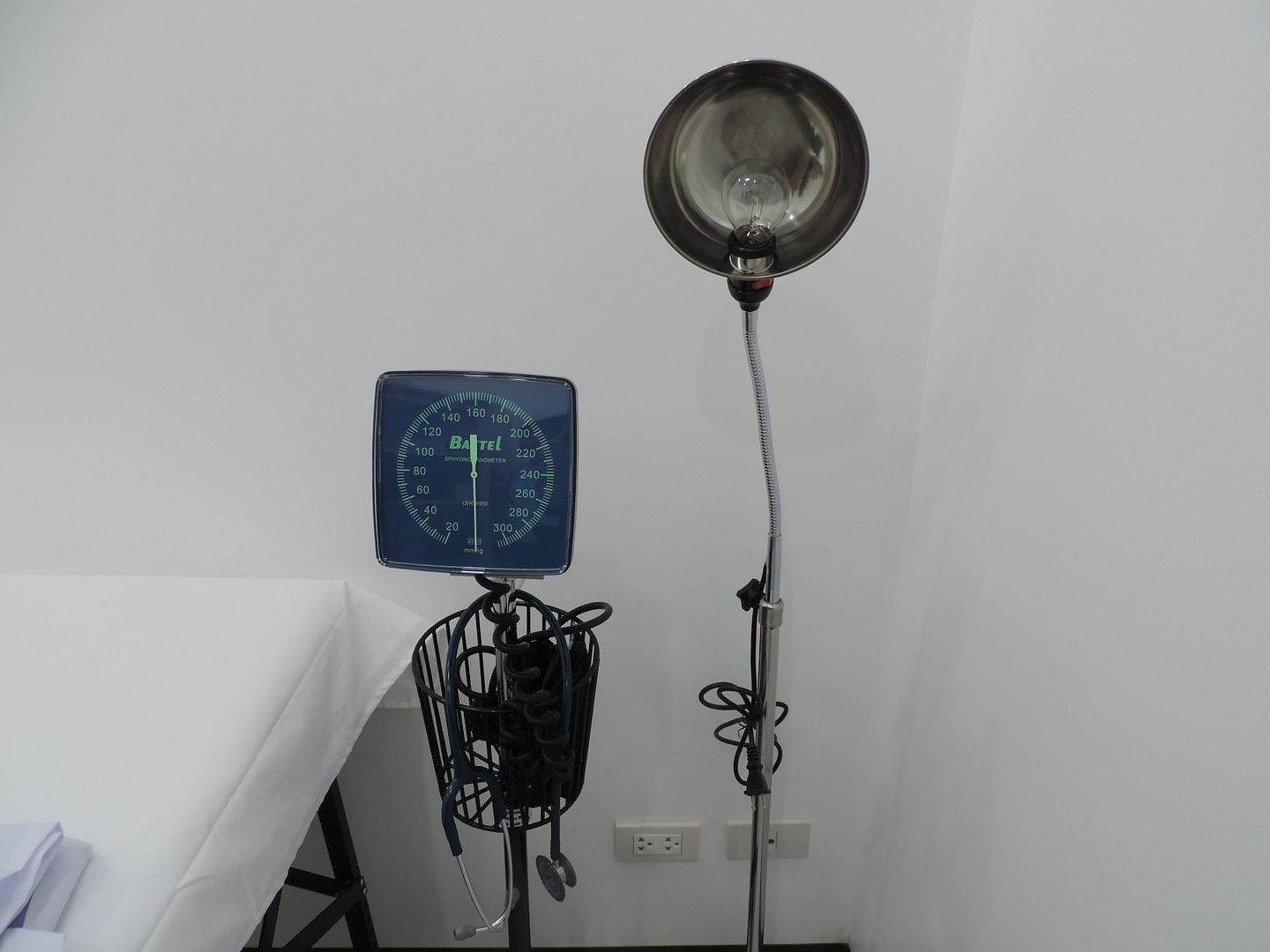 The machines you will see inside an ozone treatment clinic
The patient's bed
While juggling all his academic appointments, Dr. Loscertales practiced as an attending physician for the Intensive Care Department at the Hospital Clinic, for the Traumatology & General Surgery, at the Can Ruti General Hospital, and for Hematology & Internal Medicine at the Hospital De Sant Pau.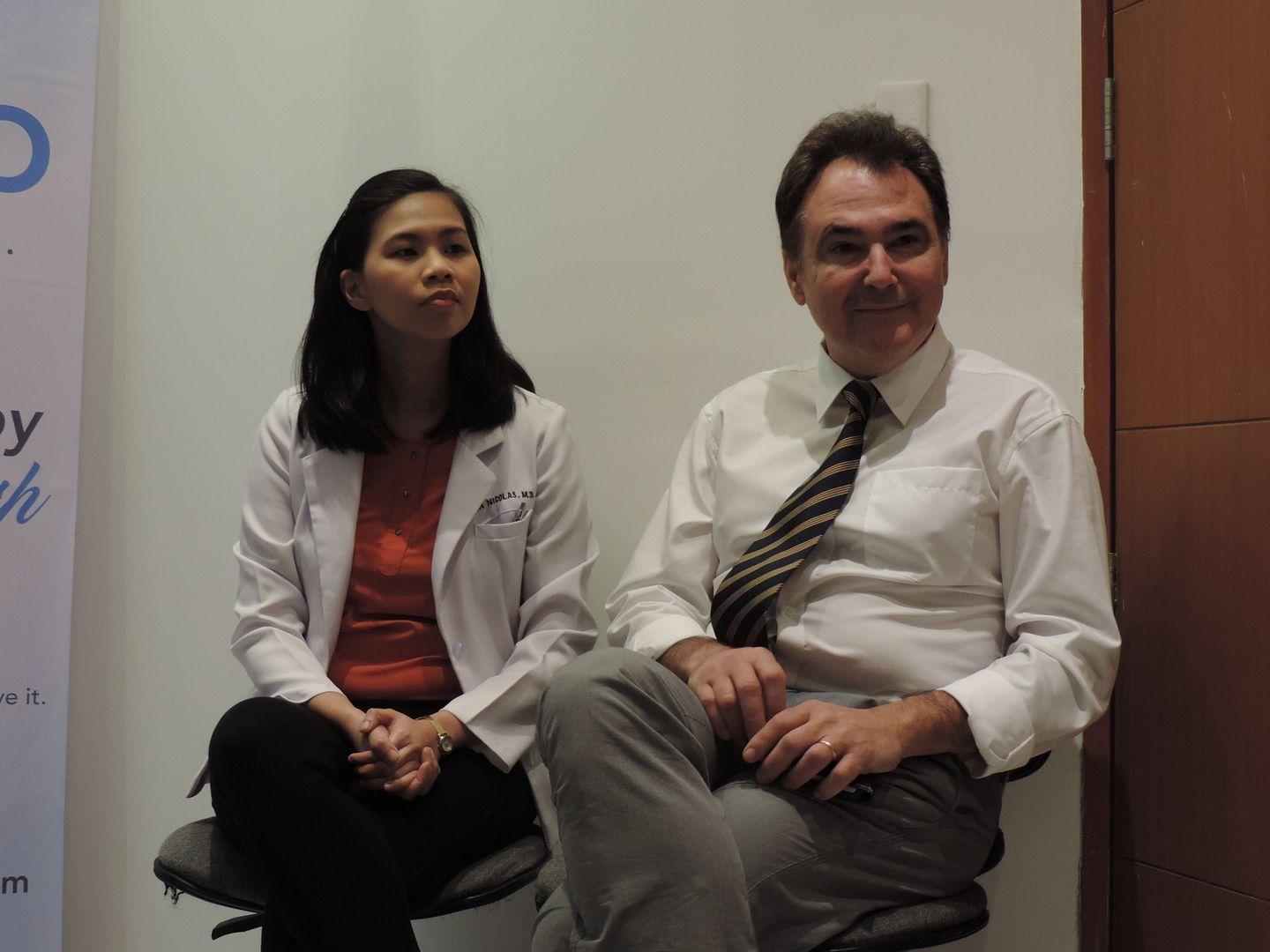 With his impressive resume, many would assume that Dr. Loscertales is the typical serious-looking physician, but seeing him up close and personal, you will realize he is exactly the opposite of what most of us perceive him to be. He is vibrant, energetic and looks younger than his age. Thanks to ozone therapy, Dr. Loscertales exudes youthful vibe while passionately preaching about this new alternative treatment.
"We have an exceptional medical tool that increases our efficiency on the solution of medical problems, normally in a complementary way with other medical strategies. In some cases, it is the only medical tool/treatment that can provide a good solution to diseases like: ankylosing spondylitis, post-traumatic synovitis, arthrosis and other degenerative diseases," shared Dr. Loscertales.
Because ozone therapy is believed to respond to various medical problems, an association of physicians known as the Asosacion Espanola de Profesionales en Ozonterapia (AEPROMO) was created in 2006 with Dr. Loscertales as one of the founding members. This organization spearheaded the establishment of the proper standards and norms regarding the correct use of ozone in medicine and organized the international protocol of dosage and clinical indications of ozone therapy, giving the criteria for official recognition.
Ozone is highly regarded to get impressive results in alleviating chronic pain and it is also a hedge against aging. Thirty- to sixty-year-old clients go in and out of ozone therapy clinics to have their cells regenerated by the O3 element. They leave the clinics with an energized body ready to take on more activities in their daily lives.
Ozone treatment which lasts for only about 45 minutes per session, is now available at the Ozone Therapy Center, Ground Floor of the King's Court Building 1, along Chino Roces Avenue in Makati.